Similar to seedling, watering, and fertilizing, harvesting must be in time, not too early or too late because it will impact the crop quality. Different fruits and vegetables require specific harvesting times.
So, if you want to know how to tell when fruits and vegetables are ready for harvest, take a look at the following guide:
When To Harvest Vegetables
Root Vegetables
Radish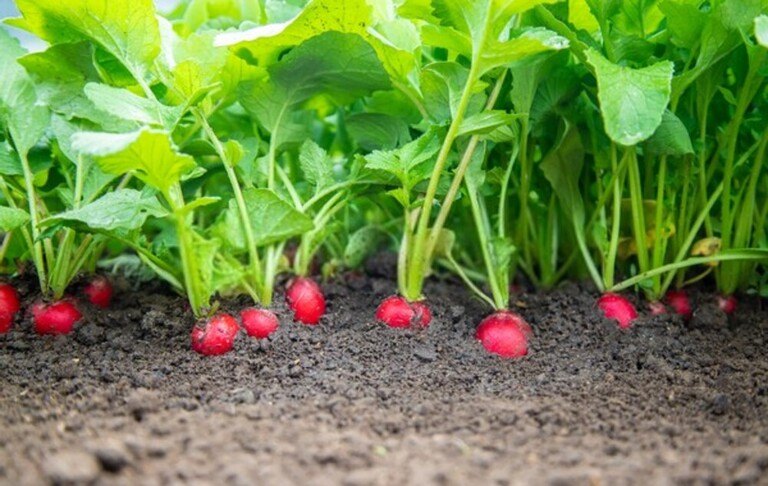 4 to 6 weeks from sowing to harvest or until their roots are 0.8" to 1.2" in diameter.
Don't leave them to grow too big because the bigger the roots, the woodier they taste. To harvest, pull up manually.
Carrots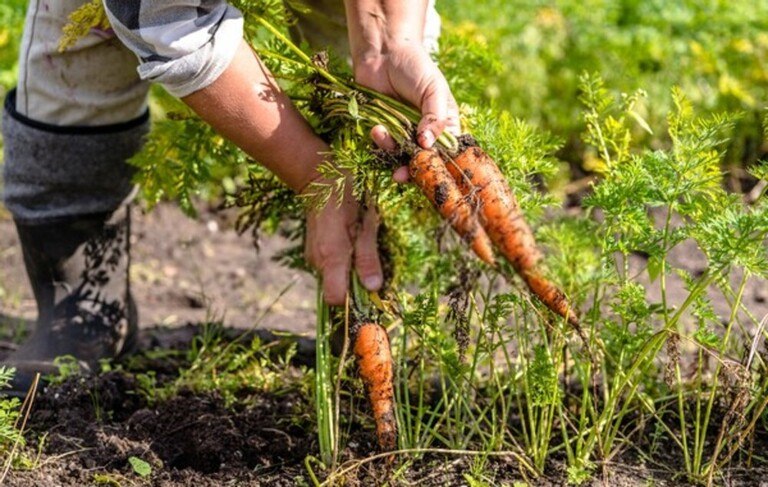 12 to 14 weeks to be ready for harvesting.
To pull up the roots more easily, water the surrounding soil, then use a garden fork to loosen the soil to one side.
Beetroots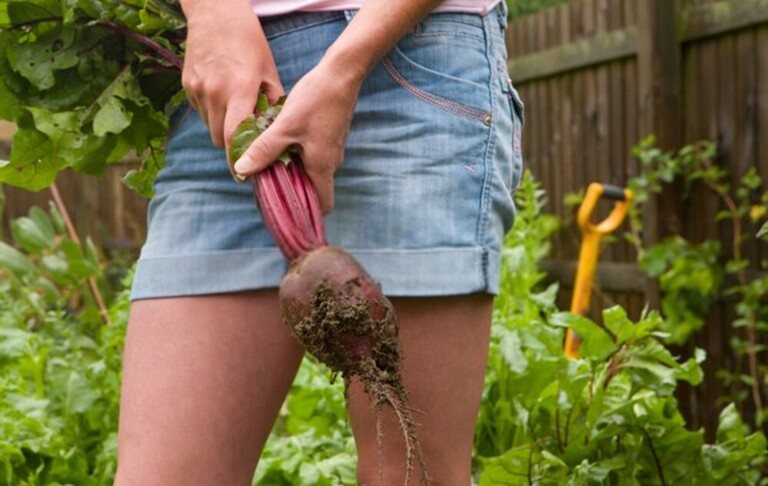 When the root size is the same as a golf ball (usually between 9 and 13 weeks), they are ready to harvest.
Gently pull them up manually.
Leafy Crops
Lettuce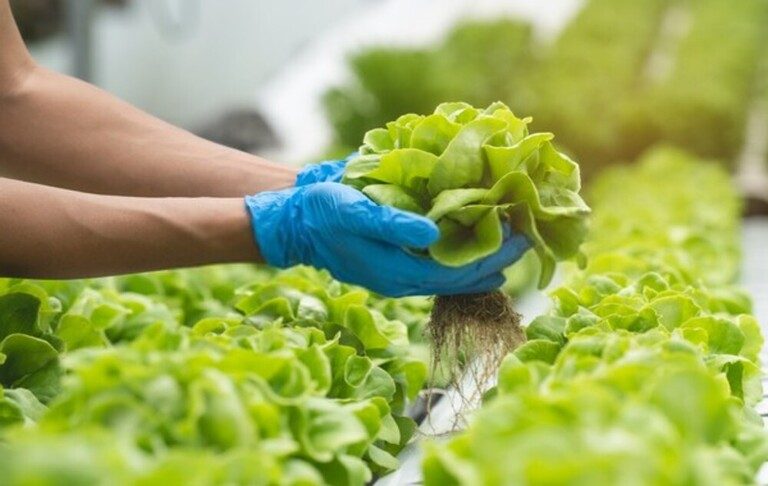 For salad leaves, harvest when it's 4 to 6 weeks from sowing or when they are 2" to 4" large. For the whole lettuce, harvest from 9 to 13 weeks or when they form a heart shape.
The best way to harvest is to cut them using scissors.
Spinach/Chard
6 to 12 weeks from sowing.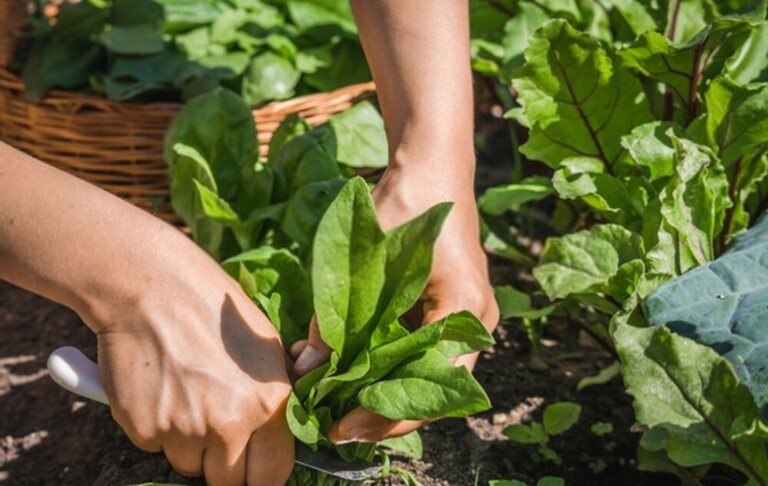 Use scissors or a knife to cut off the outer leaves when they're still tender and young, then store them in an airtight plastic bag to prevent them from wilting.
Harvest them regularly for continuous supplies of tender re-growth.
Alliums
Garlic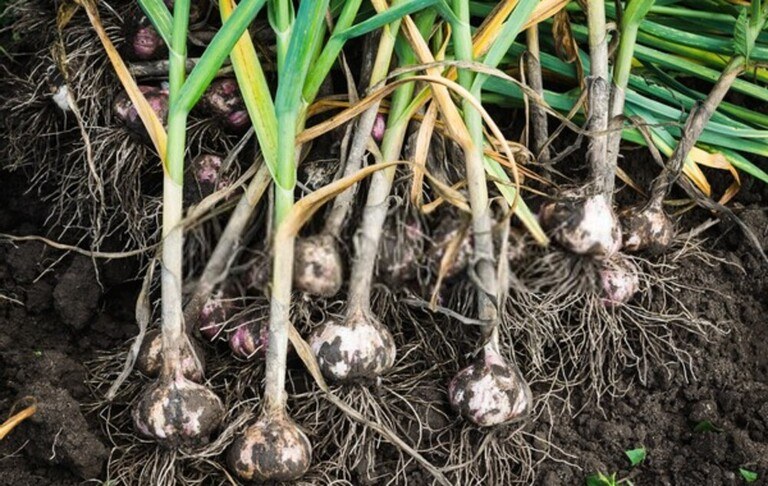 Wait at least 32 weeks to harvest them.
Both of their bulbs and leaves can be harvested for different purposes of use. For leaves, harvest them once they're still green.
For bulbs, wait until all of the leaves become yellow, usually from the end of June and early July.
The best way to harvest is using a garden fork.
Leeks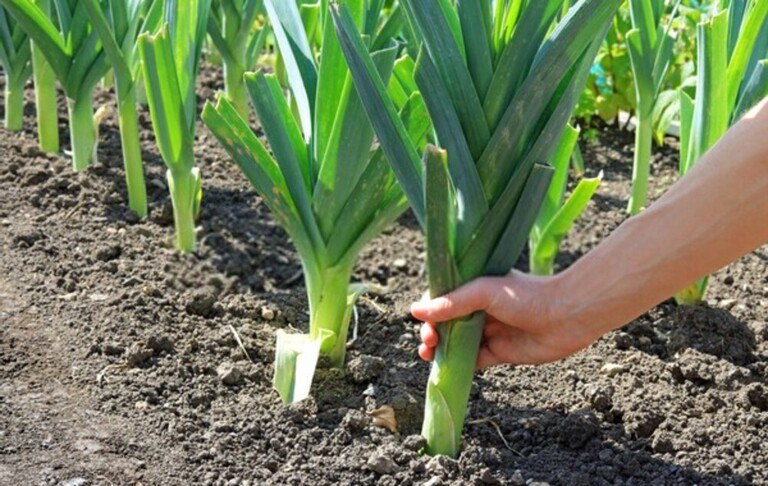 Harvest when it's been 29 to 34 weeks from sowing.
Gently pull them up using a garden fork. Leeks can be left outdoor during the winter, then harvest in the early spring before the plant starts to form flowers.
Onions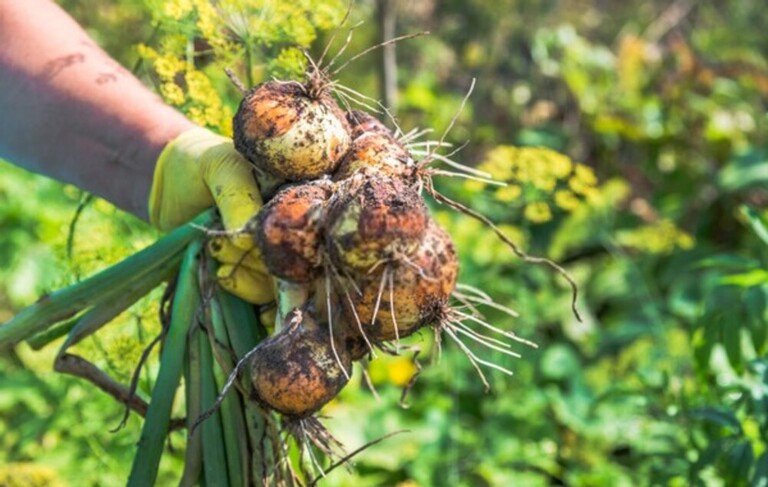 20 weeks from sowing, usually during June to August.
If you plant them during fall, it's worth waiting for a bit longer or until the foliage changes to yellow. To harvest them, gently lift the bulbs up with a hand fork.
Tubers
Potatoes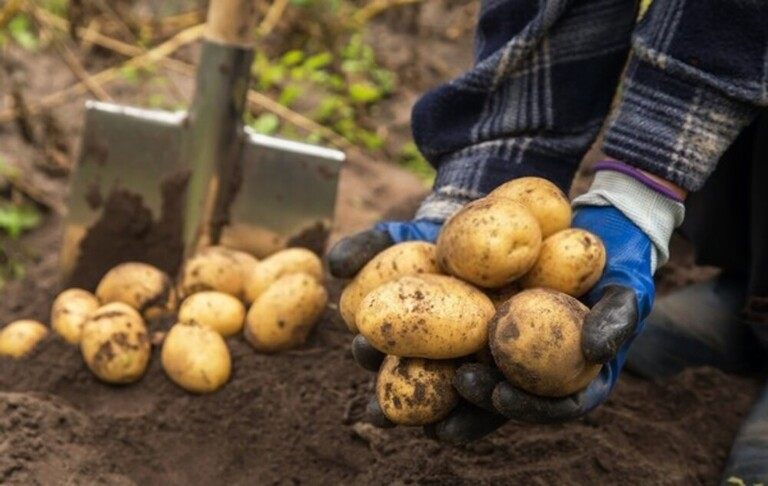 Harvest after they've grown for 20 weeks.
Divided into two harvesting times. The first one is during June and July while the second is during August and October, or when the tubers' size is the same as hens' eggs.
During the second harvesting time, wait until their foliage turns yellow, cut it off, and wait for 10 more days before harvesting. Use a garden fork to dig up potatoes. Water the surrounding soil if it's compacted or tough.
Peas And Beans
Peas
12 weeks after sowing or until their pods are well-filled and the length is around 3". Test a pod to see the peas' size inside.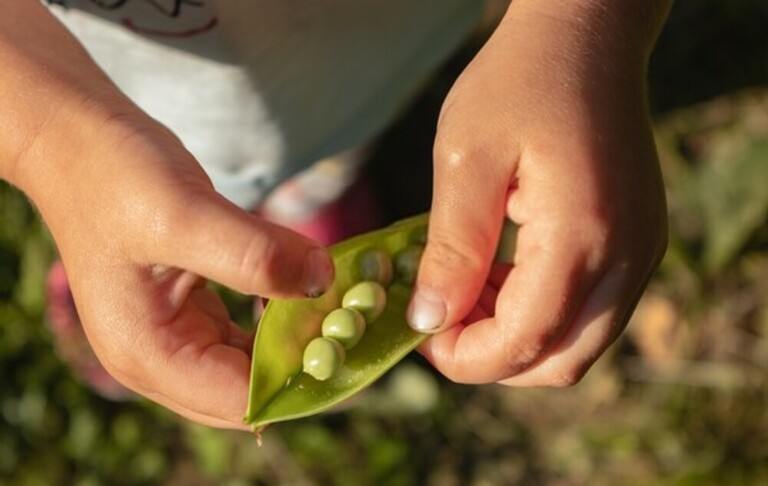 Cut them by scissors or harvest by hands (one hand holds the plant while the other gently tug the pod downwards).
Don't leave those pods to grow too thickly because they'll turn to starch.
French Beans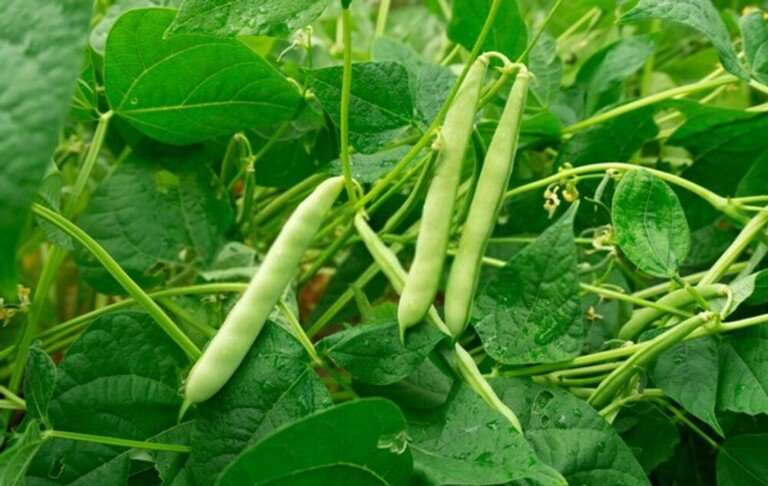 9 weeks or until their length is 4". If they can be snapped easily, they're ready to harvest.
Broad Beans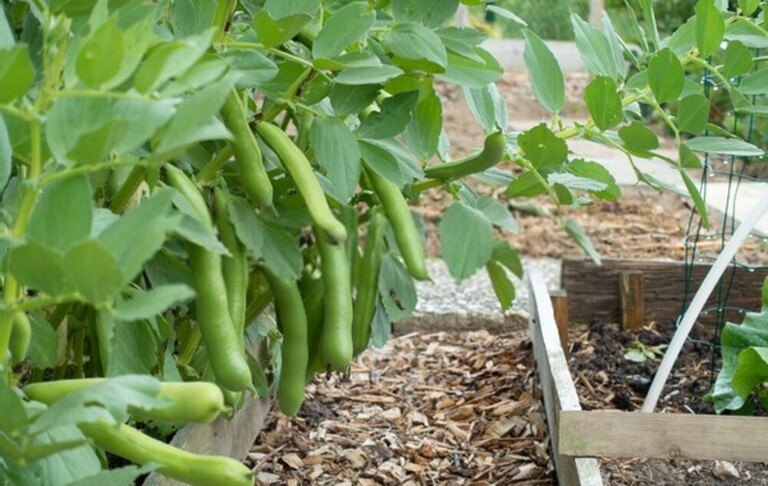 20 to 26 weeks to readily harvest or when the pods are 3" long.
When To Harvest Fruits
Tomatoes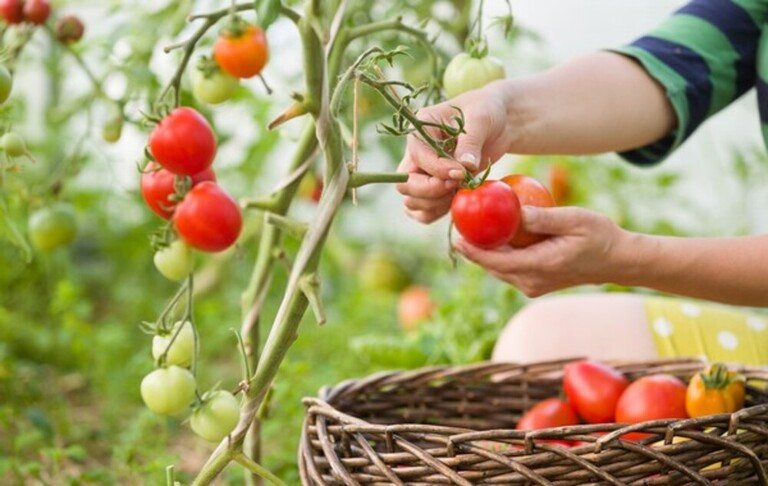 The time for harvesting tomatoes depends on whether they're planted in the early, mid-, or late-season. In detail, it takes around:
80 days plus for late-season tomatoes
60-80 days for mid-season tomatoes
50-60 days for early-season tomatoes
Harvest when the tomatoes reach the breaker stage (1/2 pink and ½ green). Store in a brown paper bag and let them be fully ripened off the vine for 7-10 days.
Pepper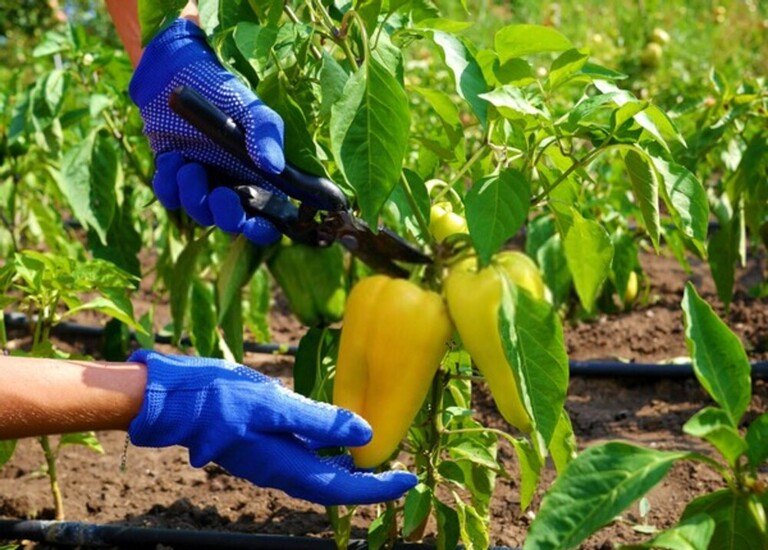 Hot peppers take 150 days and sweet peppers take 60-90 days to mature.
During the ripening process, pepper varieties will go through a color change while the outside is firm. If left on the plant, the fruit color changes from green to red when fully ripened.
Eggplants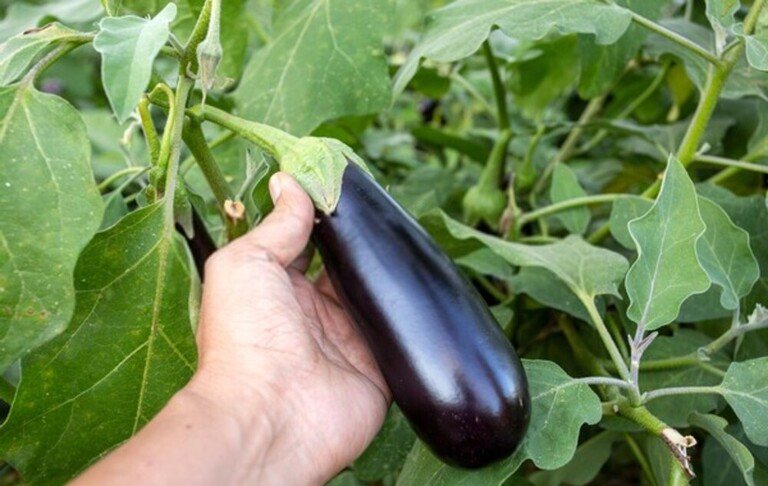 Harvest fruits after 100 to 120 days if started from seeds, and 60 to 80 days from transplanting.
When the fruits are firm, their skin turns thin and glossy, and the inner flesh is cream colored, it's time to harvest. The bigger the eggplant fruits, the more useful.
Cucumbers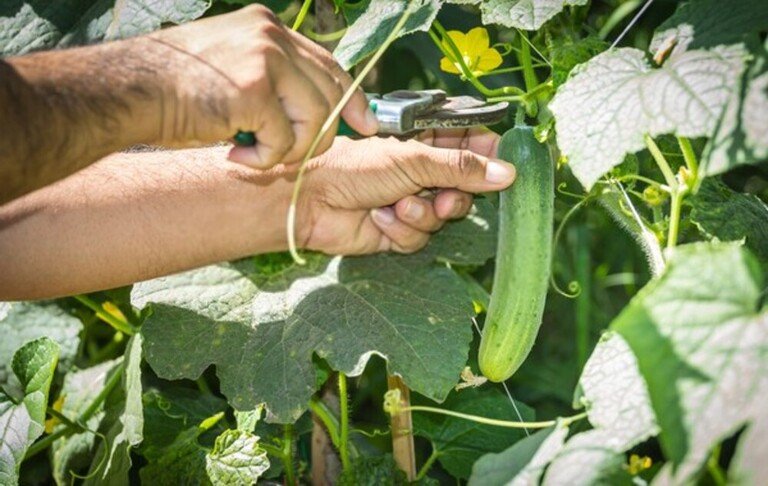 50 to 70 days from planting.
Pick them when cucumbers are bright medium to dark green, and firm. Pick the largest fruits first by hands or scissors to encourage ongoing production.
Soft Fruits
Blueberries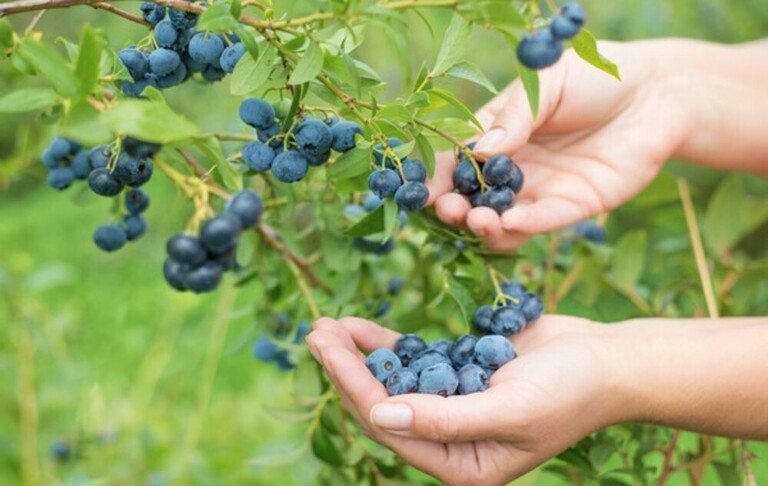 3 to 7 days for green fruits.
Blackcurrants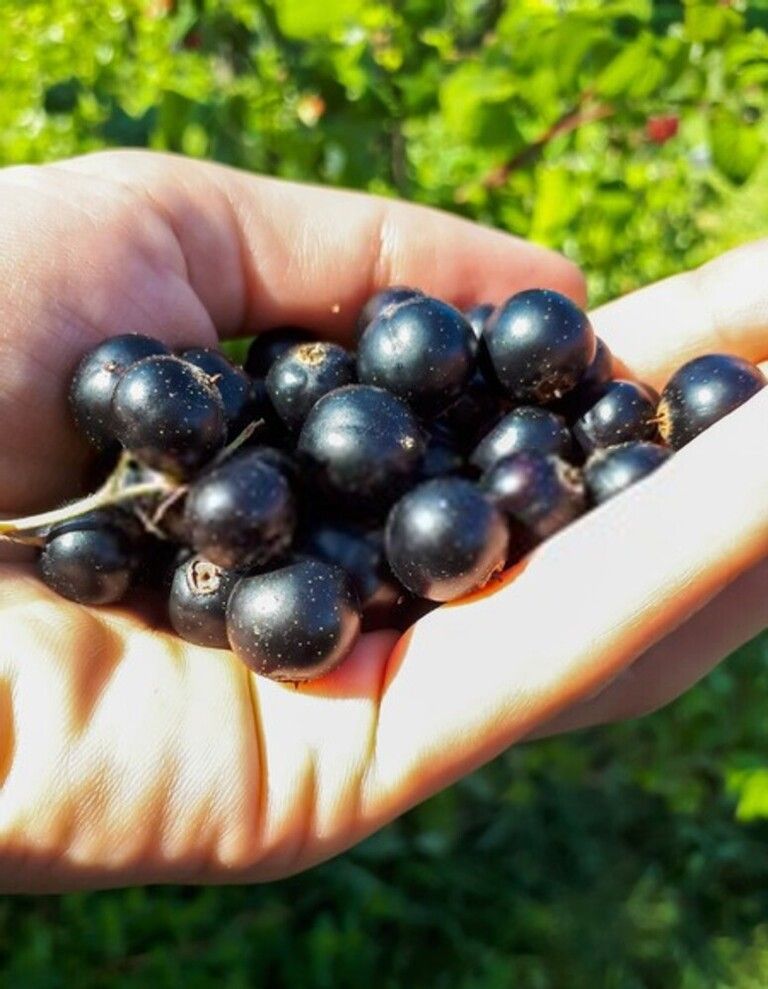 Usually from mid- to late-summer, between July and August when the fruits turn completely from blue to black. It takes around 5-7 days for the color to change.
Harvest them as whole trusses if you want to keep them fresh longer or pick them separately.
Raspberries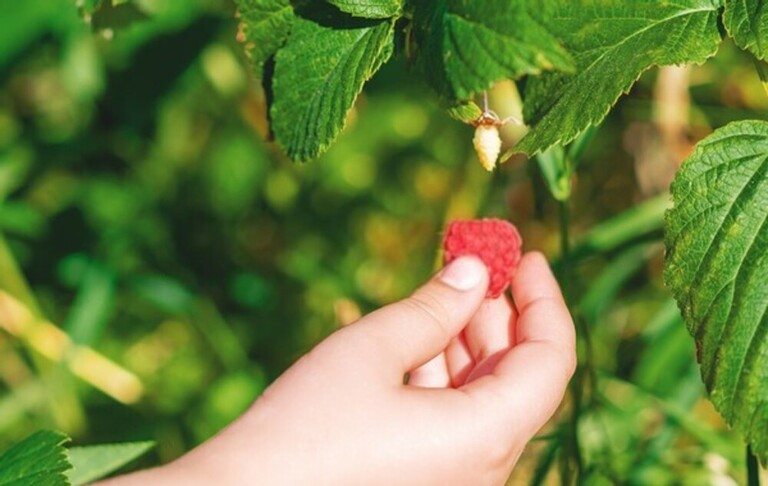 13 to 15 months from planting.
The fruits are ready to harvest after 7 days or until they change to black completely. Gently pull them off the plug manually.
Cucurbits
Squash/Pumpkin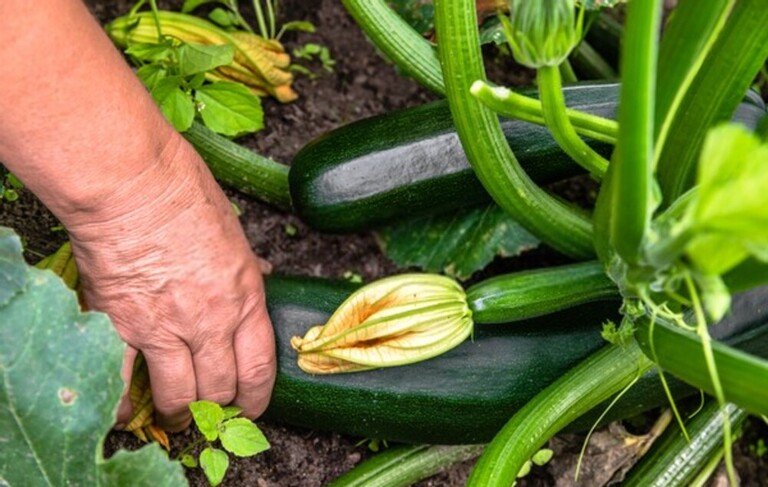 12 weeks from sowing to harvest.
Tap the pumpkin/squash, if it sounds hollow, they are ready. Harvest them by cutting the stem then store them in a frost-free shed. It's best to harvest pumpkins or squash before the end of September – also when the first proper frost strikes.
Courgette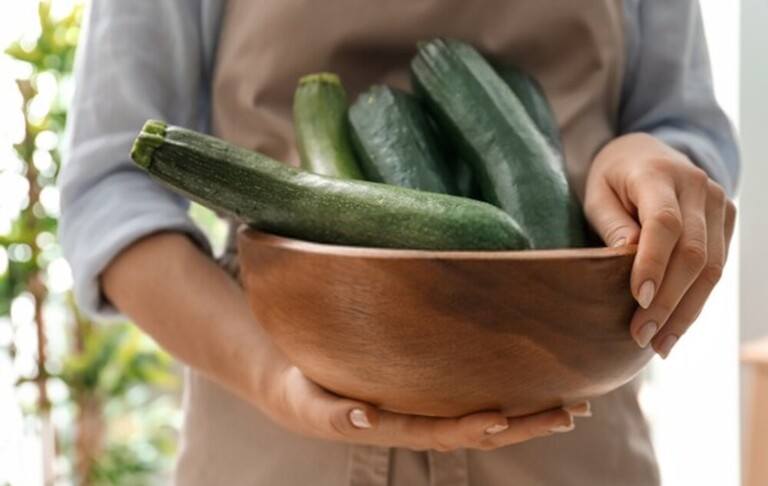 9 weeks onwards until their length reaches 10" to 13".
Cut the base of the plant's stalk using a knife or scissors. If you want a long cropping period, frequently pick courgettes while they're still small.
Conclusion
Above are all the signs to tell when fruits and vegetables are ready for harvest. Of course, the list above is just some most common plants found in a garden, not the whole. If you have other fruits or veggies that aren't included here, please let us know and we'll tell you when to harvest them.
Thanks for reading!