What are the fastest-growing salad greens available out there?
Well, we bet this is one of the most frequently asked questions by impatient gardeners or those who want an all-year-round vegetable supply. Anyway, congrats, you're landing on the right page.
The 11 greens below take 14-60 days to readily harvest plus they're very easy to care for. Take a peek!
Salad green variety

Time to readily harvest

(days)

Caring levels

Best temperature ranges to grow

Microgreens

14-21

Easy

50-70 degrees F

Garden cress

15-20

Easy

50-60 degrees F

Komatsuna

25

Easy

45–95 degrees F

Lettuce

30

Easy

60 to 65 degrees F

Kale

30-40

Easy

60-65 degrees F

Tokyo Bekana

30-45

Easy

> 15 degrees F

Magenta Spreen

30-45

Easy

Temperate, subtropical, Mediterranean, or tropic climate

Arugula greens

30-50

Easy

45-65 degrees F

Mustard greens

40

Easy

Best germinated in 45-85 degrees F

Best grown in 26.7-72.7 degrees F

Spinach

42

Moderate

40-75 degrees F

Bok Choy

45-60

Easy

55-70 degrees F
Microgreens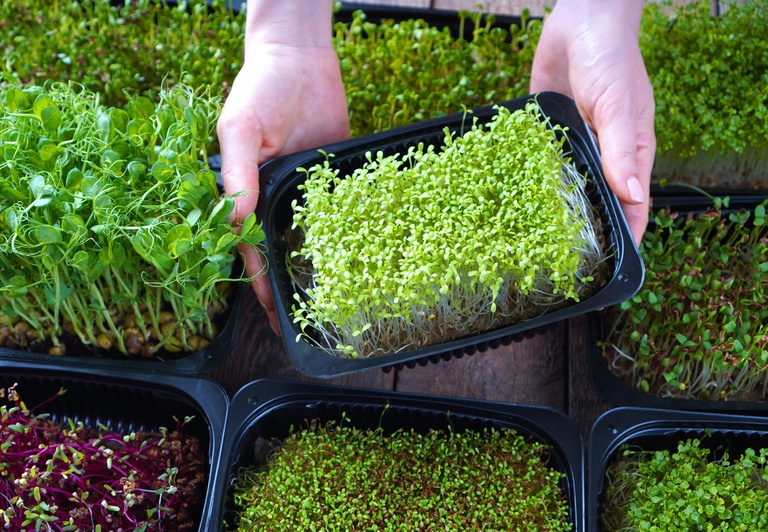 How they taste: Microgreens come up with different tastes depending on the seeds you choose.
They could be herb-like, earthy and mild, nutty, sweet, or peppery/spicy, which also explains their vast price ranges. Each kind of microgreens, besides, provides you with different portions of nutrients as well as vitamins.

Growing conditions: They can be grown anywhere; indoors or outdoors; in a container, a tray, a garden bed, or on earth ground; in soil or water.
Microgreens love growing in well-drainage soil and require watering every 1-2 days or whenever the soil starts feeling dry. Feed them when they sprout and spread apart the cotyledon leaves, using mild water-soluble fertilizer.
Garden Cress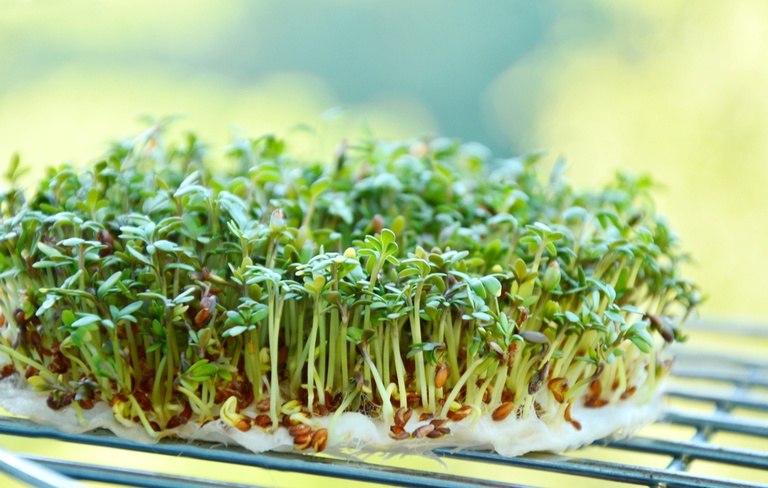 How they taste: Their tastes are somewhere between radish and mustard – spicy and fresh.
Growing conditions: Grow them in a raised bed or vegetable patch placed in luminous, indirect lighting. Ensure to keep the soil moist (not soaked), usually every 1-2 days. After their cotyledon leaves have already developed, start feeding them periodically with a liquid fertilizer.
Komatsuna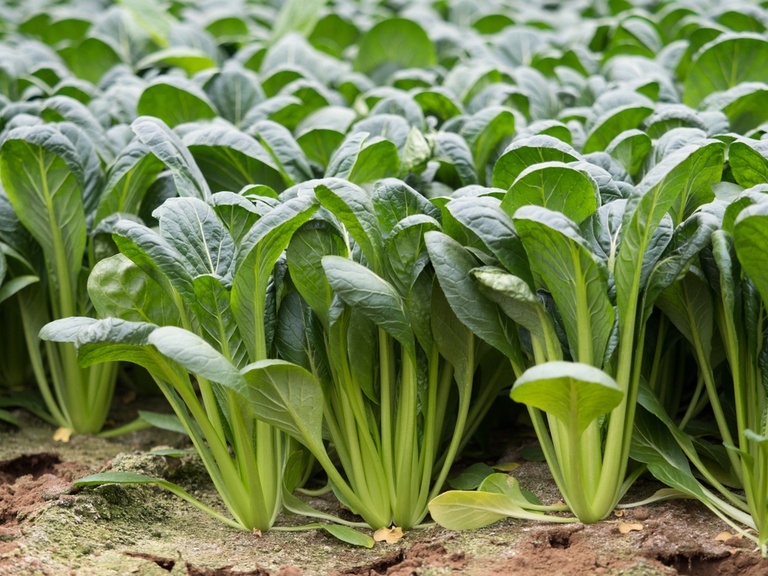 How they taste: Komatsuna brings a dedicated combination between cabbage and mild mustard in the taste.
Growing conditions: The green requires at least 6 hours of sunlight per day and a moderate watering schedule as long as the soil is moist. As for fertilizing, they need a nitrogen-rich fertilizer.
Lettuce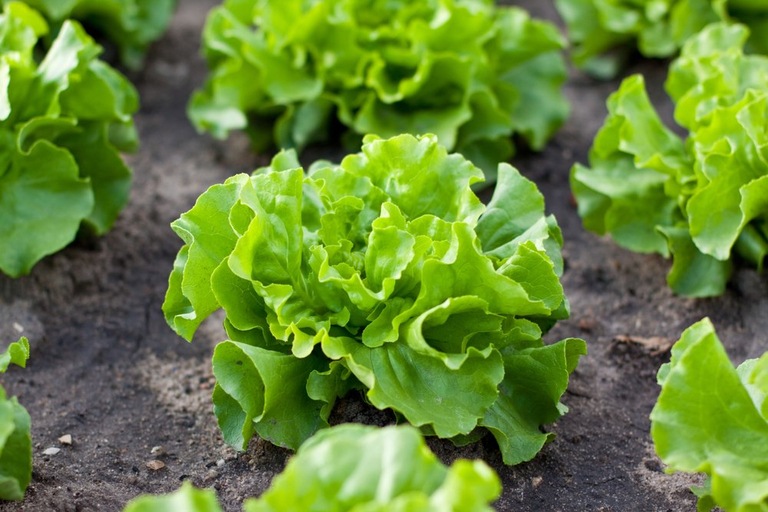 How they taste: Lettuce is very easy to eat and can suit all tastes; it's peppery and red, buttery and soft, mild and crisp.
Growing conditions: The plant grows best in cool, loose, and well-drained soil. It requires daily watering and at least 6 hours of sun every day.
Organic fertilizers (such as diluted fish emulsion) at ½ the recommended dosage is best to feed it. Apply directly to the soil every 2 weeks.
Kale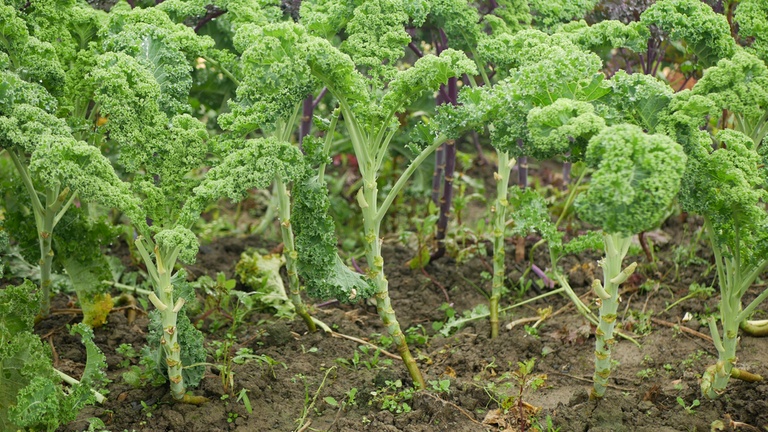 How they taste: This hearty leafy green has strong, crunchy, tough, and dry tasting but will not be as spicy as arugula greens.
Growing conditions: Make sure the soil is moist, cool, and enriched with organic compost. Choose a full-sun position but remember to mulch around the plant stem to avoid evaporation. The best mulching materials for kale are the bark, pine needles, compost, and straw.
Provide 1-1 ½ inches of water every week. Feed it a nitrogen-rich soluble fertilizer when planting as well as during the growing season.
Tokyo Bekana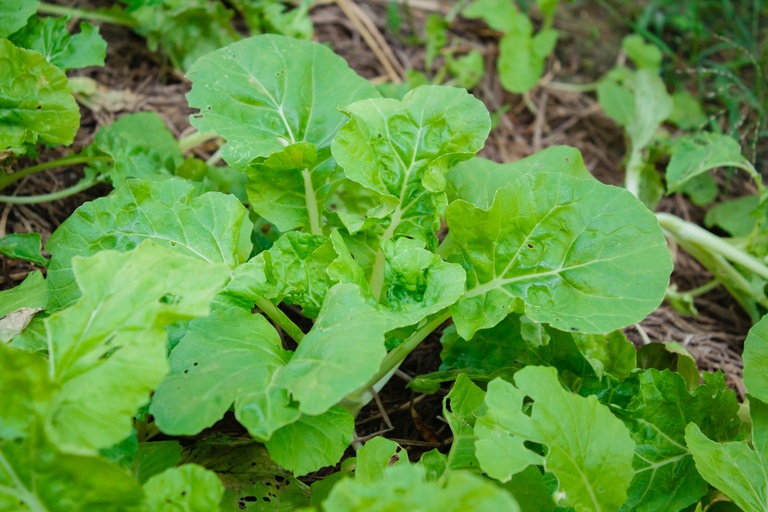 How they taste: Tokyo Bekana tastes nearly like spinach – sweet, mild flavor, tender, and crisp - but with slight peppery nuances.
Growing conditions: Choose a position that has full sun; well-drainage, nutrient-rich soil (especially earth ground). Water them whenever the soil becomes dry.
Magenta Spreen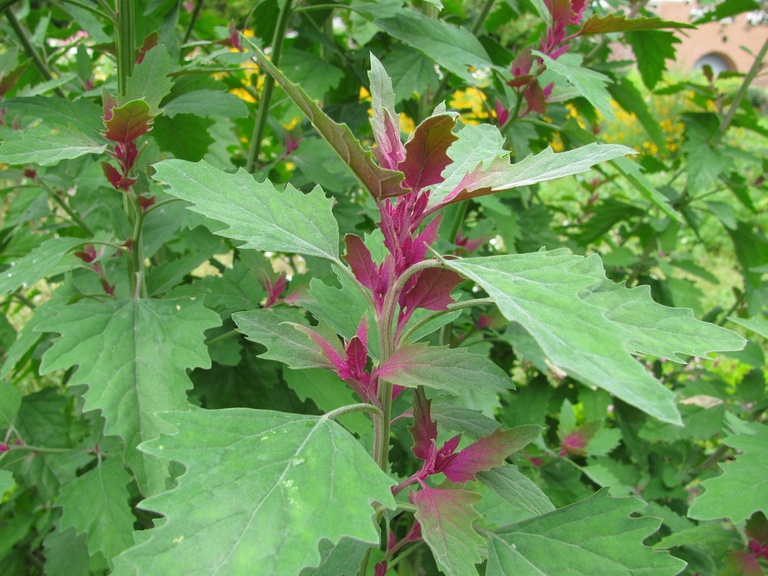 How they taste: Magenta Spreen brings a generic grassy-leaf flavor, which is nearly like lamb's quarters and pigweed but less flavorful. It's perfect to combine with spinach.
Growing conditions: It needs well-drained soil and grows best during early spring to midsummer. Since the green can tolerate heat and cold well, it can be grown in either partial shade or full sun.
Arugula Greens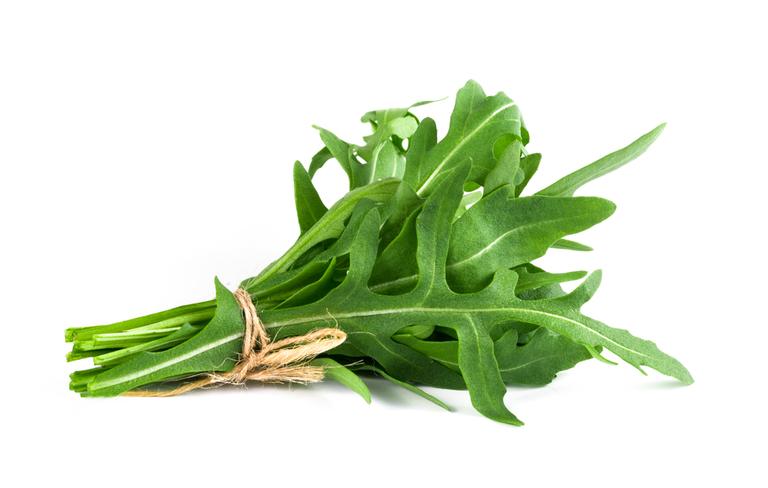 How they taste: It tastes slightly bitter, peppery, tart, and bright, which is perfect for salads, sauces, sandwiches, and pasta. Depending on the maturity of the greens, their flavor could be bolder or milder.
Growing conditions: While the plant can grow in different soil types, its most favorite one is slightly acidic to neutral (between 6.0 and 7.0 pH). Good drainage is a must.
It requires 6-8 hours of sunlight/day, frequent watering, and nitrogen-rich fertilizers.
Mustard Greens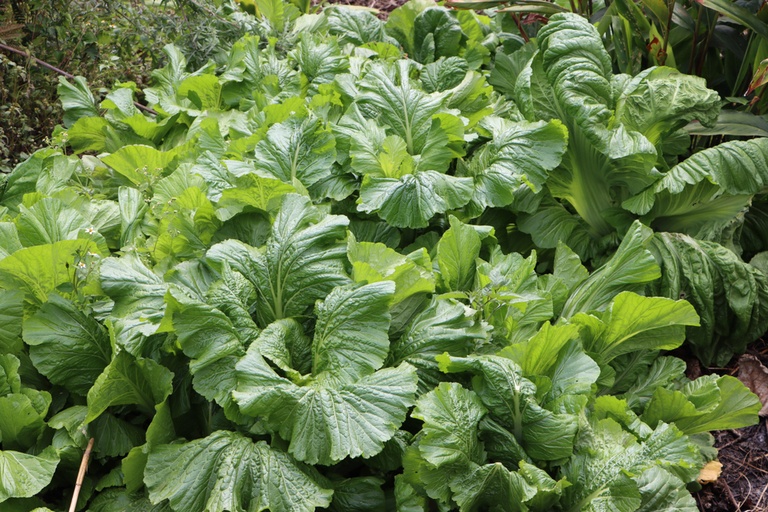 How they taste: Mustard greens can be eaten raw, stir-fried, steamed, or boiled.
They have a stingy, sharp peppery, and bitter taste like a strong radish, which is perfect for people who particularly love bitter greens. The warmer the weather conditions it is grown in, the tougher and more pungent it tastes.
Growing conditions: Mustard greens are grown best in well-drainage soil with a pH range of 6.5 to 6.8, and require plenty of sunlight, and nitrogen-rich garden fertilizer.
Water them whenever the topsoil becomes dry.
Spinach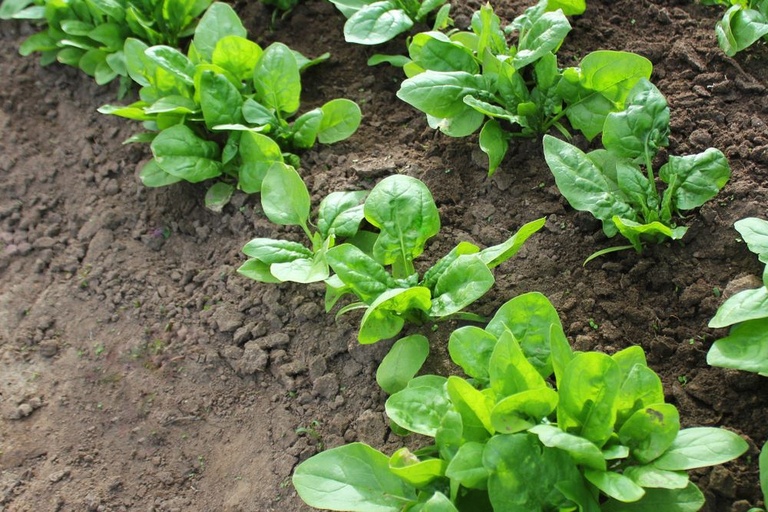 How they taste: When it's cooked, the green taste is robust and acidic. When eating it raw, the flavor is a bit sweeter and more refreshing.
Growing conditions: Spinach loves growing in a neutral, loamy soil. It can be planted in partial to full sun but solidly needs 1 – 1.5" water/week. In terms of fertilizer, we highly recommend nitrogen-rich or all-purpose ones and feed every 2-3 weeks.
Bok Choy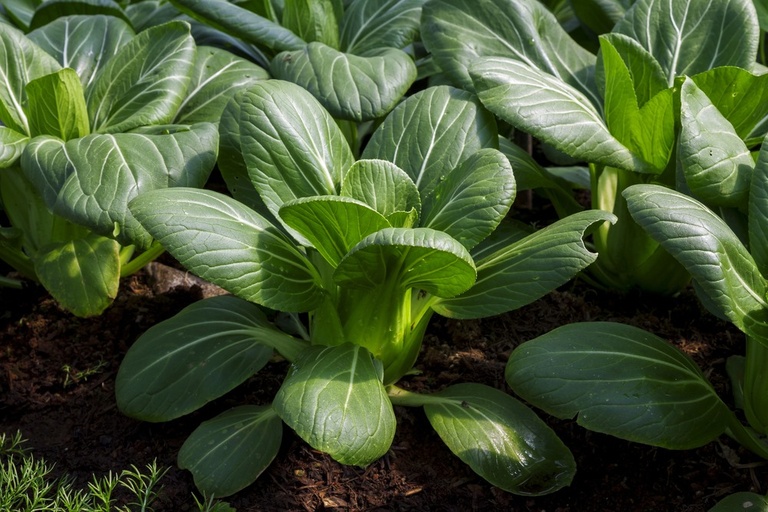 How they taste: The stalk of Bok Choy is juicy and crunchy while the leaves' flavor is mild and cabbage-like. The darker green the leaf color, the more bitter the taste.
Growing conditions: Some varieties thrive well in pH of 6.5 to 7.0 while others do best in 6.0 to 7.5. In general, it needs nutrient-rich, well-drainage, moist soil, and full sun (at least 6 hours/day).
Note that this is a heavy feeder so, make sure to apply enough fertilizer – organic matter or all-purpose fertilizers.
Conclusion
And that's our answer for "what are the fastest growing salad greens?". We hope that you feel satisfied with this list! If you have any delicious greens and want to share with us, please don't hesitate.
Finally, thanks for reading!