Growing an heirloom vegetable garden is fun and exciting. Every seed has a story while every plant is rich in both flavor and history.
You completely can grow the same vegetable species that Thomas Jefferson had in his garden over 200 years ago, isn't that interesting enough? If you want to learn about how to grow an heirloom vegetable garden, keep reading!
How to Grow An Heirloom Vegetable Garden
Choose Heirloom Plants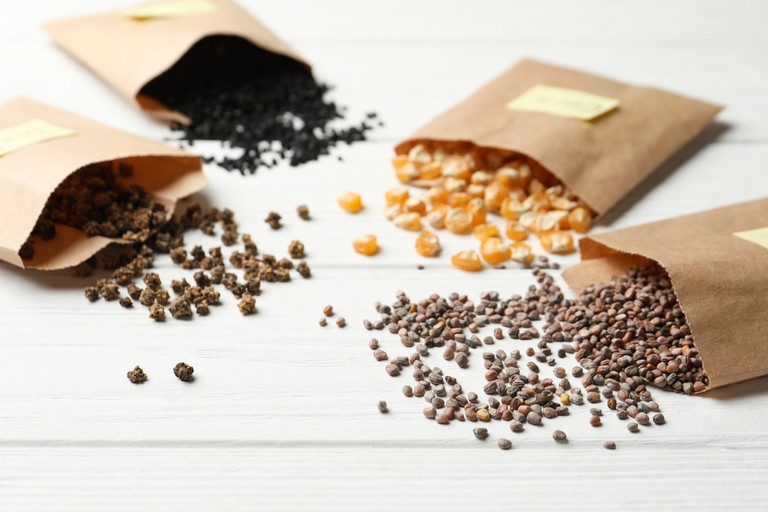 There are many factors that influence your heirloom seed selection decision-making process, including:
Purpose of use
Growing climate
Garden area
Your own tastes
Your gardening skills
Most heirloom vegetables have been developed for variety. For example, some sweet potato varieties were developed to bring a sweeter taste, several produce larger-size tubers, and others can stay fresh for longer than supermarket hybrids.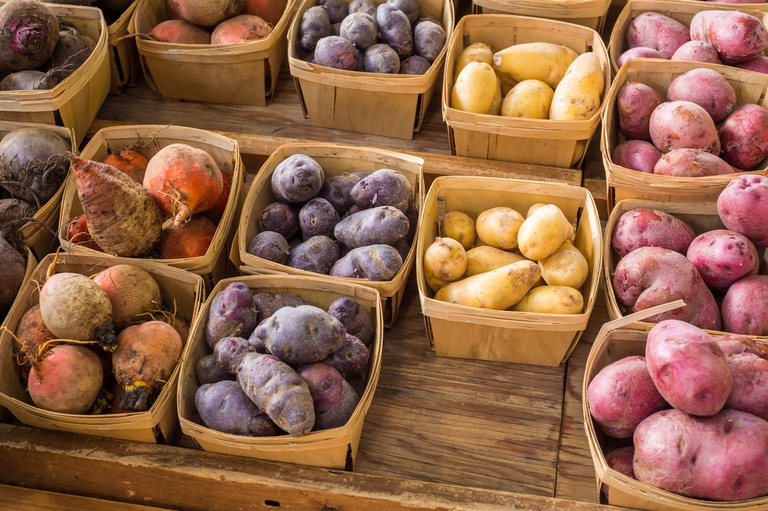 You should determine the soil type of your garden, the type of climate, how much time you're willing to take care of them, and your knowledge about gardening.
Next, list out the heirloom vegetables that you want to grow, then learn about their growth requirements to find out the ones suited to you.
Choose Heirloom Seeds
On the seed packet, look for either the abbreviation "OP" – which means Open Pollinated – or the term "heirloom".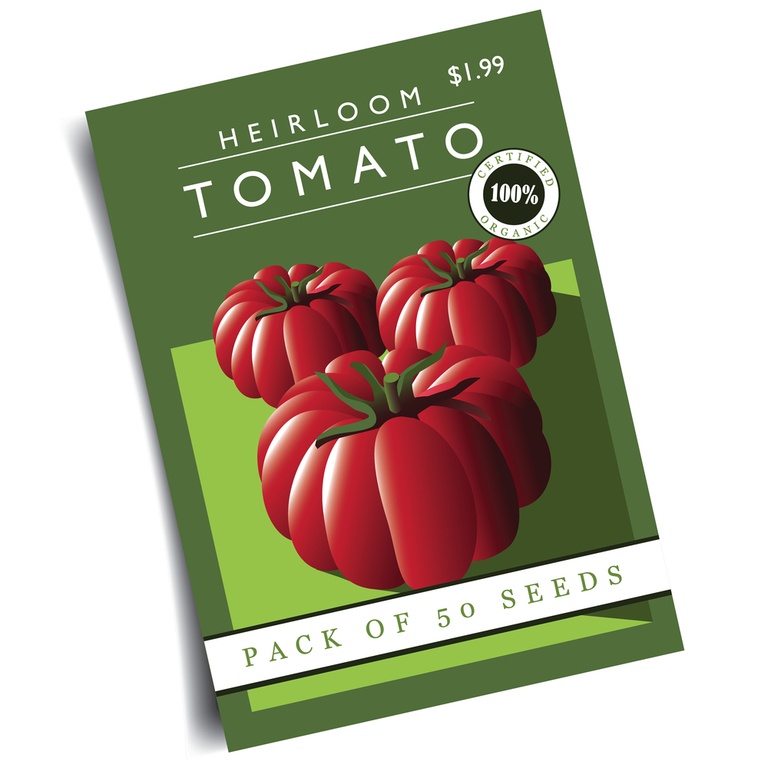 These seeds are not necessarily heirlooms because you can save your own heirloom seeds from normal breeds as long as they are purebreds.
Avoid choosing:
GMO seeds – which are bred in a lab using gene splicing or other modern biotechnology techniques, and they can't produce seeds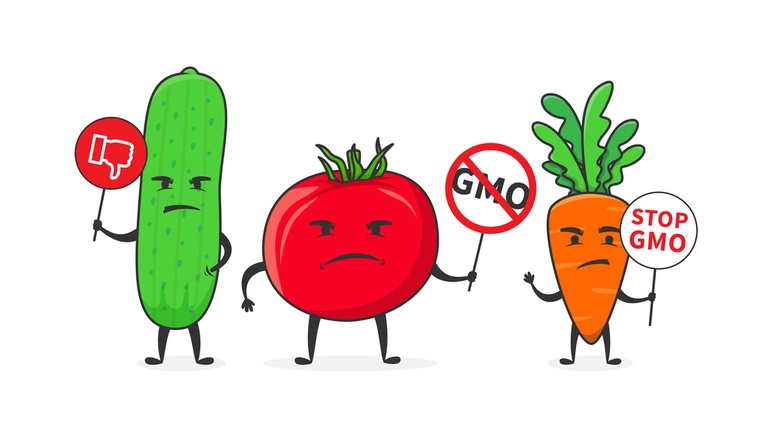 Any seed packet that has the abbreviation "F1" – which means the first generation that was deliberately crossed by humans from two different varieties of plants. And, you can't save seeds from these hybrid plants.
Harvest And Save Seeds
You must let the fruit/tuber ripen on the plant before plucking or digging in for the seeds. The sweet point of harvesting seeds varies between species.
Some vegetables have the point of harvesting the seeds coinciding with the point they're ready to be consumed, such as melons and peppers.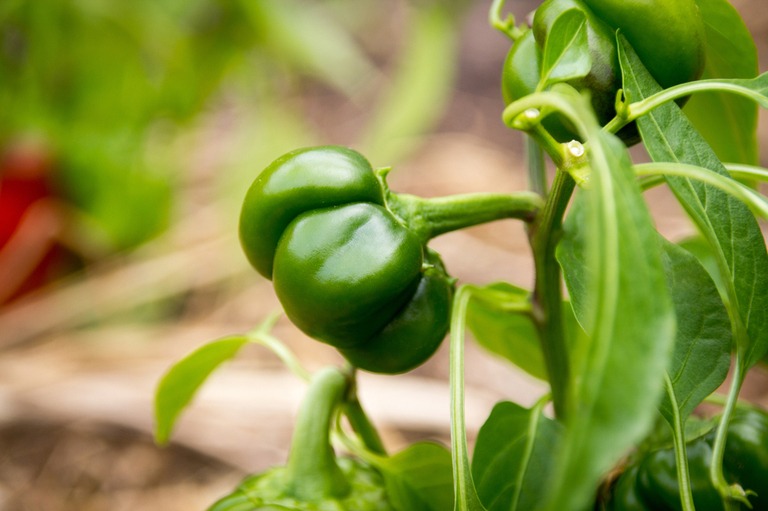 On the other hand, several vegetables are ready to eat before the seeds reach full maturities, like tomatoes, summer squash, and zucchini.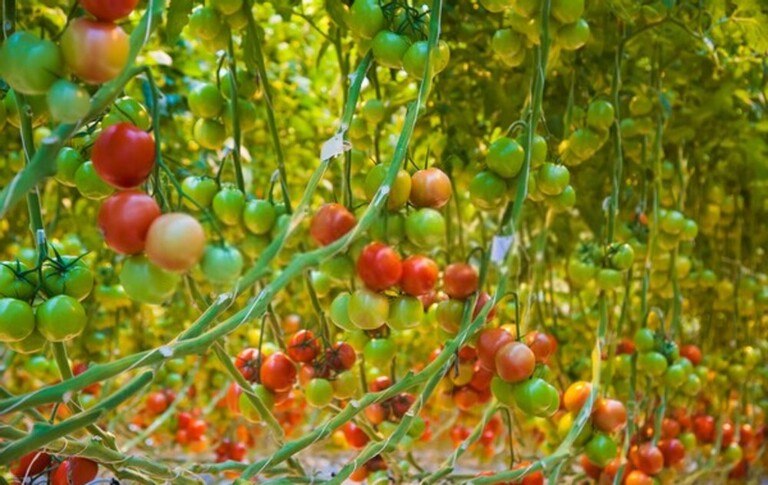 With this type, if you're a beginner and don't know when to harvest the seeds, take a sample. If you see the seeds are fulfilled, dark color, and dense, they are ready to harvest.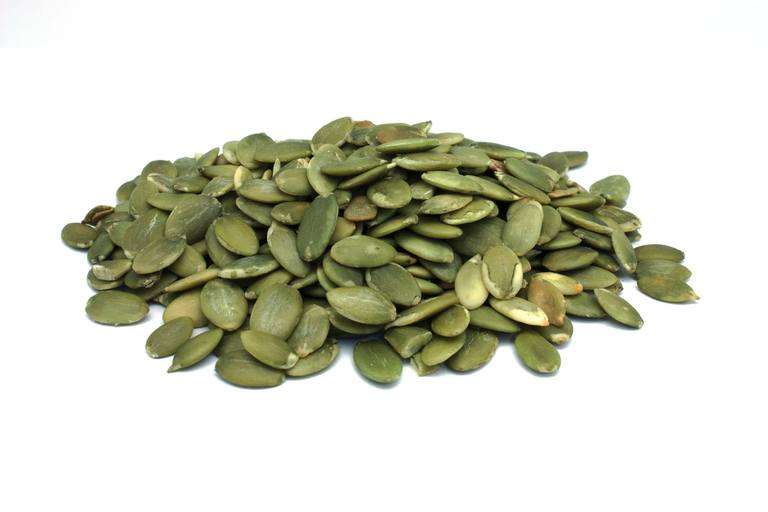 If not, wait a few weeks before taking another sample.
How To Save Heirloom Seeds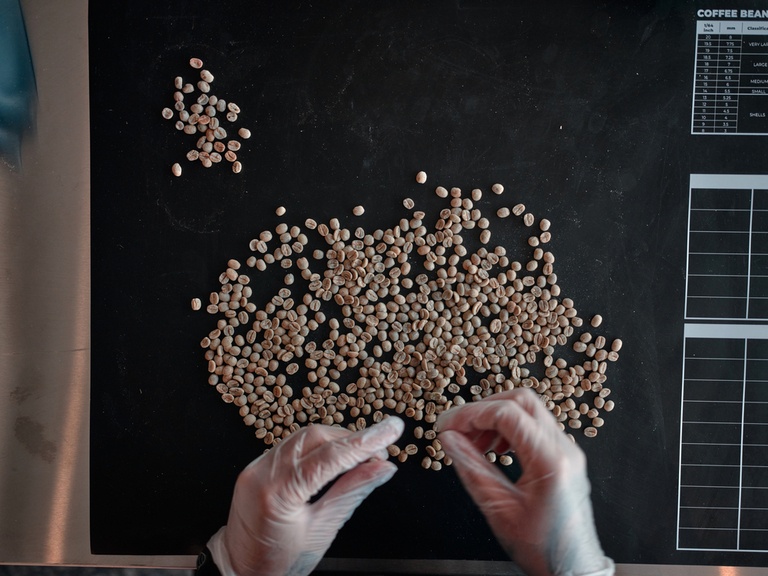 Seeds after harvesting should be dried out before being stored. There are many ways to dry seeds, such as using dedicated equipment, sunlight, or a fan.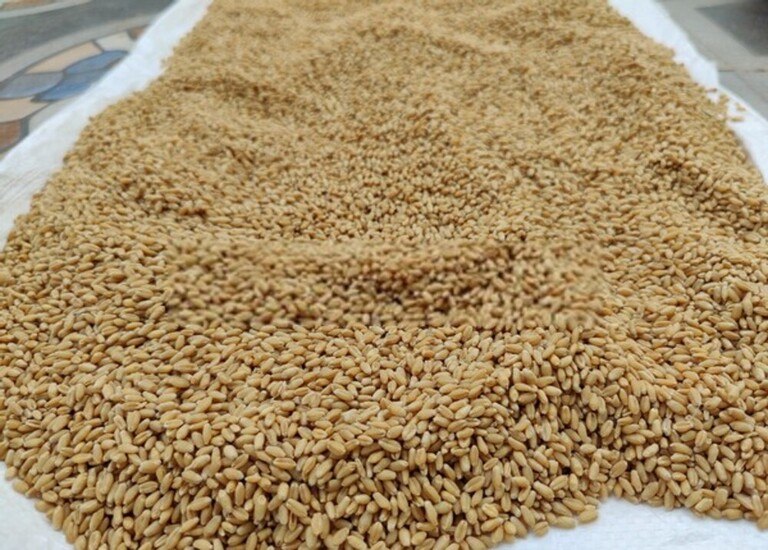 Seeds should be laid in a thin layer on a dry and clean surface. You can line a layer of dry paper plate or newspaper underneath to speed up the process.
Choose a dry and air-ventilated spot to dry your heirloom vegetable seeds.
After drying, seeds should be stored in sealable plastic bags or air-tight containers in cool temperature conditions (in a freezer or a fridge). This method is for long-term storage.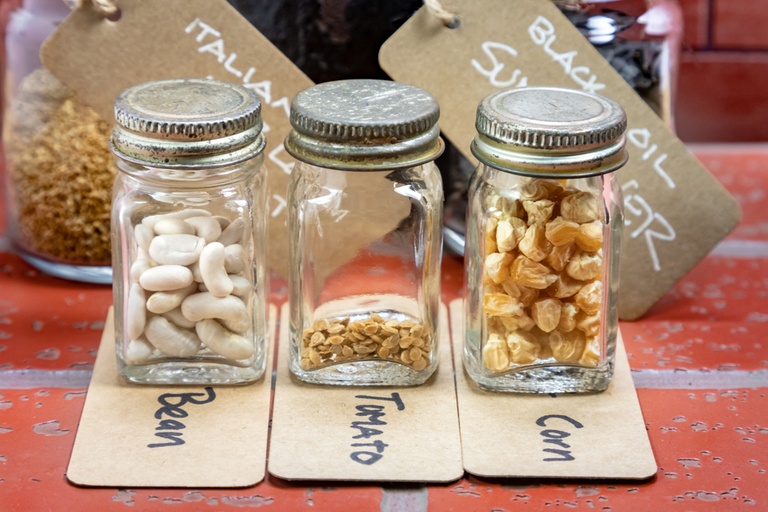 Or, if you intend to store them for a short time before seedling, keep the seeds in envelopes, glass jars, or plastic bags and store them in room temperature condition.
Recommended Heirloom Vegetables For Gardeners To Grow
For Beginners
The types of vegetables that I listed below are all easy to grow and compared to any other vegetables from seed, they don't require any extra complex care.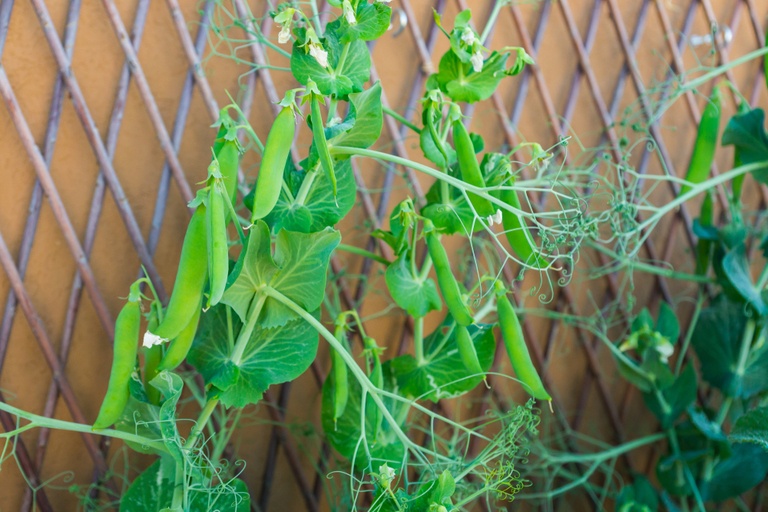 Above all, they are self-pollinating – which means no outside aid like wind, insects, or bees is required, therefore, no cross-pollination happens.
Peanut:
Virginia Jumbo, Champs Peanut
Texas Red and White Peanut
Tennessee Red Valencia Peanut
Schronce's Deep Black Peanut
Jungle Striped, Sundance Striped Peanut
Carwile's Virginia Peanut
Sweet peas:
Sorghum, Black Amber Cane
Oregon Giant Dwarf Snow Pea
Green Arrow Dwarf Shelling (English) Pea
Lima beans:
Worcester Indian Red Pole Pole Lima Bean
Jackson Wonder Butterbean Bush Lima Bean
Green beans:
Tankuro Edamame (Soybean)
Scarlet Runner Bean
Maxibel Filet Bush Snap Bean
Louisiana Purple Pod Pole Snap Bean
Liana Asparagus (Yardlong) Bean
Eggplants:
Rosa Bianca Eggplant
Morden Midget (Morden Mini) Eggplant
Green peppers & chili peppers:
Trinidad Perfume Spice Pepper
Sweet Banana (Long Sweet Hungarian) Sweet Pepper
Red Cherry (Cherry Sweet) Sweet Pepper
Purple Beauty Sweet Bell Pepper
Melrose Sweet Pepper
Charleston Belle Sweet Bell Pepper
Tomatoes:
Marglobe VF (Marglobe Improved) Tomato
Long Keeper Winter Storage Tomato
Joe Thieneman Australian Heart Tomato
Illini Star Tomato
Heinz 1350 VF Processing Tomato
For Intermediate-Level Gardeners And Up
The following vegetable seeds cross-pollinate with other varieties, which makes it a bit harder to save seeds. You should plant each variety of a species at least 10' apart to avoid cross-pollination between them.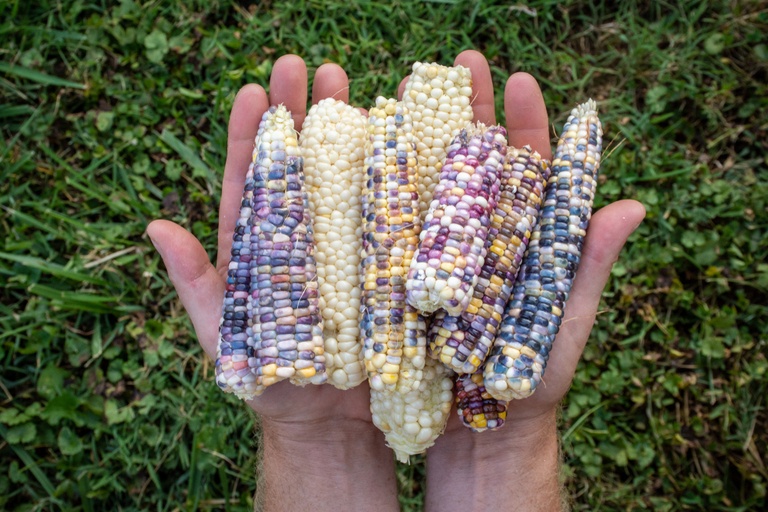 With a small-size garden, it is highly recommended to grow just one variety at a time.
If you still want to grow more varieties of a species, plant them separately in an enclosure greenhouse to isolate your plants from outside aid. Then, hand pollinates. If you don't have a greenhouse, bag individual flowers and hand pollinate.
Another solution is to plant each variety in a separate screened cage and hand pollinate.
Beet:
Lutz Green Leaf (Winter Keeper) Beet
Cylindra Beet
Chioggia (Dolce Di Chioggia) Beet
Spinach
Winter Bloomsdale Spinach
Sokoyokoto African Spinach
Perpetual Spinach (Leaf Beet Chard)
Red Malabar Summer Spinach
Long Standing Bloomsdale Spinach
Cabbage:
Yellow Cabbage Collards
Whaley's Favorite Cabbage Collards
Tokyo Bekana Chinese Cabbage
Red Acre Cabbage
Premium Late Flat Dutch Cabbage
Early Flat Dutch Cabbage
Radish:
White Icicle (Lady Finger) Radish
Sparkler White Tip Radish
Red Head (Roodkopje) Radish
Black Spanish Round Fall Radish
Conclusion
See? It is totally possible for any gardener to start his/her own heirloom veggie garden. I hope that this article helped you learn more about how to grow an heirloom vegetable garden as well as inspired you to jump out of your sofa and start gardening right away.
Happy gardening and thanks for reading!