Have just bought a 19th-century house and want to restore the garden to its former charm?
Or, have you been dreaming of getting a 19th-century garden in your home?
Congrats! You're landing in the right post. Here, I am going to discuss how to restore a 19th-century garden to its former glory. Read on!
Sandstones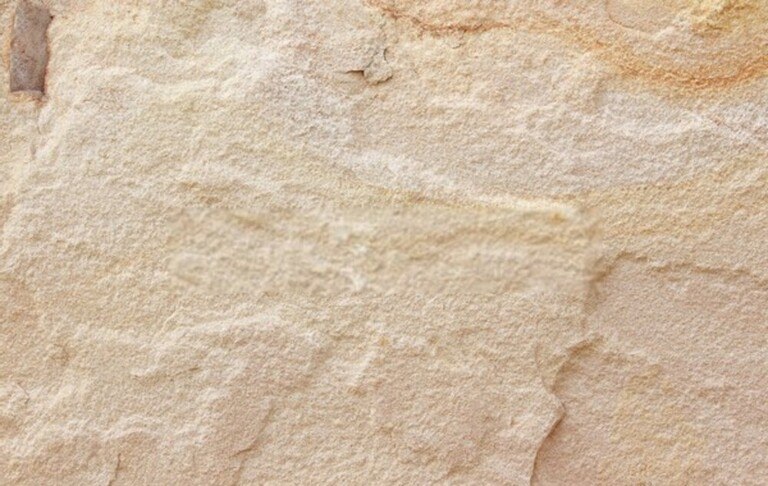 Sandstones – a rock type mostly made up of minerals formed from hard quartz grains, which usually take centuries of deposits forming on the ocean floor or in rivers and lakes to gain its formation.
They are very hard and weather-resistant, which is perfect to be used for restoring a 19th-century garden to its former glory.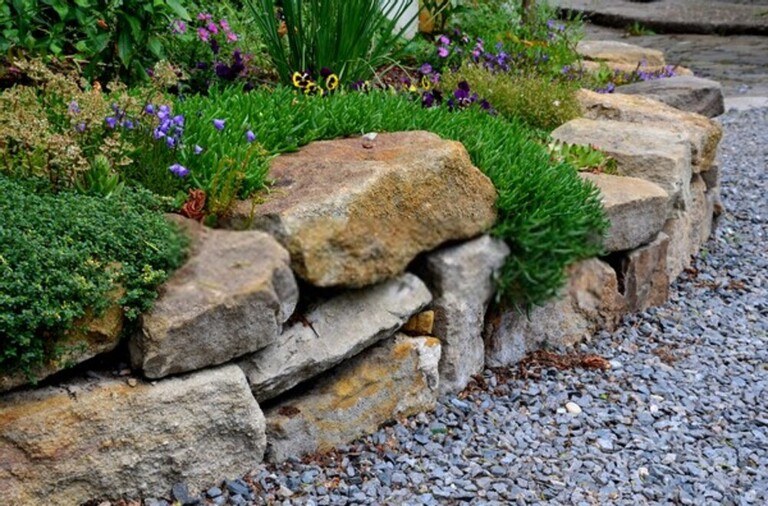 William Dangar, who is a famous landscape designer, used to combine salvaged stone from the site with a series of sandstone walls so that plants can trickle out between them. Therefore, the overall look is very staggered, calm, and close to nature.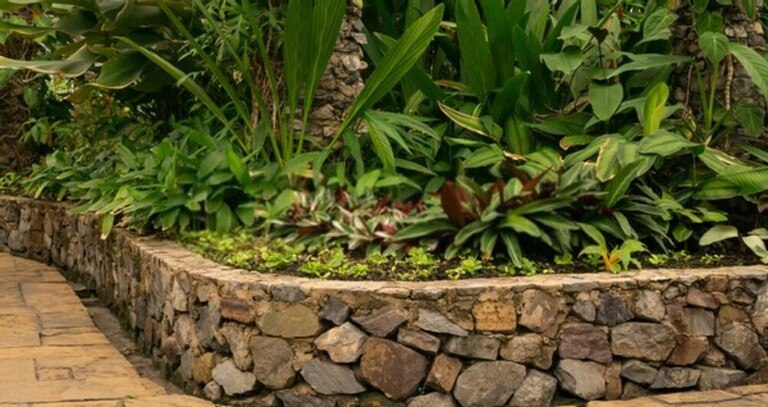 He mixed various plant species from soft Mediterranean (such as viper's bugloss, anchor plant, canary island foxglove, smoke tree, Yanagi Ichigo, etc.) to leafy tropical (such as royal ferns, fan palm, bird of paradise leaf, areca palm, split-leaf philodendron, etc.), which is a great idea.
Create A Cottage Garden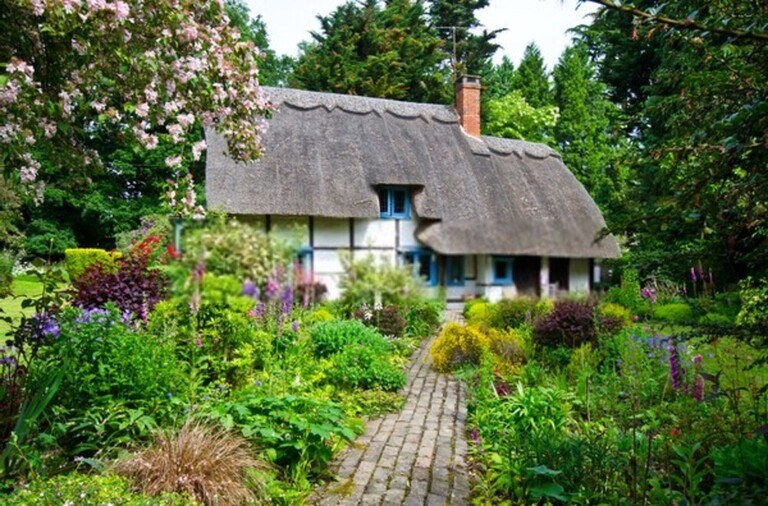 Dating back to the Victorian era, flowers were utilized to deliver messages or to express one's feelings which otherwise could not be spoken. Different arrangements of various plants and flowers contain different messages, even a story.
Cottage gardens are an easily distinguishable style using a mixture of edible and ornamental plants, dense plantings, traditional materials, and informal design.
There are a variety of ideas for a cottage garden depending on the owner – whether they want it more on the practicality or aesthetics side.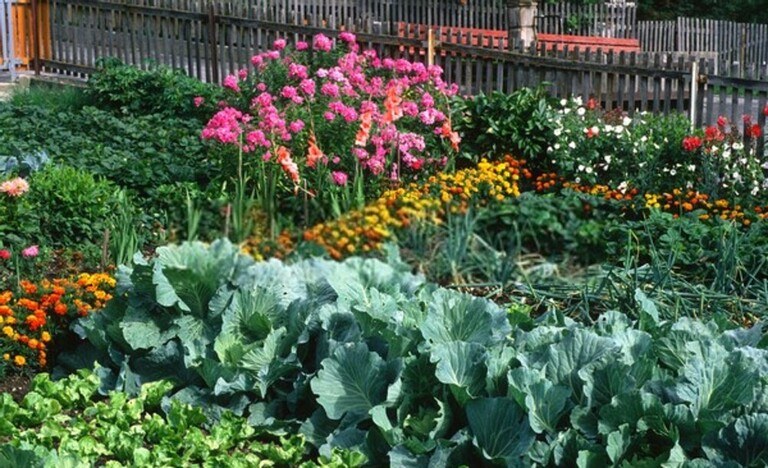 For example, if you want to build an old-school cottage garden, focus on growing fruit trees, herbs, and vegetables, even combining them with livestock and a beehive.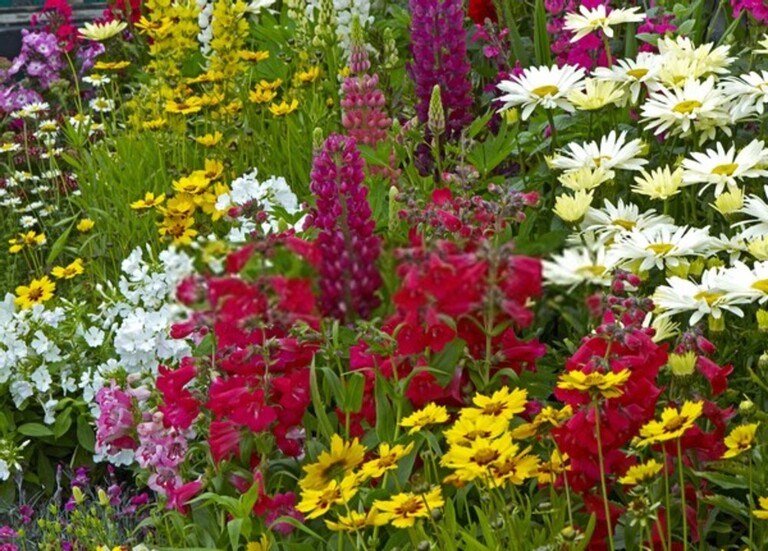 On the contrary, if you focus more on aesthetics, choose ornamental plants, such as:
Peonies
Lavender
Campanula
Honeysuckle
Lupins
Delphiniums
Hardy geraniums
Aquilegia
The earliest cottage garden style from Tudor times until the Victorian era was more on the functionality side than the decoration.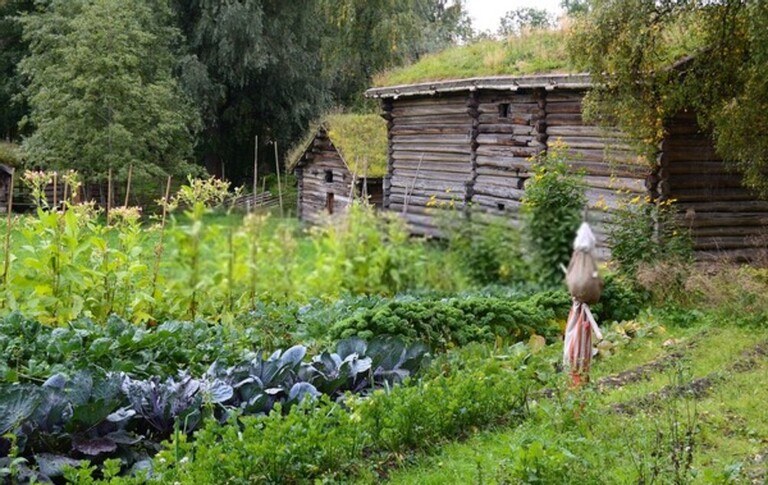 Most plants grown there were medicinal and culinary plants, then flowers to aid pollination would be added last to fill the remaining gaps.
From the late 18th century to the 19th century, the cottage garden style started to change and the ornamentals became the focal point.
Considering which plants and flowers to add to the garden is very important.
Some flowers like sunflowers, pansies, snapdragons, larkspur, and hollyhocks are deemed passé and outdated.
The best choices are:
Coleus or gladiolus
Ferns
Castor beans
Ornamental grasses
Dahlias
Lilies
Cannas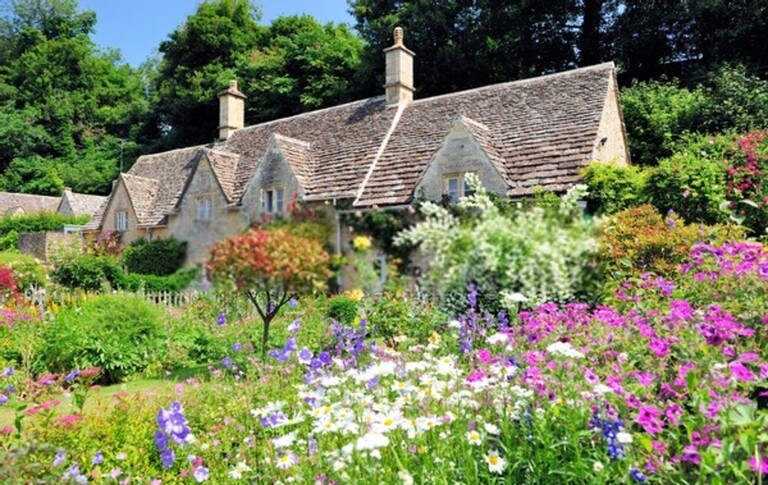 You should inspect the current condition of your garden and remove any recline and old trees before improving the soil and starting to grow new ones.
Choosing the plants and flowers suited to the climate of your living area is also worth considering. Advanced natives are a brilliant selection because they are easy to find, easy to grow, and low-maintenance.
For example, Eleanor Matthews – the curator of English Heritage at Brodsworth Hall, carefully grew 1000 British native ferns in the site's original surrounding planting.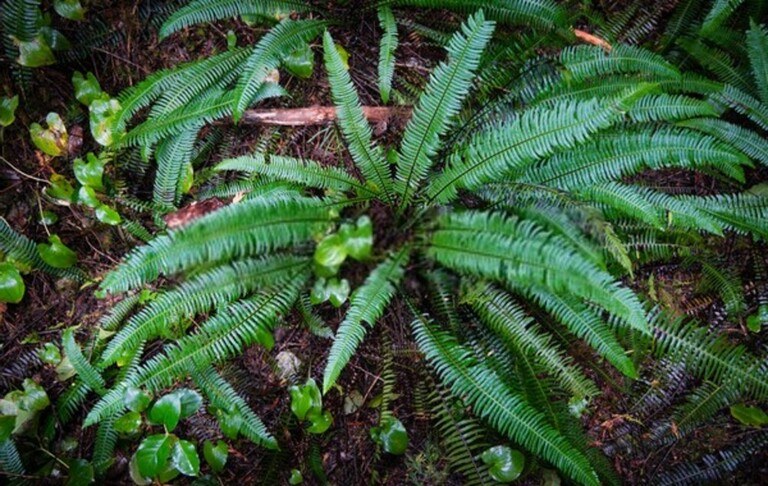 Victorian-Style Greenhouse
Victorian-style greenhouses were originally created to keep the owner's favorite plants surviving through harsh seasons.
It used to be a staple of many traditional English gardens.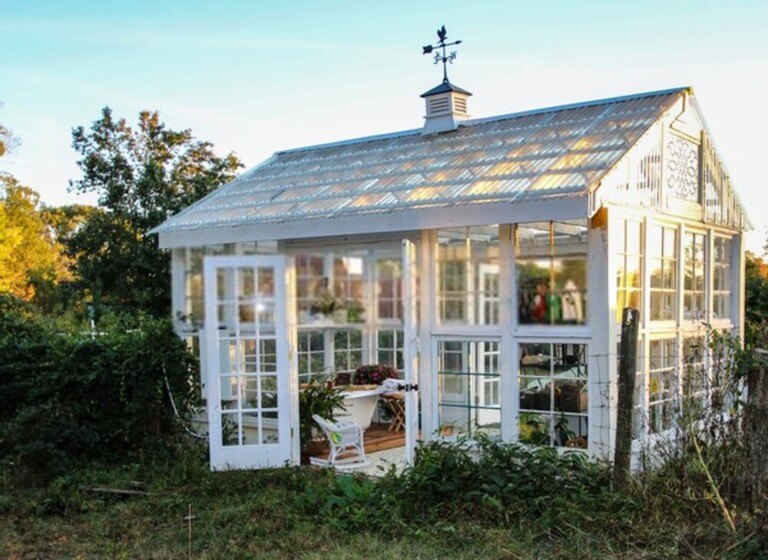 They are made of wrought iron, timber, and crystal glass – which allows the interior space to be flooded with sunlight to hence support the plant growth while protecting them from outer elements.
Brilliant white was the most popular color option of Victorians, aiming to bring a bright environment for plant growth.
Self-Binding Gravel Paths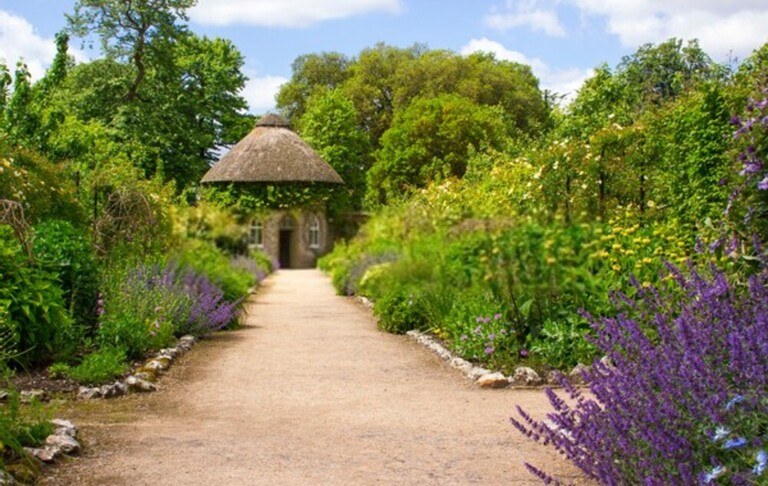 Self-binding gravel paths leading through borders of a beautiful landscaping feature are commonly seen in a lot of 19th-century Victorian-style gardens.
They are easy to create, quite budget-friendly, and extremely perfect for driveways or alternating some garden surfacing options.
The recommended depth for a self-binding gravel path is 6 to 8 inches, which offers enough room for at least 4" crusher run and 4" of self-binding gravel.
Here is a helpful tutorial video of creating a self-binding gravel path:
Oval-Shaped Lawns
From the 19th century, lawn cultivation became an English middle-class obsession. Oval-shaped lawns were very popular during that time because they give a soft, elegant, and interesting look.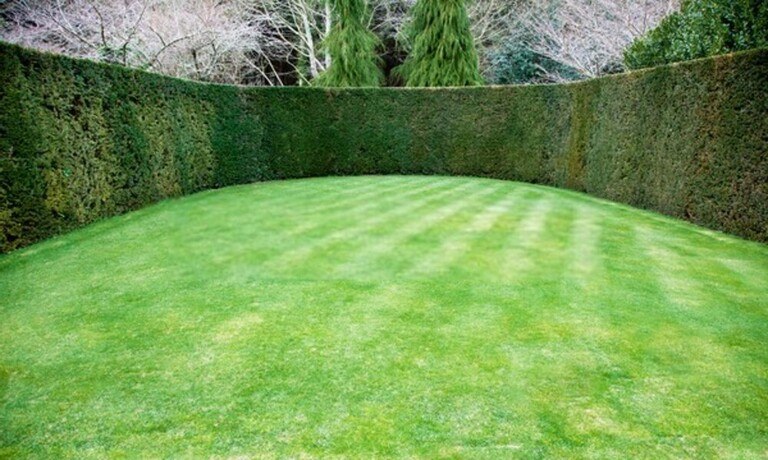 This idea is generally lower-maintenance than others in this list plus it provides a perfect , pets, and your family.
Pro tips: Choose native grass varieties for low maintenance.
Combine Prairie-Style Planting With A Contemporary Design
The key element to creating this beautiful viewing style from the house is the planting on a diagonal with a mix of different color blocks, such as yellows and oranges or purples and blues.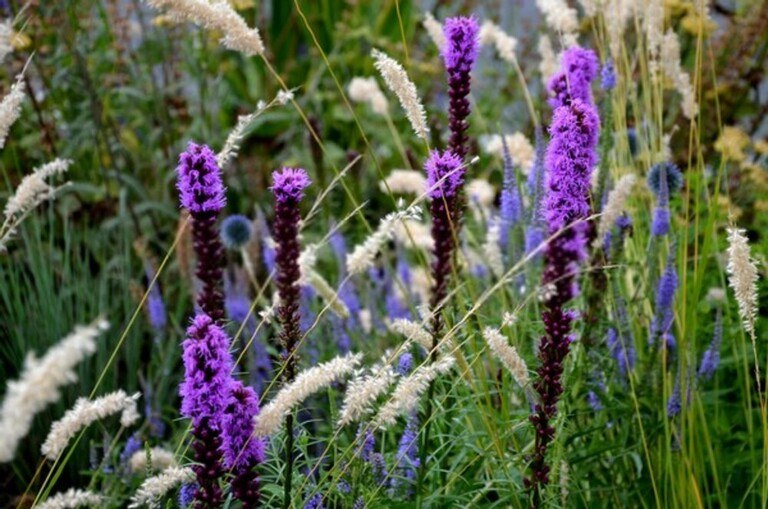 Rebecca Winship – a renowned designer, used to place the summerhouse parallel to the steps and across the diagonal planting to add privacy to the homeowner in her first design.
Conclusion
That's all for the article. Hopefully, it helped you get a better idea of how to restore a 19th-century garden to its former glory and come to a smoother talk with your designer. Thanks for reading!