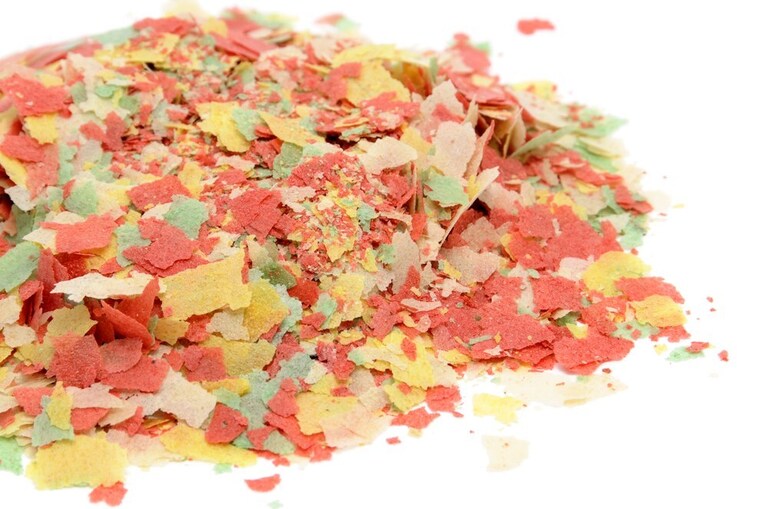 In recent years, the world has been increasingly well aware of how important high-quality food is to humans. And even more recently, the same awareness has become reality for pet food.
Taking care of fish, like goldfish, is not easy and you need to give them the healthiest diet to help them grow. With that in mind, this post will introduce to you the best goldfish food brands to buy for your pet.
Why Is The Right Food So Important?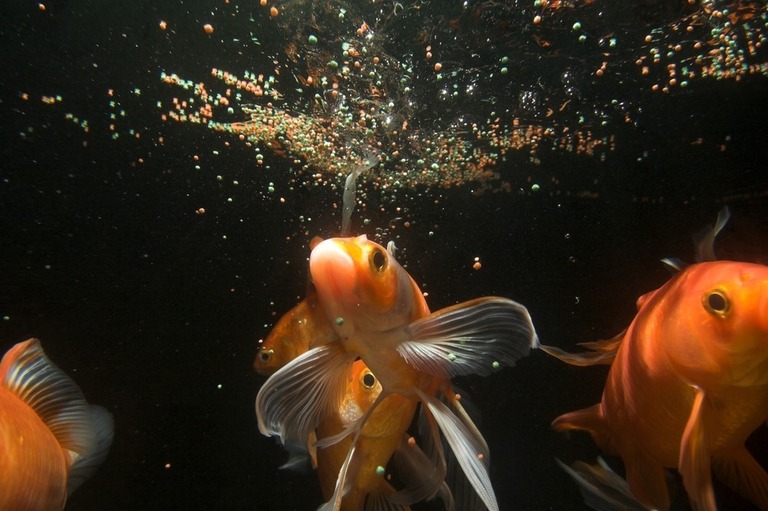 As a result of a better understanding of pets, I have learned that corn, wheat, and soy are not good for pet fish as they are not for humans. The diet is one of the biggest reasons why goldfish, among other types of fish, die young.
First of all, goldfish are omnivorous, meaning they don't eat plants or meat exclusively. They require a healthy balance between these foods to get enough protein as well as other nutrients needed for their digestive system.
However, most existing goldfish food is made from filler ingredients such as soy, wheat, and corn. They don't provide enough meat-based protein for goldfish while causing digestive issues for your fish, which leads to more serious health issues.
Fillers like soy, corn, and wheat can cause distention and bloating in the stomach of the goldfish, posing more problems such as swim bladder issues.
Best Goldfish Food Brands
Tetra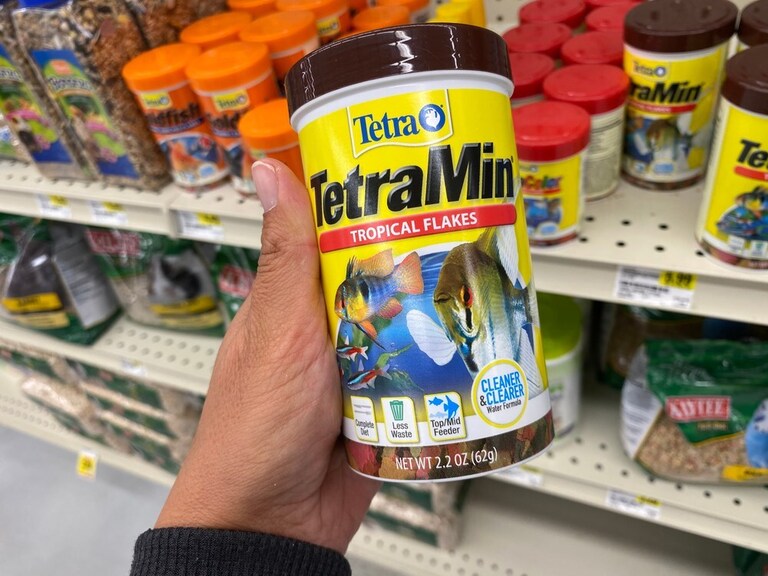 Founded in 1951 in Germany by Dr. Ulrich Maensch, the company was first named Tropenhaus with the aim of delivering a fishkeeping revolution.
In 1953, the natural scientist established the BioMin lab that allowed him to test and develop his products. The company's name was changed to Tetra Kraft Werke in 1962.
As of 1962, the company had registered 15 manufacturing process patents as well as 20 trademarks. The company already had 420 employees in the 1970s.
In 1974, the company got globalized after being acquired. Now, Tetra is an 8in1 brand owned by Spectrum Brands.
The brand is best known for its strong research and development capability to create innovative products as well as global distribution.
Its three best goldfish food products include:
Tetra Goldfish Flake Food: it's easy to digest and nutritionally balanced. It keeps your fish healthy and the water clean.

TetraPond Goldfish Food: these pond sticks are a great food for your goldfish and keeping the water clean in the pond. They are easy to feed and suitable for other types of pond fish too.

Tetra TetraFin PLUS Goldfish Flakes: it contains algae to improve your fish's health. It also comes in a shrimp flavor that's very tasty for your goldfish.
Repashy
Founded in 2004 by Allen Repashy, this brand is officially known as REPASHY Aquatic Gel Premix Division. It manufactures and distributes moist food via local stores as well as online dealers.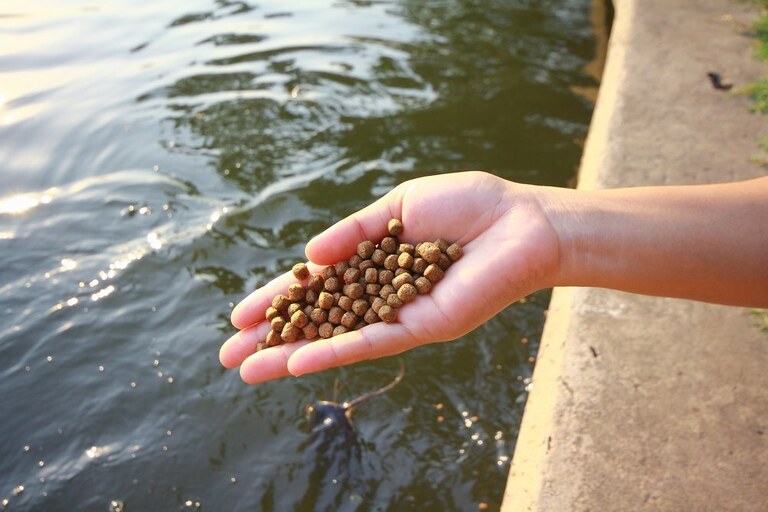 Some of its best goldfish food products are:
Repashy Super Goldfish Gel Food: this gel food is perfect for fancy goldfish and it's gluten-free. The food features protein along with other special ingredients to improve the immune system of your fish.

Community Plus: this gel premix is suitable for omnivorous fish like goldfish. It has a high rate of protein that's beneficial for your goldfish.

Spawn & Grow: this product is made as a recovery formula for stressed and malnourished fish, but it's also a great choice for raising fry. It's worth noting that this food contains a lot of fat.
Omega One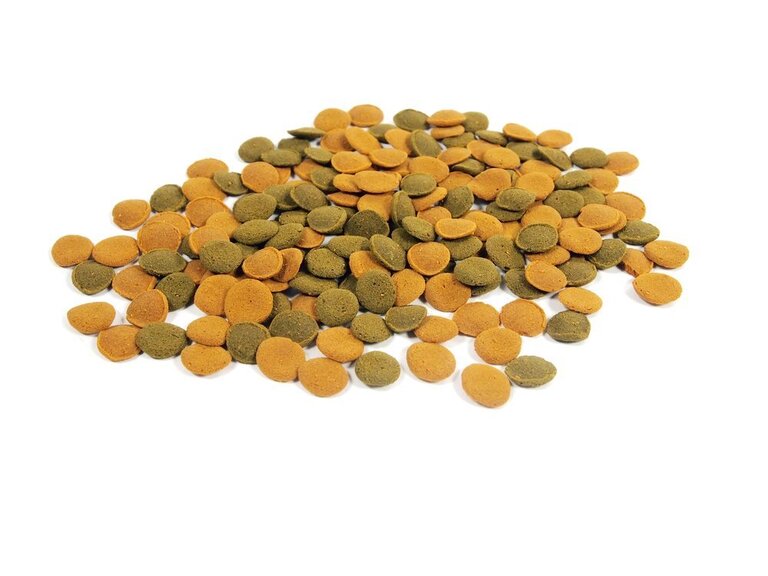 Omega Sea was founded in 1998 by two brothers in Alaska, who invented and patented the manufacturing process of fish foods from fresh Alaskan seafood. They then introduced the brand Omega One.
The brand takes price in delivering unmatched quality and nutrition with its products, which contain no fishmeal. The brand uses fresh ingredients supplied by Alaskan fisheries.
These days, Omega One fish food is present in 25 markets and considered by many the world's best fish food.
Its three best-seller products are:
Omega One Goldfish Pellets: this product contains real shrimp and fish, along with omega 6 and omega 3 essential oils. The pellets come in a very small size, making them easy to digest.

Omega One Veggie Rounds: this food makes sure your goldfish receives enough nutrients from their diet. It contains fresh ocean kelp that's harvested from the Gulf of Alaska.

Omega One Goldfish Flakes: compared with other fish foods, this product contains more quality fats and protein. Its recipe also features a lot of omega fatty acid that helps fish grow and stay healthy.
Hikari
This is the most popular fish food brand in Japan, owned by 110-year-old company Kyorin.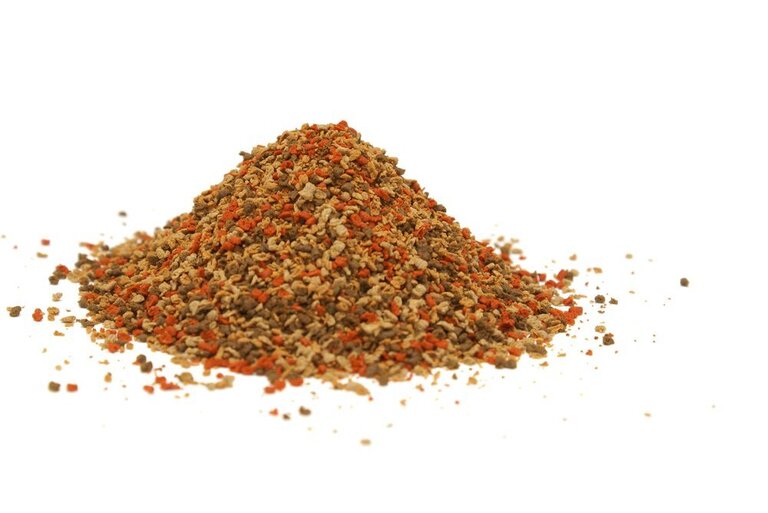 The brand is best known for offering healthy, high-quality food for fish that's made with a thorough understanding of their dietary requirements and eating habits. Here are three of the best products it offers:
Hikari Oranda Gold Mini: these fish food pellets are made to promote growth for your fish and eliminate bacteria and parasite problems.

Hikari Brine Shrimp: this product is rich in multiple vitamins, helping reduce stress as well as stress-related issues.

Hikari Goldfish Staple: this product is the best for baby goldfish, giving them basic nutrients to help them lead a long, healthy life.
Aqueon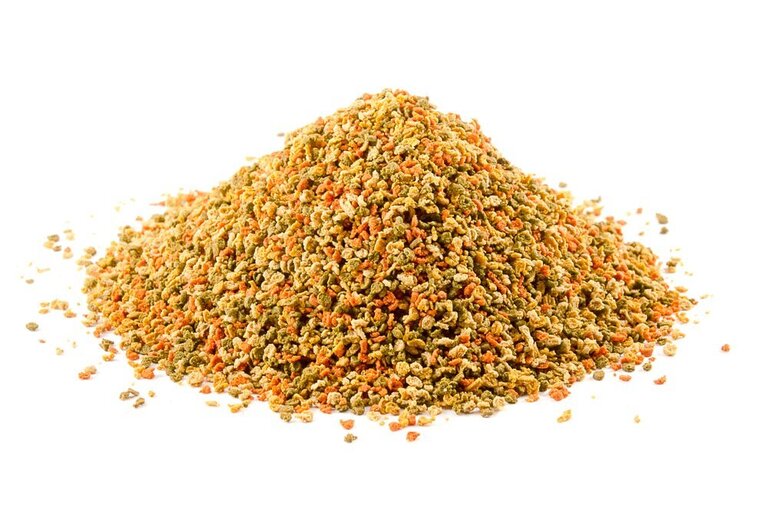 This company was founded with the aim of keeping a healthy, good life for your pet fish. It has a lot of high-quality products, such as the three following:
Aqueon Goldfish Granules: this food offers balanced nutrition for your goldfish. It contains natural ingredients, vitamins, and minerals for a healthy diet.

Aqueon Shrimp Pellets: this product gives your fish easy-to-digest pellets, suitable for goldfish.

PRO Goldfish Formula: like other products, this one is made by focusing on what fish eat in nature. It contains ingredients designed by high-profile fish nutritionists.
Conclusion
Overall, in this post, I have included the best goldfish food brands as well as stated why it's important to choose the right food for your fish.
I hope that you will be able to buy the highest-quality food for your pet to help them lead a healthy, happy life. Good luck!