With years spent on testing hundreds of chainsaws from numerous brands, we've had a more extensive look at each one. Such as their targeted customers, strengths, technologies, and history.
So when being asked about the best chainsaw brands, we can confidently round up a full list as well as relating information.
It's all here! Read on!
BLACK+DECKER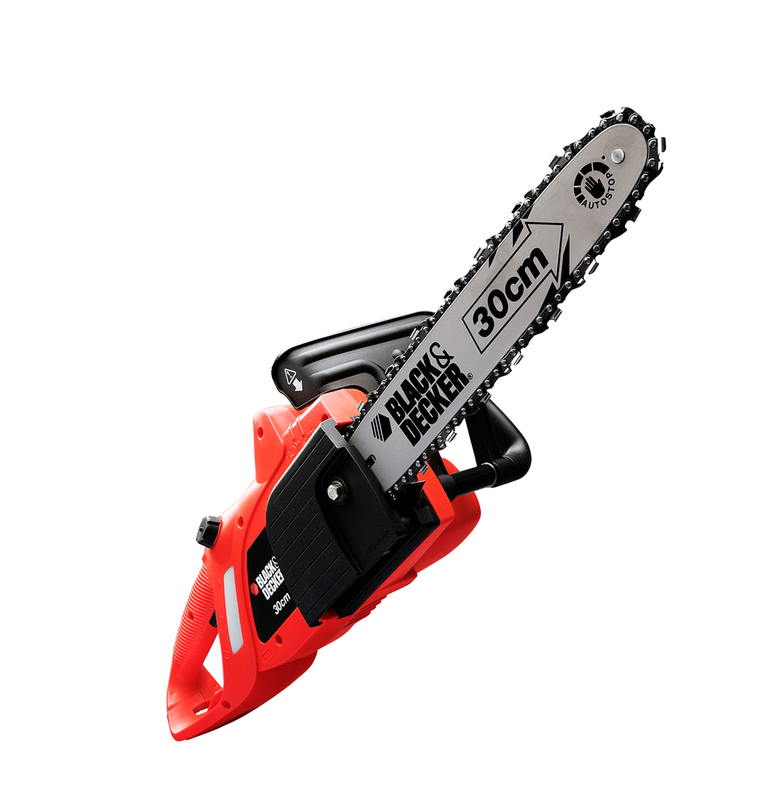 Start off with one of the most popular chainsaw brands out there, BLACK+DECKER.
It was originally established by Alonzo G. Decker and S. Duncan Black in 1910 in the north of Baltimore.
100 years later, the brand merged with Stanley Works to become Stanley Black & Decker and has kept as a wholly-owned subsidiary of that company since then.
From our searching, Black & Decker brand chainsaws are still sold in the USA while Stanley Works is just used to sell potentially chainsaws and industrial chainsaws for other oversea markets.
We don't know when they began producing chainsaws. But an important piece of information is their 1st technology break-through was the invention of an electric hand-held drill.
Here are some bestsellers of this brand:
BLACK+DECKER LCS1240
BLACK+DECKER GKC3630L20
BLACK+DECKER GKC1825L20
BLACK+DECKER CS1835
Poulan was originally founded in 1912 as Poulan Saw Co. by Claude Poulan, specializing in outdoor power equipment aimed at the mid-level consumer market.
They were then purchased by Husqvarna. As the two brands usually shared technologies together, Poulan products have been pushed strongly.
While Husqvarna chainsaws focus on industrial use and frequent chainsaw users, Poulan is aimed at home users.
Here are some bestsellers of this brand:
Poulan Pro PR4016
Poulan Pro PR4218
Poulan Pro PP5020AV
Makita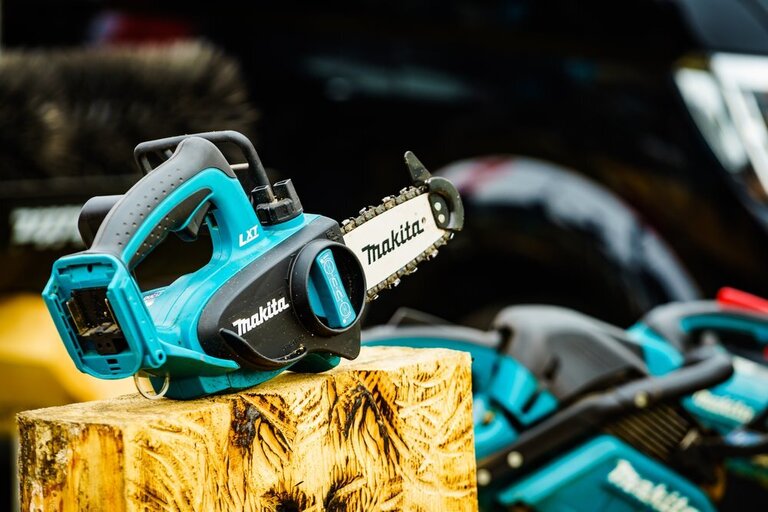 Aside from its rich history, Makita has many good reasons to be on top of this list.
This Japanese 1915-founded manufacturer is well-known for its unmatched quality corded electric and battery-operated chainsaws.
One of the biggest marks in their development history is in 1991, they acquired Dolmar – a favorite gas chainsaw manufacturer at that time, with the aim to combine product lines and expertise of both brands together.
Here are some bestsellers of this brand:
Makita Chain Saw, Electric, 16 in. Bar
Makita XCU04Z
Makita UC3551A
Makita XCU06Z
Milwaukee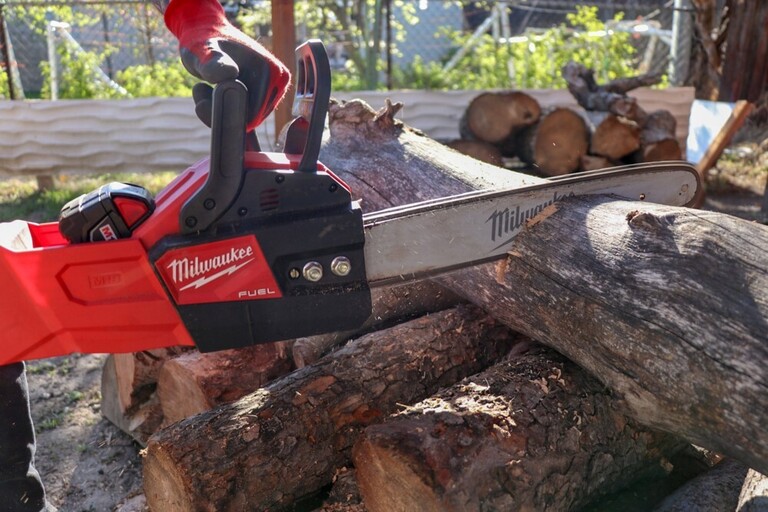 This America-based power tool manufacturer was founded in 1924 and is a subsidiary of Techtronic Industries. One of their most popular product lines is chainsaws but their target customers are pros in the construction industry.
The most famous chainsaw line of this brand is Milwaukee Electric Tools 2727-21HD.
DEWALT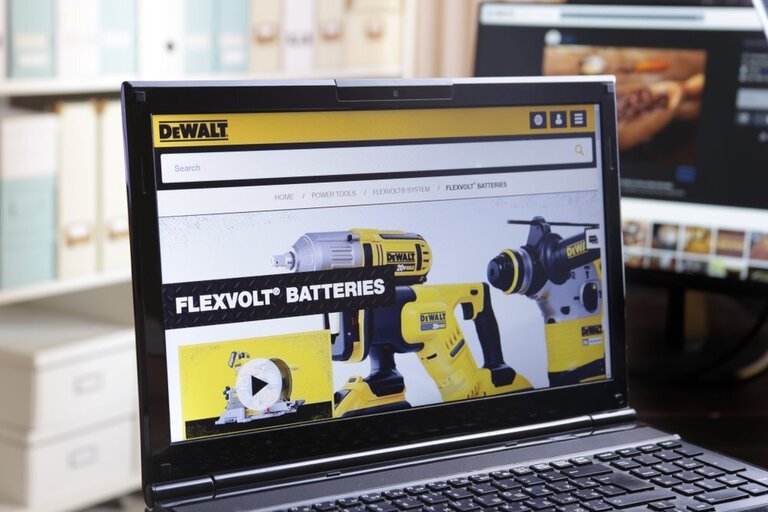 A fun fact is this American global power tool and power tool manufacturer is capitalized in the logo as DᴇWALT, and it is actually a trading name of Black & Decker.
It was founded in 1923 by Raymond E. DeWalt in Pennsylvania as a wood sawing machine producer. Since then, the company has grown rapidly with over 800 accessories and 200 different power hand tools (in 2001).
In 2015, it had 7 manufacturing facilities building throughout the world. Their products are carried in big box retail stores like Home Depot, and the most renowned lines are electric and battery-powered chainsaws.
Here are some bestsellers of this brand:
DEWALT DCCS620B
DEWALT DCCS670X1
Stihl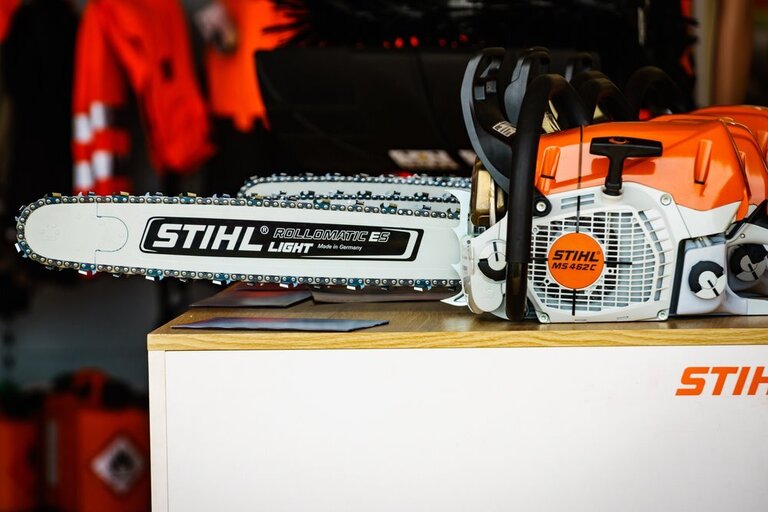 Most chainsaw experts happily agree that Stihl is a top-of-the-line brand in this industry. An interesting fact is that Andreas Stihl (who was the founder of the brand) invented the 1st chainsaw in 1926.
Up to now, Stihl has still been owned by his direct descendants.
Here are some bestsellers of this brand:
Stihl MSE 170 C-BQ
Stihl MS 461
Stihl MS 271 Farm Boss
Stihl MS 251 C-BE
Stihl MSA 200 C-BQ
Remington
Founded in 1921 in Wisconsin, Remington has been a big brand up to now. Their chainsaws are known for top-notch quality, durability, and functionality at a price range that can't be lower.
So if you're in a tight budget, this is a worth-considering brand.
Here are some bestsellers of this brand:
Remington RM4620
Remington RM4620
Remington RM1425
Husqvarna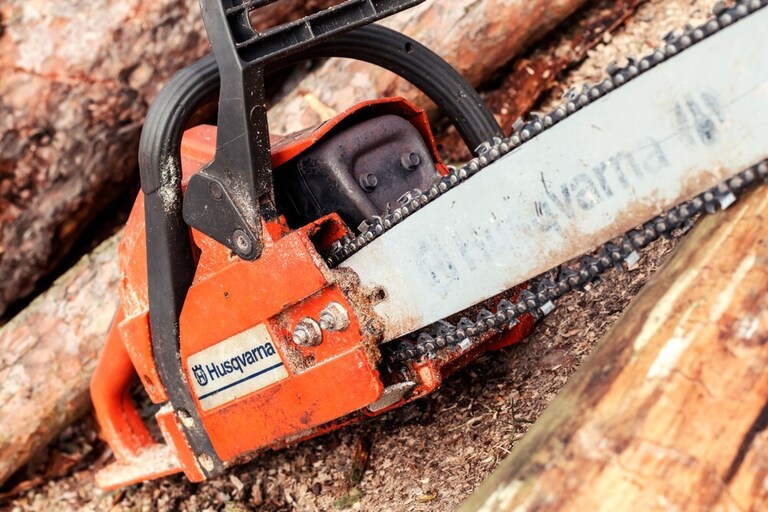 This Sweden company produced its very first riffle lines in the 1600s, and at the time, it was a state-owned manufacturing operation.
But up to the 1800s when demands were changing, it started manufacture sewing machines, bicycles, and others before finally landing on the product making their brand name nowadays – chainsaw (in 1959)
At that time, Stihl was leading this industry but Husqvarna had quickly become their first competitor up to now.
It's not hard to find lots of topics relating to the comparison between these two brands in-home users, firewood collectors, and logger communities.
Some of their highlight chainsaws are:
Husqvarna 120i Battery Chainsaw
Husqvarna 240 Gas Chainsaw
Husqvarna 460 Rancher Gas Chainsaw
Husqvarna 455 Rancher Gas Chainsaw
Echo
Just like Husqvarna and Stihl above, this brand is a good player in the chainsaw realm for some decades.
They're known as a reliable and steady chainsaw manufacturer having the next highest CC rating on their product lines (80.7) after Husqvarna and Stihl.
Some of their highlight chainsaws are:
Echo-490 50.2CC.
Echo CS-271T
Echo CS-310
Echo CS-400
Echo CS-590
Oregon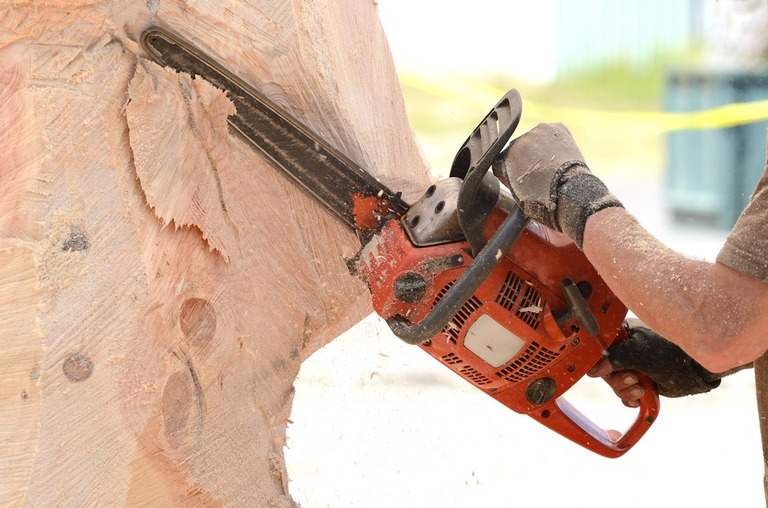 Set up in 1947, Oregon was originally a manufacturer of chainsaw bars and chains, and two of their big, loyal customers are Husqvarna and Stihl.
But till the recent years, they started producing their own lines of battery-powered and electric chainsaws. Aside from their years' expertise in manufacturing chainsaw parts, what sets them apart from other Mr. Giants is some interesting features.
For example, the Oregon Battery-Powered Self-Sharpening Chainsaw is integrated with a chain sharpener, which we haven't found in no brand else.
Some of their highlight chainsaws are:
Oregon L68
Oregon S45
Oregon D70
Oregon R34
Oregon S52
Conclusion
We believe that from our hard-working, you will have a more complete perspective about the best chainsaw brands as well as which one suits your needs the most. That's all for this list. Thanks for reading!