Lattice is the most common option to put around a deck but we know that there are many people who don't like to use it at all. The good news is there are still many alternative ideas for you to choose from, all are listed in this post. Take a look!
Plants Or Flowers
Plants and flowers are a great way to add nature and color to the base of your deck, making it more refreshing and aesthetic without breaking the bank.
Some beautiful, easy-to-grow flowers for you to consider are: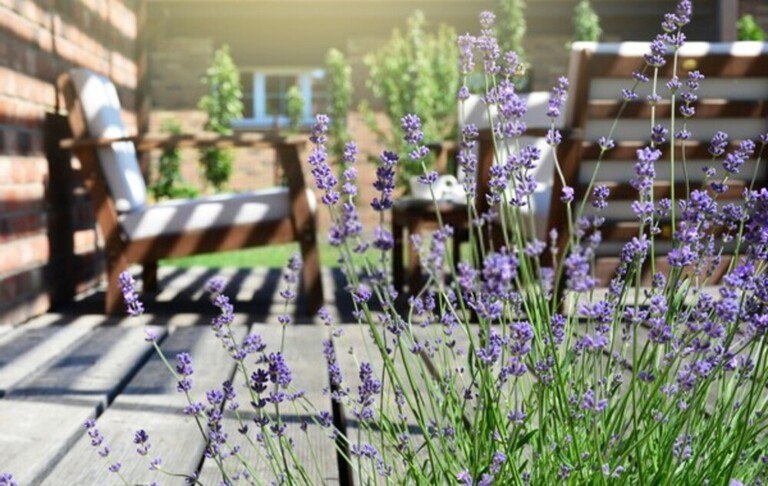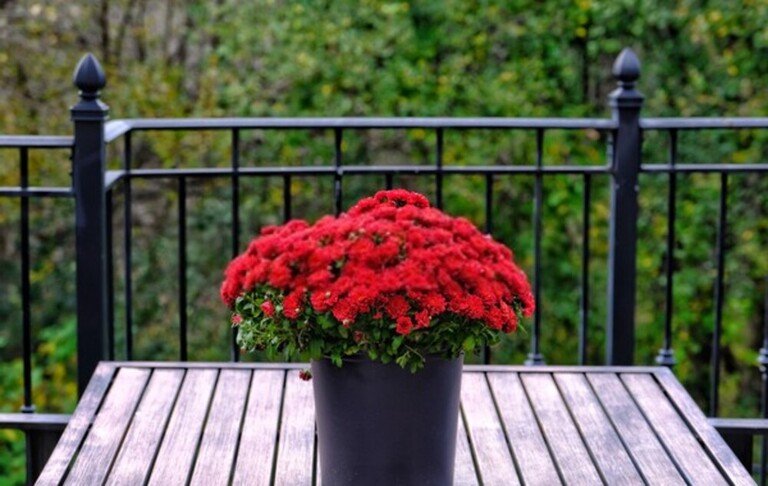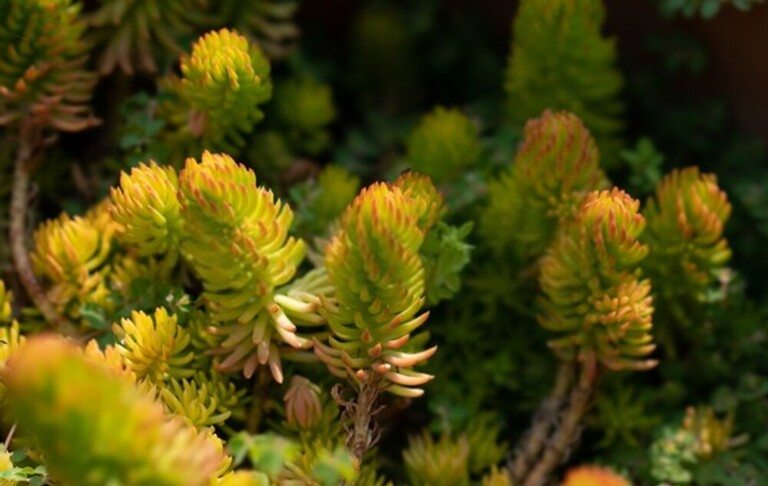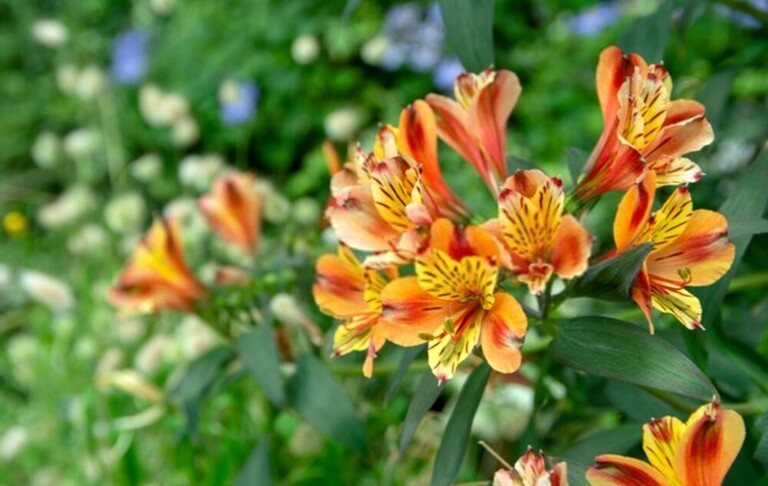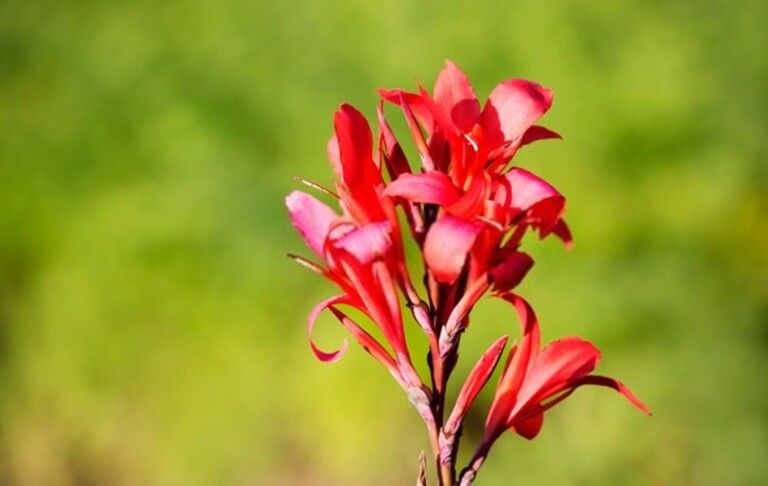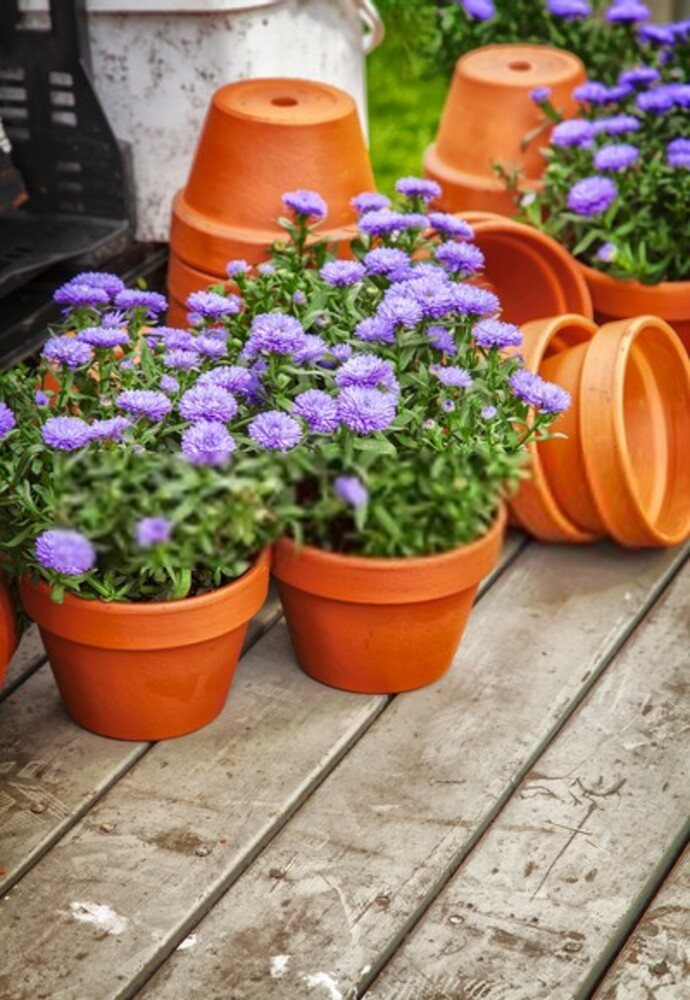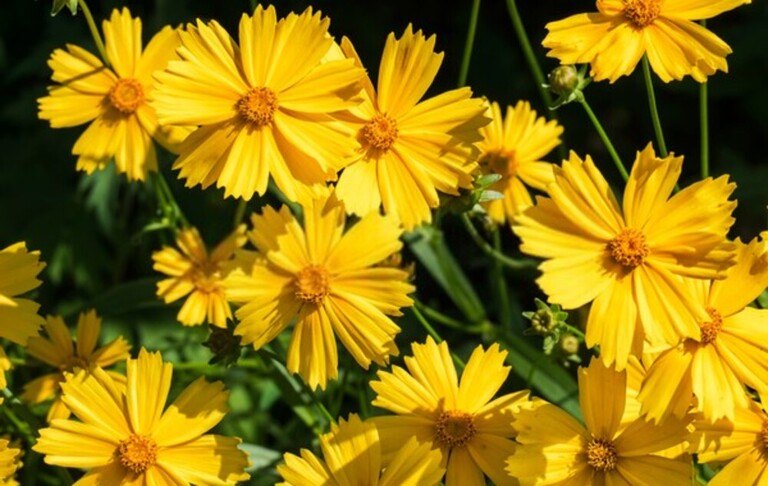 If you love to create green landscaping around your deck, try growing rhododendron, pittosporum tenuifolium, bottlebrush, boxwood, gardenia, azalea, or hydrangea.
But take note that plants and flowers can't keep critters like opossums and raccoons at bay.
Brick Or Stone Skirting Materials
If your house has brick/stone siding and you want to create a sturdy, well-grounded appearance to the deck, it is perfect to build or DIY a brick/stone skirt.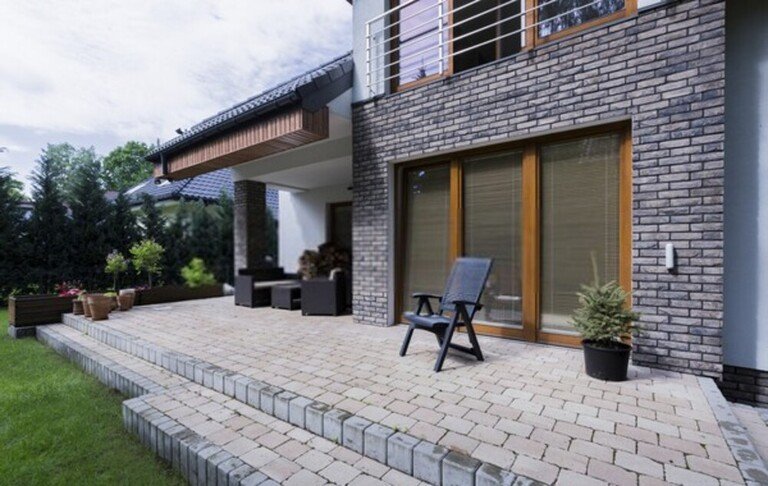 There are two things to consider if you intend to try this idea - skirting materials & colors of stones or bricks
Make sure the brick/stone deck skirt is color-matching with the siding for a seamless look as well as an earthy and cozy feel. In terms of materials, aside from brick and stones, you can opt for faux stones.
We pretty like this man made material for some good reasons:
Very budget-friendly
Low-maintenance (just require periodic cleanings with a power washer)
You can easily install it on your own
Not crumble, crack, or chip as real masonry.
A trick to create a more natural-looking brick/stone deck skirt is to combine it with greenery.
One note when it comes to installing a masonry deck skirt is creating strategically placed vents since brick and stone siding doesn't have many natural ventilation gaps.
With no vents, it is prone to increase the interior humidity, which leads to fungal problems and attracts most-loving animals to live there.
Composite Deck Materials
Many homeowners who have a modern deck design really love to use composite material for the deck skirt because it allows for using larger planks without sagging or warping.
This material, moreover, is durable, low-maintenance, and easy to work with. On the market, there are a wide range of textures and colors to consider.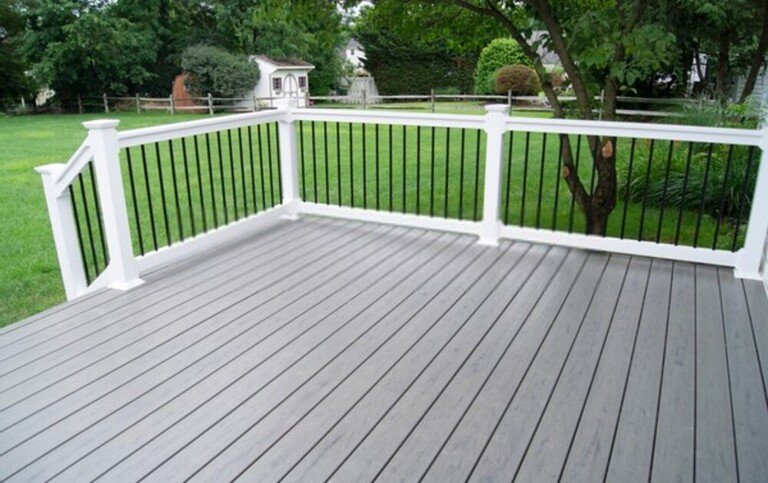 There are two main types of composite deck materials – prominent wood grain texture and smoother texture. Each of them works best on specific deck décor. For example, the smoother material is perfect for contemporary or modern homes.
When choosing composite deck materials, brands are one of the most important elements that you should keep in mind since there are some brands that achieve a better like-read wood appearance than others.
Talking about drawbacks, there's only one – composite deck materials are easily scratched or scuffed by spills.
Craftsman Deck Skirting
When building a craftsman deck skirt, make sure that it complements, not competes with the aesthetics of craftsman design. Besides, it should showcase the builder's craftsmanship.
Stick to the foundational factors of this style, consisting of a preference for stained wood, brick or stone foundation, a natural color palette.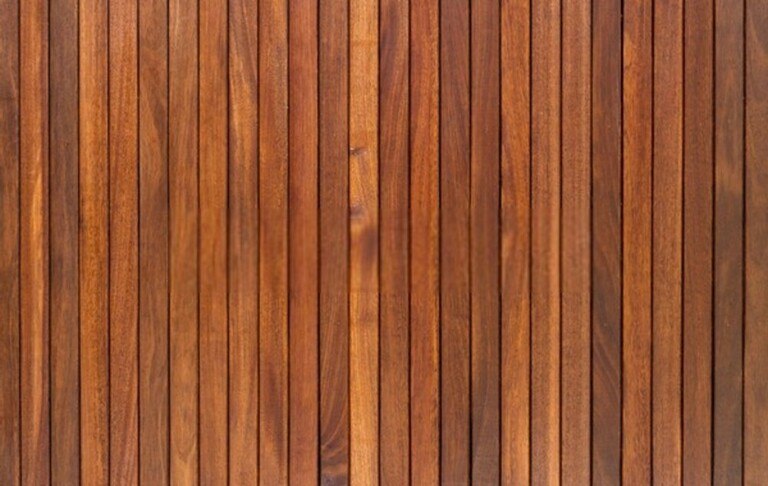 Pay attention to these two elements when considering building a craftsman deck skirt:
Materials – choose the highest-quality option within your budget. For example, wood and stone, stone skirting materials, native hardwoods, or richly stained tropical.
Style – make sure the style of your deck skirting is similar to the style of other outdoor areas, such as the front porch.
Vertical Beams
This type of deck skirt looks elegant on traditional Victorian homes with wood siding. Paint these vertical beams with the same color as your door trim and window.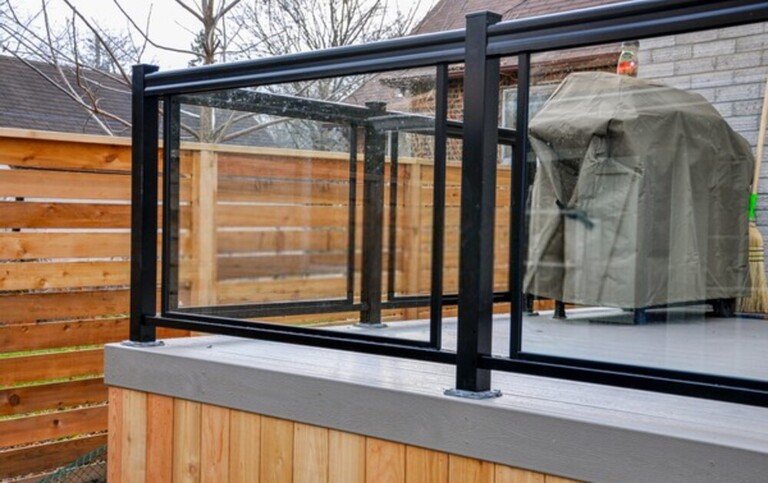 Or, the most universal option is white – it matches perfectly to any home décor.
If you have a floating deck, create a small deck fascia from vertical beams for the best look.
Horizontal Lines
Horizontal deck skirting is a fantastic idea for mid-century modern home exteriors or Asian-inspired backyard landscaping.
Not only do these lines elongate the house's appearance but they also bring a rich contemporary sense.
Horizontal lines are commonly made from composite, wood, or metal. The color options are warm wood stains, such as mahogany and rich walnut to accentuate the good-quality wood beauty.
To make your deck skirt look more interesting, consider:
Assembling panels with painted or engraved mandala, floral, and paisley stencils
Alternating boards with sturdy wooden skirt slats routed with extra horizontal lines
Varying the spacing between skirt boards
Assemble Shiplap
The minimalist wooden planks of shiplap will bring to your deck skirt a farmhouse vibe.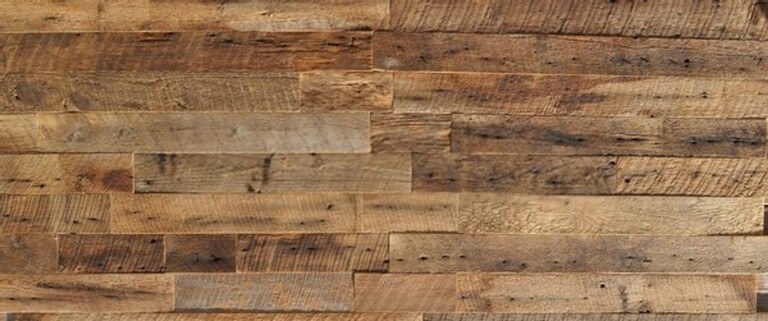 Make sure to choose the right color so that your deck skirt doesn't look like a mistake. For composite decks, opt for an intentional contrast or the same boards.
For wood decks, make sure the color of the shiplap is the same as the deck railings', boards', and stairs' to create a seamless appearance.
Another thing to consider is ventilation. Since the gaps between shiplap boards aren't wide enough for natural airflow, you should set up vents to prevent humidity.
Turn Your Two-Story Level Deck Into A Room
It's not a bad idea to create an extra room from your two-story level deck for whether relaxation, entertainment, or storage.
Add some equipment and devices to make this room more like a living space, such as fan, lights, and a high-quality drainage system underneath it to prevent snowmelt, spills, and rain from dripping through the deck boards.
Conclusion
Above are our 8 ideas to put around a deck instead of lattice. Have you picked out your most favorite one? Do you have any other ideas to share with our readers? Please let us know in the comment section down below. Thanks for reading!