Most lawn owners have a tendency to spend excessively at the local garden stores but end up piling a lot of lawn ornaments in the garage because they don't match their garden style.
To avoid that and to get most of your purchasing, here are a few factors, tips, and tricks to use lawn ornaments effectively.
Know The Style Of Your Garden
This is the premise to help you avoid over-spending on unsuitable lawn ornaments as well as to quickly determine which ones meet your needs.
Some lawn owners choose a combination of styles for their garden, which gives you extra chances to play around style-wise.
For a lawn that hasn't been decorated yet, it is important to figure out your go-to style, then find the right ornaments. For example, if you want to create a modern look, choose large patio globe lighting to add a delicate mood.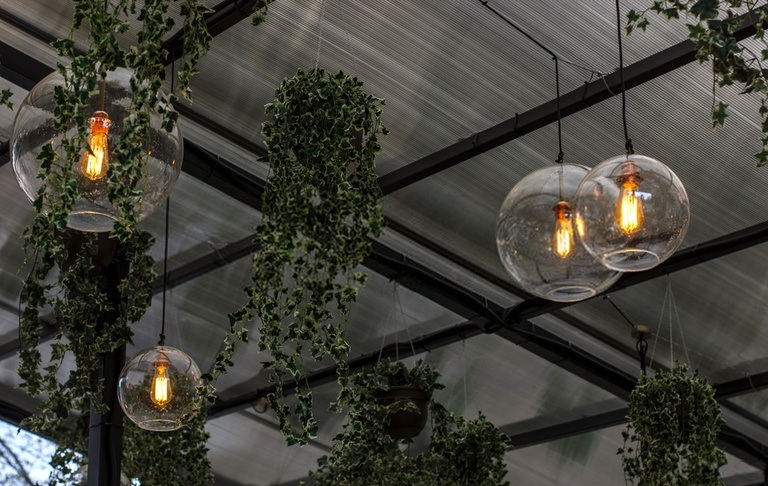 For an old-fashioned look, choose antique hand rakes or statues – which are commonly found at garden stores.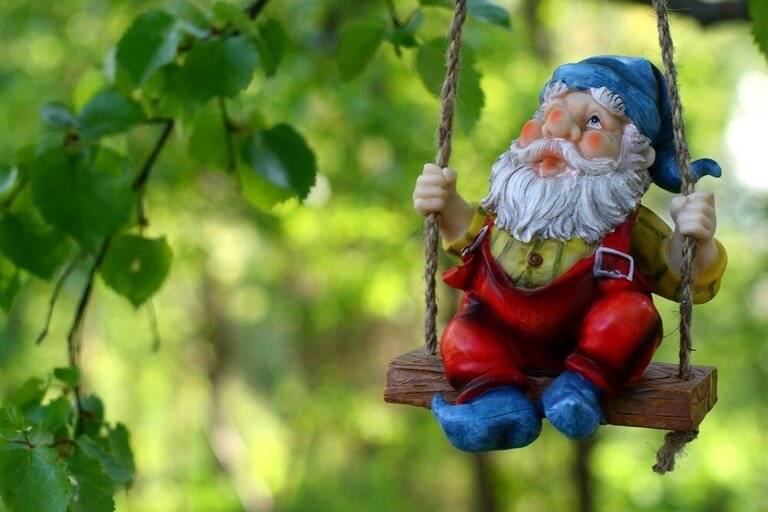 Find The Right Place For Lawn Ornaments
The second most important factor to consider is to find the right place for lawn ornaments or which parts of your lawn that you'd like to decorate.
A placement can ruin the balance and flow of your lawn or add value to it.
For example, add small wind chimes, lamps, or a bench at a shady spot in your lawn where the grass is hardly grown healthily due to the lack of sunlight. Or, if you'd like to highlight flower beds, choose a butterfly feeder, a water fountain, or any similar focal point.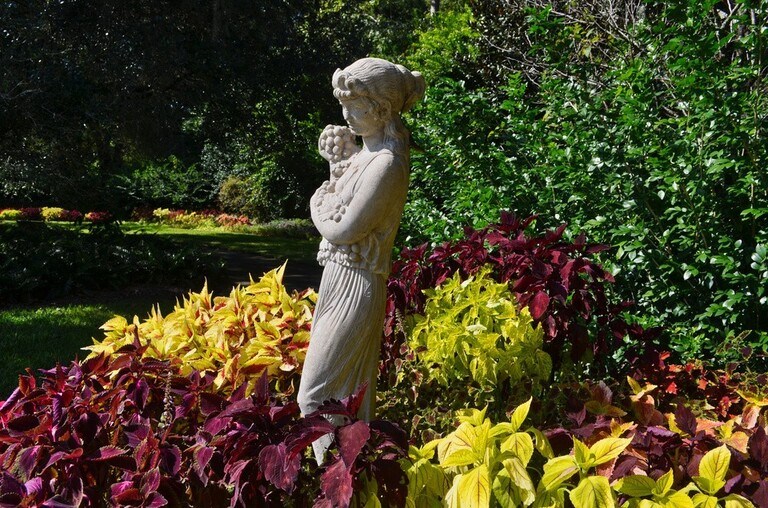 In a nutshell, you should find the right ways to showcase the ornament, not to obstruct it.
Besides, you should determine the space area available for these ornaments to find the right size.
Pay Attention To Proportion
Large sculptures are overpowering a small-sized lawn while small sculptures look out of the place in a large-sized lawn.
To avoid choosing too big or too small lawn ornaments, it is important to consider the perspective and the space area you are working with.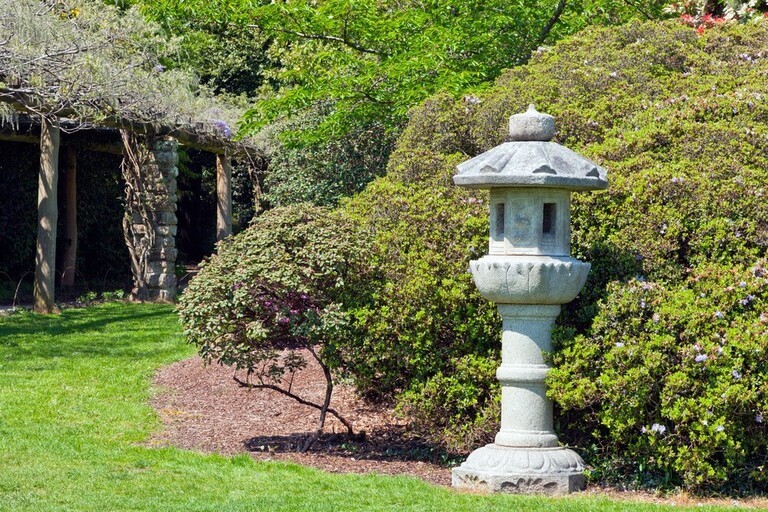 For example, oversized baubles or spheres are perfect for a stately lawn, and the best place for them is in the center of the space – which also makes them a nice focal point.
On the contrary, if you're decorating a limited lawn area, avoid choosing too many ornaments or marble statues. Instead, go for a few small-sized statues and place them along the lawn border.
Small lawn ornaments will also make viewers surprised when they're walking through the lawn and accidentally discover them among plants and flowers.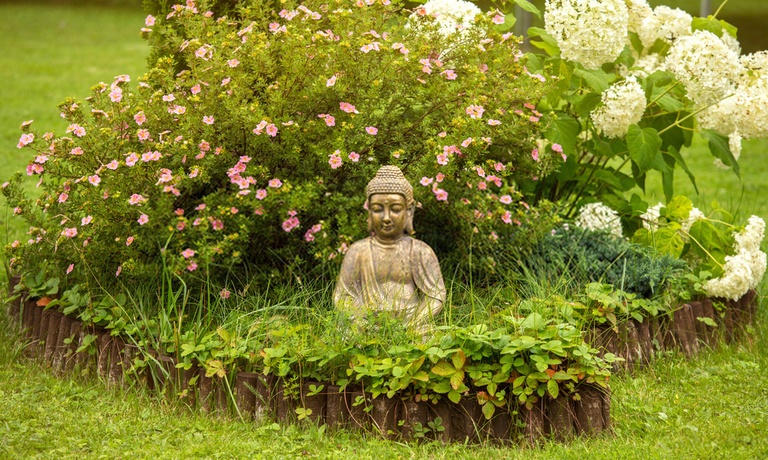 Protect Your Lawn Ornaments From Thieves
Here are some effective ways to protect your beautiful and precious lawn ornaments from potential thieves:
Attach them onto the ground by using quick-dry concrete
Install a security camera around expensive ornaments or add a GPS tracking device into them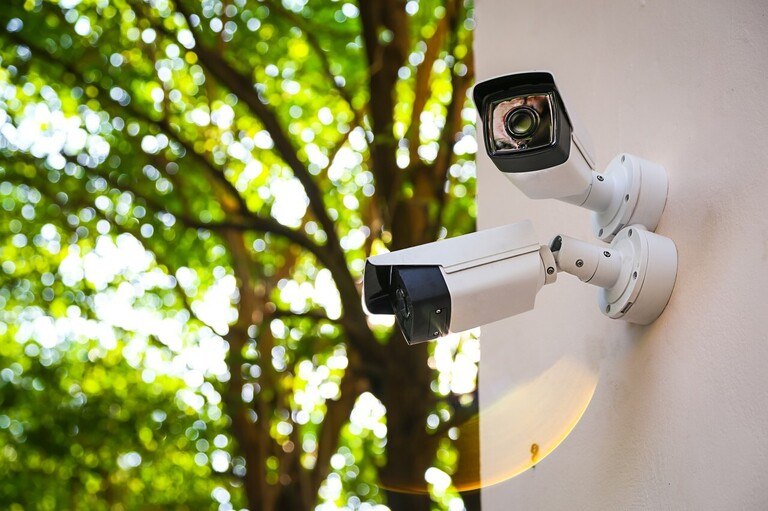 Anchor the ornament base securely into the ground
Choose heavyweight lawn ornaments
Choose Mowing-Friendly Placement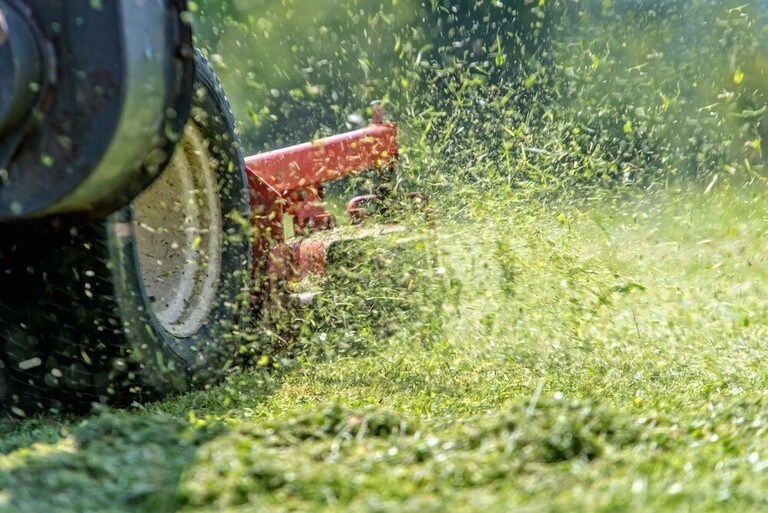 As you still have to mow the lawn periodically, make sure that all the ornaments are attached/anchored/glued in mowing-friendly spots.
You don't want any stone dwarfs being damaged by your lawnmower or a little wheelbarrow, right?
There are two recommended placements for lawn ornaments:
Along the edge of the lawn
Group them in a specific area where there's no grass, but just mulch and soil. By this way, you just need to edge that area when mowing the lawn.
Make Sure The Lawn Ornaments Are Durable
Since most lawn ornaments are placed outdoors, pay attention to their materials.
Ask yourself:
Is your lawn located in a highly-polluted area?
What is the humidity level in your area?
How cold is it during the winter months?
Does it usually rain on your lawn?
Will your lawn ornaments be subjected to salt air?
Will they be exposed to sunlight?
Aside from weather tolerance ability, they should be strong and sturdy to withstand foot traffic or lawnmower, fade-resistant, and low-maintenance.
There are a wide range of options when it comes to lawn ornament materials, but here are the most recommended ones: outdoor-treatment wood, rust-resistant metal, ceramic, cast stone, concrete, and natural stone.
Conclusion
Just by adding a few appropriate lawn ornaments, you can make the landscaping more beautiful, outstanding, and even functional. Hopefully, the article helped you learn more about how to use lawn ornaments effectively. Thanks for reading!