Gardening is one of the most popular hobbies of seniors to do around the house. It is a chill, relaxing, and joyful physical activity, whether outdoor or indoor, that helps flexibility, mobility, reduce stress, and improve strength.
Following these top safe gardening tips for seniors will help these moments be more enjoyable. Read on!
Choose The Right Types Of Gardens For Seniors
It might be more difficult for a senior gardener to kneel down for planting, weeding, or digging.
These gardening activities might cause joint pain and injuries around their back, neck, shoulders, and knees, especially during a long course of gardening. Not to that, it's hard to get up and stand.
From that point, raised bed gardening and container gardening are two types of gardens that we highly recommended for seniors.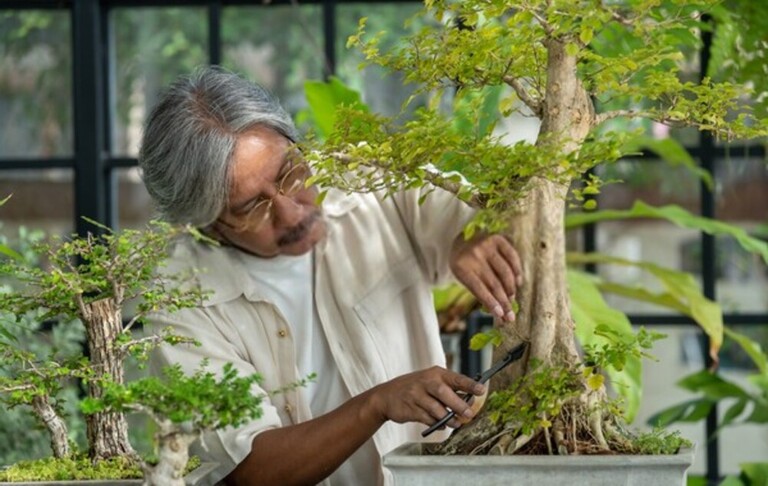 What are the differences?
The main difference between them is just the size.
While containers are suitable for small gardens or apartments, raised beds are larger, meaning that they will require more space, soil, and cost. In turn, you'll get an extra area for growing more plants.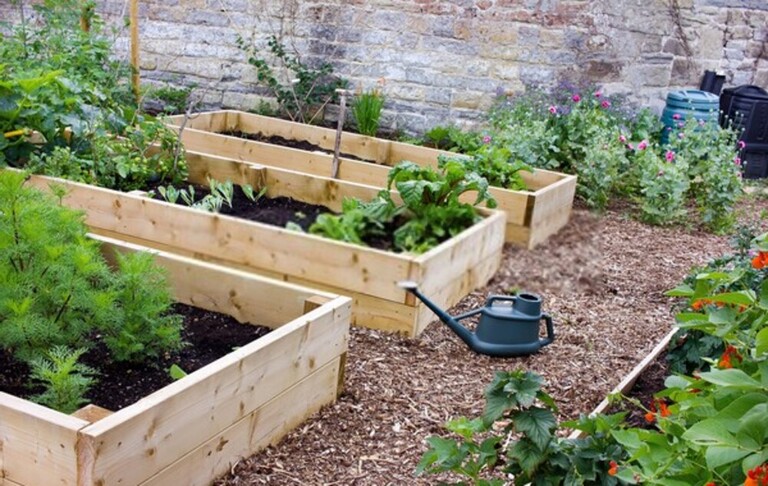 You can choose either of them or mix between them for a garden that best suits your budget, the plants that you want to grow, and your space.
The best thing about these types of gardens is you can freely create one on your own at any budget range, starting from anything that can be made as a plant container, such as:
Huge outdoor garbage cans
Big plastic soda bottles
Large cans
Old paint cans
Toy trucks
Wash Tubs
Stacked tires
Concrete blocks
Colanders/pots
Dresser drawers
Rain boots
Tool boxes
Things to consider when trying these gardening types
If you intend to create either a raised bed garden or a container garden, always remember to choose those beds/containers that are large and heavy enough so that you won't stumble over them.
Install a self-watering system for indoor gardens and an automated drip irrigation system for outdoor ones, which helps reduce labor gardening tasks.
DIY or buy an irritation kit depending on your preference and budget.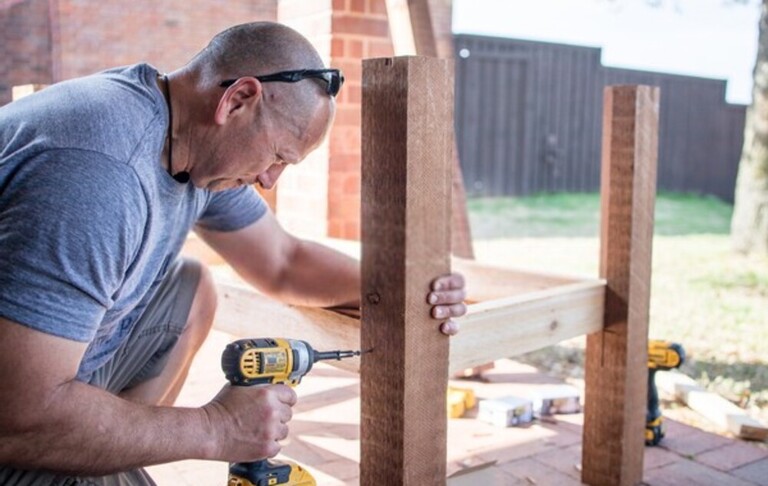 In addition, consider where to put these raised beds or containers so that your plants can thrive happily while you don't have to take care of them too much.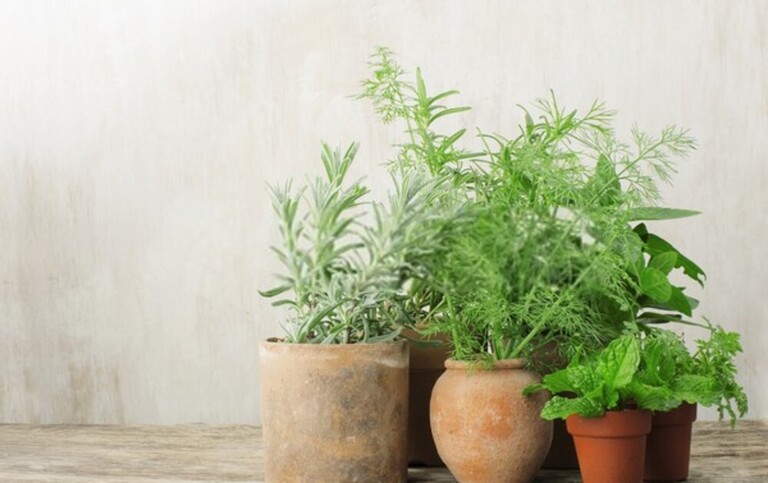 Ensure to drill some holes at the bottom of each raised beds/containers for drainage
If you intend to move these containers around your garden, choose lightweight ones or place them on plater caddies.
Pick The Right Gardening Tools For Seniors
In the arsenal of any senior gardeners, there must be these gardening tools:
A gardening apron with some pockets to store your small gardening tools, such as seeds, hand shovels, spades, and gloves.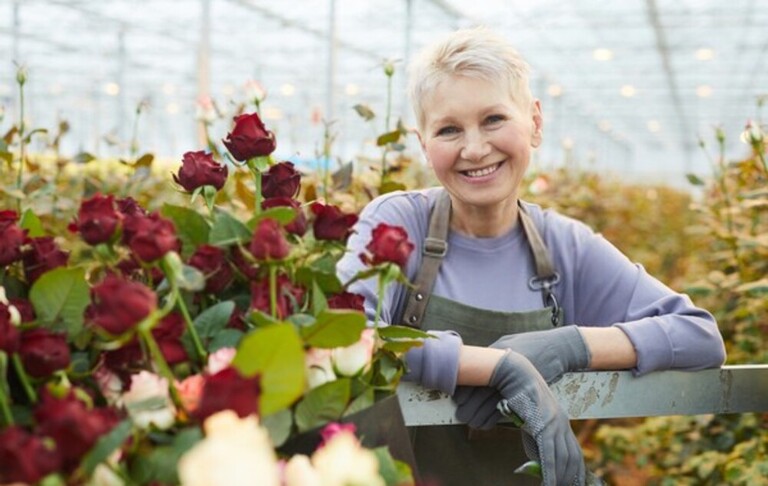 Garden pads or kneeler bench if you still decide to grow plants on earth ground. These tools help you kneel down/get up more easily with less pain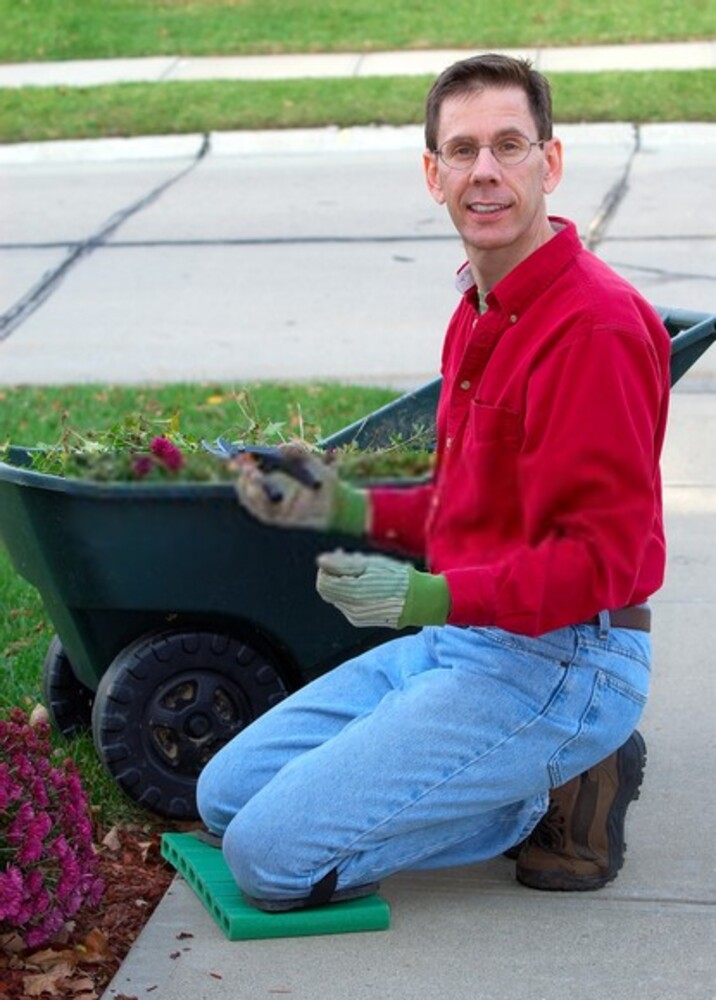 Safer weeding for seniors
Lightweight coiled hose for easy grabbing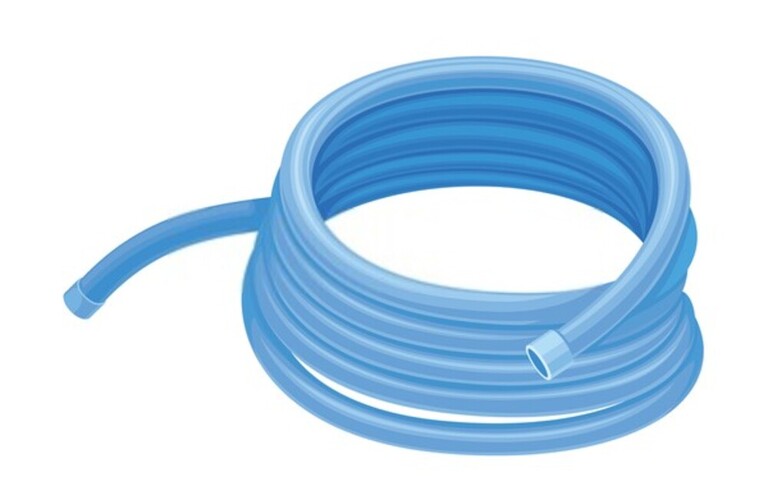 Besides, only choose those gardening tools with a grippy and sturdy handle.
Invest In A Good Gardening Trolley
When you're getting older and older, it's necessary to accept the fact that your joints won't be as strong as when you are younger. They are easily fatigued and injured, which also means you barely can lift or carry heavy items.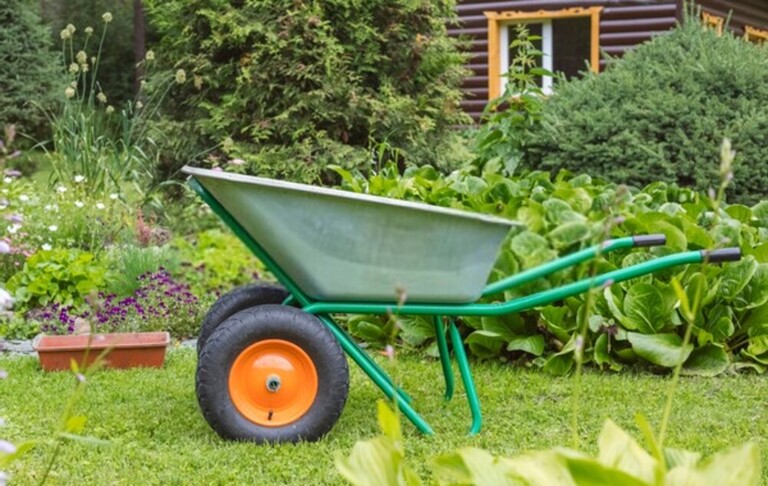 It's time to invest in a high-quality gardening trolley as your workhorse assistant.
There is a wide range of designs of gardening trolleys available on the market. You should pick the one that is comfortable to handle, push, and orientate. Besides, pay attention to coordination and balance.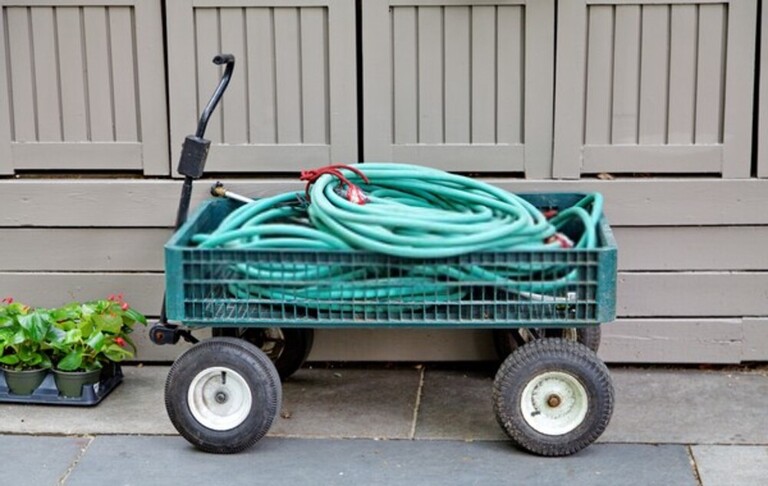 Some common issues to consider to avoid:
The trolley isn't tall enough for some seniors to lower themselves down
It can't keep balance, which is risky for the user to fall onto the ground when they get up/down on a pathway or cement patio
Stretching Properly
This is required of every gardener, not just the elderly.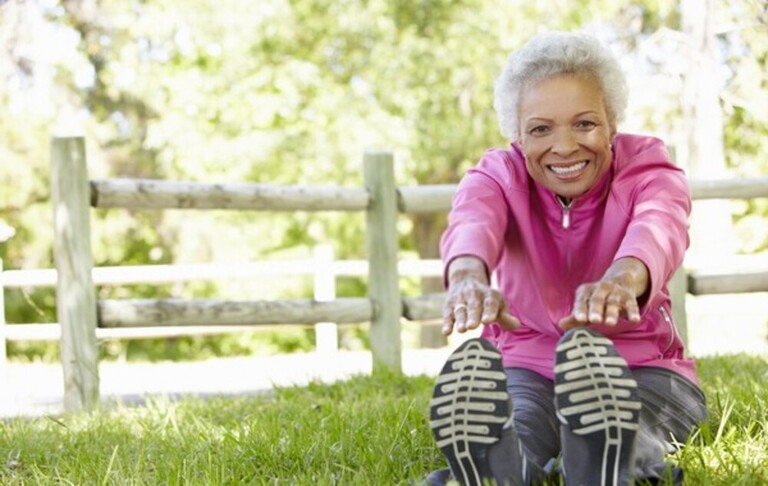 Stretching is important to make your muscles relax and flexible. You should stretch or take some light exercises before, during, and after gardening, which significantly reduces joint pain, muscle fatigue, and injuries.
Get The Right Gardening Plan
While a course of gardening can last up to 2 hours, we highly recommend seniors to work in their garden for around 20 to 30 minutes at a time. Depend on your physical health status and doctor advice to choose between one and four times of gardening per day.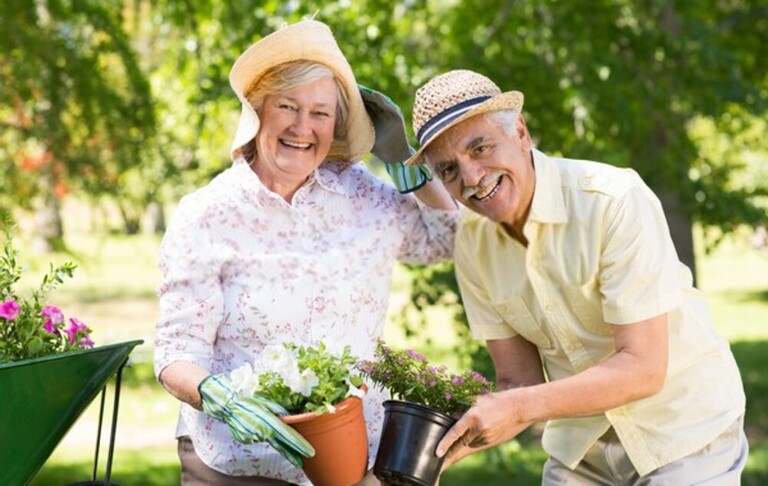 Always know your limit and don't push yourself too much.
Remember to take a break after each gardening time.
Extra Safety Tips For Seniors In Gardening
Gardening activities make you sweat so, don't forget to keep a small water bottle along with you for instant hydration
Make sure to wear the right gardening apparel, such as clothing, footwear, hat, and gloves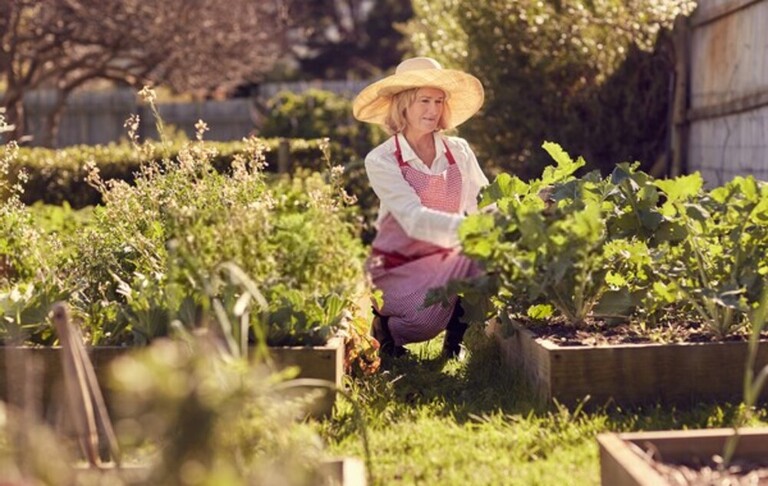 Put on sunscreen, facemask, and bug spray
For too strenuous gardening tasks, ask another member/hire help
Only use manual tools and avoid powered ones
Consider your health issues (such as mobility or problems, Parkinson's, or arthritis) to choose the right gardening tools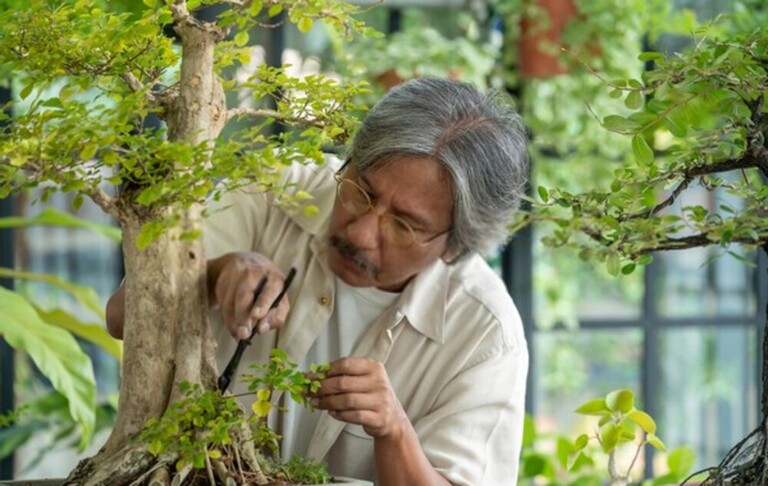 Create a path or walkway that you can easily push a trolley, a wheelchair, a walker, or gardening scooters over.
Always carry your phone along with you for emergency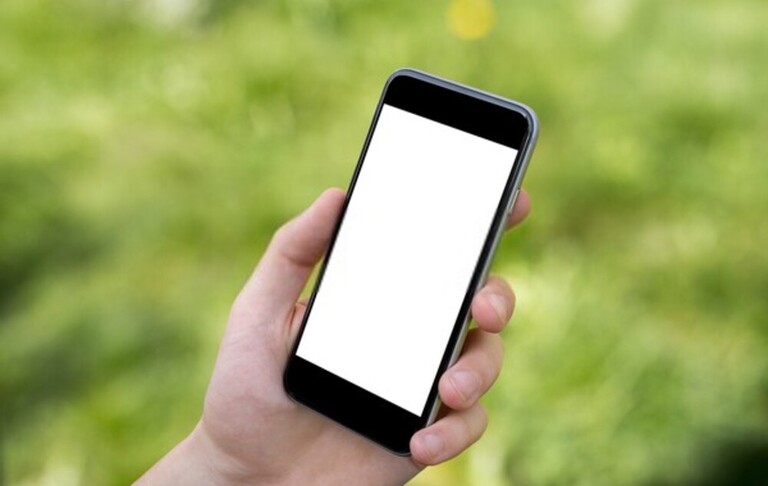 Conclusion
Gardening is a type of physical activity that helps you get closer to nature while exercising your body. It's good to be a hobby in a senior's lifestyle. The only thing you should always keep in mind is to follow top safe gardening tips for seniors.
That's all for this article. Thanks for reading!