To build a lovely garden, whether it is small or big, you don't need to spend a bunch. Take advantage of what's around your spaces, like dried branches, plant pots, gravels, and rocks then create them on your own.
In this article, we're going to give you some simple rock garden ideas that even a beginner, senior, or kid can easily follow. Let's get started!
Spiral Rock Garden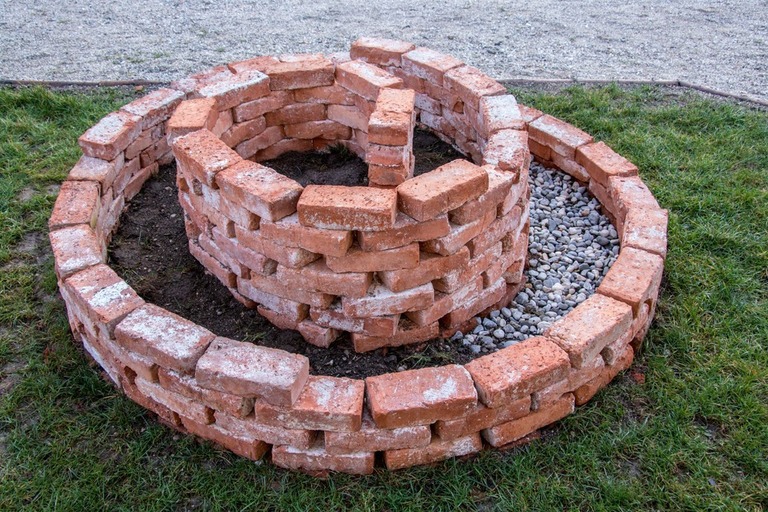 For beginners, an easy-to-build spiral rock garden is suitable and it's also perfect for small spaces. Once placing all the rocks in place, you can add small plant pots or plant veggies/flowers around it to give the garden more colors as well as make it a lovely focal point.
Some gardeners even grow strawberries, which looks very beautiful.
About the rocks, their colors play a huge role in the overall beauty. Pay attention to your house wall color, surrounding flowers, or plants. For example, if your house is light beige colored, choose darker rocks.
To learn more about how to build a spiral rock garden, please watch this tutorial video:
Painted Rocks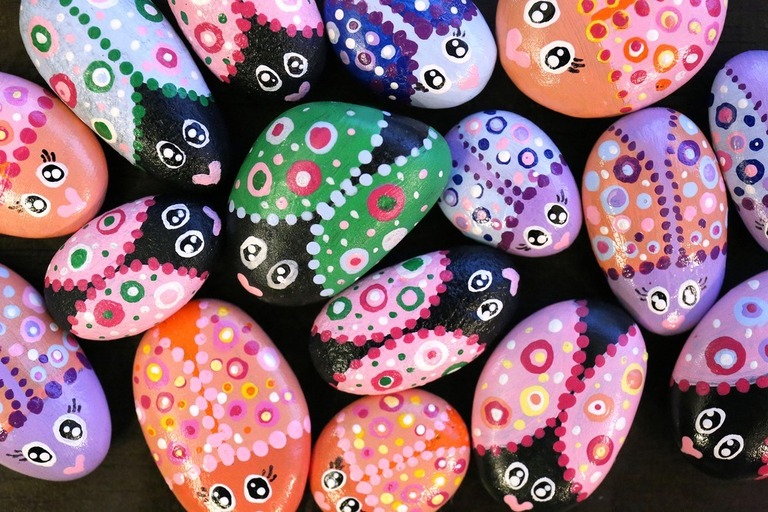 This project is very suitable for kids to build a custom rock garden with you. Most kids love painting and they love rocks, especially with their parents, in our experience.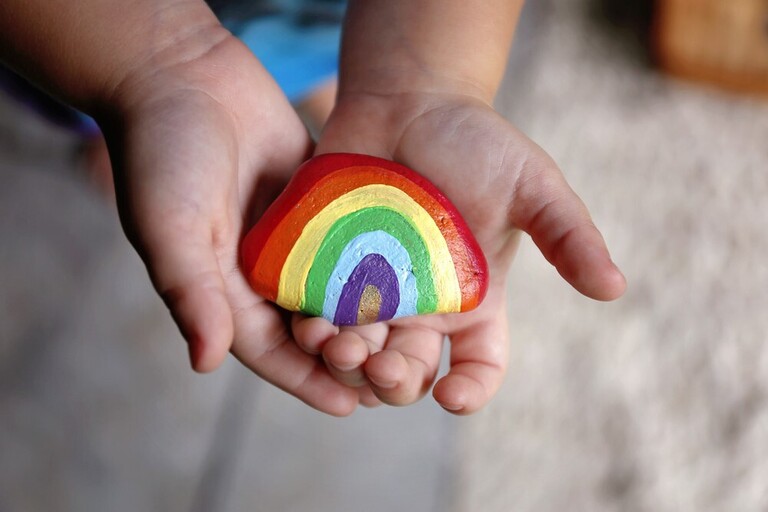 Choose those rocks that have a flat, wide surface and are also easy to hold. Or, you can sand their surface a bit for kids to easily paint on. Remember, these rocks are going to be placed outdoors so please choose the paint that's waterproof and weather-resistant.
Acrylic paint is a good choice. Besides, make sure it's safe for humans' health. Consult this video to learn more about how to paint rocks with acrylic paint:
Cactus Rock Garden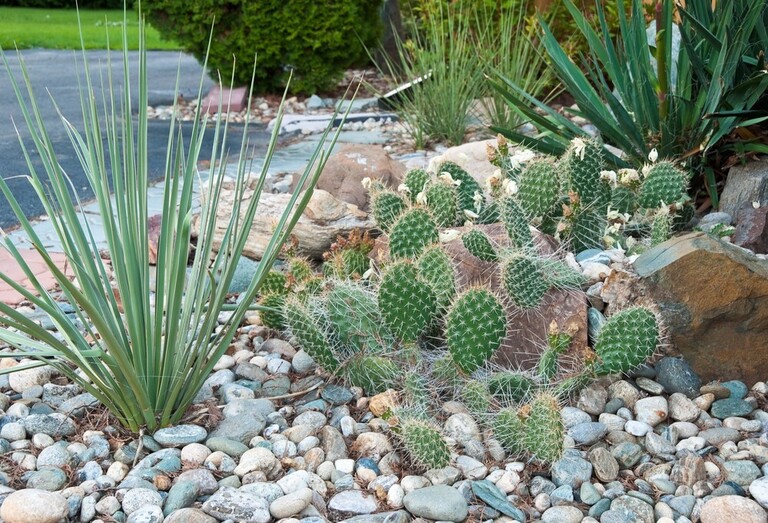 It looks natural to combine rocks and sand with drought-tolerant plants like cactus. If you're a big fan of cacti, this project is for you.
While cactus and succulents are easy to grow with low maintenance and care, they look cute. After growing them whether in pots or directly into the ground, just fill the plain space with rocks. The only thing you should keep in mind is choosing the kinds of rocks.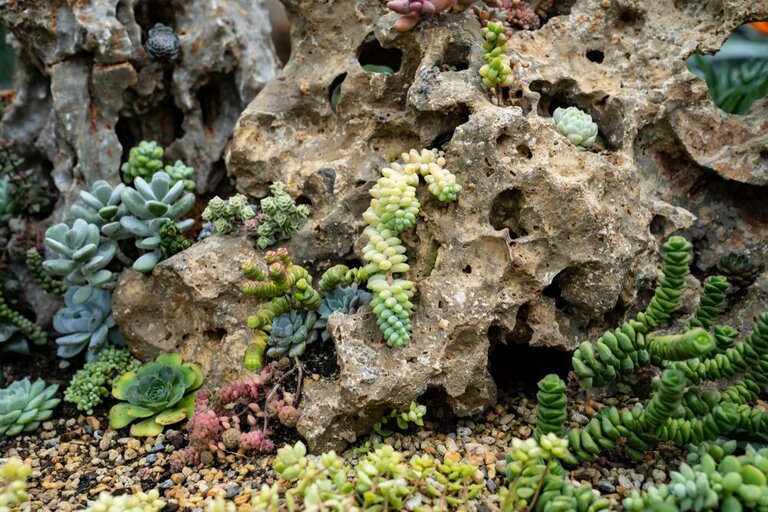 Avoid using non-porous rocks like glass marbles, sand, fish rocks, river rocks, and pea gravel to grow cacti.
However, they're okay for decoration purposes as long as the soil has much air for the plant to breathe. Our suggestions are Turface, shale, and pumice.
Rock Creek Garden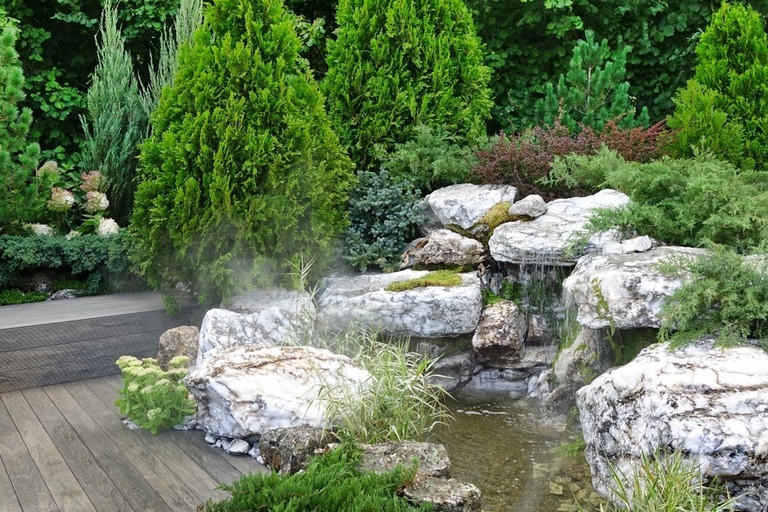 It sounds complicated but in real life, it is very easy to do, especially if your garden already has a water fountain. If not, this tutorial video is worth watching:
Building a creek doesn't take much space in your garden. The two solid things you need to consider for this DIY project are:
The cascading structure for the waterfall
The pool into which the waterfalls
This idea would be great for people who love having a small creek and a rock garden in their yard. Why not combine those two ideas into one?
Stepping Stones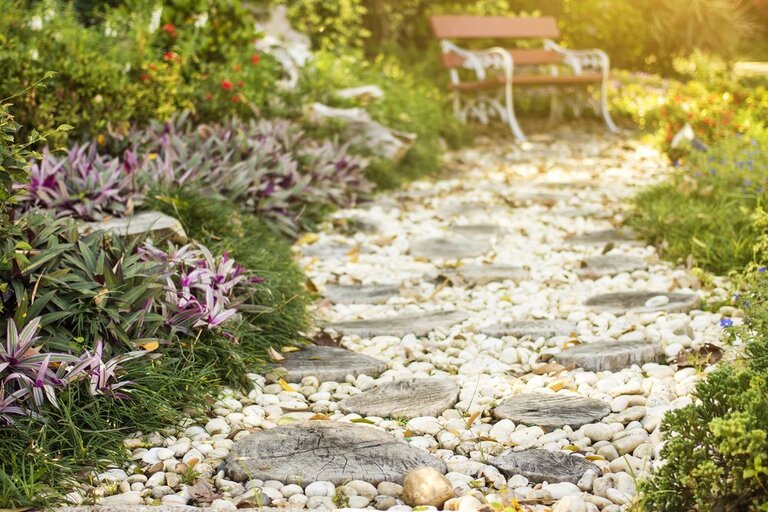 This is a wonderful option to personalize your garden. Stepping stones also make any space, backyard, front yard, and other landscapes look wilder and more natural.
To make them extra special, you can use footprints or handprints.
It's easy to make stepping stones nowadays because there are different kits available on the market. Or, to save more, you can pick up your own supplies.
Some people even combine this project with some flowers for extra colors. Narrow stones are better suited for this option.
A Rockery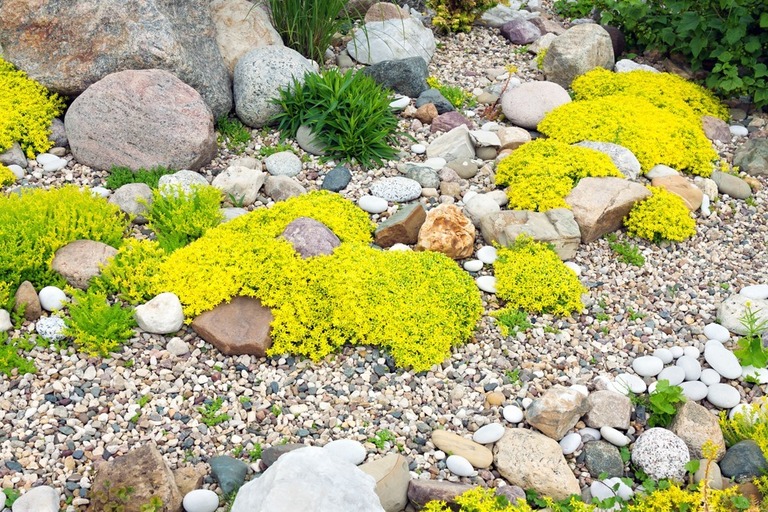 Rockeries can be made of different sizes. It's a simple, easy-to-do project to bring some peaceful ambient to your garden and besides, rockeries are simple to maintain but last for years to come.
Not to say that it is easily adapted to fit in the smallest space and makes a nice focal point in a garden. While rockeries are simply created at any time, the best season is spring because plants are given enough time to grow and thrive before the cold weather comes.
There're lots of ideas for a rockery, the most popular of which are alpine rockeries with chamomiles, Muscari Armeiacum, and Campanula Pusilla Alba.
Pond Landscape Rock Garden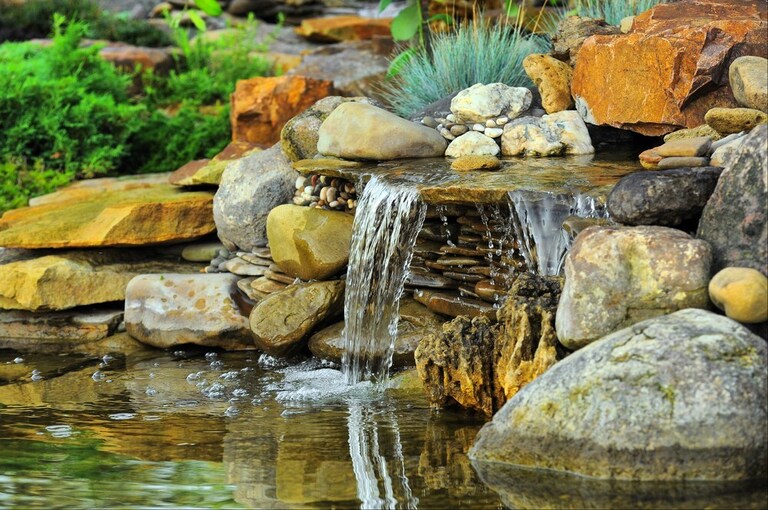 Similar to the rock creek garden, if your backyard has a pond, why not turn it into a simple rock pond landscape garden? Just combine some cacti, green shrubs, boulders, and pebbles, and there you go.
If you're on a tight budget, pea gravel and crushed gravel are two economic options to create landscaping.
Bonus:
Don't add rocks at the bottom of your pond because they make it harder to clean debris. Not to say that if not careful, they might tear the lining
Use proper lifting techniques to protect your back while moving large rocks
Keep pets and kids away from your pond landscape rock garden.
If you have a koi pond and intend to add some potted water plants to it, remember to place rocks on the soil over rhizomes because your fish really love eating them
Utilize a 2x4 board to span the pond while digging a pond, check with a spirit level to make sure all the sides are leveled.
Conclusion
And that's all for this list of simple rock garden ideas. We hope through our article; you'll get more creative yet easy-to-follow ideas to décor your own garden. Good luck and thanks for reading.