Although a flat garden is easy to maintain, it looks boring. As a matter of fact, dips and rises in a landscape help create a more natural sense while drawing your eyes for a dramatic view.
To raise the height of a flat garden, there are lots of ways, and here are the easiest:
Add Boulders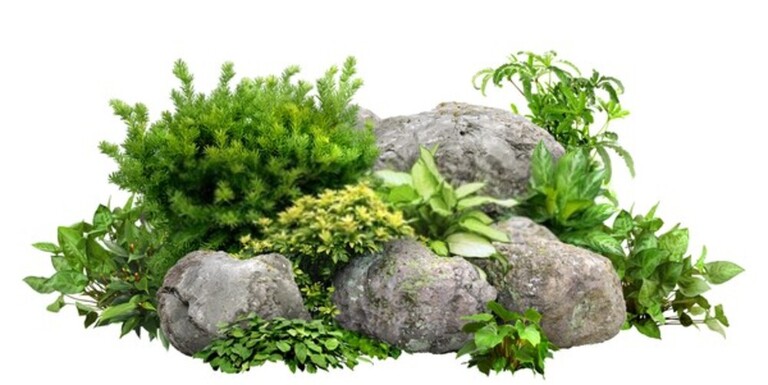 Adding boulders is a good way to not only raise the height of your garden but also add some drama to its overlook.
The key thing here is to make it as most natural as possible by following these rules:
If your flat garden has some desert shrubs and amid cactuses, sprinkle some small rocks amid them
Place large rocks in a form of mountains or miniature hills; remember to burry 1/3 to ½ of the boulders underground to create an ancient sense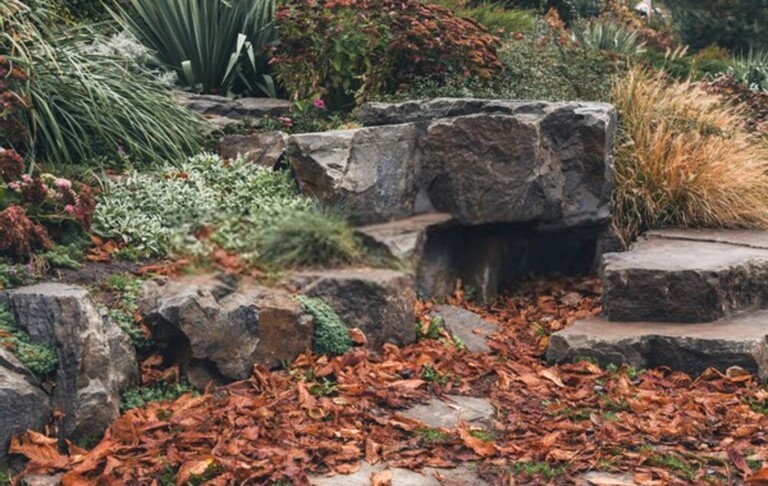 Raised Beds
Since raised beds can be extended as much as you want, it is perfect to elevate the height of a flat garden.
The standard raised bed height is 11-12 inches because of sufficient drainage, no matter which plants you grow there. Meanwhile, the height is depending on your area; it could be 8' to 20'.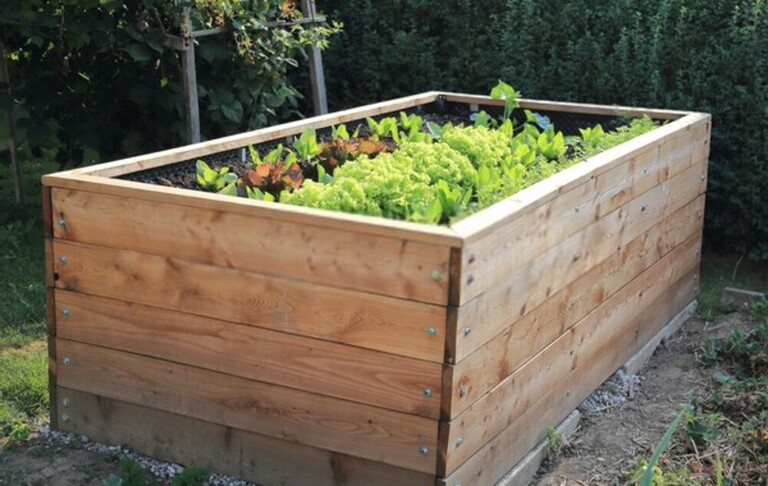 Aside from improving drainage in areas, raised beds to give lots of benefits, such as:
Warmer soil earlier for a longer season
Avoid creating compacted soil because of human feet
Offer extra space for growing
Keep water/moisture better in the soil
Prevent weeds
Add Fruiting, Flowering, And Climbing Vines
With this method, you'll need something for vines to grow on, such as:
Obelisks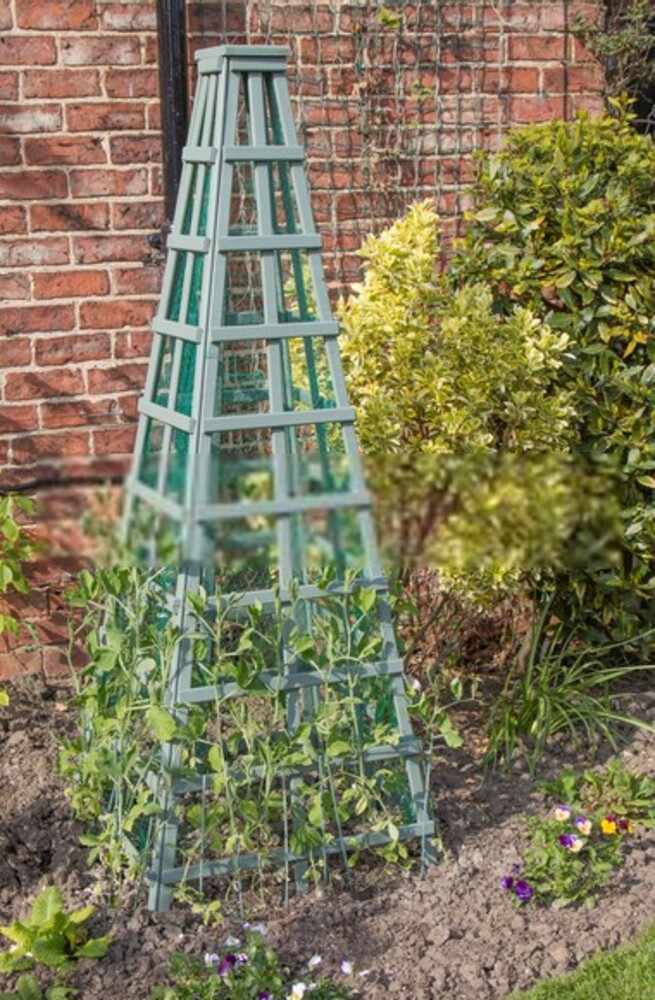 Consider decorating your flat garden with some appropriate natural focal points.
For large areas, a garden windmill is nice.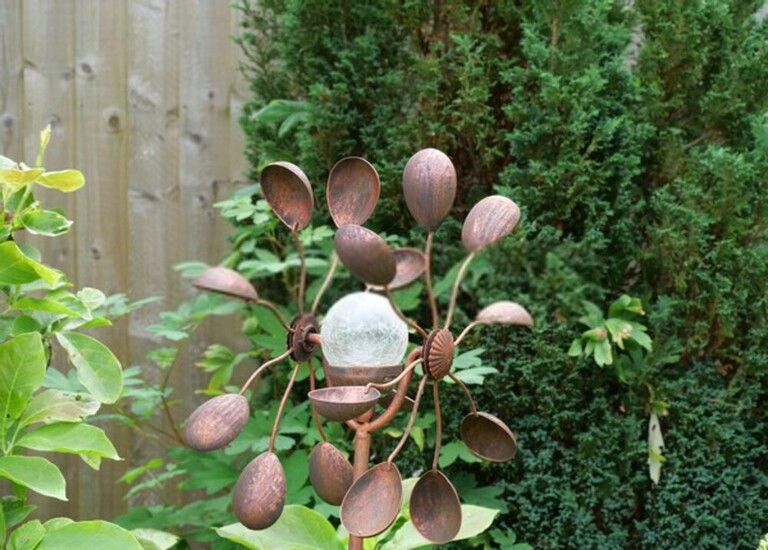 For a smaller one, mount a sundial or a simple bird bath on a pedestal.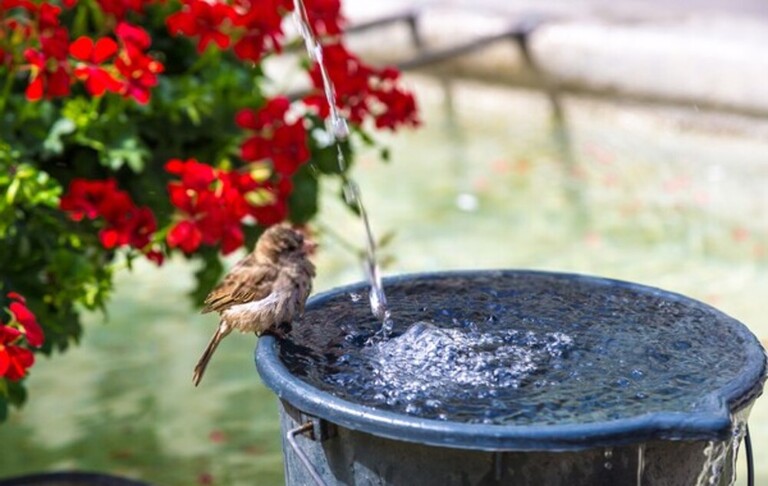 You can add them off in the distance in a corner of your garden, at the top of a mound, or for the center of a raised bed.
Between obelisks, you can add a name for your garden to give a sense of customization and also for aesthetic purposes.
Pergolas
Pergolas come in a variety of shapes to choose from, but in general, they're a sturdy construction for vines to grow on.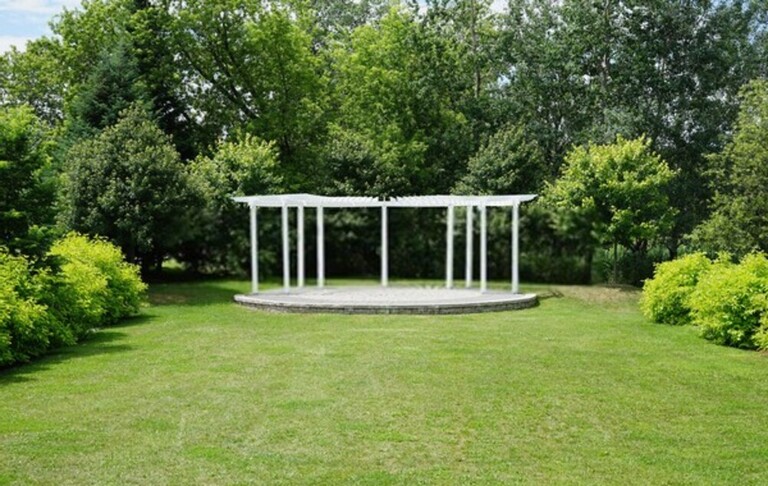 They might look like an extended tunnel or an expanded arbor. Either way, they give your flat garden a focal point as well as a shade destination to increase the amount of time you can spend outside.
Not to say that pergolas increase the value of your house, and they can last up to 12 years depending on which materials they're made of and how you maintain them.
You can buy a pergola or create one on your own at a moderate cost.
Arbors
An arbor is a freestanding, geometric-shaped structure created by vines growing close together over a lightweight framework. The materials are varied - vinyl, metal, or wood, equivalent to different price ranges.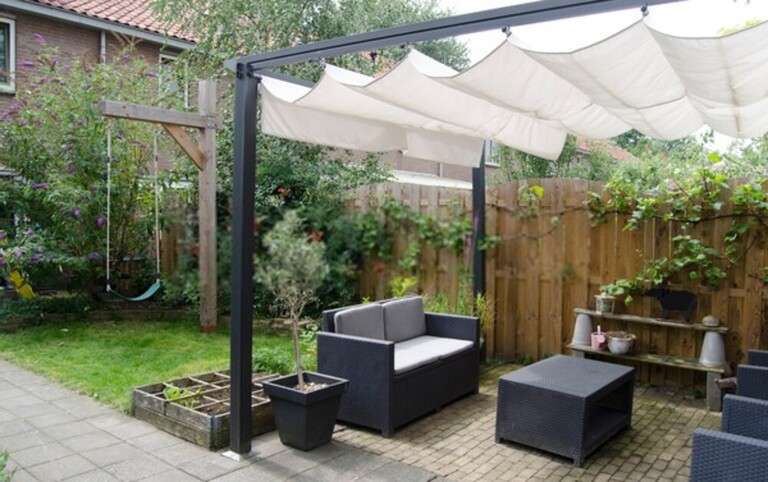 It's usually served as an entrance or a shelter in a garden for the seating area. Some gardeners combine it with other vertical elements such as hedgerows or fences to create different spaces as well as direct traffic.
Arbors can be bought as a kit or a DIY project based on your budget.
Trellises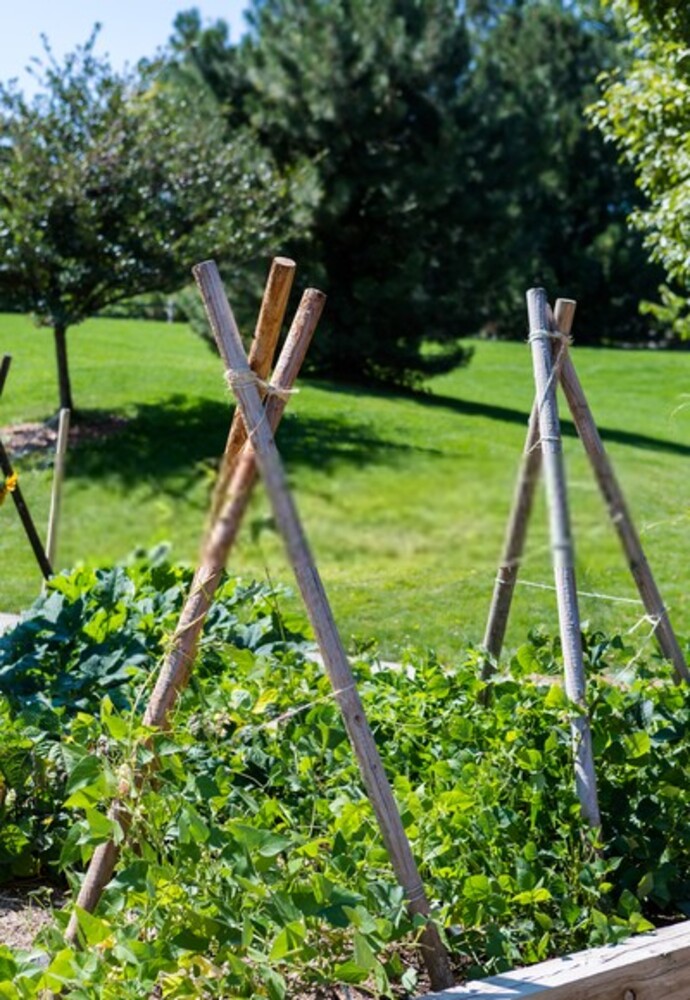 A trellis is a flat and vertical architectural structure usually made from a lattice of intersecting pieces of metal, wood, or bamboo. It is, in some cases, constructed of an open framework of horizontal cross pieces and vertical supports.
Trellises can be leaned against a house or structure, or freestanding.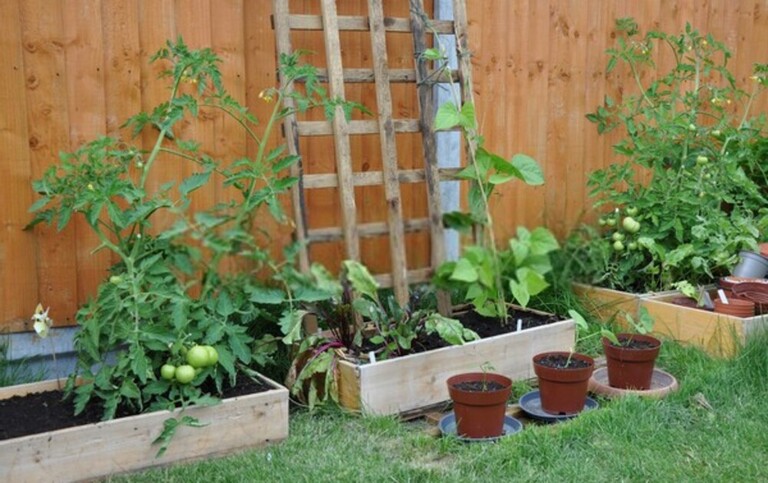 No matter the shape they have, these trellises share one thing in common is training plants like vines, young and small trees, or shrubs to grow up.
When they're filled with leaves and flowers, this will be a perfect privacy shade as well as an accent piece in your garden.
Create Berms Or Mounds
There is a wide range of ways to create berms and mounds to raise the height of your flat garden.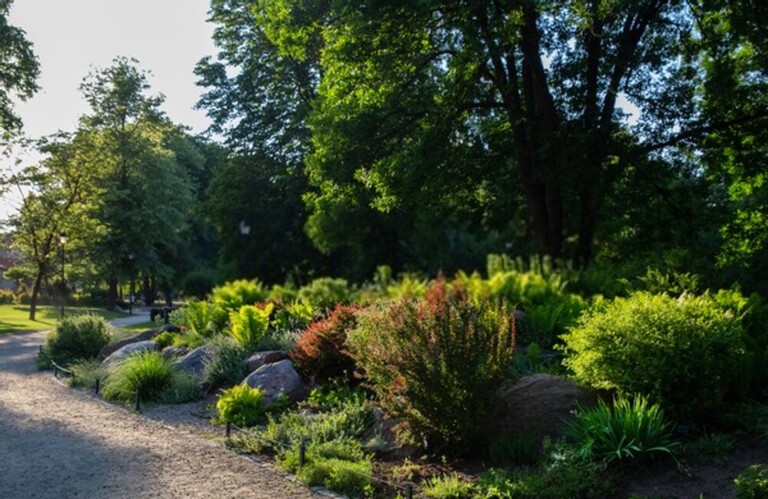 For example, dig some 6"-8" basins and pile the excavated soil in a 1' artful mound or berm. Or, you can create two wrappings along the garden sides, then grow some perennials, large shrubs, or tall trees to increase privacy. This DIY project is perfect for small to medium gardens.
If you have a larger garden, give a pleasing juxtaposition to adjacent flat spaces by creating taller mounds or a series of dales and hills. In low-lying parts, grow ornament grasses and drifts of reeds.
Build A Living Wall
You can easily find different living wall systems in garden centers. They commonly include a sturdy, vertical framework with lots of plating pots and an irrigation system.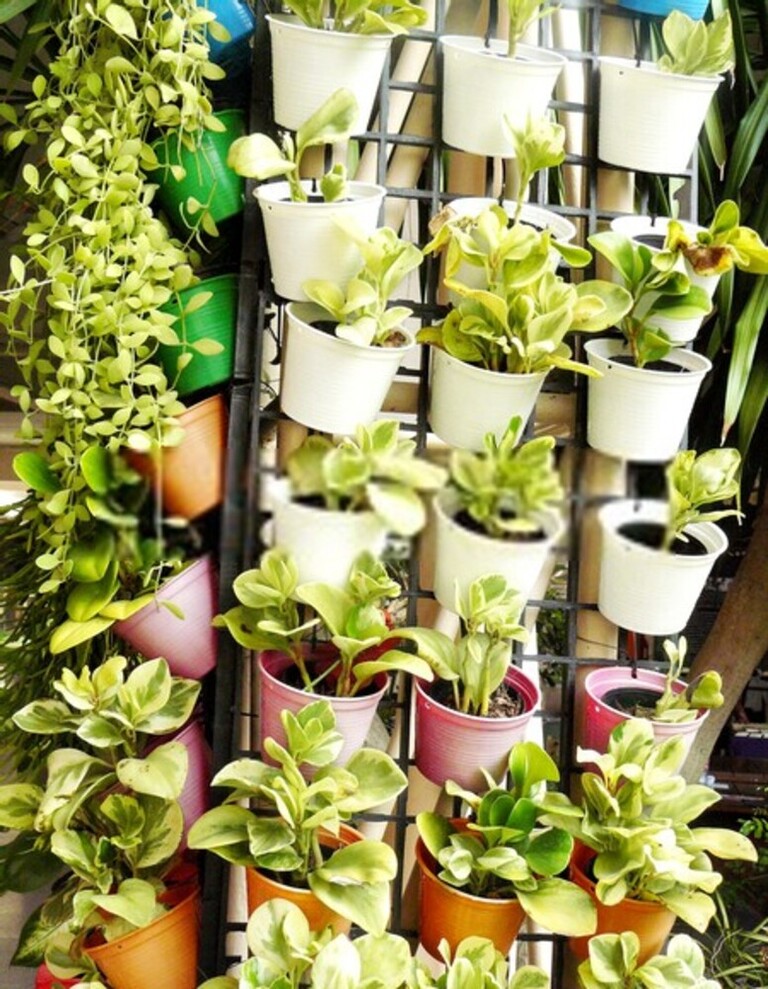 The setup process is quite quick. The most time-consuming thing is probably to choose plants to add to these pots. A hint is you should go for a mix of herbaceous plants rather than a single vine as they will give a more natural look.
Succulents, heucheras, ferns, and sedums are an example.
Talking about the benefits of living walls, we can't say enough.
Aside from aesthetic purposes and raising the height of your garden, they help reduce noise pollution, improve air quality, prevent rainwater from absorbing into your house walls during downpours, and insulate.
Conclusion
That's it!
We hope that the previous ideas helped you get an idea of how to raise the height of your flat garden. If you have any interesting ideas to share with us and other readers, please don't hesitate.
Finally, thanks a lot for reading!