Make your house a home – sounds easy, huh? But it might take you hours, days, or even months of wondering. Once starting to decorate any living space, especially an outdoor space, we all want to give our lifestyle, personality, and taste to it.
In this article today, our experts are going to share with you some great ideas to make your outdoor space feel cozy and more inviting. Read on!
Add An Outdoor Umbrella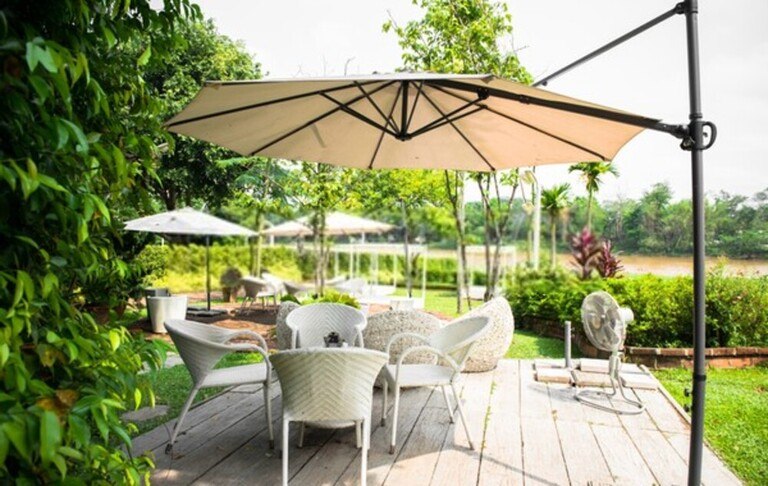 Many homeowners love to add to their outdoor space an umbrella because they not only shield the sun and rain efficiently but also give a sense of coziness to this area.
This is one of the most affordable ways to add shade to an open porch, deck, or patio.
When it comes to outdoor umbrellas, there is a wide range of colors, shapes, and sizes to consider.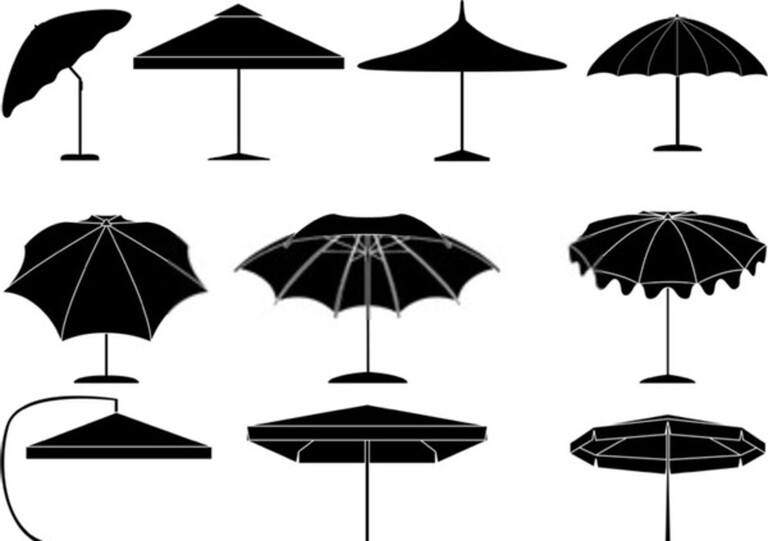 The most common color options are white, beige, and brown because they're easy to décor in different styles.
In terms of the umbrella shape and size, you should consider your outdoor space area, budget, and preference.
Create Mood Lighting
Yellow Light Bulbs
Yellow lighting is an efficient way to add coziness to space.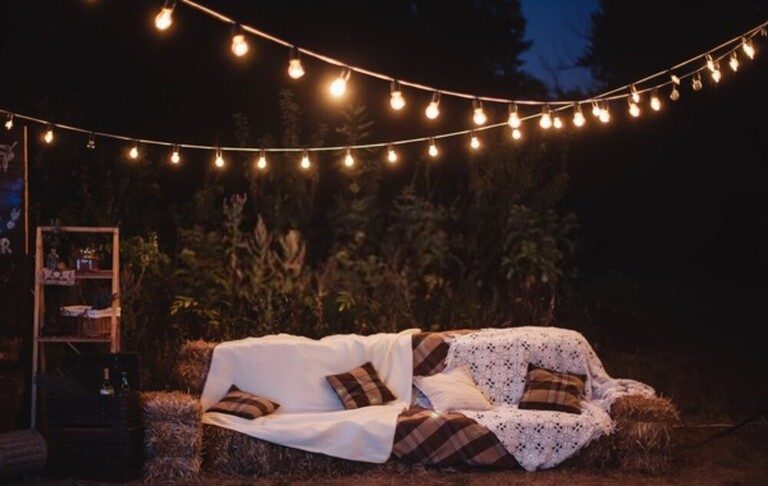 Aside from creating a good mood, if you want to use them as the main lighting, go for 150-300L light bulbs. For decorating, a 50-100L light is just fine. For the swimming pool, the lights should be 200L to 400L of luminous flux.
Lights for outdoor use should be weather-resistant and waterproof. If you intend to use them during the winter, make sure that they can hold up well against frost-bite weather.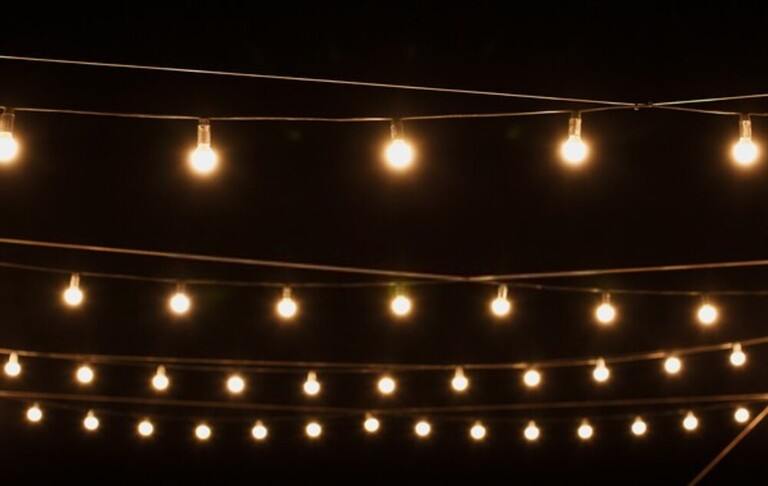 The way of hanging lights is another thing you should notice to maximize the mood-creating effects. Depending on the shape and area of your outdoor space, there are various ways to string lights:
Hang them on an outdoor umbrella
String from a tree to your deck space
String in your backyard trees
Hang them back and forth along with a pergola's interior
Run them along a deck railing
Hang from poles on the corners of a deck
String along fences
Candles
Another way of mood lighting in your outdoor space is using candles, especially scented candles made of natural ingredients.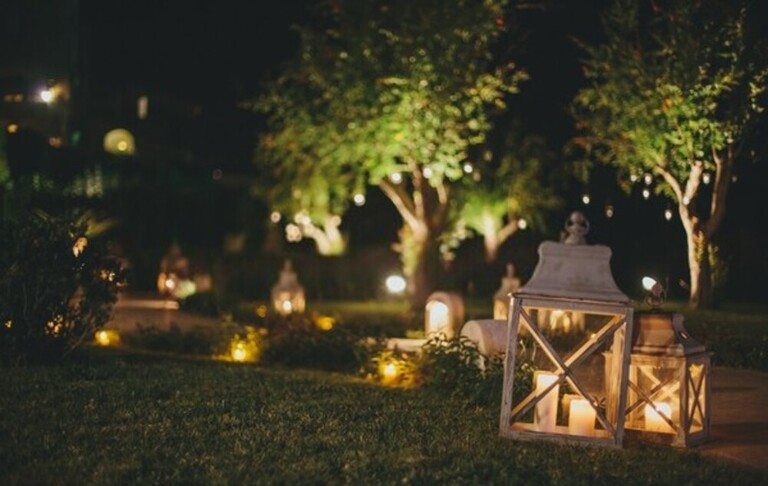 They give you a relaxing night outside in both lighting and fragrance.
It's easy to get some scented candles online or any nearby grocery store, bathing shop, and supermarket. The price ranges are vast, too.
Some outdoor candles even have anti-bug properties that can keep night insects and bugs at bay for hours.
A Fire Pit
Nothing can create a wonderful camping atmosphere as a fire pit in your backyard.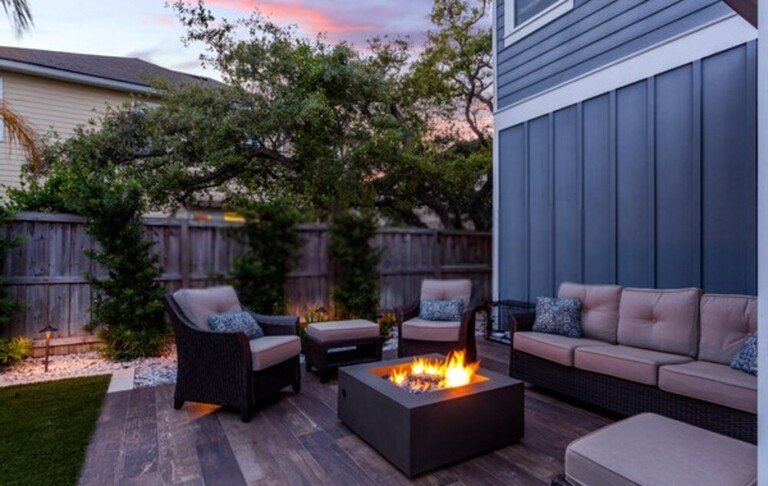 It brings some warmth during cool seasons while allowing you to cook some simple meals, such as toasted burritos, veggie or meat melts and kabobs, ham and cheese pull-apart loaf, French toast, popcorn, and melted marshmallow.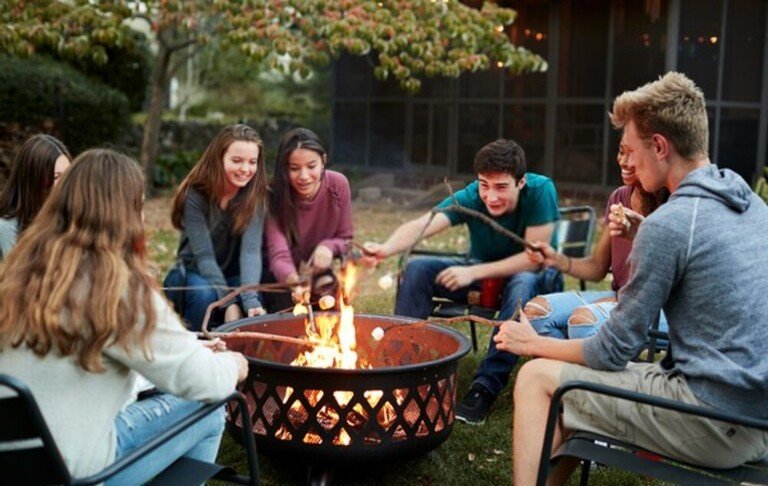 A fire pit built in the yard will make it an inviting area for your family or friends to gather and join different activities, such as chatting, singing, and playing games.
While you can hire professionals to build a fire pit for you, it's not difficult to DIY one for money-saving purposes.
Create A Comfortable Place To Sit Or Lounge
Aside from adding good lighting sources, it's essential to provide your outdoor space with a comfortable place to sit down or lounge around.

For example, a set of tables and chairs, sofas, or benches. They should be made for outdoor use and lightweight enough for easy maneuvering when in need. Pay attention to their materials and weight.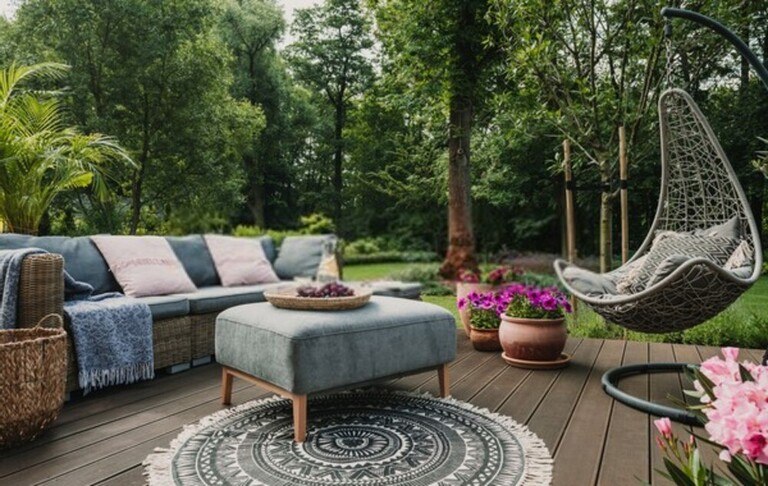 If you intend to go for a set of tables and chairs, add some soft cushions for extra comfort.
For those who prefer something to be versatile, a set of sectional seating groups with cushions is worth considering.
Besides, some thick soft blankets play a good role in adding coziness to your outdoor space and warmth to the user, especially at night.
Add Plants And Flowers
Put around your outdoor space some plants and flower pots, containers, or hanging planters. Building a small garden isn't a bad idea.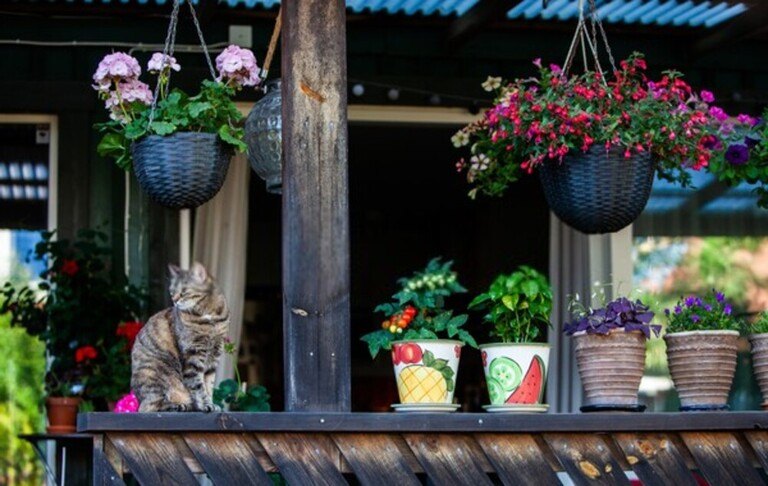 While potted plants and flowers are easy to re-arrange for various layouts, a small garden gives a more natural look. Sometimes, they are an interesting conversation starter for you and your guests.
Not to say that they help purify the air around the house, release stress, and gardening is an efficient relaxing outdoor activity.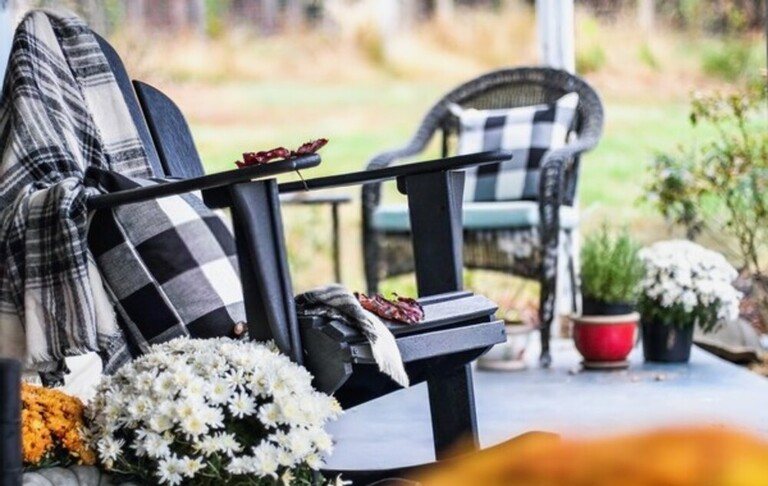 Here are some easy-to-grow plants and flowers for beginners:
Bromeliads
Ferns
Ficus
Ponytails
Dwarf date palm
Begonias
Coleus
Autumn joy sedum
Lantana
An Outdoor Rug
Unlike some people might think, an outdoor rug isn't complicated to maintain. It's because they are commonly waterproof and you can remove dirt or debris from them easily by patting or shaking them.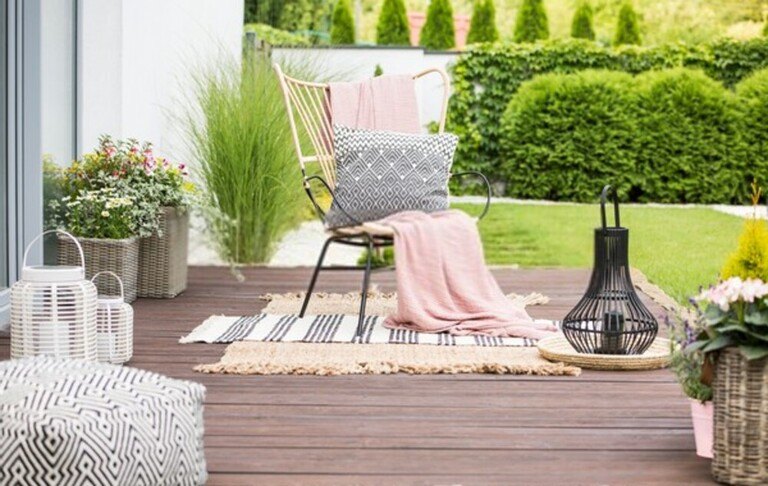 When it comes to choosing an outdoor rug for space, pay attention to materials, weatherproof properties, ease of cleaning, patterns, and size.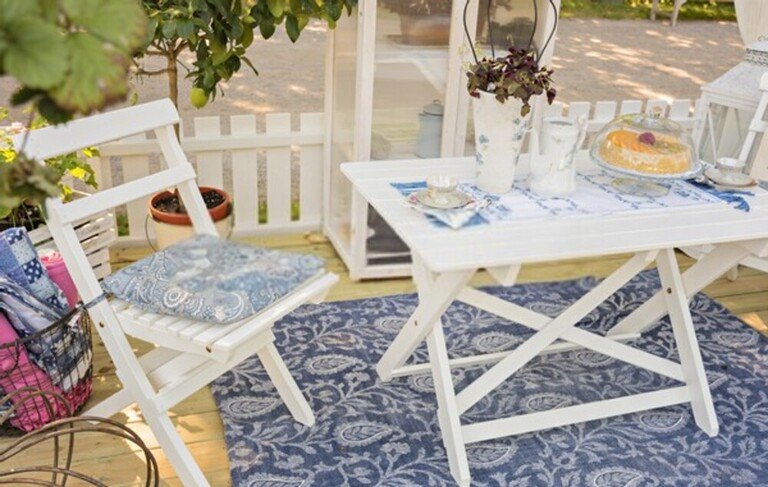 The coziness look is only created once the rug's color and pattern match with the overall décor.
If your porch, patio, or deck is in an open, windy place, secure the outdoor rug with tapes or nails. Make sure that it is lightweight enough to move indoors during winter months or lift up for patting and removing dirt.
If you have kids or pets, choose appropriate materials that are friendly for them to crawl around or walk on.
Conclusion
With our five ideas, we hope that you have helped with some good ways to make your outdoor space feel cozy and more inviting. If you've got any interesting ideas, please share with us.
We also love to hear from you – which of our ideas listed above is your most favorite? Have you tried any of them yet?