Your fences already look great now, but they would be the best if added with some ornaments, plants, or flowers. Below are some landscaping along with fence ideas; they are all easy to follow and will not take much of your free time. Take a look!
A Rock Garden
It's easy to build a rock garden along the house fence by yourself. The materials are mostly budget-friendly, easy to find, and low-maintenance.
You don't have to mow, feed, prune, or water them every day.
It'll look even more interesting after being weathered. A trickery to make your rock garden along the fence more natural is to bury ½ to 2/3 of the rocks underground and arrange them in an appropriate color hue.
Besides, growing some plants and flowers on rocks is a good idea.
Consider your local wildflowers and greenery to add to your garden, which makes it livelier while you don't have to care for them too much.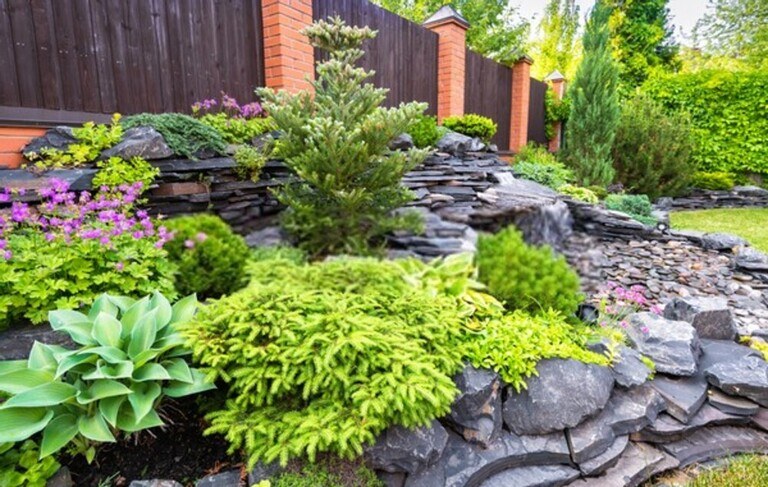 Depending on the height of your fence to adjust how high of your rock garden.
Some homeowners build a safari along their fence combined with raised beds, which looks fantastic.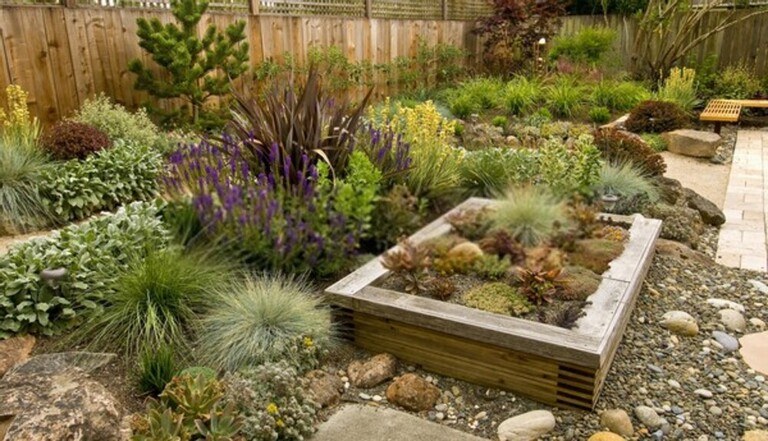 Combine A Wood Fence With Planting Trees
If you have a huge love for natural beauty, we think this simple European modern landscaping design is a great idea for you.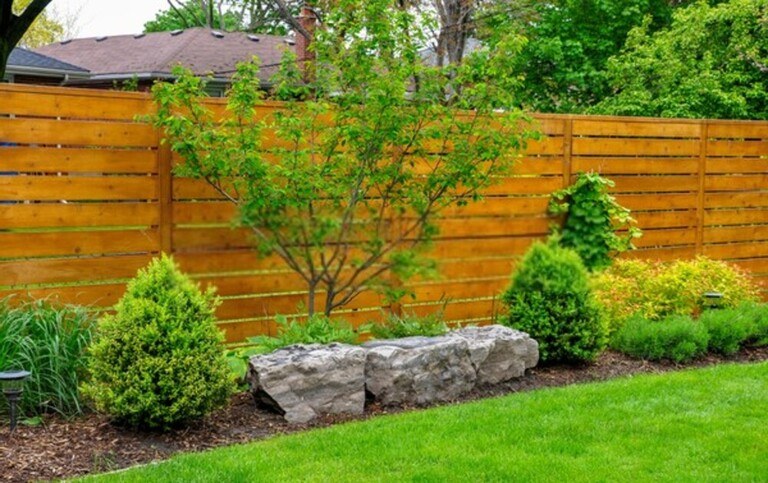 The fence is made entirely of wooden bars while at the bottom, trees are planted evenly apart.
What we appreciate the most is the junction between the fence and the ground, it is added with round-shaped bushes in different sizes, making it look smoother and more beautiful.
Here is the minimalist version of this idea: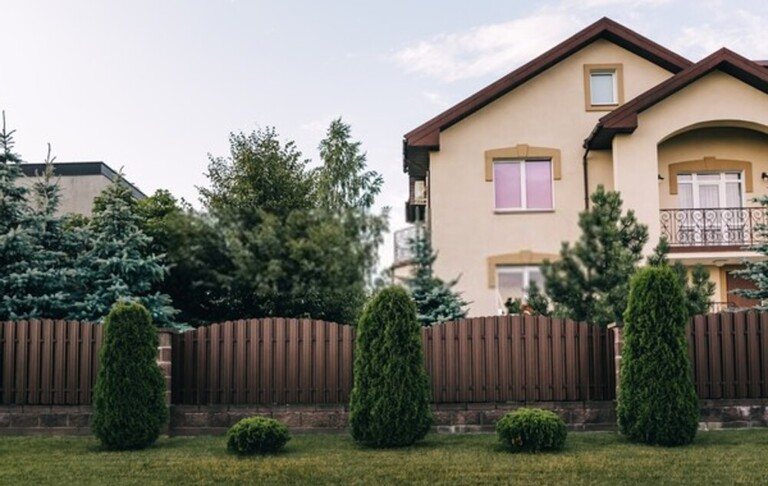 It looks simple but neat because all the trees and bushes are carefully trimmed in a certain shape.
Below are some best trees for a fence:
Flowering dogwood trees
Emerald green thuja
Green giant thuja
Sky pencil holly
Spartan juniper
Leyland cypress
Hybrid willow tree
Eastern red cedar
If you want something to grow faster, try silver maple and green giant arborvitae; they will add at least 2' in height every year.
Green Walls
This is an efficient solution to create a green vibe around your house without taking up horizontal space. In addition, green walls don't require much care and can be built anywhere.
They bring you lots of huge benefits, such as saving energy, purify outdoor air around your house, and add an aesthetically pleasing green look.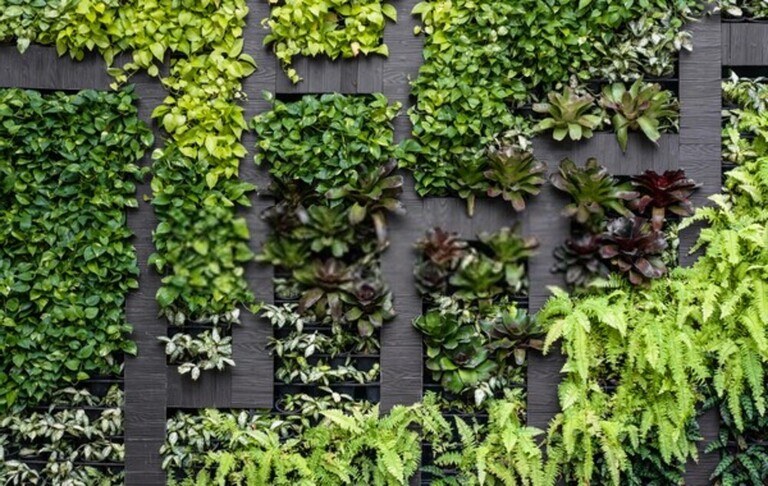 Depending on the location of your fence and the climate in your area, there are specific options of plants for the green walls.
If you are living in warm, humid climates, consider building a green wall from tropical plants.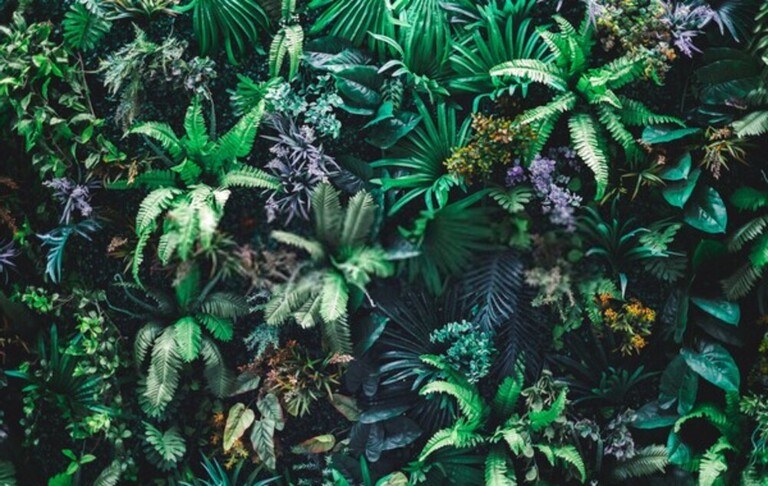 For the lowest-maintenance living walls, choose shallow rooting succulents. If you're a practical homeowner, why not grow some small fruits, greens, veggies, and herbs?
For long-lived, beautiful, and serene vertical gardens, go for hardy perennials.
Climbing Vines
Growing climbing vines along a fence helps create a green landscape as well as adorn your living space.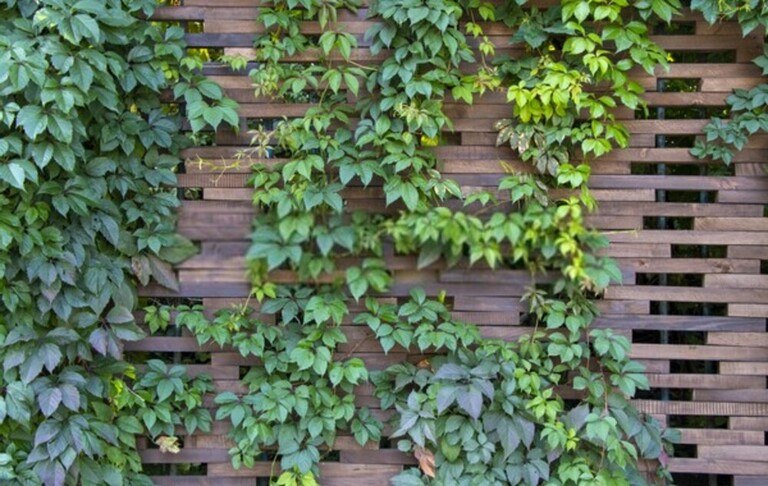 Vines have a strong vitality. They easily grow in different soil types and various weather conditions. Most vines can withstand downpour, drought, and will grow rapidly after a short time.
Growing vines along your house fence gets you closer to nature, helping your living space always be fresh and look beautiful.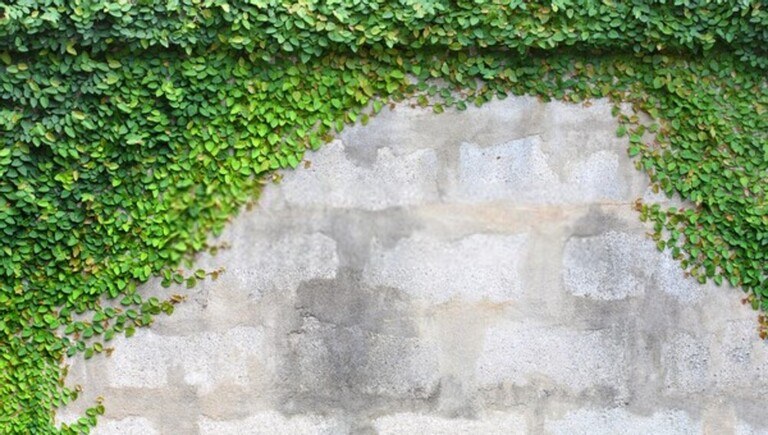 If you're looking for ways to create privacy for the house, this is a great option.
Here are some common vines to grow along a fence:
Wisteria
Honeysuckle
Climbing hydrangea
Clematis
Trumpet vine
Dutchman's pipe
Hanging Planters
Hanging on the fence by some planters isn't a bad idea to decorate it.
There're various hanging planters available on the market in different sizes, shapes, and colors to consider.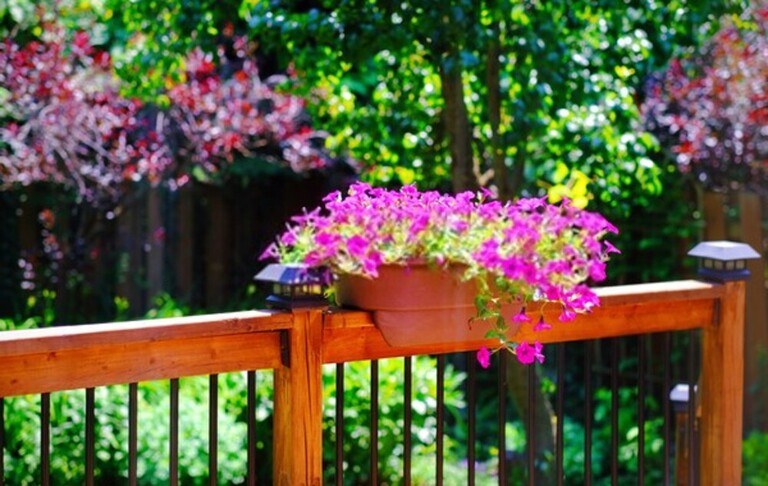 Or, you can create some on your own by reusing food cans, soft drink bottles, old birdhouses or even your old boots. While this is a budget-friendly way, it helps save the environment and also creates an interesting outdoor activity for kids.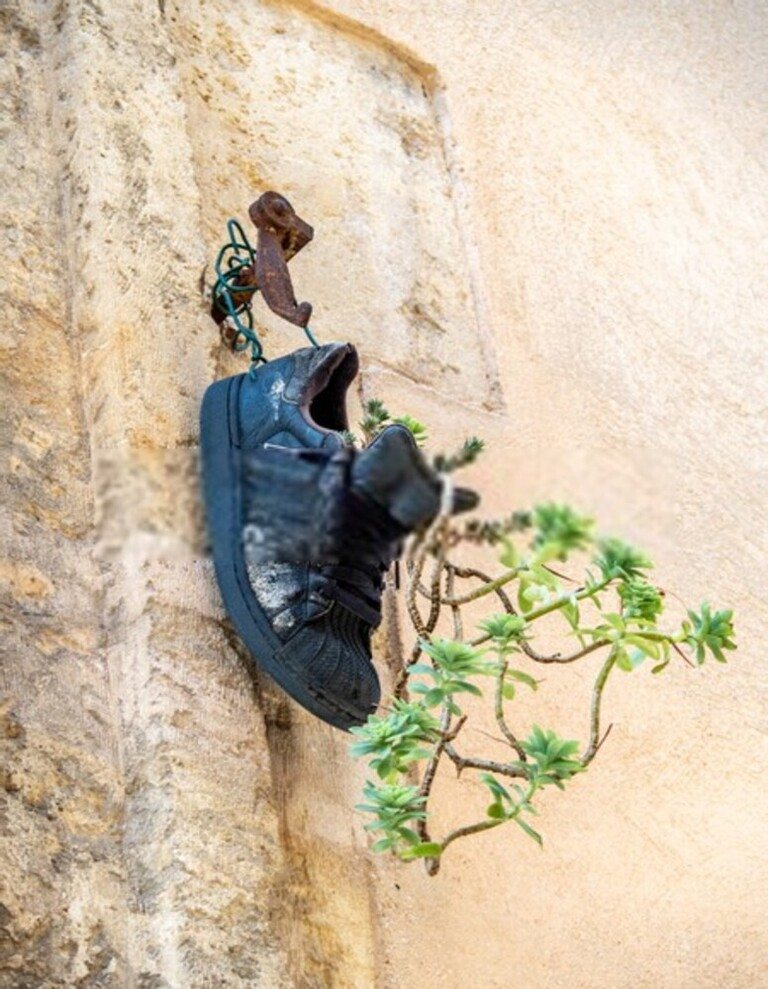 Take advantage of your old window frame or wood bed frame, now your planters look more beautiful and unique.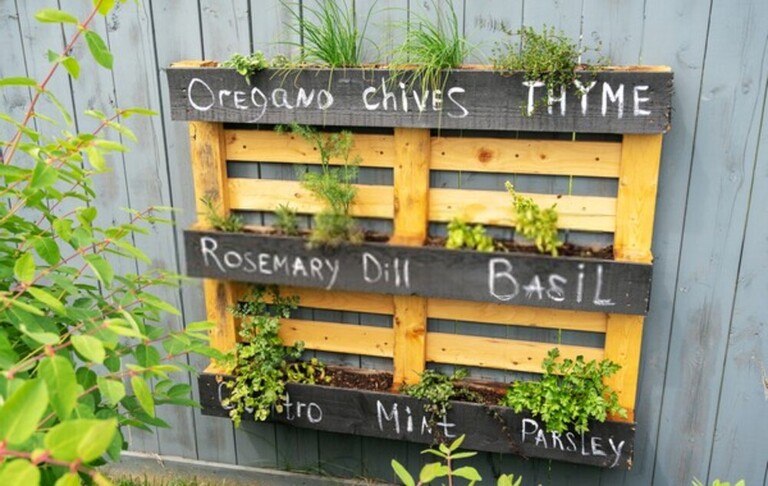 Flower Beds
Some people prefer to create colorful landscaping along their fences rather than just a green color of trees or evergreens. Flower beds are the best idea for them.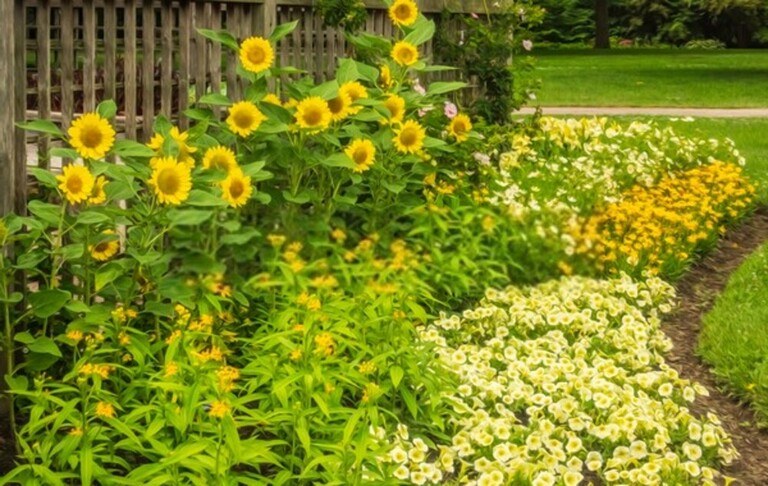 To add depth to this area, you can grow flowers of different heights, such as sunflowers and daisies. Or, combining raised beds of various heights and arranging them from the lowest to the tallest.
Some clever homeowners choose flowers that can be twined around their fence, such as:
Morning glories
Sweet pea
Clematis
Honeysuckle
Conclusion
With some creation and ingenuity, you can give your house fence a new, beautiful overlook. Hopefully, our landscaping along fence ideas helped bring a good effect to your outdoor landscape. That is everything for this article, and thanks a lot for reading!