Pressure washers are a lifesaver for many families to clean their dirty driveways, pavers, or patios. However, some people say it's even easier to wash all the stains and dirt with detergent.
Depending on the surfaces, materials, or cleaning needs to choose the exact detergent for the best result. If you have no experience on what detergent to use, keep reading to know how to use a pressure washer with detergent.
Which Detergent to Use?
Lots of people want to save their money and simplify the process so they just go with their dish soap. It can be fine if no pets or children are around because the dish soap can hurt the eyes.
So the best choice is to buy a concentrated detergent that is specifically designed for pressure washers.
Easy and simple to help you clean your home and vehicles, all-purpose detergent is a great option for residential uses and those who don't have any specific needs. Simple All-Purpose Cleaner Concentrate works well for almost all surfaces, especially hard ones.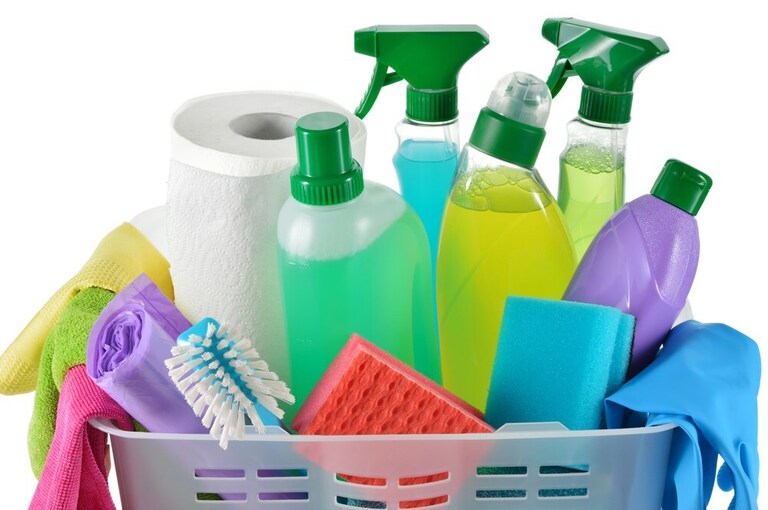 Besides, eco-friendly detergent Sun Joe All-Purpose Concentrated Cleaner is the best cleaning solution for vehicles, pools, and decks.
Deck detergent can also be used for fences based on its extraordinary capabilities in grass stain and wood's dirt removals.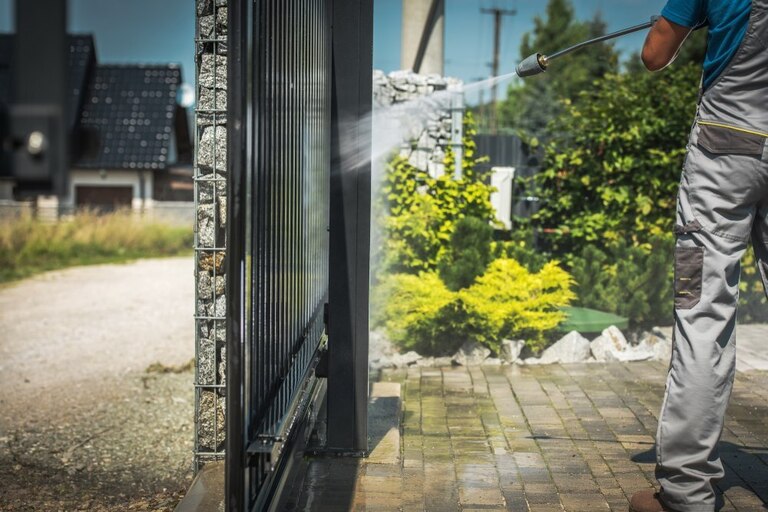 The composition or painted decks require a gentle detergent such as Star Brite Non-Skid Deck Cleaner while Woodrich Cleaner & Brightener for Wood Decks.
For boats, consider using only biodegradable detergent to not harm your boat. Karcher Car Wash and Wax and Nilfisk Boat Detergent are two good choices to add to your go-to list.
Vehicle cleaning such as cars or trucks is common duties that need a specific solution to swipe away road dirt.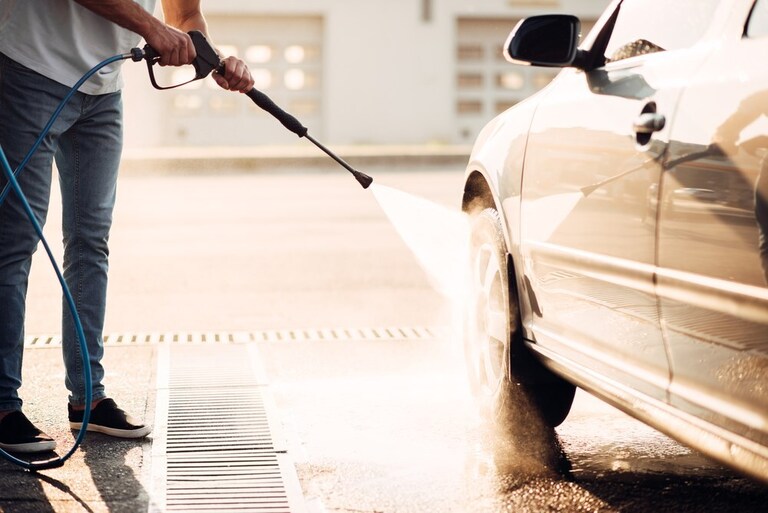 Experts have recommended their favorite detergents to pressure wash vehicles, including Chemical Guys CWS101 Maxi-Suds II 1-Gallon, Chemical Guys CWS301 Citrus Wash & Gloss Concentrated Car Wash, and Karcher Multi-Purpose Cleaning Detergent Soap Cleaner.
To clean oils and grimes in driveways while not swiping away concrete, you must use the specific solution for driveways. Simple Green 18202 Concrete and Driveway Cleaner is an environment-friendly detergent that works well for concrete surfaces.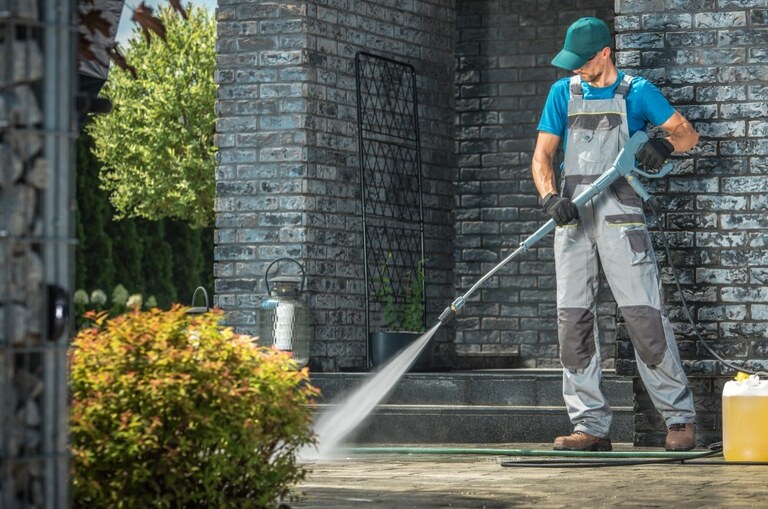 Krud Kutter PWC01 Purple Multi-Purpose Pressure Washer Concentrate can remove the toughest stains in your driveways without rubbing.
Besides, some people like to use foamy detergent but take note that it's not suitable for pressure wash vehicles.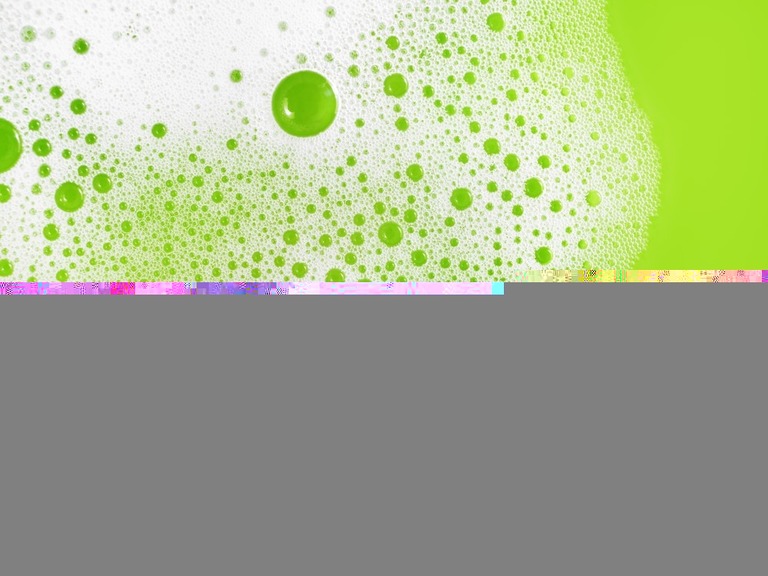 How to Use a Pressure Washer with Detergent
What You'll Need:
Prepare a water bucket and a detergent tank (if your washer doesn't have one).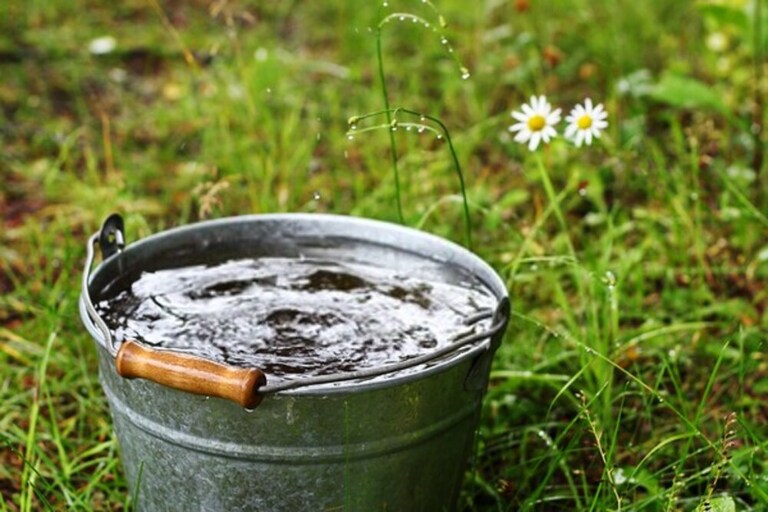 Apply a tube that attaches the detergent tank with the water bucket below.
Then connect the pressure wash gun with a detergent tank. Also, prepare some suitable nozzles for your desired cleaning surfaces.
Instruction
Before using detergent, make sure you pressure wash all dirt and grimes on the surfaces. Fill water to the water bucket and pour the cleaning solution into the detergent tank.
Attach a low-pressure nozzle. Measure your hose cord length to fit with the GPM power of your pressure washer.
Clean all debris out of the water inlet to ensure it doesn't block the water runs.
Pressure wash steps
Tighten hose attachments to release all air inside.
Adjust the spray gun to low or no-pressure in the beginning. If you use a gas washer, remove the nozzle tip.
Turn on the water faucet and hold the spray gun trigger to prime the pump.
For gas pressure washers, pull off the cord while keeping your feet far away from the wheels. Let the water run through for 1 minute. Never let it run over 3 to 5 minutes or your machine will be damaged.
After this step, assemble a nozzle.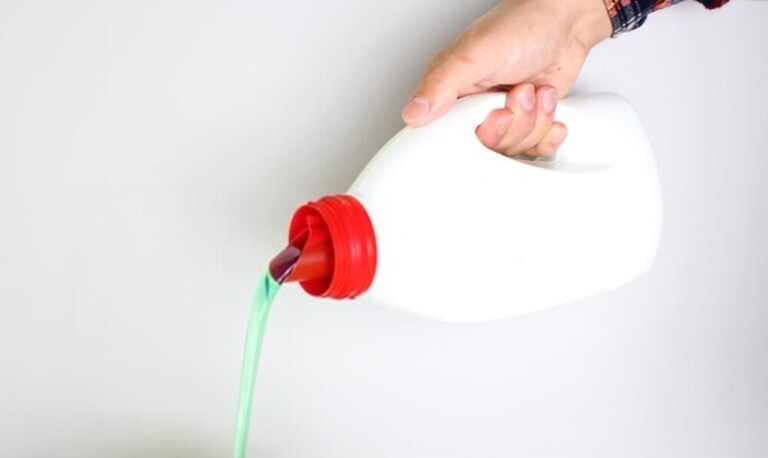 Pour suitable detergent for the cleaning subjects and fill water into a water bucket. Spray upward the surface rows by rows to not miss any space or corner.
Let the detergent layer rest for 5-10 minutes but don't let it dry down.
Make sure no detergent is left in the solution tank and switch to another high-pressure nozzle. Spray clean water all around the places to swipe away existing solution and dirt.
Siding pressure wash notices
If you in a need to pressure wash your house's side, make sure you know these tips before starting.
Cover all house surroundings by a tarp sheet to protect bushes and plants away from chemicals.
For wood maintenance, keep the spray gun at a distance. Never set the gun upper because that way allows dirt remaining on the surface. Keep the spray gun at a 45-degree angle to let grimes float down to the ground.
Don't pressure wash windows with high-pressure nozzles or it could break the glass. Start washing little by little, from the top then go down.
Conclusion
Detergent not only helps to clean your house faster but it also washes all kinds of mold, mildews, oils, and grimes that plain water cannot. If your space has a bad smell, applying an appropriate cleaning solution can solve the problem.
You may be confused the first time assemble and use a pressure washer with detergent. But if you follow step by step the instruction I gave you as above, it's hard no more.