One of the worthiest-trying DIY projects to decorate your home is making a frame barn quilt.
Don't worry, it isn't as hard as it seems, especially once you follow our guide. We've jotted down all the ingredients you should prepare, things to take note of, and steps to follow.
Now, let's get started!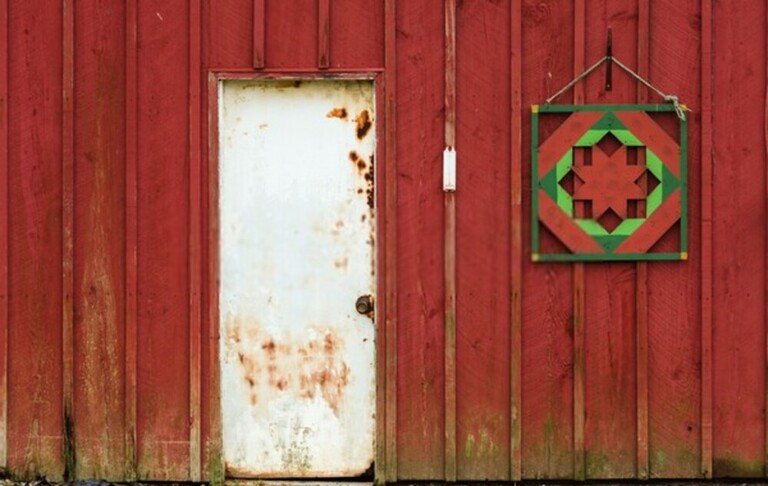 How To Make A Frame Barn Quilt
What You Will Need
Here is everything you should prepare before making a frame barn quilt:
Staples
Pneumatic staple gun
Wood stain
Pattern template
Wood putty
Two 1' x 3' x 8' sheet of plywood for the mat
Two 1' x 4' x 8' sheet of plywood for the frame
One 4' x 8' x ¾" sheet of plywood
Picture hanging wire
D-rings
Circular saw
Painter's tape
A roller, paint brushes, and paint
Straight edge and measuring tape
Exterior-grade screws
Drill
You can buy sheets of plywood online or at HomeDepot. You can change the size of these sheets depending on your space. The sheet sizes listed in this article is for a 42" x 42" frame barn quilt.
Note that barn art is traditionally square, ranging anywhere from 4 to 12 inches square.
Instructions
Step 1: Choose your favorite barn quilt template and download it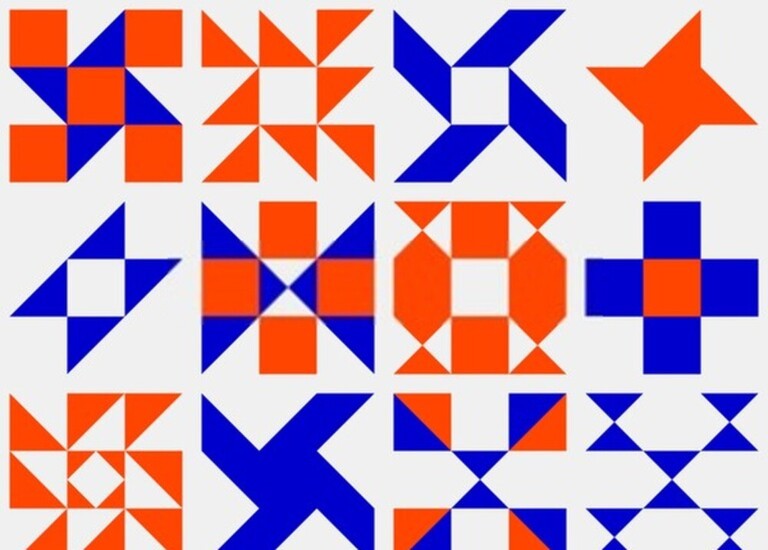 Step 2: Cut the 4' x 8' sheet of plywood into a 42" x 42" piece. Use a mitre saw or a circular saw to cut the 1' x 3' matte to the canvas length with 45-degree mitered corners. Remember to test fit by laying it on the canvas.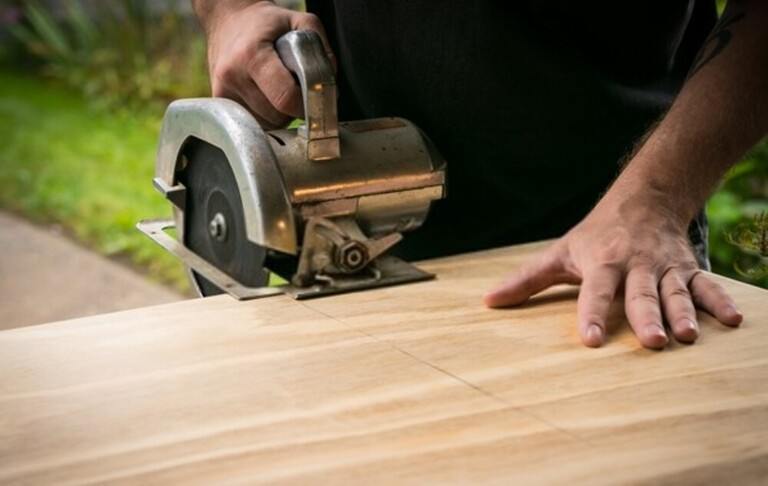 Step 3: Add a base coat to the plywood sheet to keep the paint from absorbing. It's best to use a mixture of primer-and-paint-in-one products.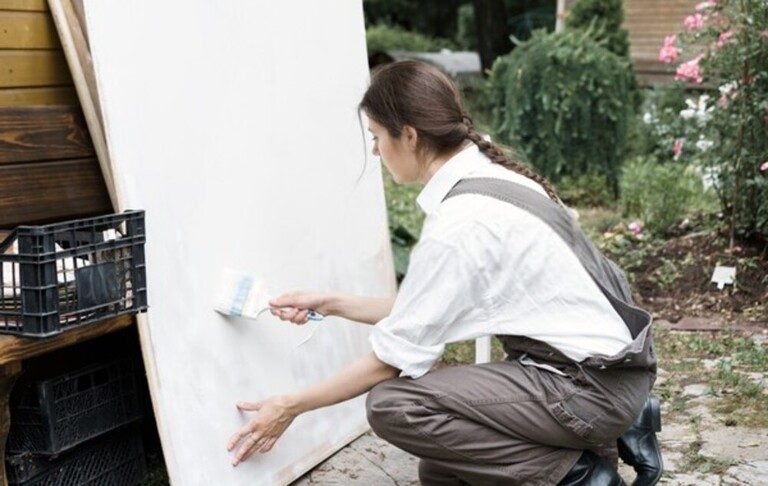 Step 4: Mark out your design on the plywood sheet after the coating is dried out completely. Also, note down the paint color for each section to avoid mistakes. Leave a 2.5" border on all sides for the 1' x 3' plywood sheet.
Step 5: Mark off the sections for the lightest color with painter's tape. Start painting from the lightest colors to the darkest.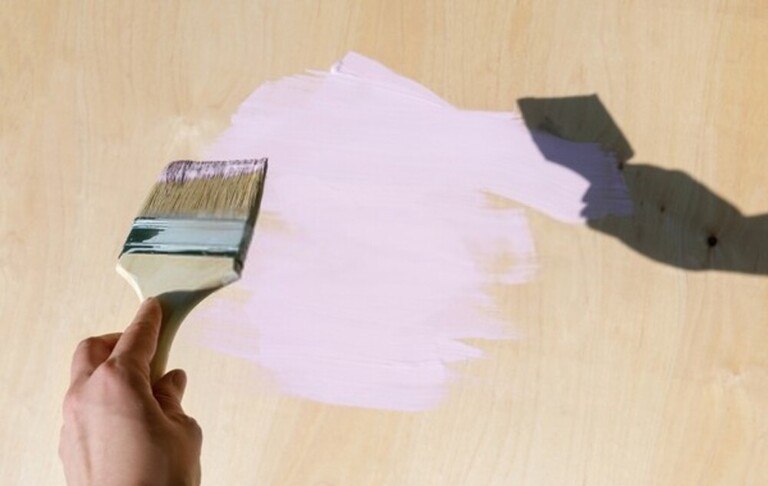 After finished and before the paint is completely dried out, peel off the painter's tape. To peel them more easily, lift up the tape at an angle of 45 degrees and start peeling.
Step 6: Wait for the paint to dry out 100% before starting to paint the next color. Repeat the process until you've done with the last color.
Step 7: Use a pneumatic staple gun to staple the 4 boards of plywood together, then starting painting as planned.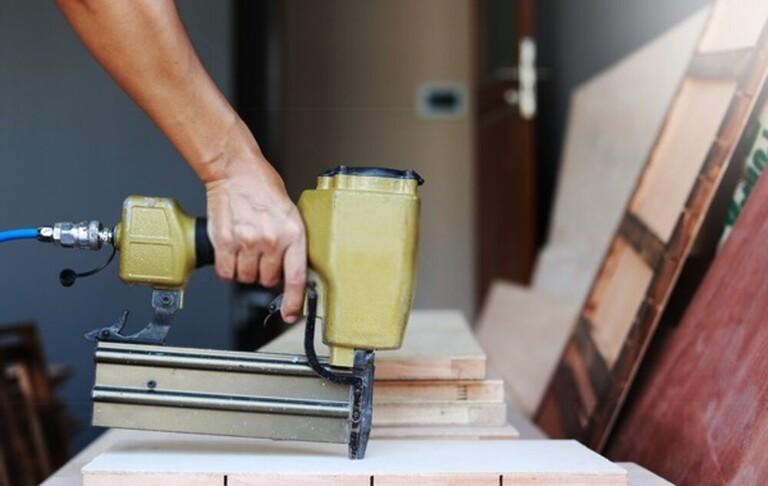 Paste wood glue to the matte's back before laying it on the top of your barn quilt art. Assemble the matte onto the canvas.
Step 8: Fit the frame outside the matter and assemble it to the canvas' and matte's edge. Cut the end of 4 frame boards to the length of 42-3/4", using a miter cut.
Remember to test fit and paint as planned before laying the frame around the canvas and attaching them together with screws.
Step 9: Install two D-rings on the back of the frame barn quilt. Use a wire to run through and wrap around these D-rings, then hang them on the wall.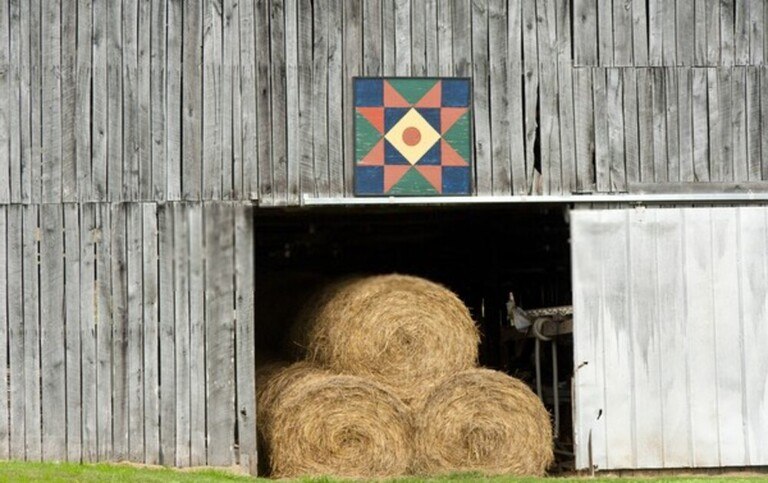 Some Tips And Tricks For Beginners
When painting your barn quilt
To prevent the plywood from water and warping, apply a couple of paint coats on both sides, the whole board, and especially the backside. But beforehand, it is necessary to seal the edges of plywood with latex painter's caulk.
For small frame barn quilts
To add rigidity and stability to your barn quilt, attach a frame to its backside.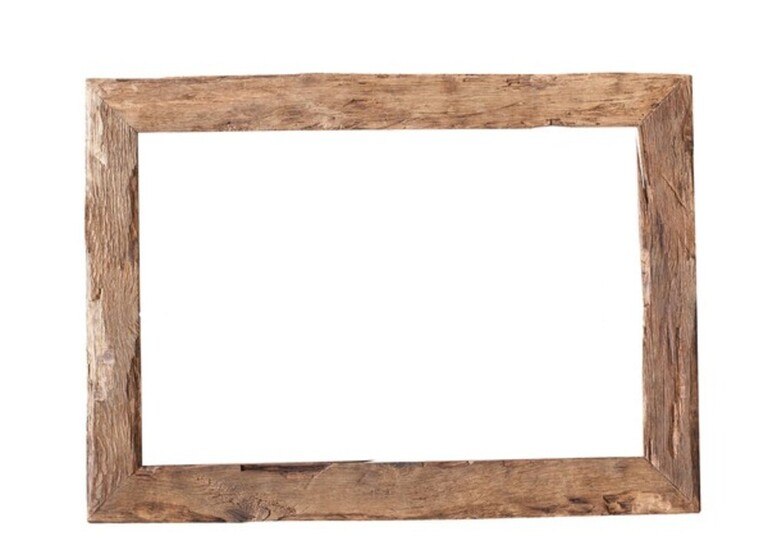 Apply caulk to the end grain on the frame, the plywood edges, and the joints between the plywood and the boards for waterproofing.
For large frame barn quilts
It'd be easier to use two full sheets of plywood, then connect them together by the frame. But if using this method, water is prone to enter your barn art. A trick to avoid such that issue is to caulk the seam between the two halves when connecting them together.
Instead of caulking them from the outside, run a caulk bead down the plywood edge, between the two halves, then wipe off the residue.
You can fill the holes with wood putty, wait for it to dry out completely, then sand the surface smoothly.
What To Consider When Choosing Materials For Making Frame Barn Quilt
Plywood
You can use any plywood type for making a frame barn quilt but the best one is signboard since it has a smooth surface.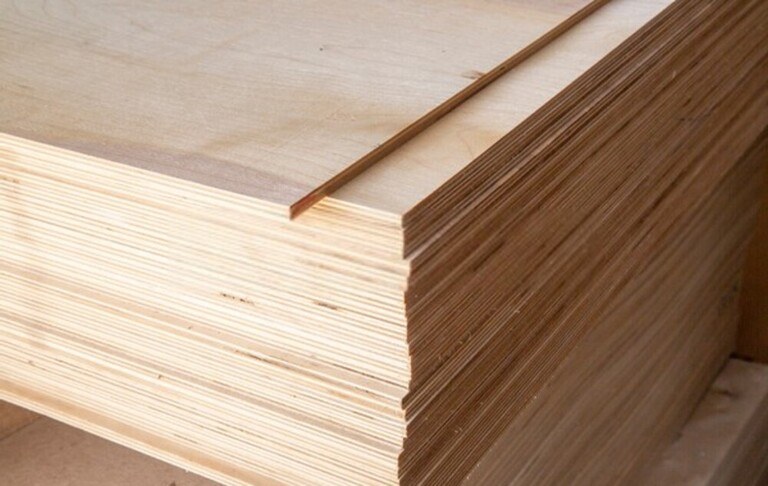 If this type is hard to find in your area, MDF or sanded softwood plywood is a great alternative.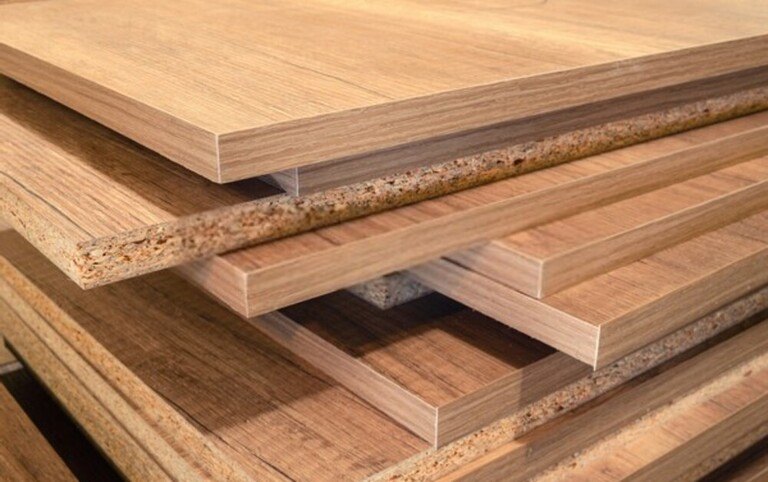 It should be no thicker than ½". The larger the frame barn quilt that you intend to make, the thinner the material should be.
Paint
Don't go for high-gloss paints because they will reflect sunlight, which makes it hard to enjoy the art, especially if put outsides. Moreover, this type of paint attracts dirt a lot and it gets dull faster over time.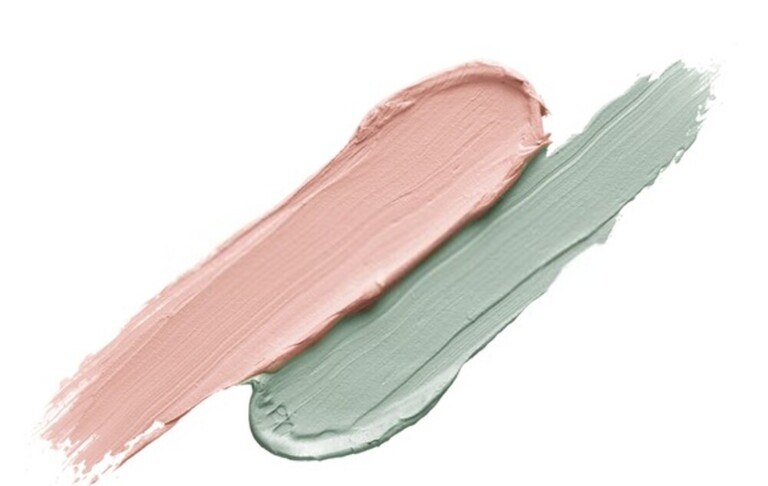 Instead, go for satin, eggshell, or full sheen paints. They eliminate these annoying problems pretty well.
Conclusion
DIY a frame barn quilt isn't a really difficult project as it seems. It is a fun activity to try with other members or friends on the weekend. Make it a cute and joyful memory of you! Hopefully, this article is helpful in guiding you on how to make a frame barn quilt at home. Thanks for reading!