Snails and slugs are harmful to shoots and young leaves, especially green vegetables, and also carry many dangerous diseases for humans.
If you have just found a few snails or slugs in your garden, it is an urge to find the right way to get rid of them, otherwise, they will grow fast and destroy your plants within a week. Here are sure ways to get rid of snails and slugs in your garden:
Garlic And Onions
This is extremely effective and very simple to do.
For a small garden, use about 10 garlic bulbs. Crush and squeeze (or grind) the garlic, then mix them with two cups of water.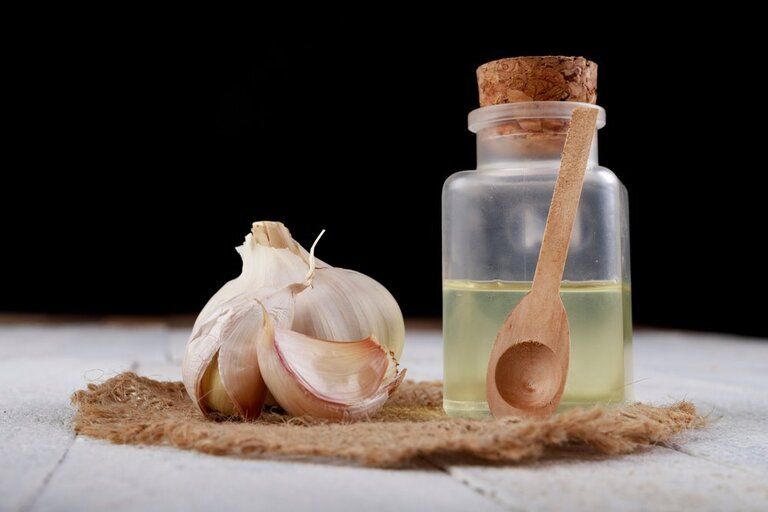 Pour the solution into a spraying bottle and directly spray it on your plants. Apply more at young leaves. No snail will dare to crawl near your plants and vegetables because they very hate the garlic smell.
Beer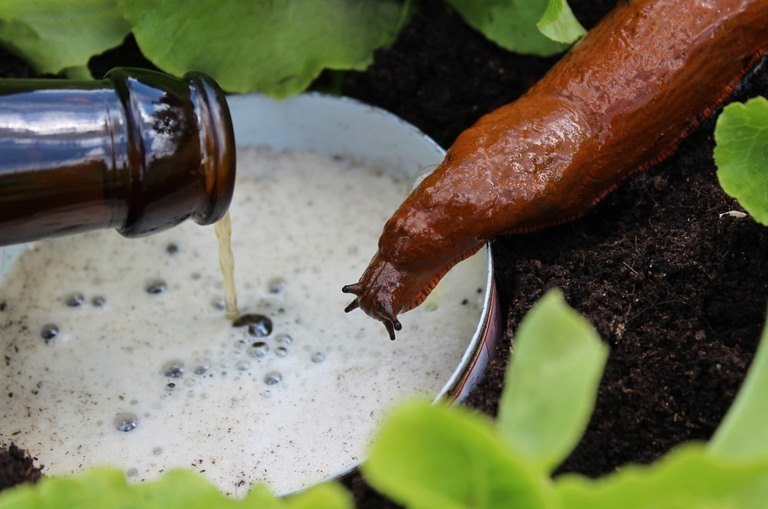 Using beer to kill snails and slugs is considered the most effective and the easiest to implement.
Use any small containers you have at hand - a pot, jar, or small tray. Fill 2/3 of the container with beer (any beer that you have). Then, place it in your garden. Use a couple of small beer containers and scatter them throughout your garden if it has a large size.
The fragrance of beer will lure snails and slugs, and when they crawl in and "drink" beer, they will be affected by the alcohol.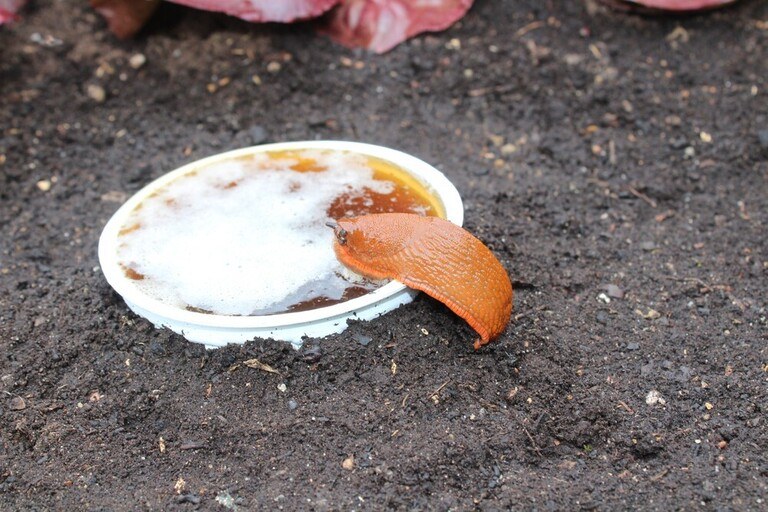 If you don't have a beer, replace it with an alcohol compound: Dissolve a little wine with one tablespoon of alcohol and some sugar. Then, pour the liquid into a pot and place it in your garden.
Copper Compounds
Place some copper metal or some pieces of copper tape around the base of your plants.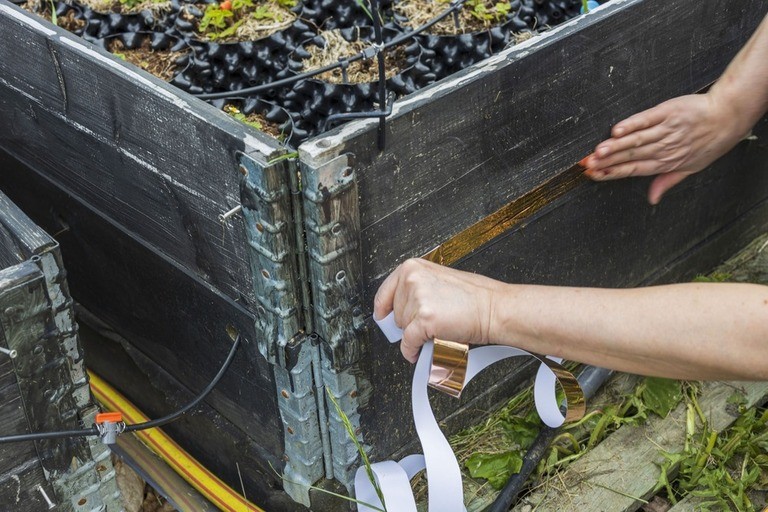 Copper compounds when reacting with snail mucus will produce substances that can irritate their nervous system, making them scared. Besides, the sharp edges of copper pieces will hurt them so that they will try to not approach.
Note: This method is best for small gardens.
Eggshells And Chili Powder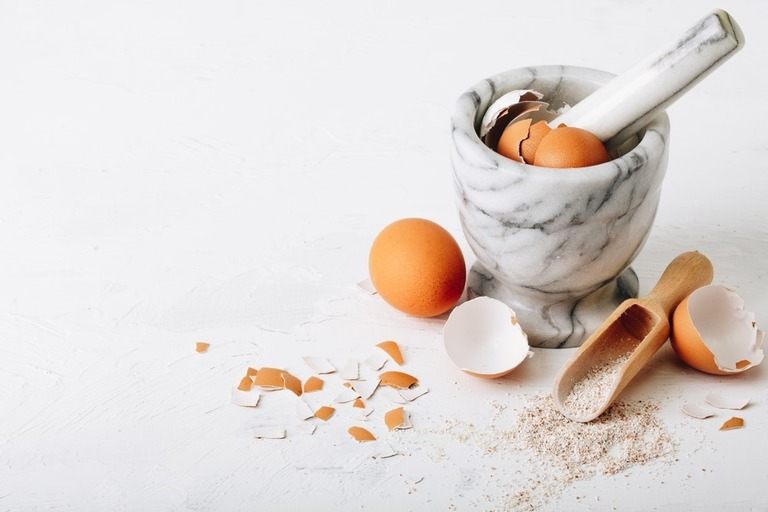 Crush some eggshells and paprika (chili powder), then spread them around the base of your plants, flowers, and vegetables. Eggshells have sharp edges while chili peppers are hot, which makes snails uncomfortable and painful so that they will go away.
This method also provides the necessary amount of calcium to your garden soil through the eggshell.
Coffee Grounds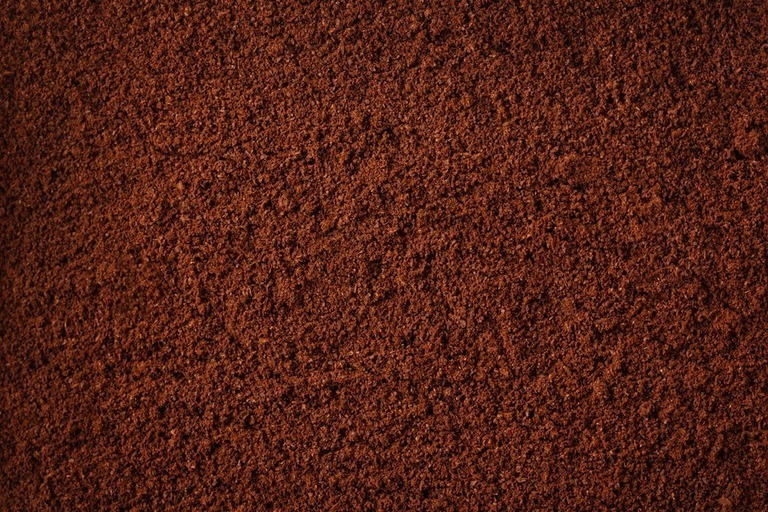 Coffee grounds are tested and approved by the US Department of Agriculture in getting rid of snails and slugs in gardens. Because of the rough texture, coffee grounds slow down and make these pests crawling difficulty with pain.
If you have some wasted coffee grounds, don't throw them away. Reuse them as a natural yet effective snail and slug repellant.
Coffee grounds are also a great ingredient to add nutrients to your garden soil. But take note that it is highly acidic. With acid-loving plants – such as tomatoes, you can sprinkle them directly near the plant stem.
On the contrary, mix coffee ground with agriculture lime in a 1:1 ratio, then top the soil. Or, sprinkle coffee grounds in a circle around your plants but far away from their stem.
Citrus Peels And Honey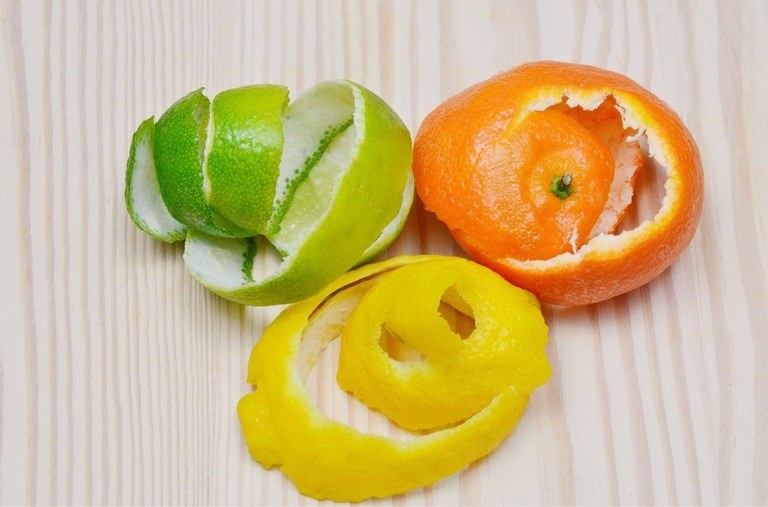 When you eat oranges or tangerines, don't throw the peel away. Place them around the base of your plant. If you have time, chop them finely, then sprinkle them around your garden.
Another effective method is to pour honey into a small bowl and place it in your garden.
About an hour later, you will see a bunch of snails and slugs crawling to eat the citrus peel. Now, just capture each one alive and then kill them (or throw them away far from your plants). This is one of the most effective ways to trap snails and slugs today.
Diatomaceous Earth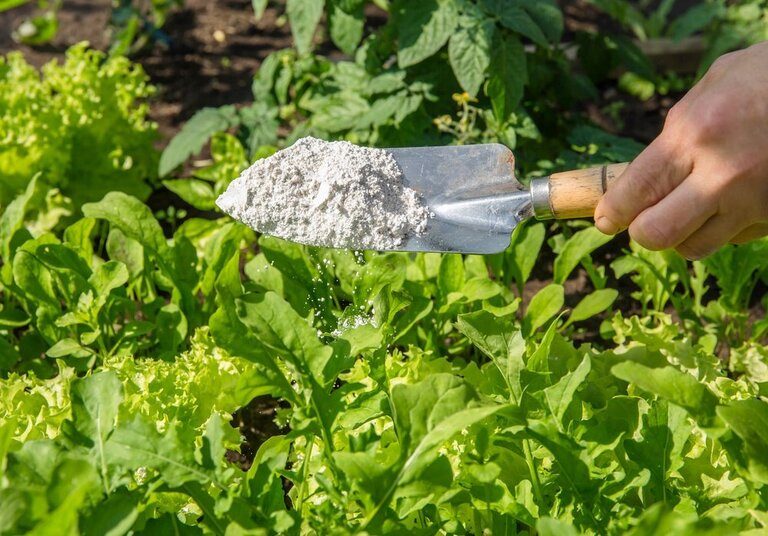 This powder was derived from fossilized marine microorganisms and is 100% non-toxic. Moreover, it is deemed to be a great substance to control pests, especially snails and slugs in the garden.
The way it gets rid of pests is similar to crushed eggshells – sharp edges and rough texture, which hurts and makes insect pests that crawl on plants dehydrate.
After watering your plants, dust them with diatomaceous earth or sprinkle around the plant base.
Conclusion
Above are the sure ways to get rid of snails and slugs in your garden. You should consider the density of snails and slugs in your garden, their sizes, and which ingredients are available around the house to choose the right solution.
For the best results, you should try some of the above methods, combining with regular aeration/raking and clearing the soil surface.
If the watering plan of your garden is in the afternoon or evening, you should shift it to early morning so that the moisture on the ground is not too wet, which helps limit snails and slugs (because they have a tendency to crawl faster in places with high humidity).