Do your fruit trees fail to bear fruit?
Does your garden look lacking vitality?
One of the most common reasons is that your garden doesn't have pollinators, such as bees and butterflies. You should find ways to attract them! If you have no idea, here is how to encourage bees and butterflies into your garden:
Plant Native Grasses And Wildflowers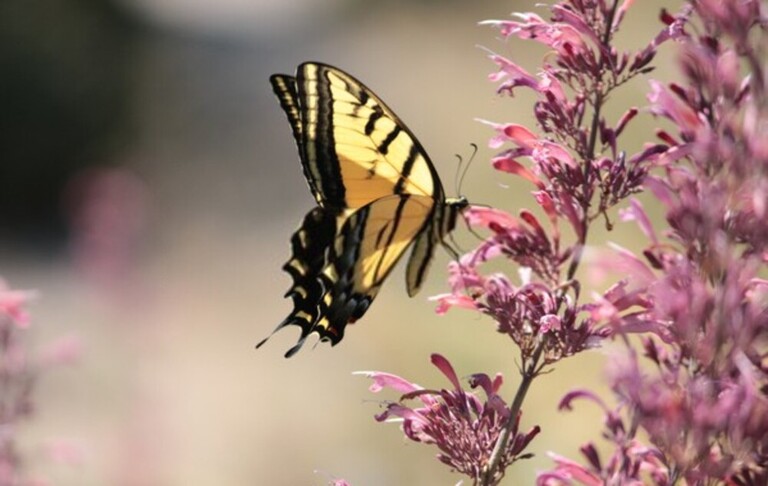 Do you know that native grasses and wildflowers are the best way to attract a wide range of pollinators? This method is suitable for all gardens, no matter the size.
If yours is large, think about establishing seed meadow mats that only require being grown in a sunny place and cut annually. In turn, they reward you with a long flowering season of various things to look at, but many years.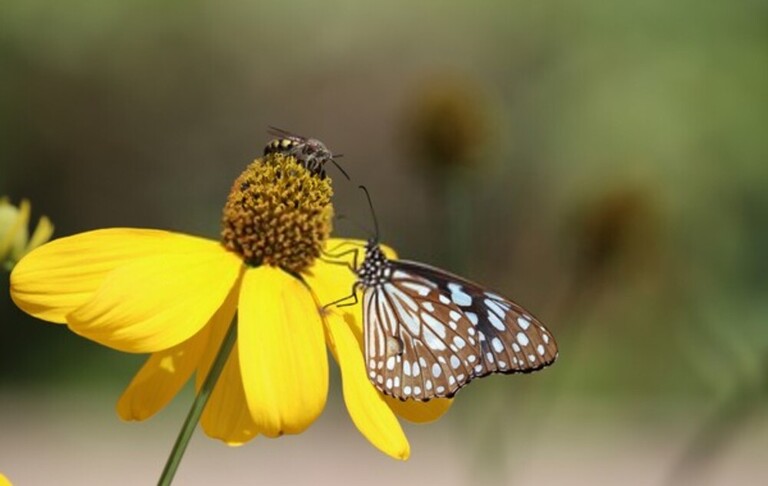 For smaller gardens, installing a green roof is a good idea.
All you need is a solid building with a flat roof and buying some environment sedum matting.
These mats, similar to seed meadow mats, are very low-maintenance, and once growing well, they'll turn your building into a wildlife penthouse.
Pollinators adorn sedum flowers and the environment will bloom from spring to fall, providing high-quality nectar and giving your something more interesting to look at. Moreover, it will double the lifespan of your waterproofing and insulate your building against heat, cold, and noise.
Extras: Here are our suggestions of seasonal, bee-friendly plants:
Spring: daisies, crocus, snowdrops, and butterbur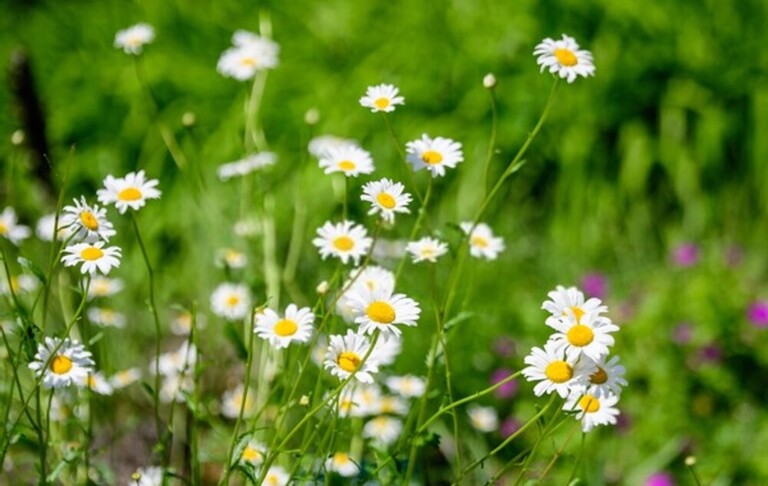 Summer: strawberry plants, blue flower plants, rosemary, lavender, primroses, cowslips, and Saxifraga granulata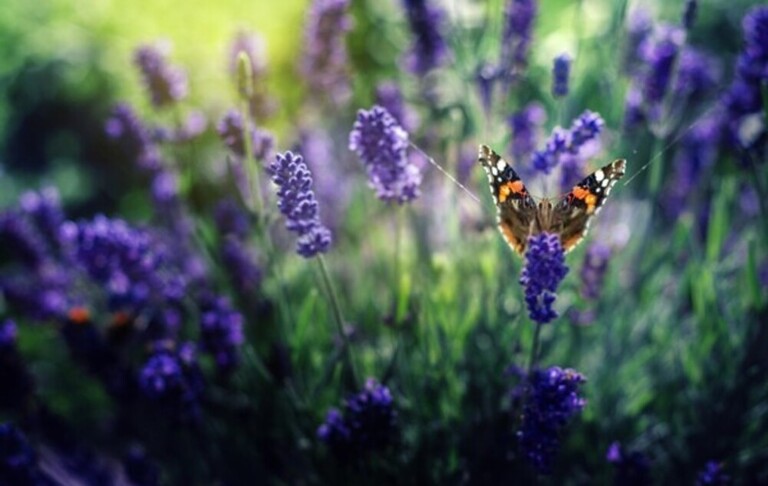 Autumn: dahlias, nasturtiums, and cosmos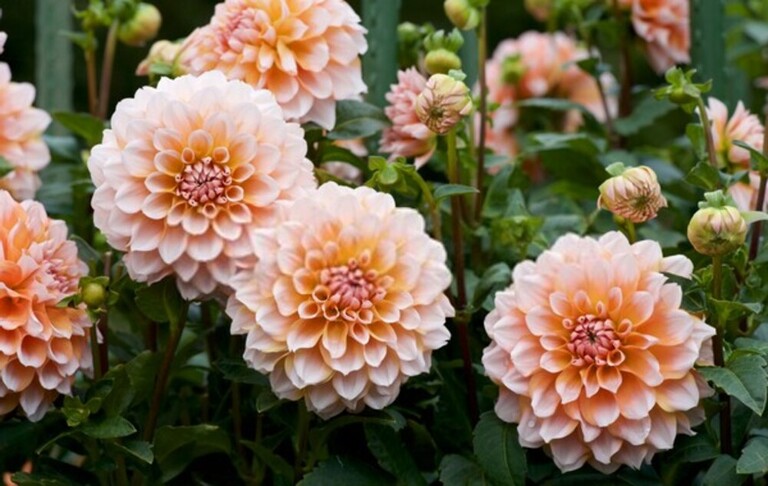 For butterflies, grow milkweed. They really love it!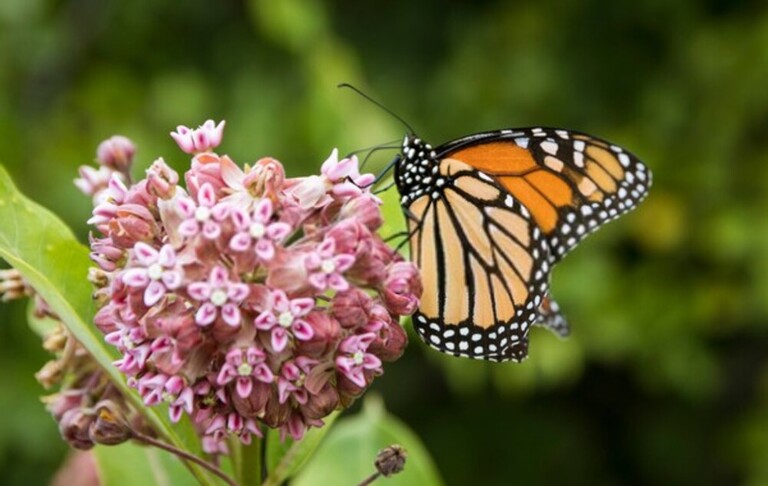 Stop Using Pesticides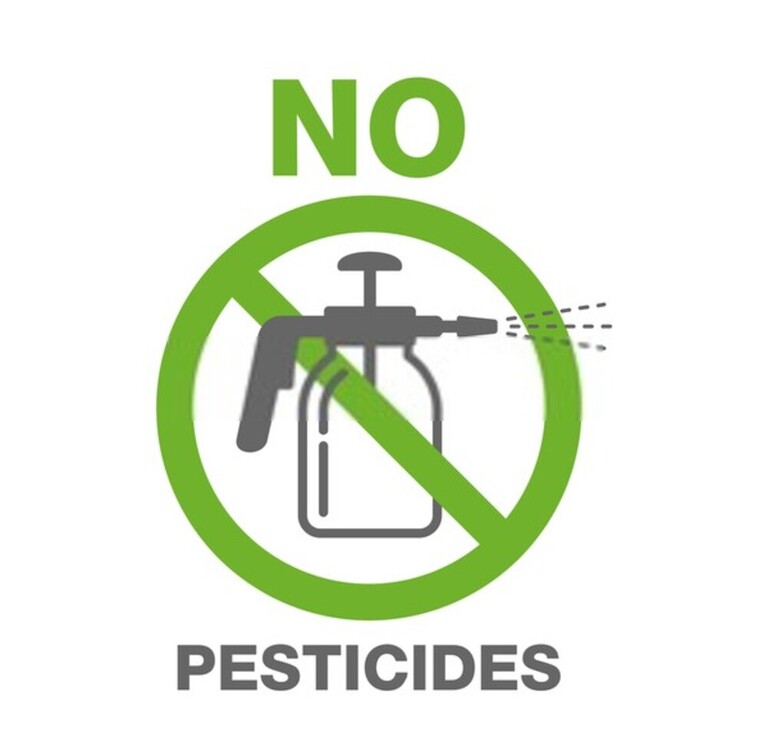 Pesticides contain Neonicotinoids – a very toxic substance and also the main cause of Colony Collapse Disorder in animals. Once sprayed on plants, it kills any insect crawling over the surface, including bees and butterflies.
Stopping using pesticides is a great way to encourage these pollinators to visit your garden.
But the problem now is how to get rid of unwanted bugs?
On the market, there are lots of natural controls that can kill them without harming bees or butterflies.
Natural control

How to use

Neem oil

Spray carefully on the infested plants

Insecticidal soap

Spray carefully on the infested plants

Natural predators, like syrphid flies, parasitic wasps, and ladybugs

Buy from beneficial insect sellers

Add favorite plants of these beneficial insects, such as celery and parsley encourage ladybugs
Or, you can try these solutions:
Pick bugs off of your plants, then soak them in soapy water – suitable for small gardens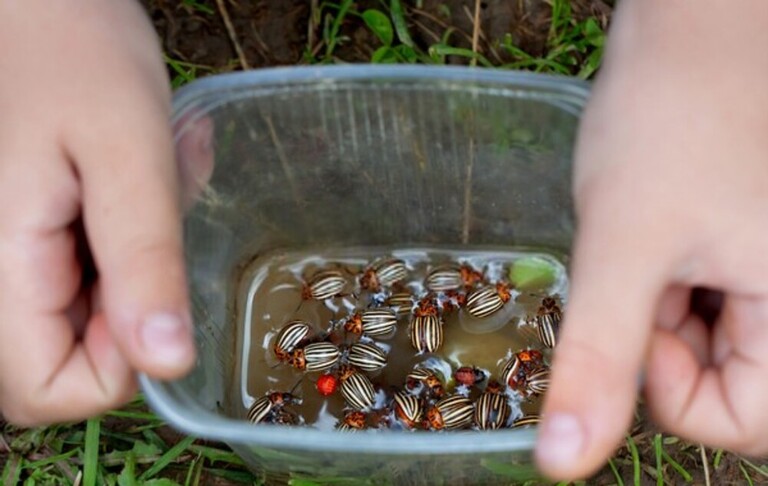 Spray strong stream of water into the bugs to knock them to the ground (make sure that the stream doesn't damage your plants)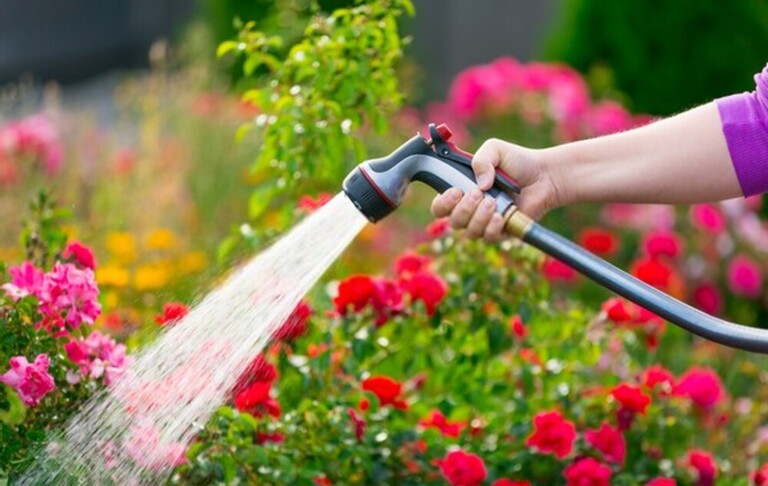 Pluck off all weeds that attract harmful bugs to your garden
Notes:
You might not know that 51% of plant samples sold by top garden stores in Canada and the US have neonicotinoids. Any plant marked "Protected" gets high chances that they've been chemically treated before.
When looking for new plant pots, choose the pollinator-safe ones. Find small nurseries because they are dedicated to organic gardening.
Create A Great Place For Bees To Build Their Nest Blocks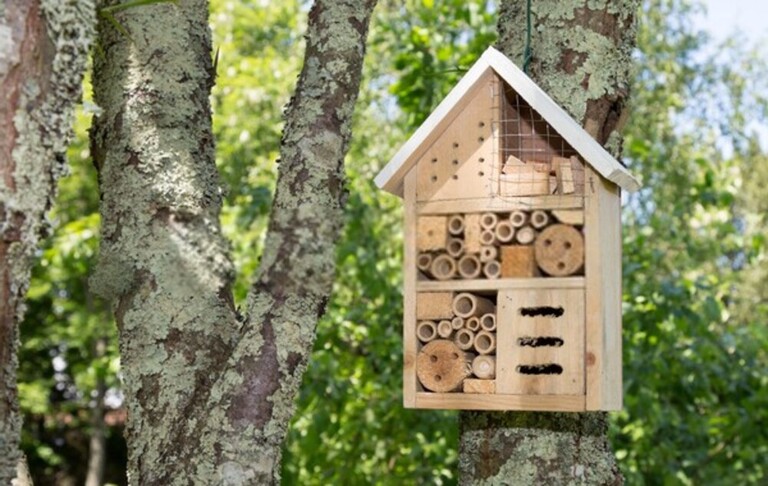 Become a good landlord of these useful insects by investing in a beehive box. Make sure that this box is made of non-toxic, eco-friendly wood.
Or, if you're on a tight budget, find a dead limb or a fallen tree to add to your garden. They could be a potential nest block for bees. Drill some holes on them for extra attraction if you have time.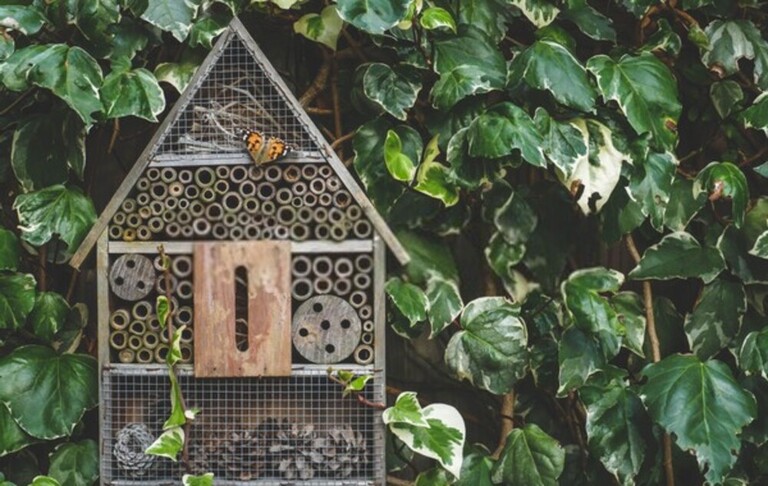 Where to place your beehive box?
It should be at least 10' away from your house and the property line to make sure they won't accidentally visit your living space or your neighbors'.
For those hives designed with a window, place them at least 2' of open space around its backside so that you can comfortably stand and knelt down to see the progress of bees.
Pay attention to the sunlight or shade that your beehive receives. It should get some afternoon shade if you're living in warm climates. For Northeast weather, hives can be placed in full sun for the whole season.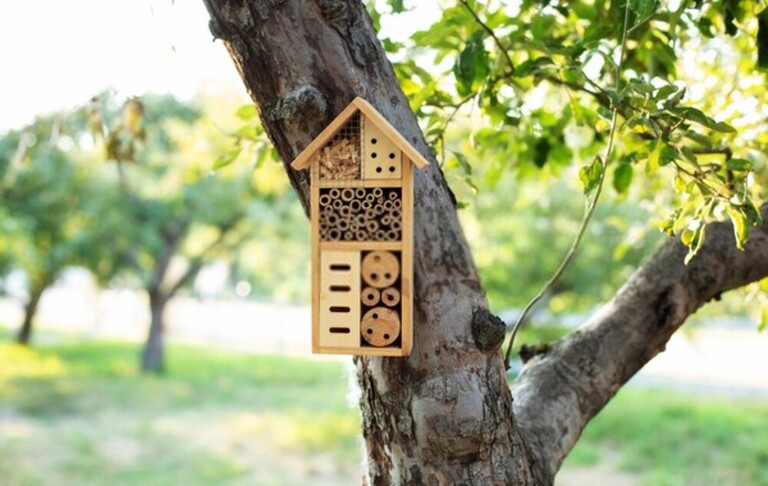 Either way, make sure it receives early morning sun so that bees will be out to forage earlier in the day.
Create Some Water Sources
Just like other animal species, bees and butterflies need water to survive.
Aside from growing wildflowers and creating nest blocks, providing your pollinators with a good water source is essential, especially during dry months.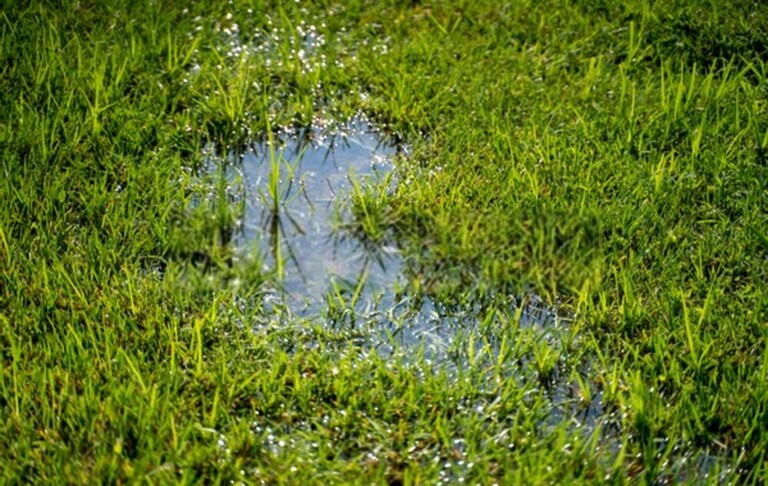 These water sources should be shallow (to prevent your insects from drowning) and clean (to avoid attracting mosquitoes). Take advantage of your birdbath to create one; add some rocks or pebbles for bees to stand on.
Let Your Lawn Go
According to Sylvia Fallon – a scientist with NRDC's Land and Wildlife program, it'd be better to leave your garden (especially wildflower and meadow mats) alone rather than weeding out natural greenery.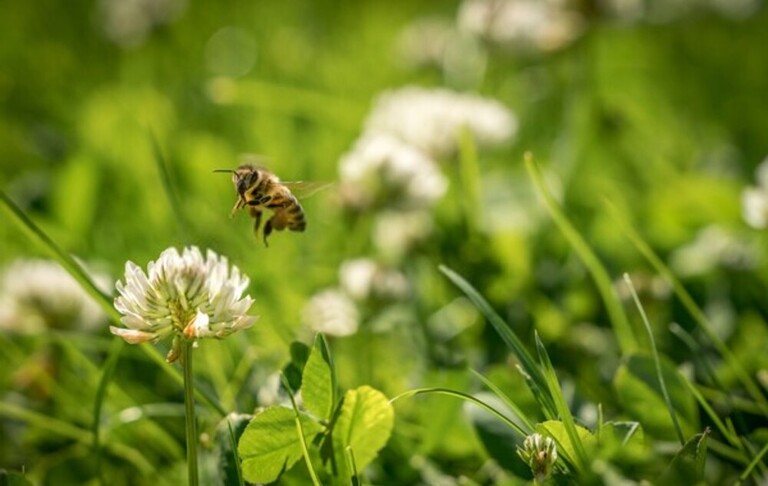 In other words, make it a habitat for wildlife.
Conclusion
See? It's not that difficult to encourage bees and butterflies into your garden, but just spending some extra time and effort. This is also a great opportunity to teach your kids how to be a bee buddy.
If you intend to build a beehive box, always remember to educate your guests and neighbors about it for safety.
That's all for this article. Thanks for reading!