If your yard is always wet and muddy, even though it's been a while after rainstorms or when the weather is sunny, there might be a problem somewhere.
This article will help you quickly identify the causes as well as how to dry up a wet yard, making it look beautiful again. Keep reading!
Why Is Your Yard Always Wet And Muddy?
Soils With Poor Water-absorbing Capability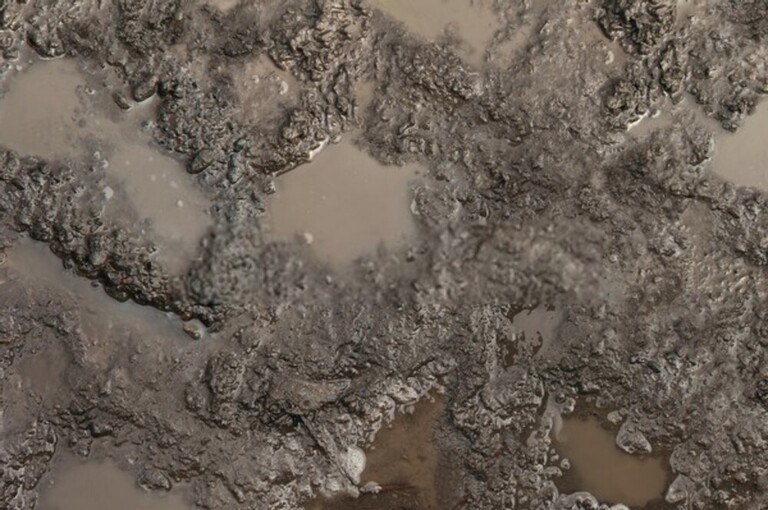 Soil with high clay content has very poor infiltration, which easily creates puddles in your yard. You should check the soil map in your county or conduct a simple soil test.
Soils With A Shallow Depth To Bedrock
If that is the main reason making your yard always wet and muddy, you should call the conservation department of your local government or the local extension office for assistance.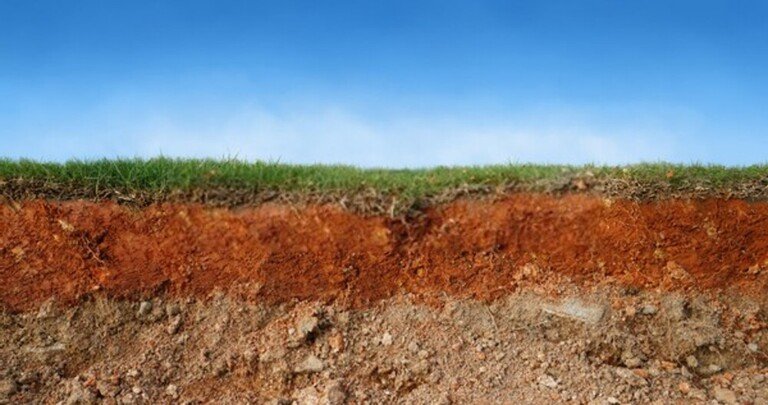 If you aren't sure that your yard has a shallow depth to bedrock, consult a contractor. They will test the soil or look up a regional survey map.
Leaky Pipes
If you are suspicious that the leakage is from municipal lines outside your home, test the water for the right treatment chemicals (the most common solution is chlorine).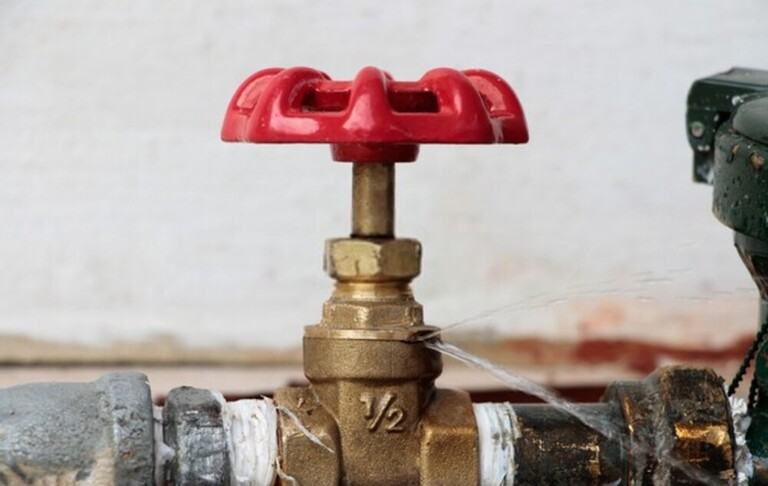 Turn off the water supply of your home to check if the water meter still keeps increasing. Inspect the downspout coming off any nearby utility pipes and your roof.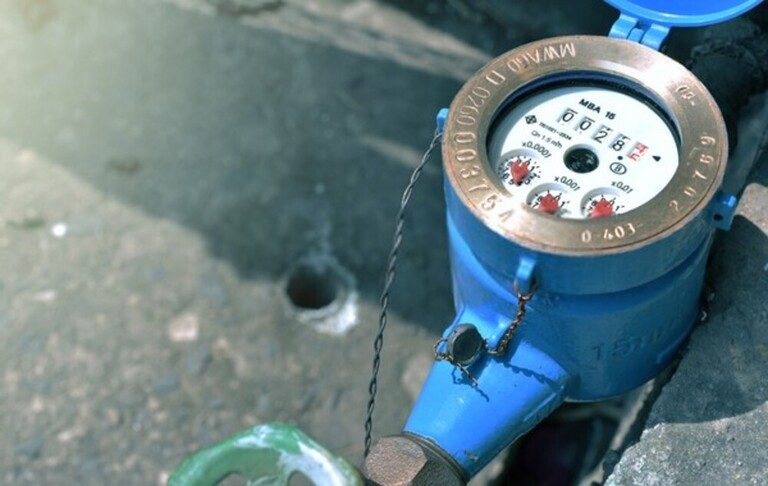 Natural Spring Beneath Your Yard
If you live in hilly areas with clay soil, natural spring might be one of the main causes of your wet and muddy yard.
When the water of natural springs comes up to the soil surface, clay soil can't absorb it completely due to its poor water absorption capabilities. As a result, puddles are created.
The Slope Of Your Yard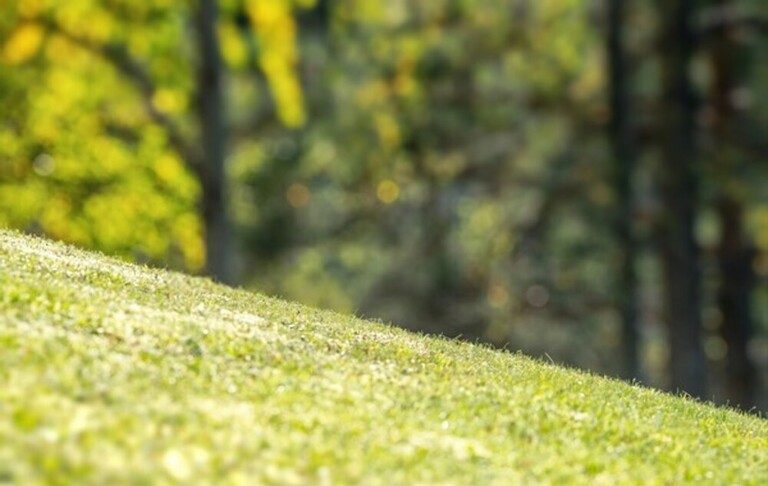 The runoff is supposed to move away from higher areas to the lower ones, and into a drainage outlet. If you find the water flows towards your yard, that means there's something improper with its slope.
How To Dry Up A Muddy Yard
Create A Planting Berm Or Bed Over A Small, Muddy Yard Area
Muddy soil isn't bad at all. This can become a great environment for water-loving plant species to thrive, such as: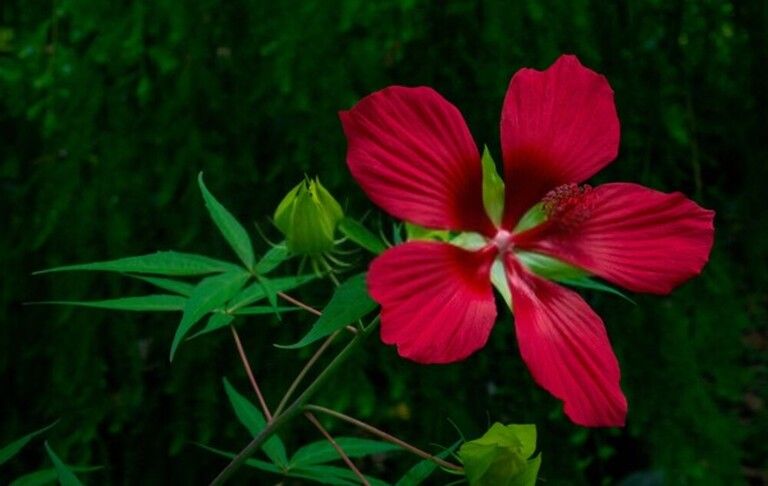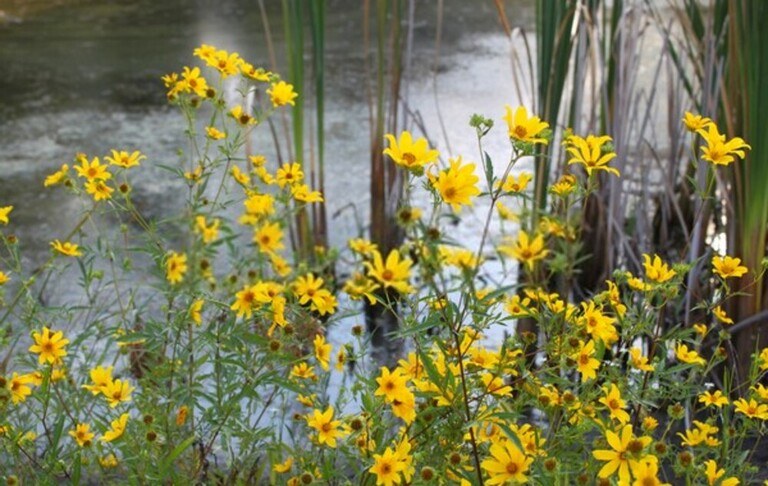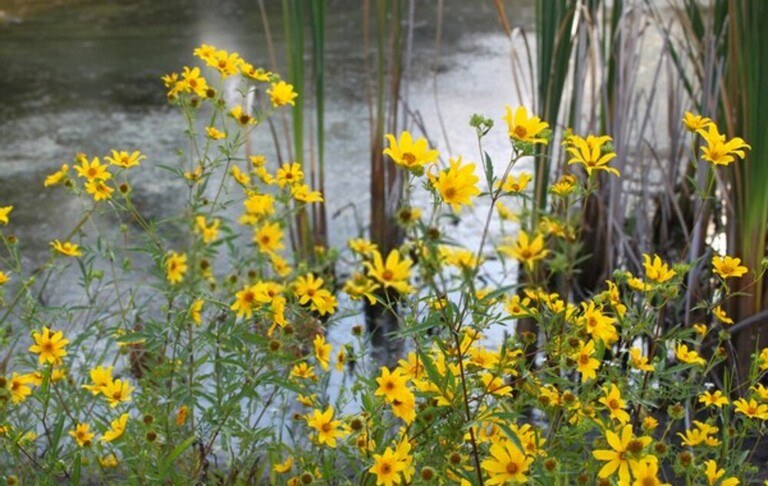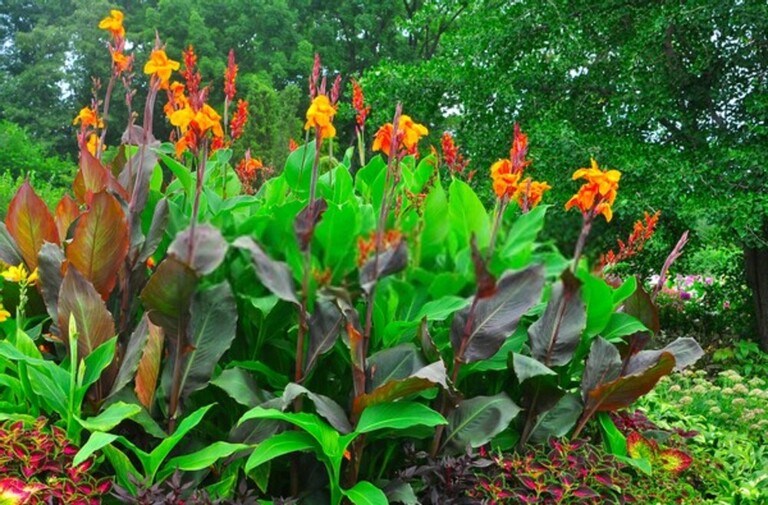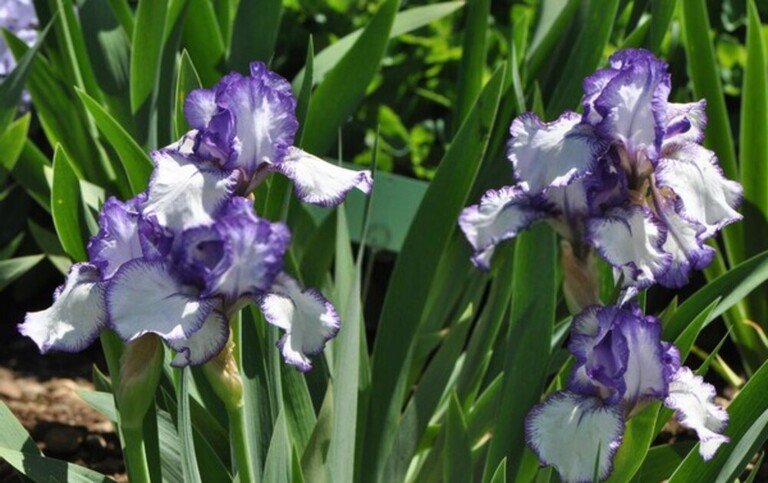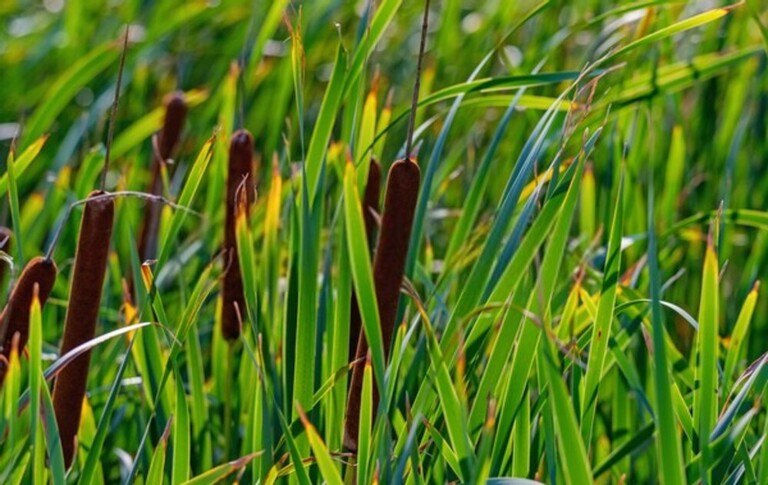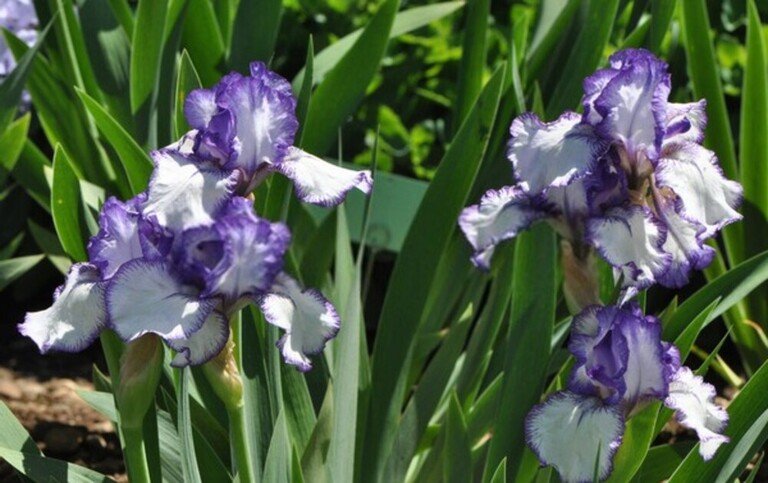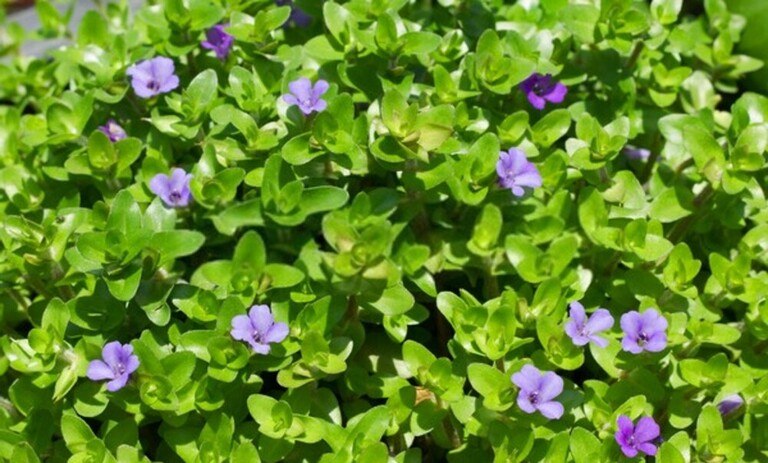 If there are just a few small muddy spots in your yard, why not take advantage to create a planting berm or bed.
While your plants thrive happily and your area has one more green patch, your outdoor living area doesn't look ugly at all, if not saying that it's very aesthetic and natural.
Trenching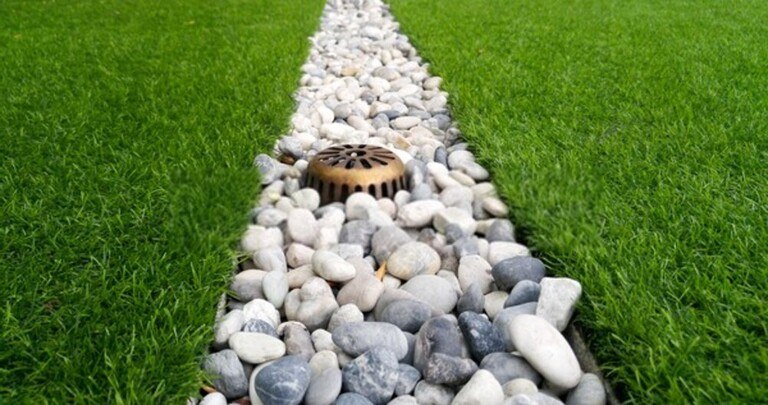 If your yard has some muddy areas and some fast-drying ones, or it nears a sewer drain, trenching is an ideal solution to orientate the excess water.
Consider building a small French drain on your own if the water drainage issues of your yard are minor.
It is quick, easy to build, and budget-friendly. Line it with landscape fabric and fill it with rocks, pebbles, and gravels. Lay in a plastic drain pipe or top with another landscape fabric layer. For aesthetics, add a topsoil layer to plant grass or flowers.
You might need to rent a gas-powered trencher if you own a large yard with severe drainage problems.
Aeration
This is the quickest solution to solve a muddy yard because it loosens up impacted soil and allows the water to drain through.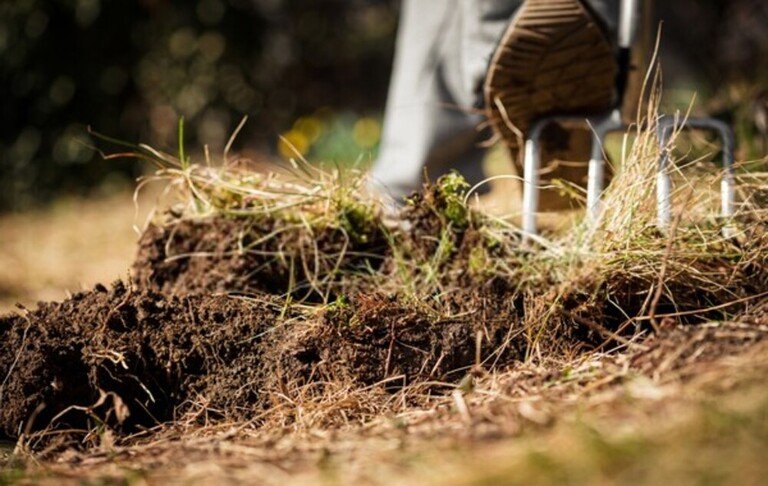 Depending on the condition of your compacted soil as well as the size of your yard, consider using a garden fork, a metal pole with a sharp end, or a commercial-grade power aerator.
How To Dry Up A Wet Yard
Adjust Some Landscape Features To Encourage Drainage
There might be some landscape features in your yard that disturb the runoff, making this area hard to dry out after rainstorms. For example, some planting berms, flower beds, or sheds are located directly in the natural water drainage path.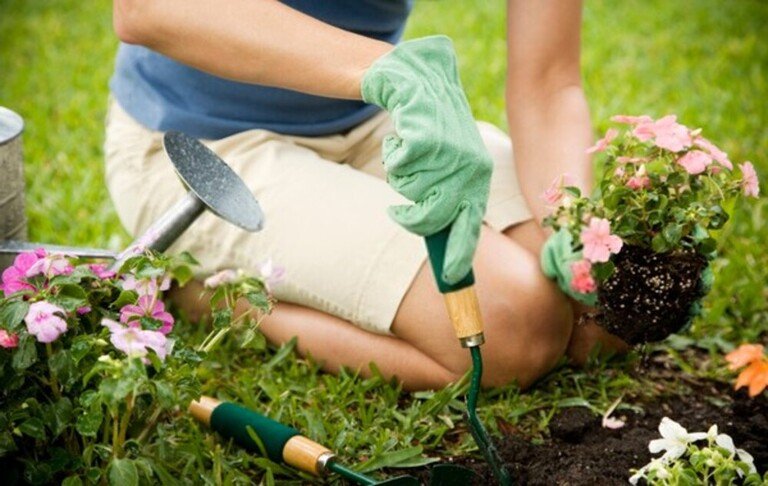 It's worth taking a look around your yard to check for these improperly located landscape features.
If so, either dig another trench and install drain pipes or remove these features.
Unclog Gate And Drain
The common causes of a clogged gate or drain are debris and water.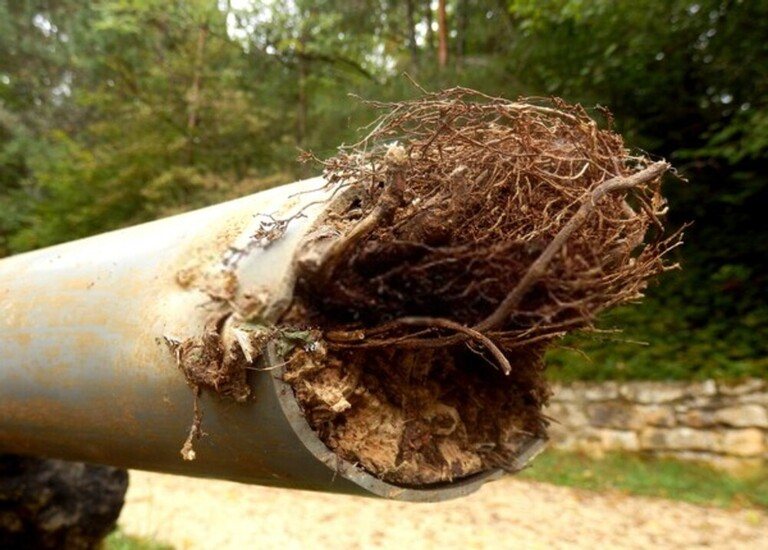 Make sure to frequently check any nearby gate and drain around your house, unclog them if you find they're covered with debris.
Improve The Soil
If your soil is rich in organic matter, it tends to hold water longer after downpours, making your yard always wet.
The fastest way to improve your soil is to tilt it up.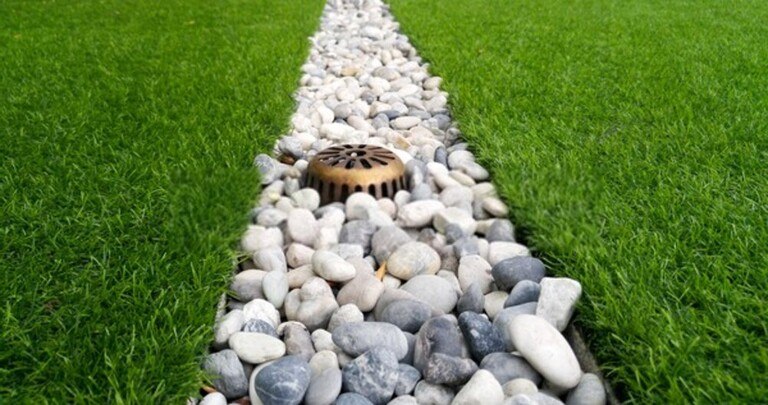 Mix sand to 6" to 8" of your topsoil. But take note that this solution is only suitable for those yards with no landscaping. If you already create a lawn in this area, after tilting, you will have to reseed it.
Build Up Your Yard
If the reason that makes your yard always wet is its incline, you should build up this area with a blend of gravel and dirt. This helps stop water from collecting, pack firm, and allow for drainage.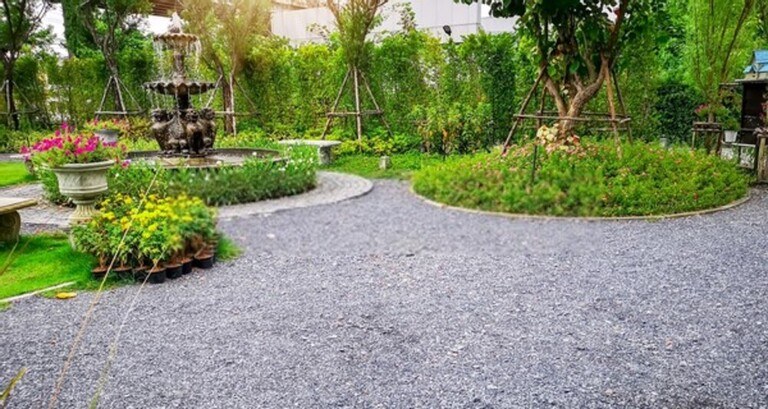 Again, you will have to reseed it.
Conclusion
Our team hopes that through this article, you'll understand the reason why your yard is always wet and muddy as well as find out the right treatment to dry it up fast and efficiently. Thanks for reading!