There are a lot of easy ways to seasonally decorate your home, especially in summer, such as hanging a wreath on your front door.
The two main elements you need to consider when DIY-ing a wreath are: materials and shape. With each element, you've got lots of choices. Just combine different shapes and materials for a custom look that you love the most.
Here are our 7 interesting DIY summer wreath ideas to spruce up your front door. Don't miss out!
Sunflowers + Plaid Ribbons
This summer wreath idea is best for dark-colored doors, such as black, Bahama sea blue, taupe red, etc.
Cut sunflowers are long-lasting. They can stay fresh for 6-12 days if properly cared for.
Cut 1" off the stems under running water and place them in a vase filled ¾ full with fresh, clean water. Leave them for 30-60 minutes before starting to make a wreath, and after 3 days, spray a mist of water on the flower wreath, they will stay fresh longer.
Aside from sunflowers and ribbons, you can add one or two other flowers. But because sunflowers are the main accent, the other flowers should be smaller in size and lighter (or contrast) in color for the best effect.
Below is another summer wreath idea for those people who love mystical decoration: using dried sunflowers and hanging it on your front door. It looks like the sun, doesn't it?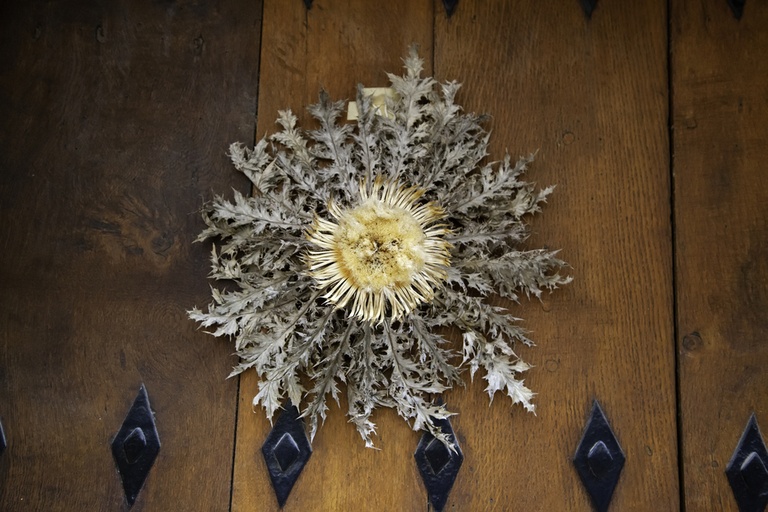 Flip Flop Wreath
A flip flop is the signature mark of summer. So, why not add them to your DIY wreath?
Buy a new pair of flip flops (and they're commonly inexpensive) or take advantage of an unused pair available in your home (just make sure they are clean before use as a decorative ornament). Paint or add your favorite patterns on them if you like.
You can make a traditional round flower wreath or create some difference by making a star symbol (like the picture above) and decorate it due to your tastes and preference.
Seashells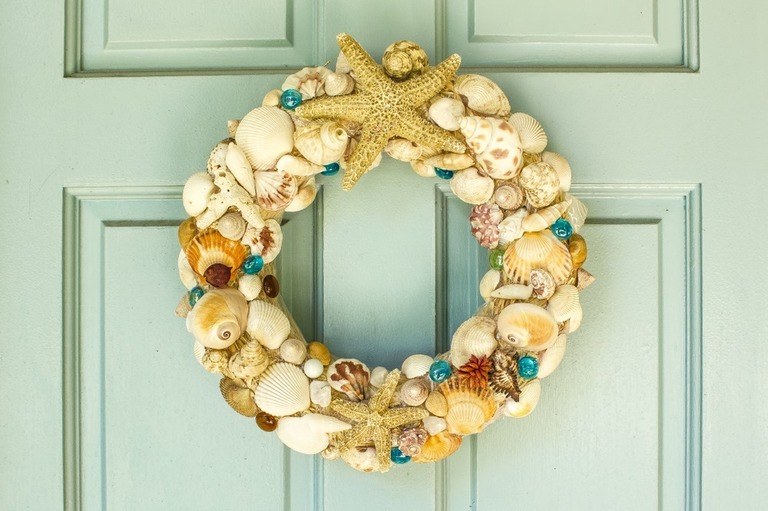 Most people love going to the beach when the summer comes, which is the reason why we suggest this DIY wreath idea.
You can buy artificial seashells or simply collect them at the beach near your home, clean them thoroughly, and stick them to a wicker wreath using glue. For the best look, combine a wide range of seashells in different sizes and colors.
Try banded shells, paw shells, seashells, mollusc shells, and starfishes. Play with colors to make your wreath look exclusive.
Here is another sample for you: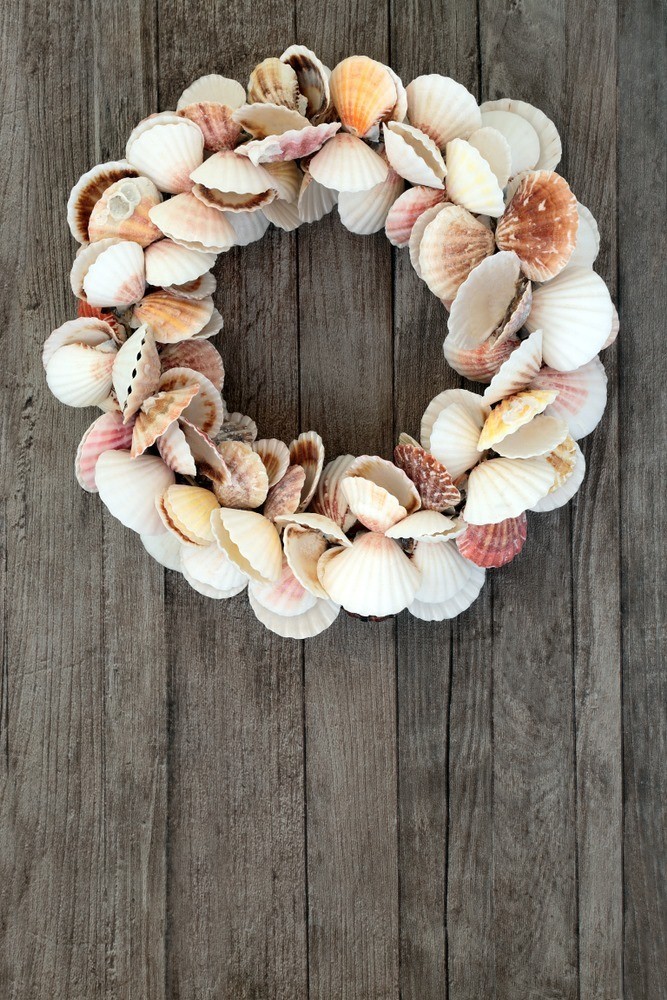 Open scallop seashells look like butterflies, which make your wreath look nice and lovely. Split some shells in half and link them together using a small chain or rope to make pretzels. Add a wooden board if you like.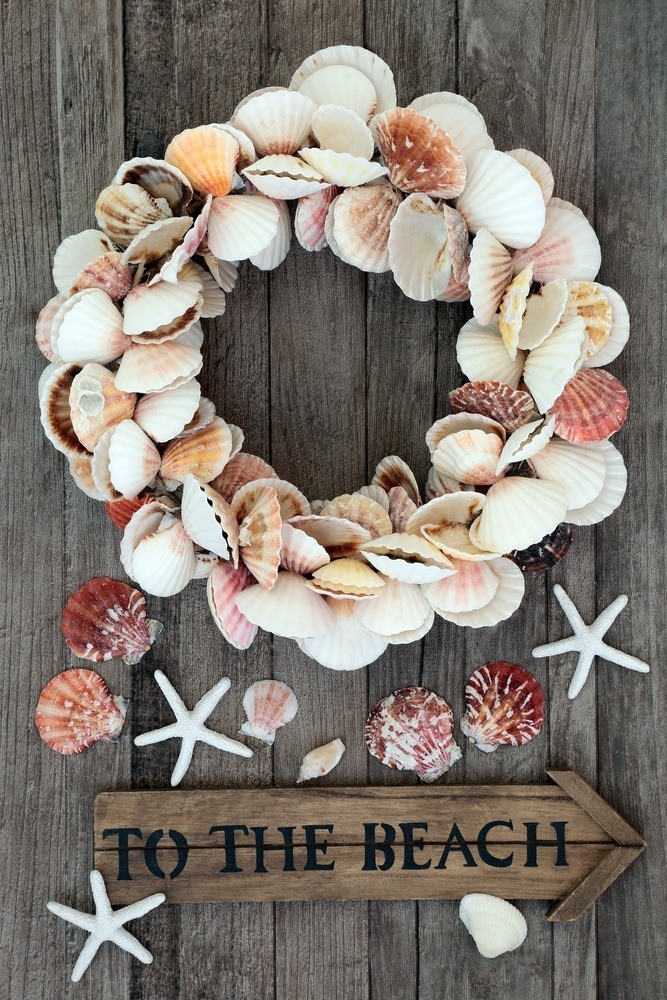 Want some romance? Try creating a heart-shaped wreath, like this: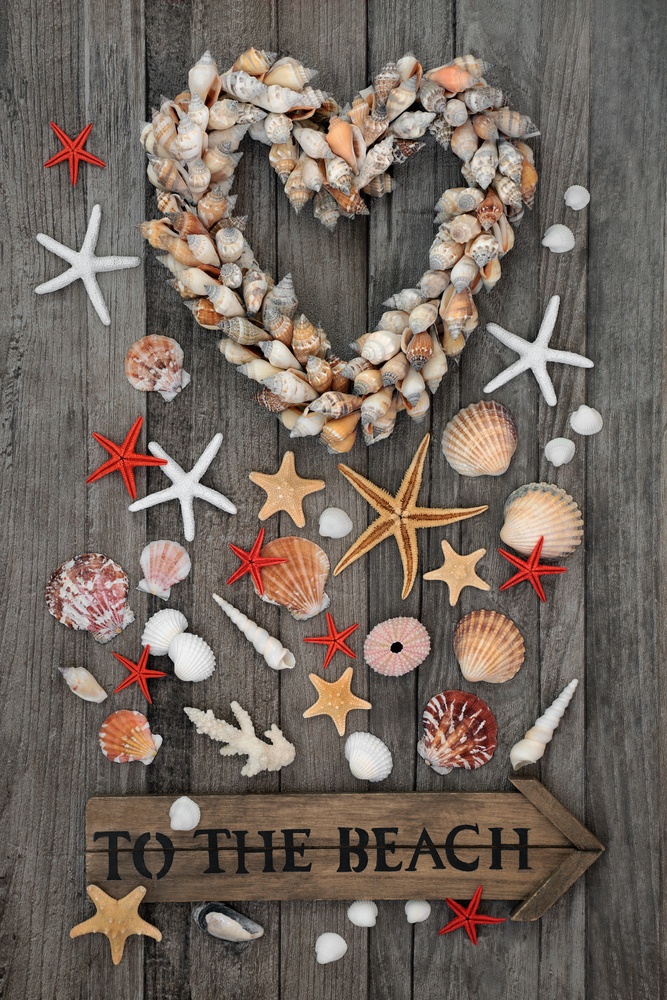 Fruit Wreath
This is not a bad idea because summer is the season of fruits.
There are lots of interesting picks and combinations for this DIY summer wreath idea, such as using hawthorns and rosehips: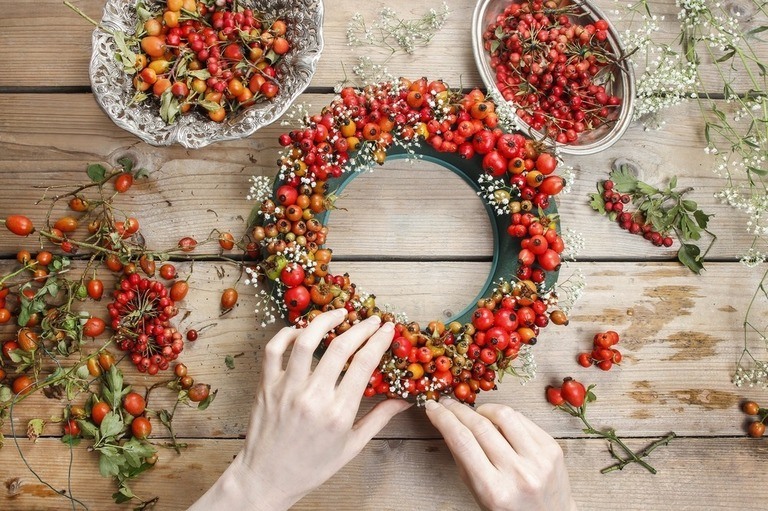 Dried rosehips: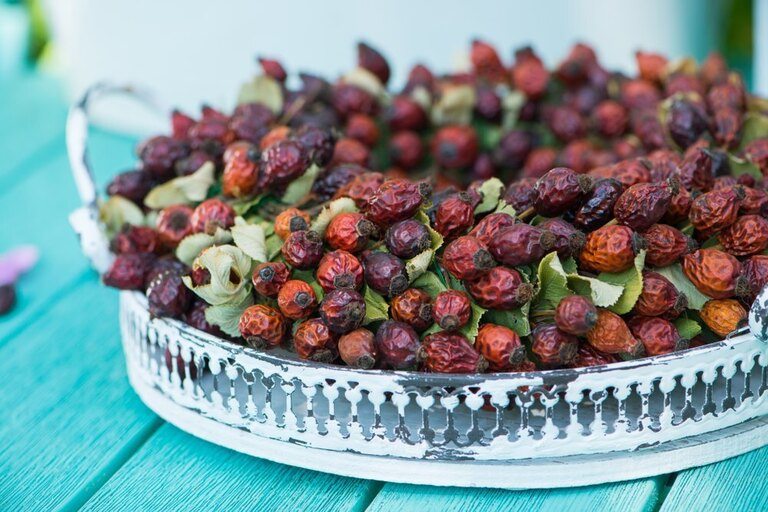 Blackberries: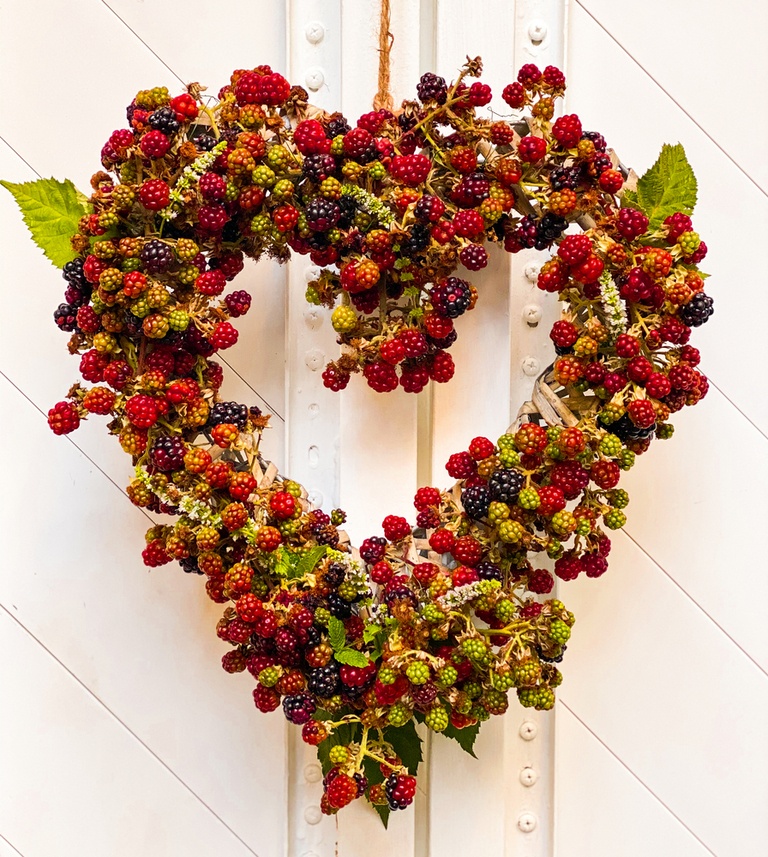 Use a floral foam as the base of your wreath so that flowers and fruits could stay fresh longer. Wreaths with wicker bases are another good choice.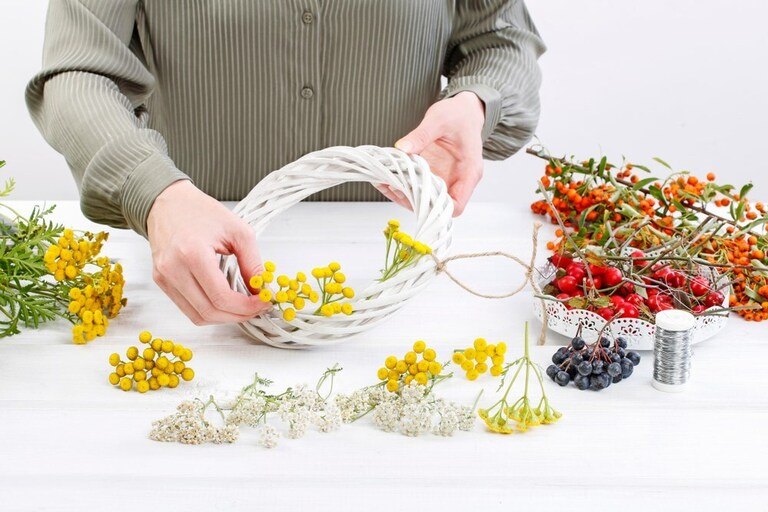 Or, if you have willow branches around the house, just use them: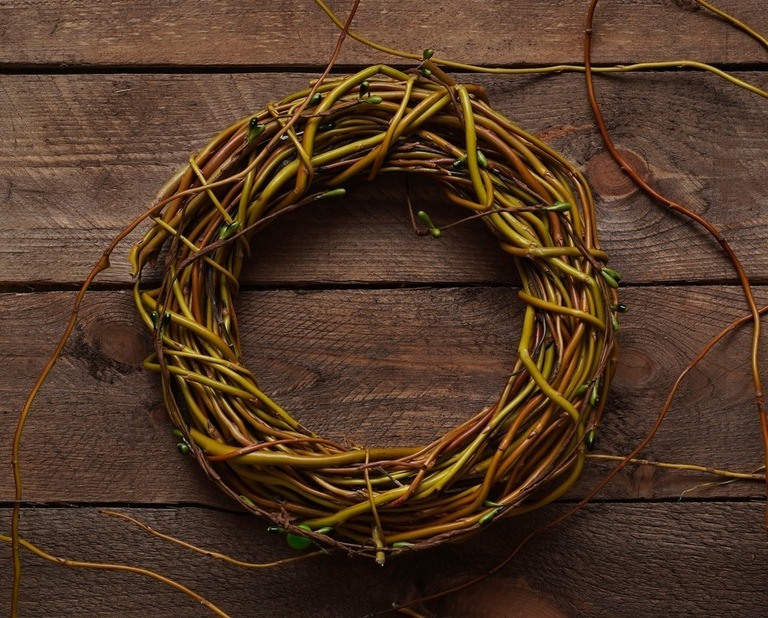 Dried Flowers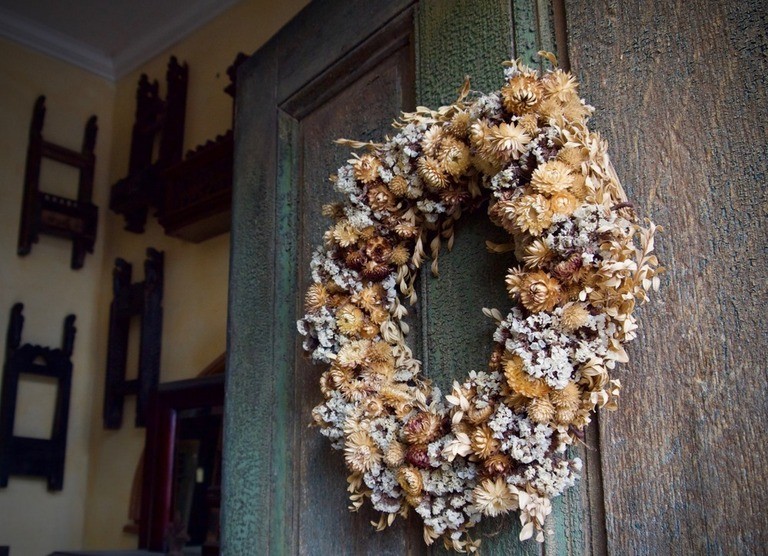 Dried flowers are low-maintenance and will be a perfect choice for those homeowners who follow rustic and vintage home décor style.
There are different weaving styles to make a wreath. Aside from the style above, here is another option to consider: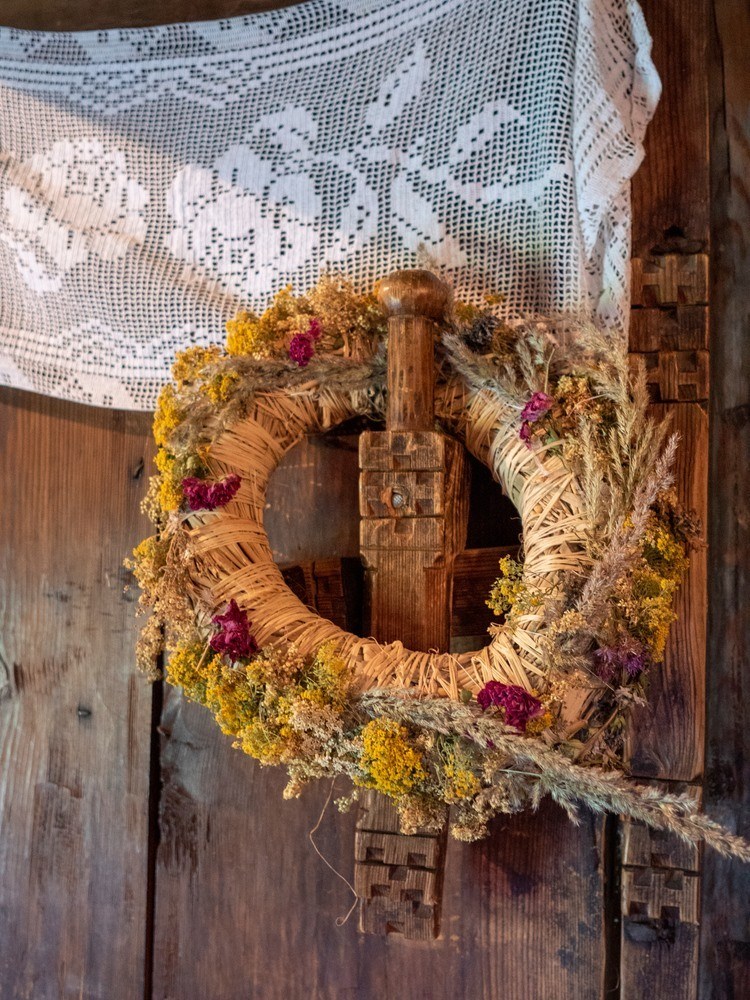 You can combine with dried branches (they are easily collected around your garden, park, or forest) if dried flowers are hard to find or expensive to buy in your area.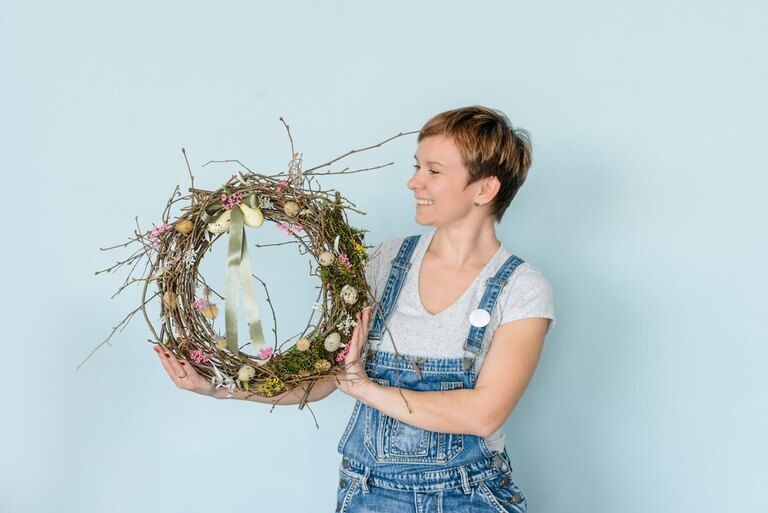 Green Door Wreath
We think this is the easiest wreath idea for DIYers, especially beginners. You can make one from common tree twigs, like this: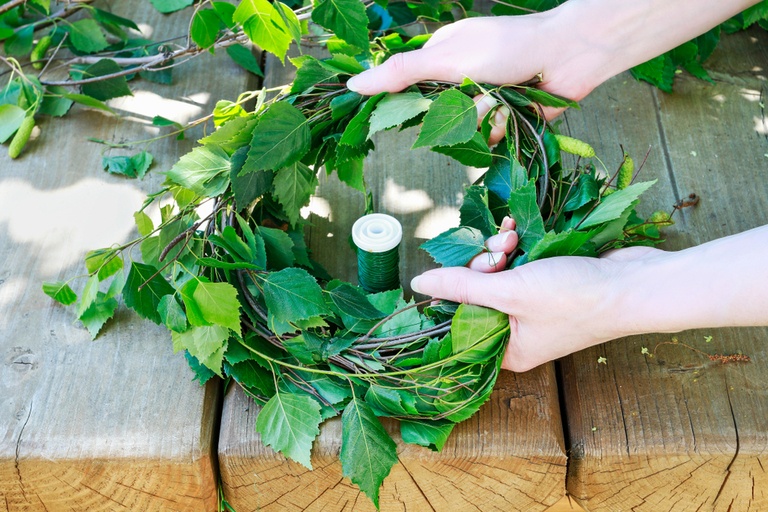 For intermediate DIYers, try forming a heart shape for a unique look, if you love something cute and romantic.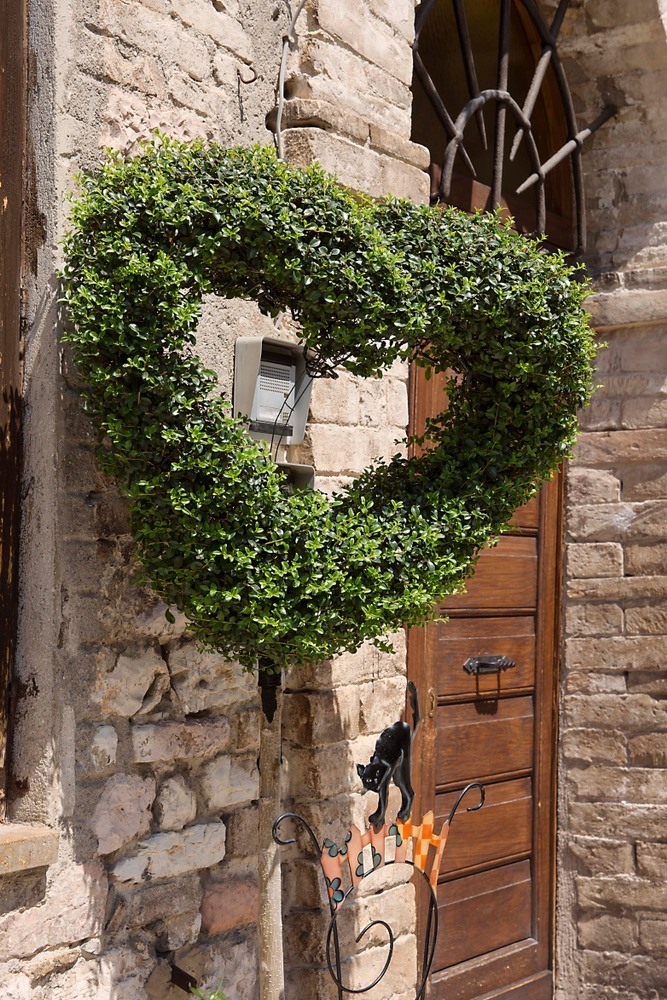 A Wreath Crafted According To The Tradition Of The Slavs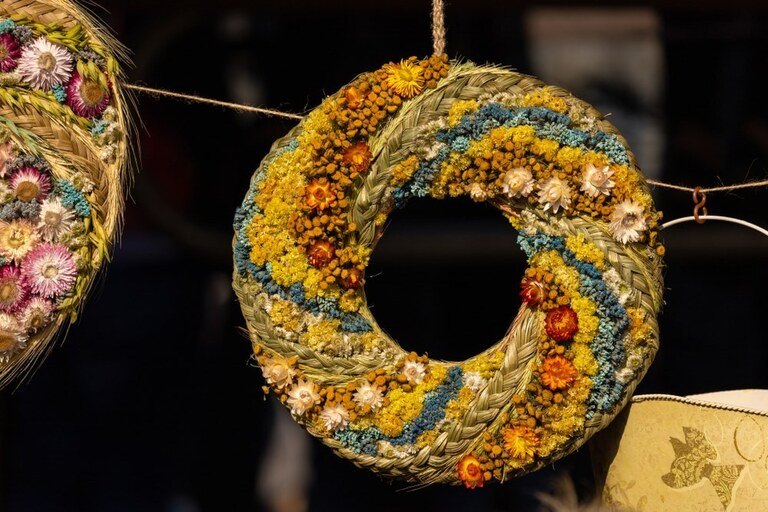 If you'd like to challenge yourself, try making a wreath in the Slavs traditional style. You might need to search a bit online for tutorials but we assure you that the final results will wow you.
Conclusion
When it comes to DIY summer wreath ideas to spruce up your front door, there are a lot of interesting options to choose from. For newbies, start easy with the items you have around the house, like wildflowers, seashells, flip flops, and wood boards.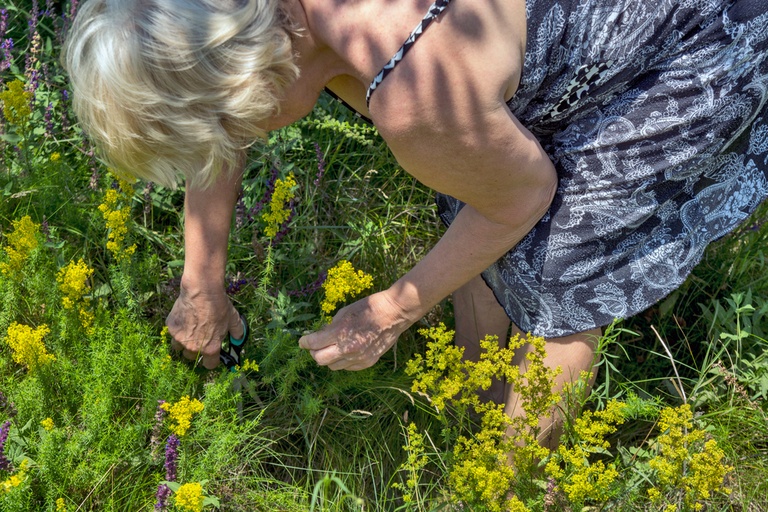 For the best effects, try these summer flowers:
Peonies
Lavender
Irises
Coreopsis
Daisies
Black-eyed Susans
Catmint
Creeping Zinnia
That's all for this article. Thanks for reading!