When it comes to building an outdoor kitchen, size and layout are the two most important factors, and the choice of them is based on several elements.
To make sure that you can get most of this cooking area, I recommend you to read this guide – "How to Choose the Right Size and Layout for Your Outdoor Kitchen".
Choose The Right Outdoor Kitchen Size
Determine The Amenities Included In The Outdoor Kitchen
It is important to list out all the amenities you'd like to add to your outdoor kitchen. Be mindful of your budget during this step, too.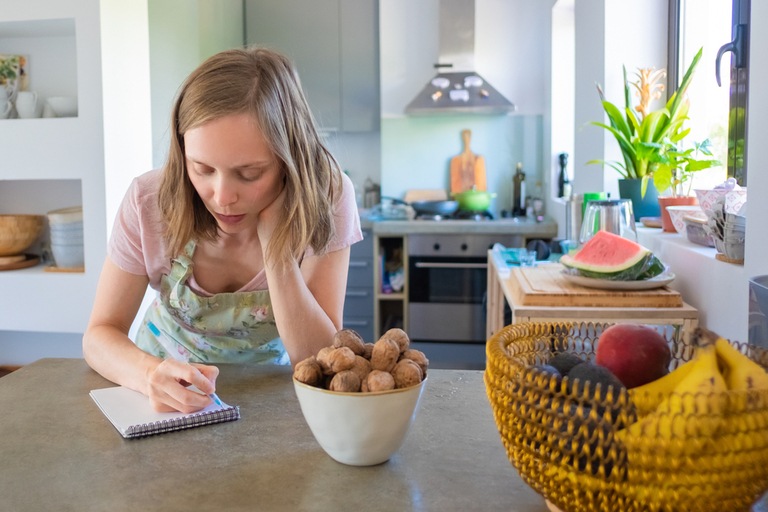 Fridge and grill are two must-have equipment. If you often cook outdoors and your budget is a little bit looser, consider adding garbage disposal, a warming drawer, and a side burner.
If you've got a lot of money and frequently cook outdoors with friends or family, recycling bins, deep fryer, pizza oven, smoker, and trash compactor are some high-end and handy amenities.
Be mindful of leaving at least 16" of countertop space on both sides of each amenity so that you can place a serving platter. Here are the specific countertop space requirements for each amenity:
| | |
| --- | --- |
| Amenity | Countertop space requirements |
| Kegerator | 12″ on both sides |
| Pizza oven | 12″ on one side, 24″ on the other |
| Fridge | 15″ of the open counter above |
| Sink | 18″ on both sides |
| Cooktop | 12″ on both sides |
| Grill | 12″ on one side, 24″ on the other |
Think About Functional Zones
There are basically four functional zones when it comes to outdoor kitchens:
Dry zone – consists of storage and prep area
Wet zone – consists of beverage tubs and sinks
Cold zone – consist of wine chillers, freezers, and fridges
Hot zone – consist of pizza ovens, side burners, and grills
Dry and hot zones are the must-have in any kitchen size, even the smallest ones. Meanwhile, wet and cold zones are frequently found in medium- to large-sized kitchens.
How Many People Will Join Cooking Together At A Time?
To determine the right outdoor kitchen size, you should consider:
Number of people would join cooking and prepping foods together at a time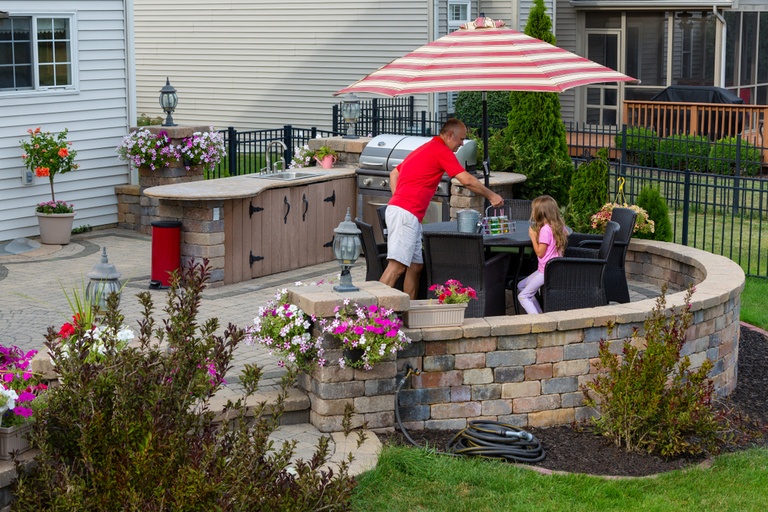 The required space for them to move around with ease.
It is encouraged to make the kitchen large enough for both functioning and entertaining but not too large to lower efficiency.
Consider The Available Space
Measure the length and width of the available outdoor space and how much area you want to use for building an outdoor kitchen.
Choose The Right Outdoor Kitchen Layout
Things To Consider
Outdoor kitchens can't take advantage of the four walls' space for storage as indoor kitchens. The only furniture to help create storage space is cabinets and countertops.
The longer the countertop, the more amenities it can hold.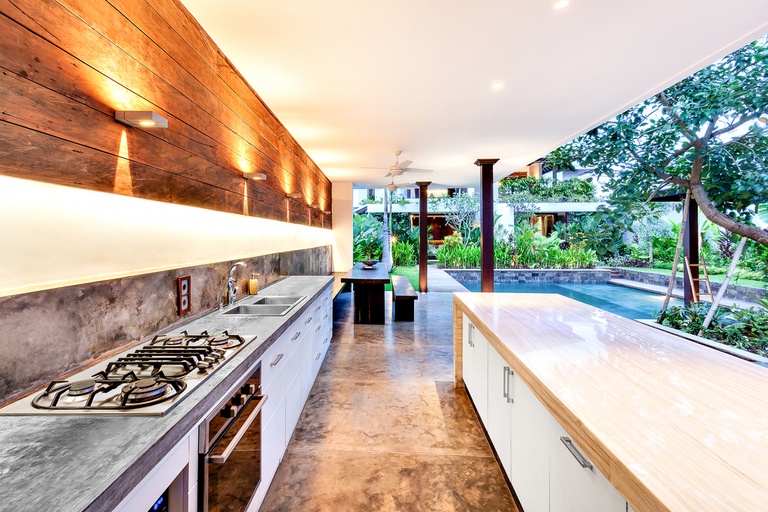 Choosing the right layout for your outdoor kitchen depends mostly on the available space. If you have limited outdoor space, simple kitchen layouts are worth considering. Another factor that impacts the outdoor kitchen layout is easy to access.
Some Popular Outdoor Kitchen Layouts
Here are some popular layout options for you to consider:
U-shaped kitchens – perfect for larger-sized, freestanding kitchens by offering a lot of counters, workspace, and storage space within reach of a single cook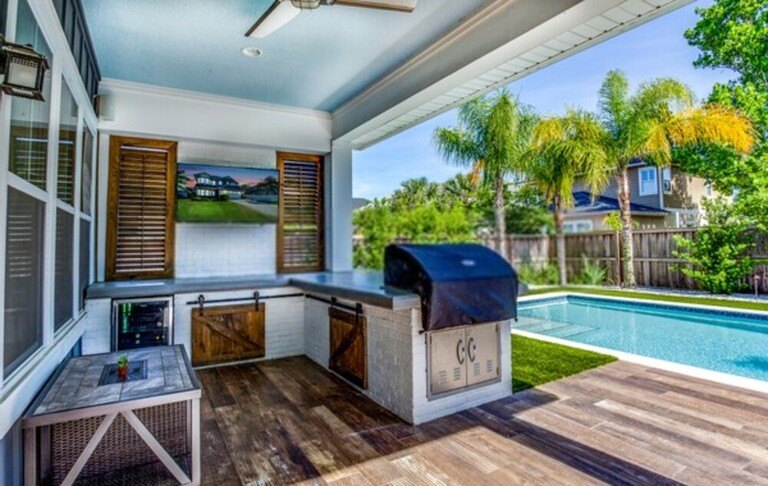 L-shaped kitchens – more ideal for the small, budget-friendly outdoor kitchens due to their flexibility. They work well with dividers, fences, and walls. This kitchen layout is easy to access and gives extra countertop space adjacent to the grill.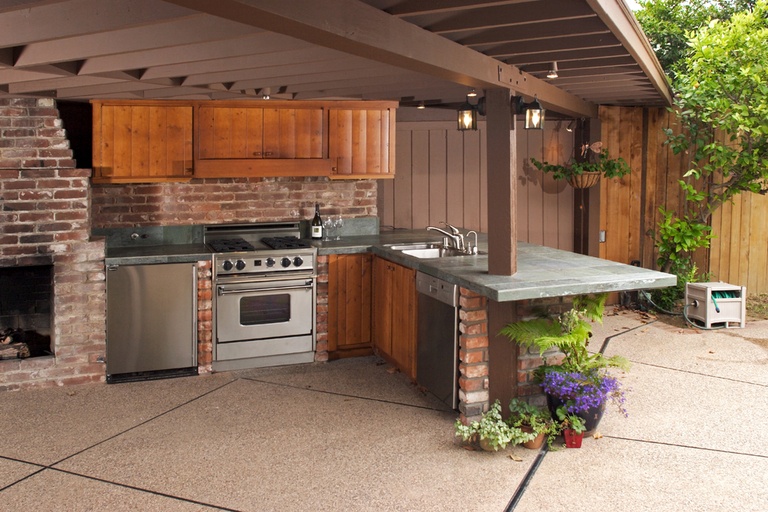 Galley kitchens – They are easy to access, roomy enough for two persons to go through each other, and offer an extra workspace for cooking 2+ dishes at a time.
Island kitchens – Perfect for small, urban kitchens. It is the simplest, easiest-to-access kitchen layout that aids in the flow between cooks and guests. The minor drawback is a limited separation between grilling area and food prep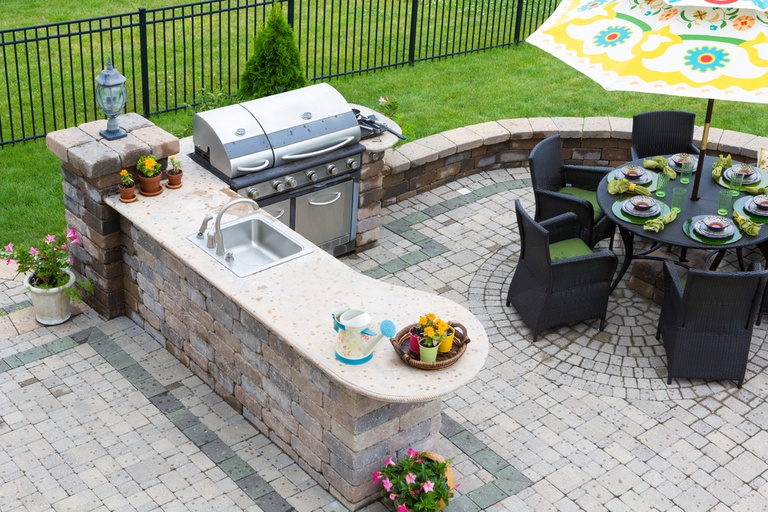 Counter Consideration
After picking the right kitchen layout, it's time to consider the amenity dimensions and height for comfortable working, for sitting at a bar, and for dining at a table.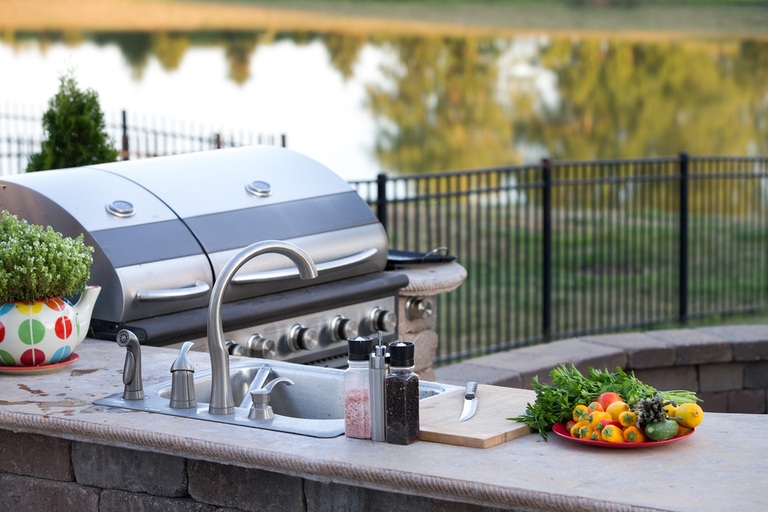 For example, a standard bar counter has a 12" overhang size, 12"+ depth, 24" width/person, and 42" height.
A standard tabletop has an 18" overhang size, 38" depth, 24" width/person, and 30" height.
Pro tip:
The table bar's height is determined by the chair size
The working counter should have a lower height than the space between the floor and the bent elbow
When it comes to outdoor kitchen countertop height, 34" to 36" is a comfortable range.
The minimum width between persons whether on a bar counter or on a tabletop is 24"
Divide The Kitchen Space Into Different Functional Stations
There are four common functional stations in an outdoor kitchen:
Entertainment zone – for relaxing from the heat (which should be far from the cooking zone)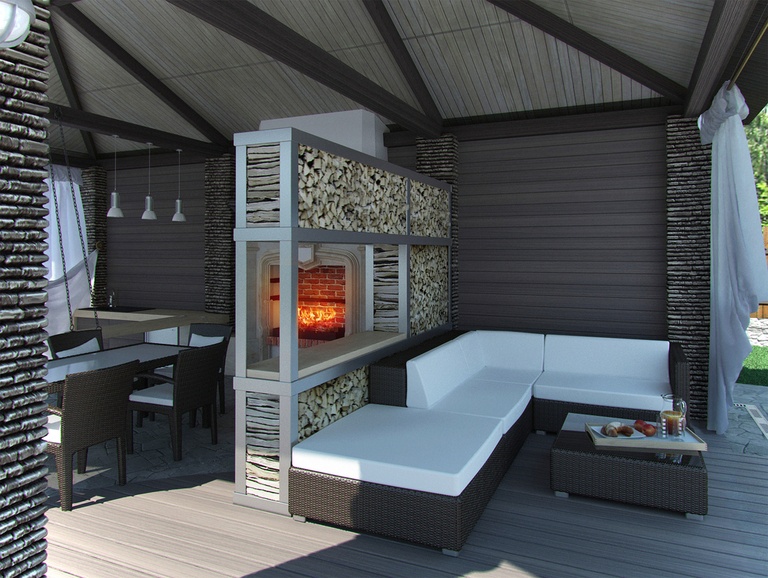 Serving zone – for plating and serving food (which should be close to the entertaining zone)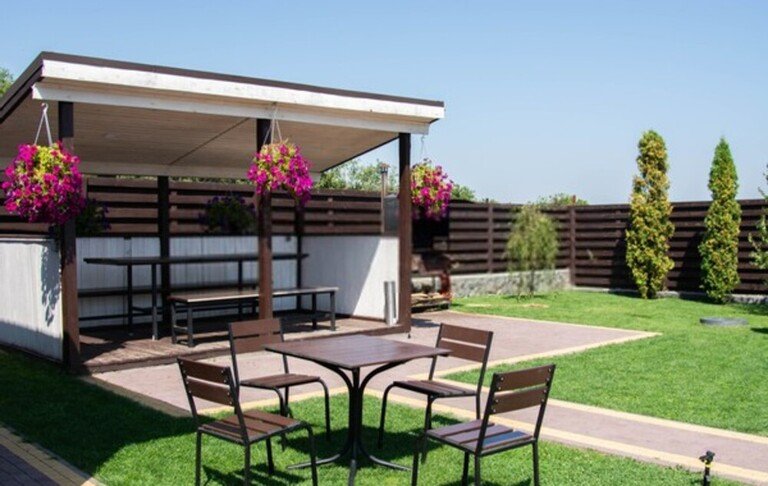 Cooking zone – for placing microwave, oven, and stovetop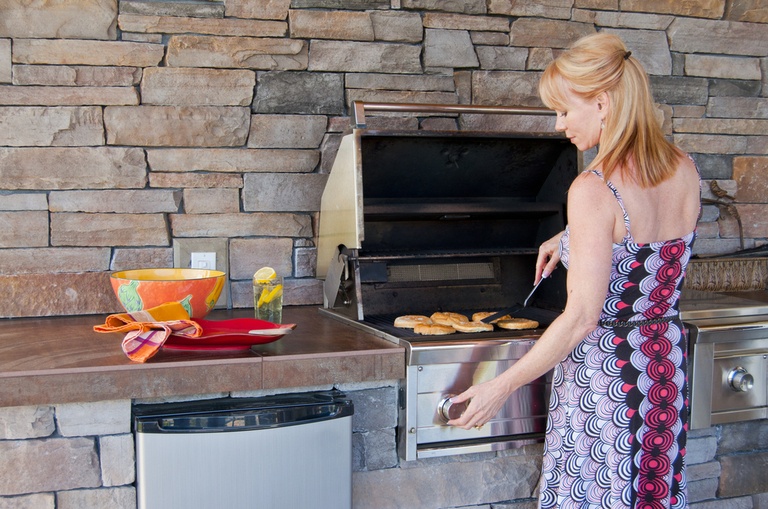 Prep zone – for prepping foods (which could be a kitchen island or countertop)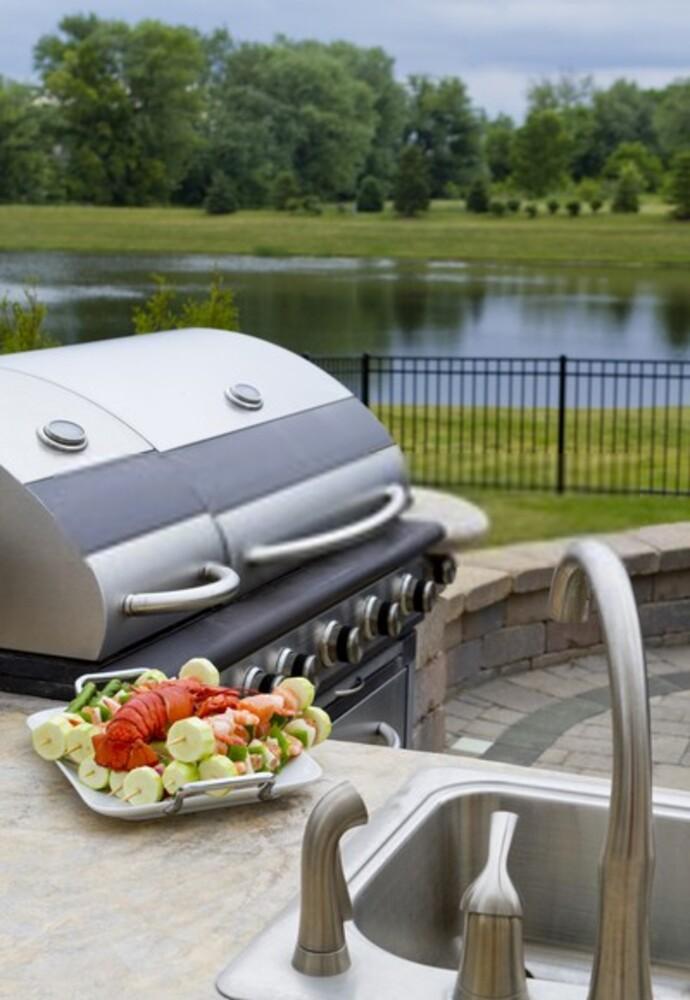 Conclusion
I hope that through this article, you've learned some pro tips on how to choose the right size and layout for your outdoor kitchen. For more helpful guides, tips and tricks, please follow my blog. Thanks for reading!