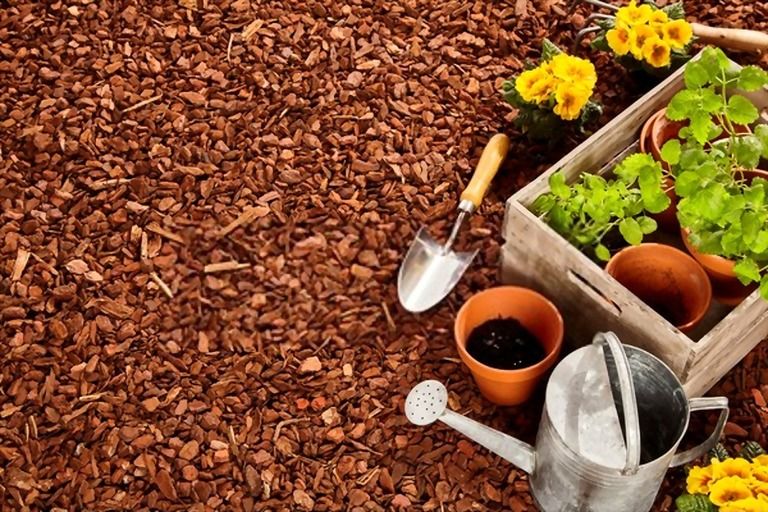 Weeds have always been the biggest gardeners' enemy so far and mulching is the easiest, simplest, and cheapest way to decrease them to almost none.
Regardless, mulches deliver many other duties in the garden, such as controlling pests, reducing water drainage, and adding beauty.
But I know that some gardeners have never used mulches before to know which is the best for their veggie garden. That's why I'm here to help!
Organic Mulches
Compost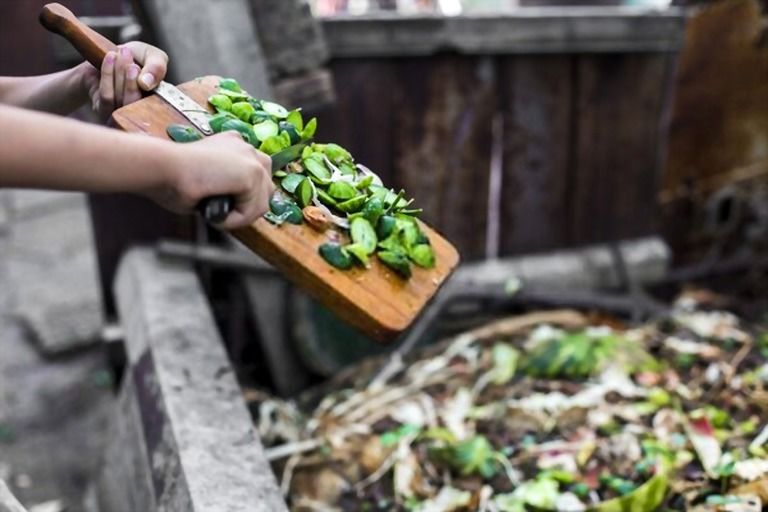 Compost is a perfect soil amendment to improve its quality but you should take note that this kind of mulch might deliver a good side for weed seeds to grow.
The best way to use it is by incorporating into the soil or layering 2 or 3 inches of compost on overwintering beds of perennials (asparagus for example!). That's considered enough to control weeds while providing nutrients.
Leaves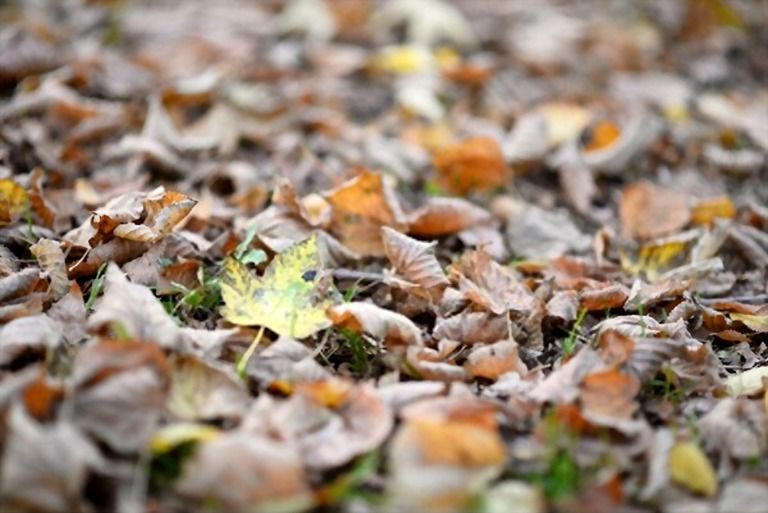 Leaves are a highly-recommended mulch for vegetable gardening because they're very easy to obtain and besides, decomposing is relatively fast.
To mulch a container of veggie, a 2" or 3" layer of leaves is generally thick enough.
Take note that leaves are prone to blow off, you should leave them to decompose partially.
Warning: Don't ever use leaves collected from under black walnut trees as a mulch because they contain juglone – a kind of "toxin" which inhibits some plants' growth. It's okay if you use leaves obtained from a municipal collection source as the quality of black walnut leaves is too little to injure your veggie garden.
Grass Clippings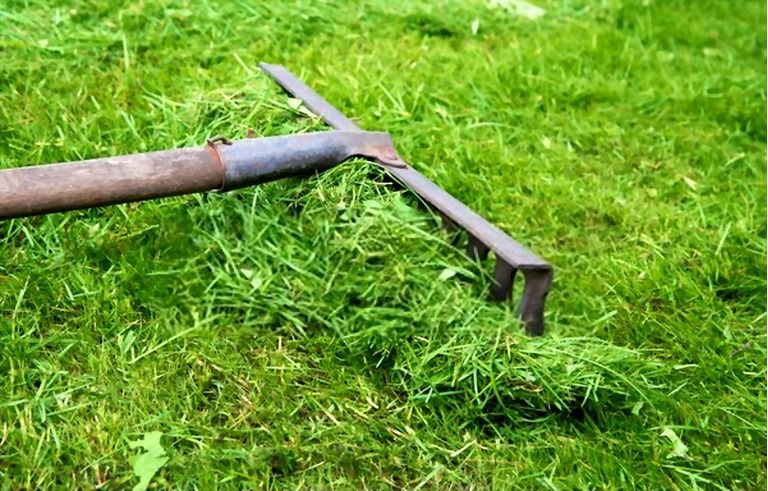 Like leaves, grass clippings are very easy to obtain but when in use, you should take note of the quantity.
An overly thick layer of green grass would rather give off excess heat and horrible smell than decompose. Conversely, a limited quantity of grass clippings will significantly speed up the decomposing while giving an extra dose of nitrogen to help plants grow better with no odors.
Such a good amount of nitrogen released is also helpful to be used in making compost as well.
With grass clippings, there are two common ways to mulch the soil. One, the direct way by mulching grass around your fruit plants or vegetables. Two, compose them before mulching.
For the best weed control, you just need to layer the soil pots with 2" layer of grass clippings.
Besides, remember not to choose:
Lawns that have been treated with herbicide or herbicide/fertilizer combination
Grass that's full of seed heads
Crabgrass
Straw Or Hay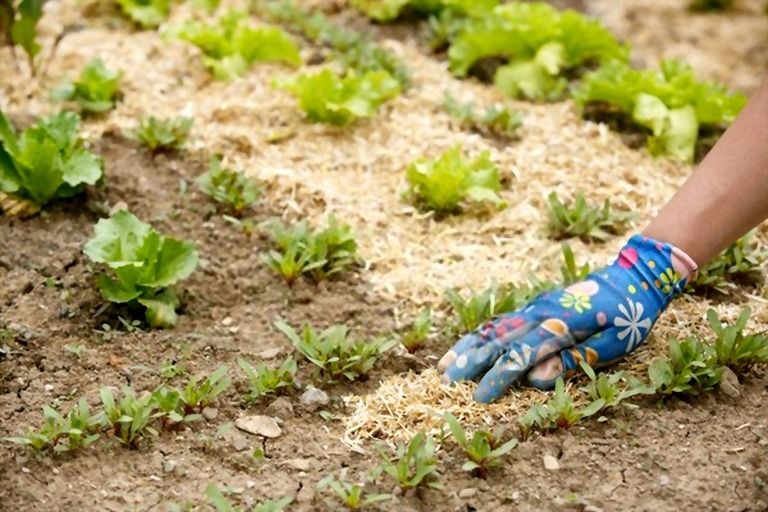 I highly recommend using straw as a mulch if you're living in rural areas.
I don't mean that city folks can't find straw or hay. It's readily available in most garden centers but the price would be relatively high. Not to say that straw and hay required frequent replenishment to control weeds.
Using it, the biggest advantage you'll receive is, its decomposing process is as quick as leaves but they stay in place better.
Straw and hay are both suggested for fruit plants and vegetables. When they decay, fresh legume provides nitrogen to the soil, improving it efficiently. Layering 6" or 8" layer of hay/straw also provides good annual weed control.
Sawdust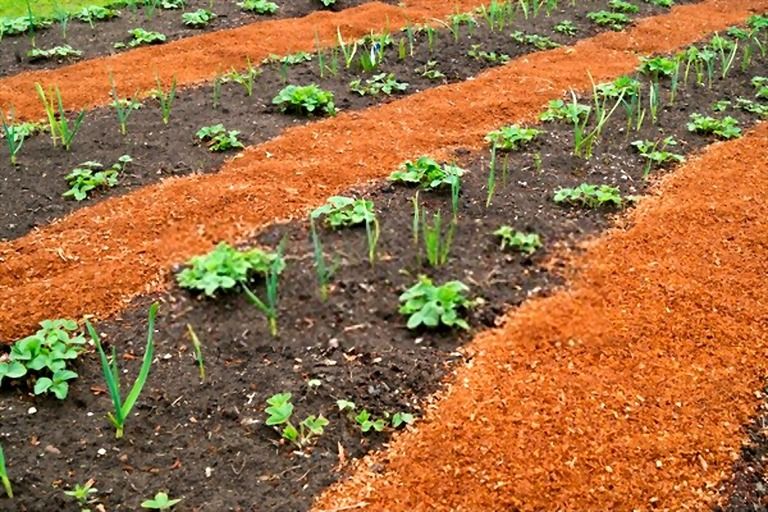 If you're living near a sawmill, what else is better than using sawdust as a mulch?
Like leaves and grass clippings, sawdust is an affordable option for budget-minded gardeners. It's best to be used in vegetable gardens as a good source of carbon provided to the soil. But notice that to compose, it will need microorganisms to remove nitrogen off of the soil.
And you shouldn't layer it too thick because rainfall will be harder to soak through. In general, a 2" layer of sawdust is ideal.
Others
Pine Needles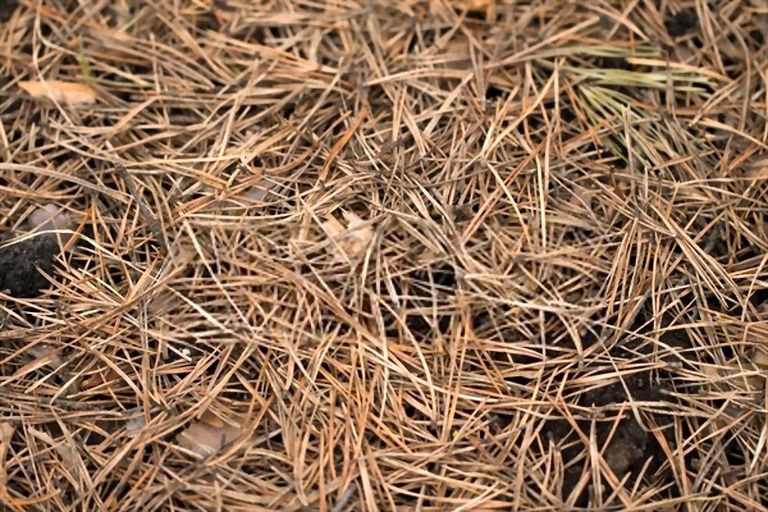 Pine barks and pine needles are considered two popular organic mulches for a vegetable garden.
They're widely available in any garden center.
This would be an ideal option to harmonize the carbon levels in the soil because they're rich in acidic. But keep in mind that this feature might deliver reverse effect in normal soils. If you use them to mulch your plants, always watch them closely.
Wood Chips & Bark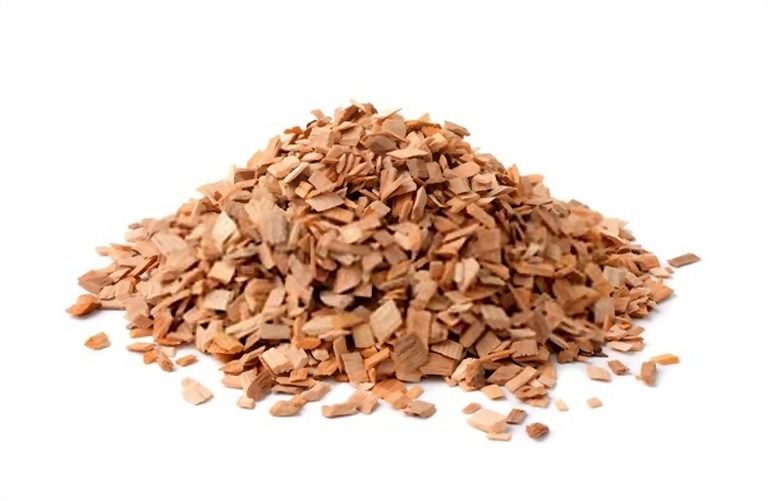 Compared to grass clippings, hay, or leaves, wood chips take more time to decay and bark is the slowest. However, they're very effective in improving the soil and controlling weeds.
The quantity needed for each use is very little, only 2 or 3 inches so although the price for a bag of wood chips (or bark) is pricey, you can use it for a long time.
The best way to use bark and wood chips is as a pathway material in your veggie raised beds.
Inorganic Mulches
Newspaper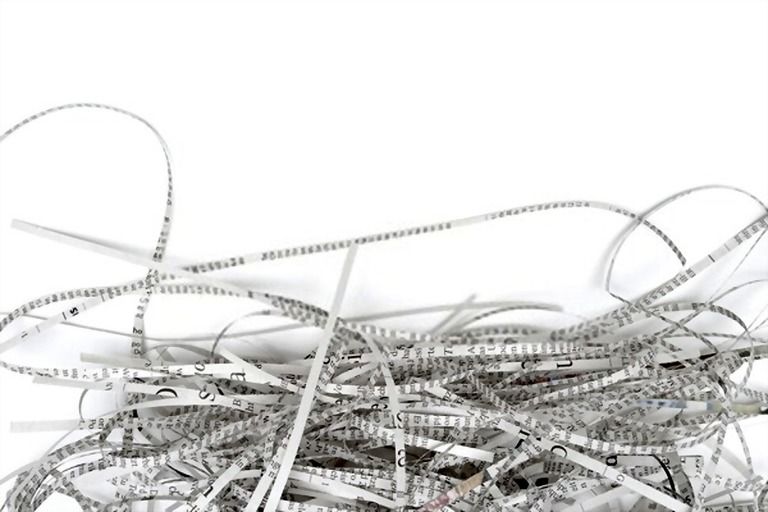 The newspaper usually takes merely a season to decay – a bit slower than other organic mulches – but in terms of pricing and popularity, it's the best, especially when you're living in the city.
Like wood chips, the newspaper is best to be used around newly set berry plants or in pathways.
As they're lightweight and prone to blow off, after layering 2 or 4 inches on the soil, cover it with an extra layer of organic mulch, like hay or sawdust, to keep them in place.
One thing that gardeners should be concerned about is lead in printer's ink, especially in colored inks. While most nowadays printers no longer use lead compounds in their ink, I still highly recommend choosing the black and white newsprint for the best safety.
Black Plastic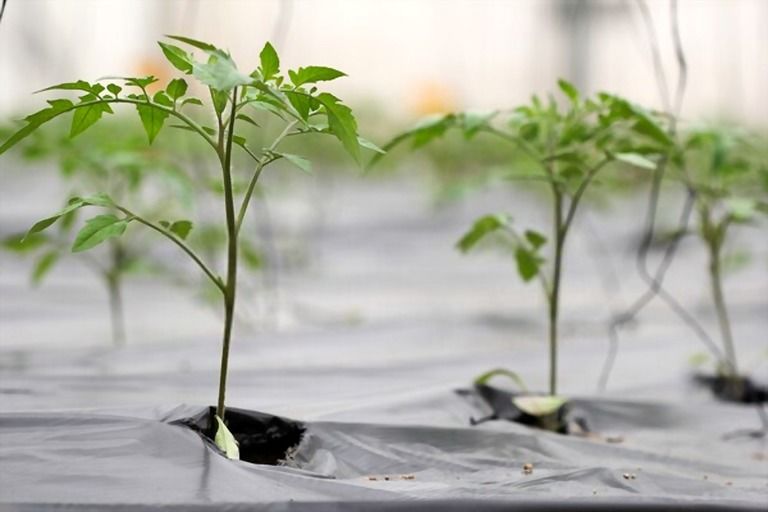 Black plastic is ideal to be used during fall and winter, or early spring as it can raise the soil temperature by merely 8 degrees F.
One layer of black plastic is enough to limit weeds' growth and it takes a super-slow period of time to decompose, mostly by the sun. If you decide to use this inorganic mulch, remember to alter it every 2 years (at least!) and during the usage, remember to watch closely the soil's moisture levels.
If you find it's hard to get through, cut holes in it.
Conclusion
As you can see, whether it's organic or inorganic, each type of mulch delivers specific purpose(s). It requires you to determine your needs before considering choosing the best mulch for a vegetable garden.
I hope this ultimate guide has been helpful to you. Thanks for reading!