Trellises are one of the most versatile options to support vines to climb up and grow happily.
Why "versatile"? It's because aside from the benefit stated above, trellises come in a wide range of designs, sizes, and shapes, which allows them to fit and add aesthetics to any garden décor style.
If you're in need of some beautiful and functional trellis ideas for climbing plants, here are our top suggestions.
Trellis Fence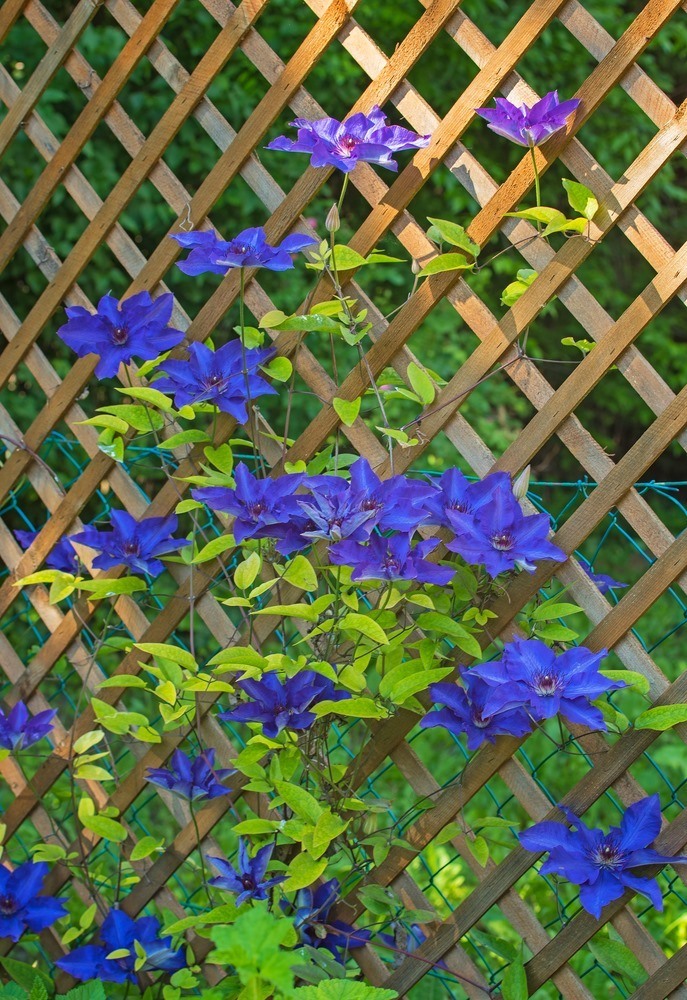 This creative idea helps you separate your home and the street in a more beautiful way. Some homeowners use this as a border between their home and their neighbors for increasing privacy.
Trellis fences also come in handy in dividing a large garden into smaller zones. For example: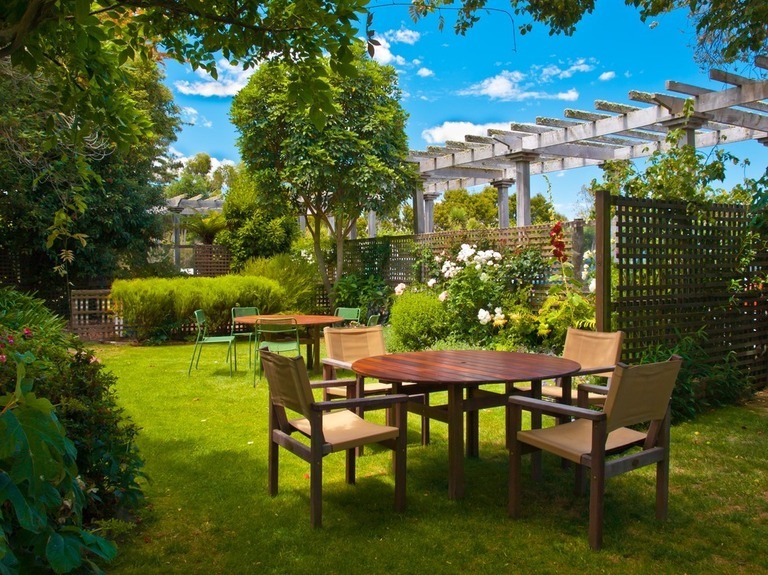 If you grow annual flower vines along these fences, enjoy the unique look that they give to you each season.
Trellis Gate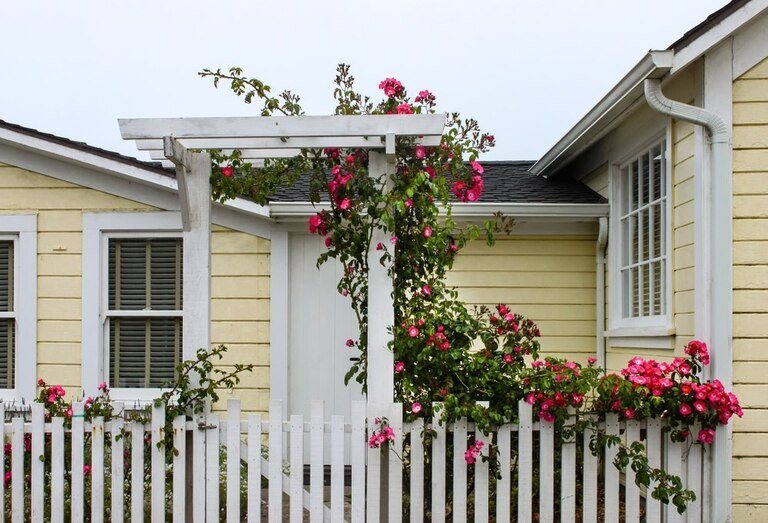 Similar to trellis fences, this idea is perfect to add some natural beauty and shade to your house entrance. There are various options in the shapes and sizes of trellis gates, but the two most popular are round gates and square gates.
And, flower vines like rose, morning glory, and Clematis are the most popular choices.
Trellis Pergola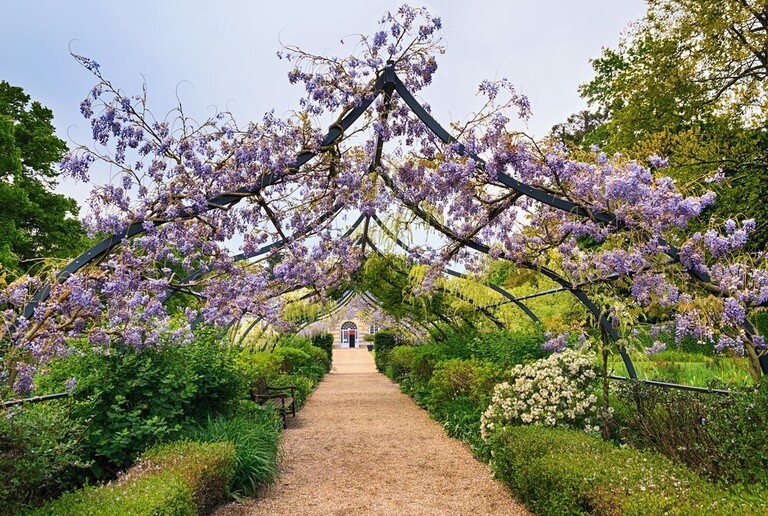 This trellis idea is commonly found in large zoos and parks, but if you like the feeling of walking under a trellis pergola, why not build one in your yard?
Try building a trellis pergola over the path from the gate to the front door of your home, or over the path from the back door to your garden.
Trellis Wall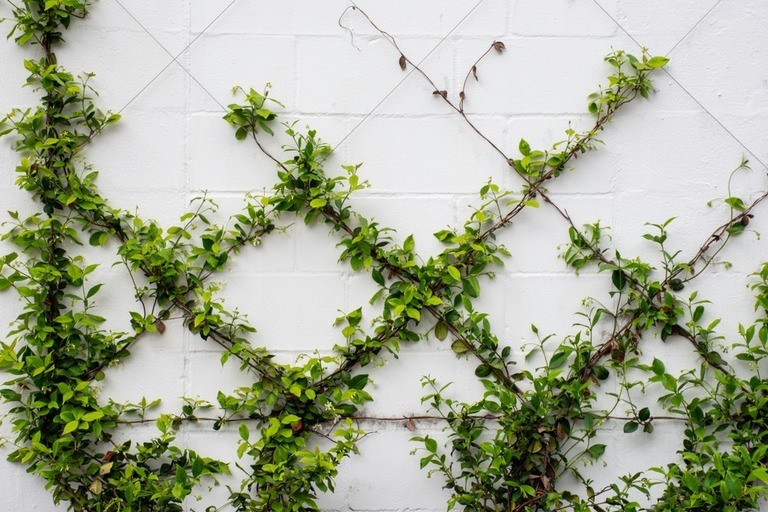 Trellis walls are a wonderful idea to hide a blank, old, and dirty external wall of your home as well as to help increase the value of the property.
A trellis wall also works as an efficient natural radiator that significantly decreases the impact of sunlight heat (especially during summer months) on your house wall, therefore, the inner home temperature will be cooler.
Trellis Gazebo
A trellis gazebo is an excellent mini-house for your kids to play around in the yard or the garden. It's an effective way to keep them from smartphone obsession and spend more time exploring nature.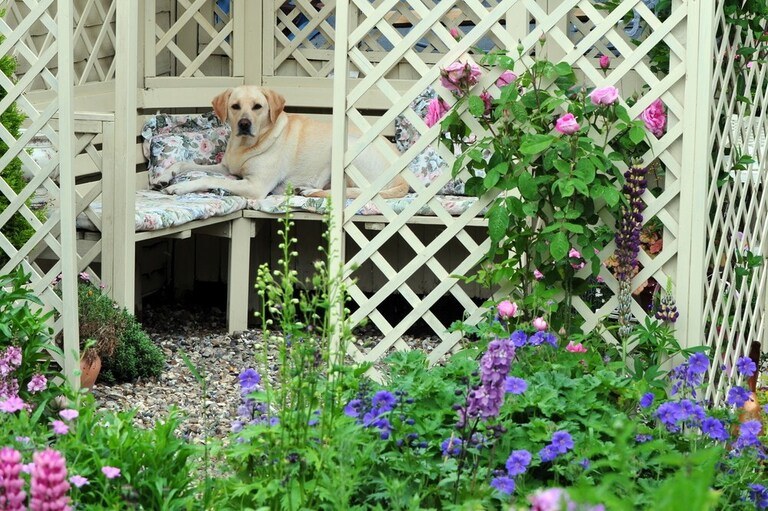 This is also a nice corner in your garden where you can chill on the weekend, such as reading, chatting, or tea time.
Trellis Obelisk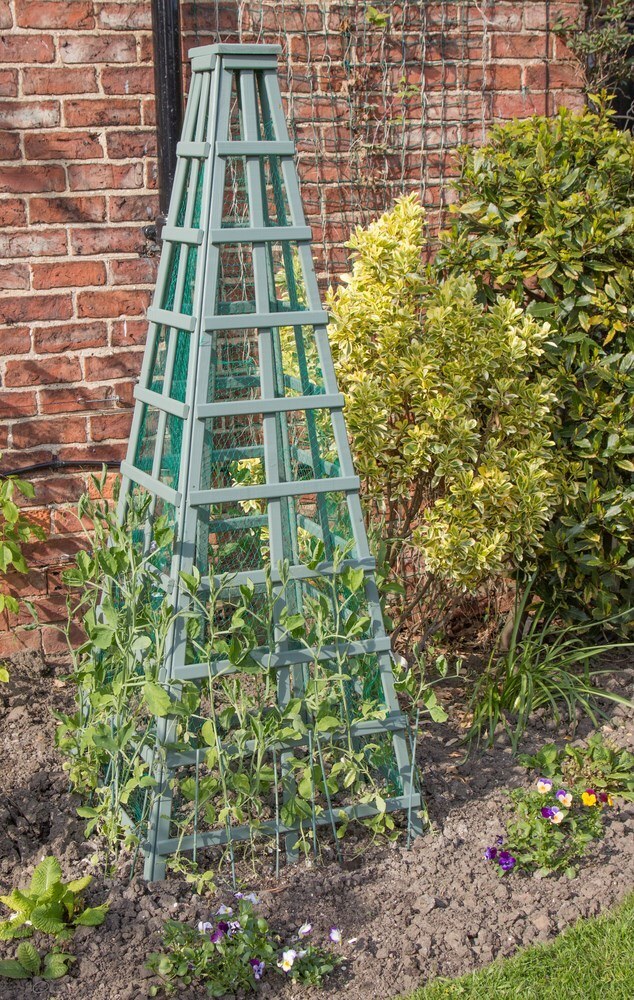 This is a great trellis idea for small yards and gardens.
They work as a creative decorative ornament in your property while providing young plants a sturdy shelter to survive through harsh weather, such as strong winds, heavy rains, or storms.
Trellis With Raised Beds
If the soil quality and weather conditions in your area only allow for growing plants and flowers in raised beds, why not combine them with trellises?
For medium to large gardens or farms, this combination is a great way to protect young vine plants from the impact of many outdoor elements. Particularly in the winter, the trellis will work as a frame for farmers or gardeners to cover a tarp above, keeping plants from freezing.
A trellis with raised beds is easy to DIY.
You can reuse old wood planks and some plastic wires or ropes to create one. Like this: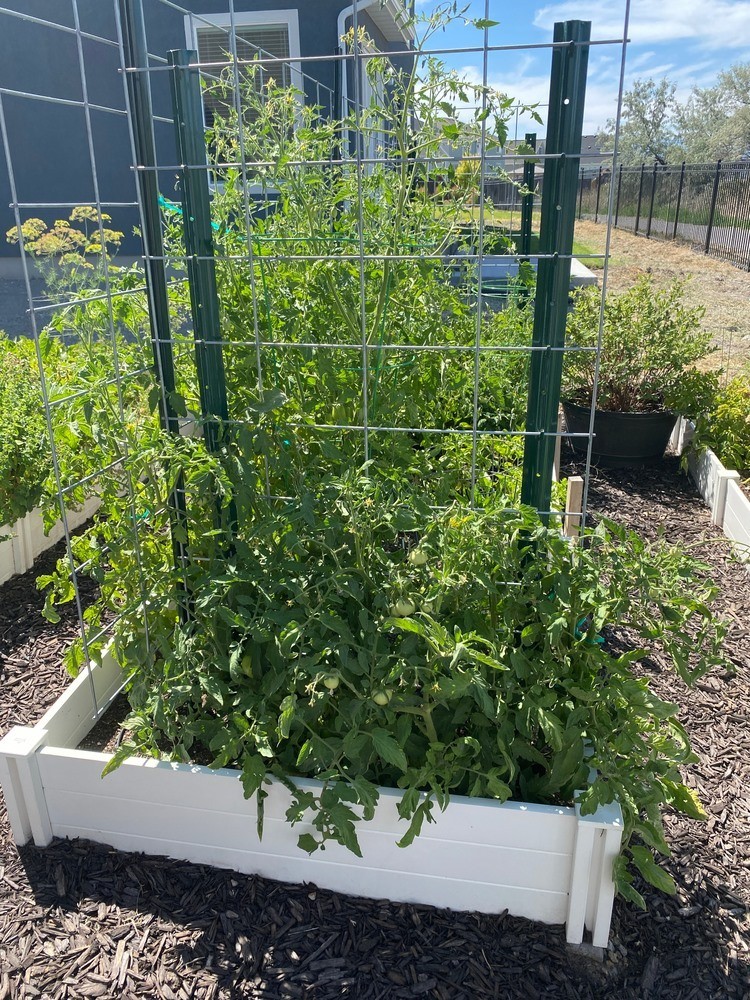 Or, for people with a loose budget, here is another worth-considering idea: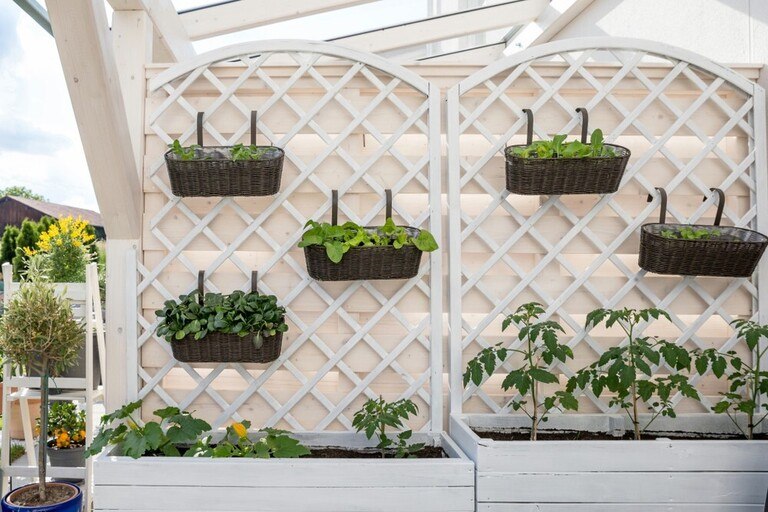 Modern Trellis
The unfussy lines and minimalist look of modern trellis bring a neat and sleek look to your garden. It is a perfect choice for a vertical garden on a fence or wall.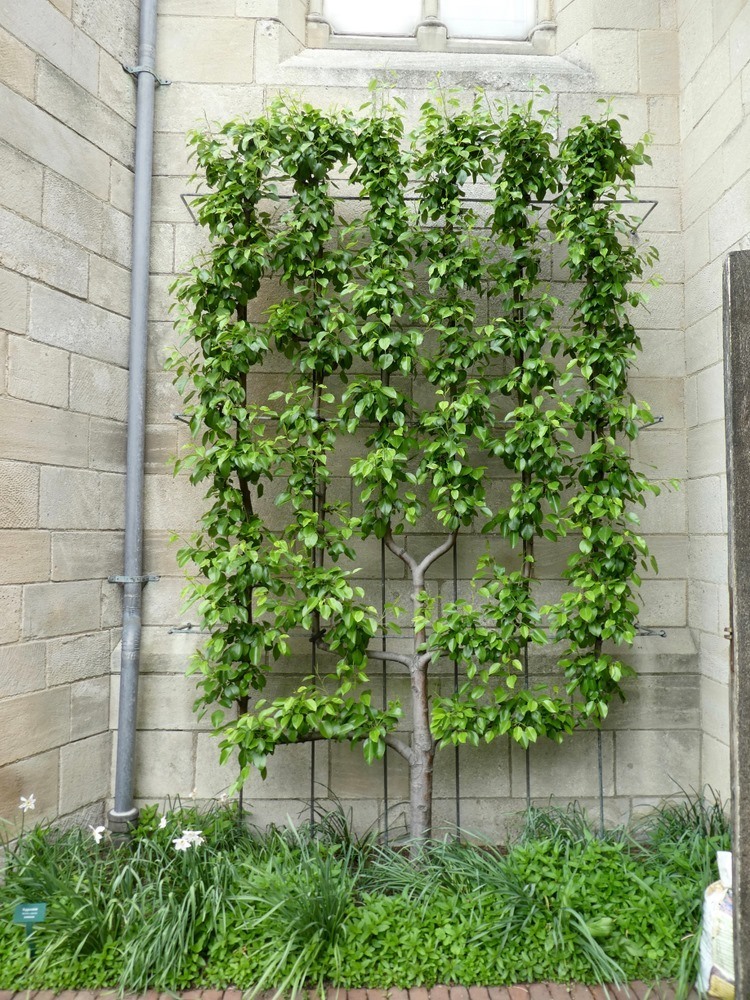 Most of them are made of steel, so if you want them to last a bit longer, apply two water-resistant, semi-gloss paint coatings on the outside.
Hog Panels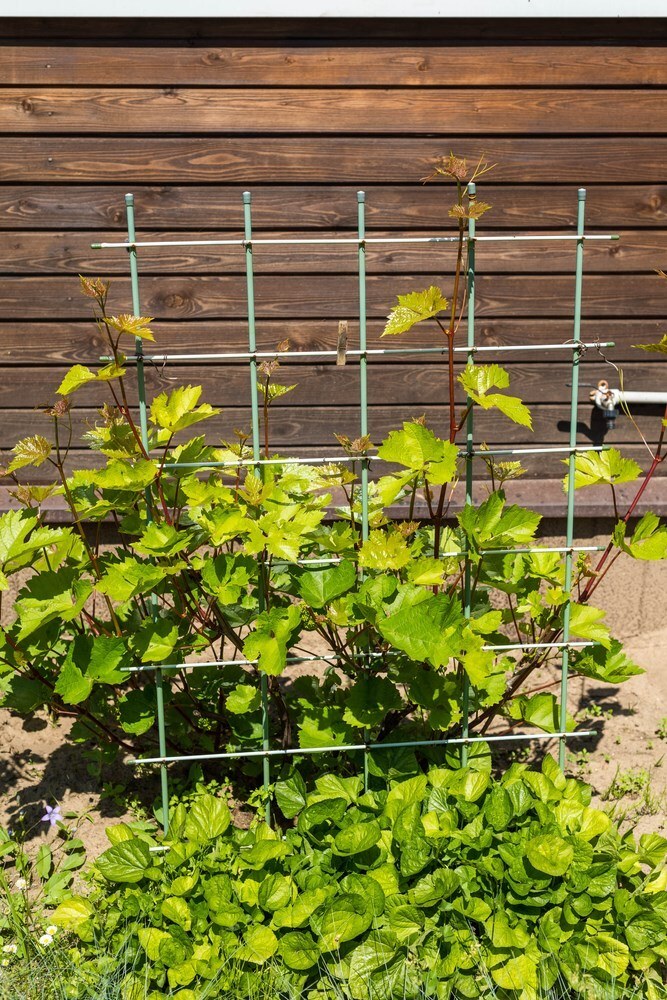 Like modern trellises, hog panels bring to your garden a sophisticated, minimalist look and are usually placed to lean to a vertical surface, such as fences or walls.
In the market, it's easy to find hog panels in different sizes (some are up to 9' high for large shrubs or vines). Made of classic metal, it is very sturdy and heavy-duty, too.
Frames Of Chicken Wire
This type of trellises is commonly found in farmer or backcountry gardens where most people reuse old chicken wires and wood planks or bamboo to DIY a frame for squash vine plants to climb up. Like this: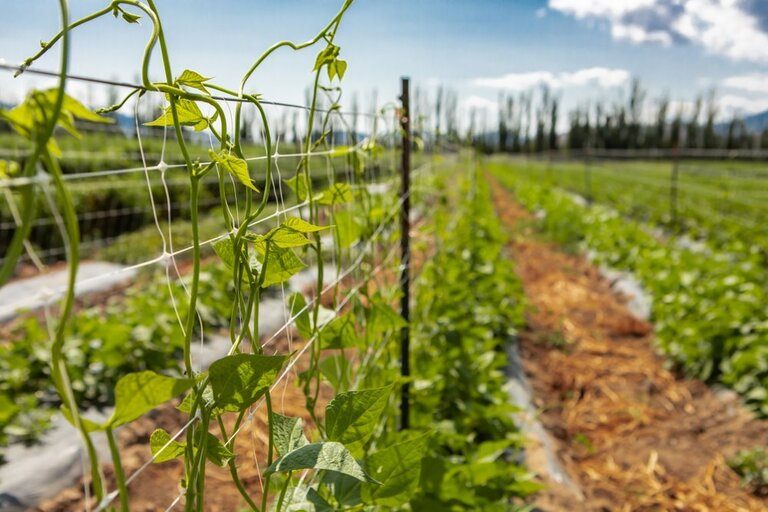 This is one of the most basic forms of trellises, but very functional and beautiful.
If you don't have chicken wires, ropes are a great alternative. This material is sturdier than chicken wire, therefore, it's more in line with bigger squash vine plants.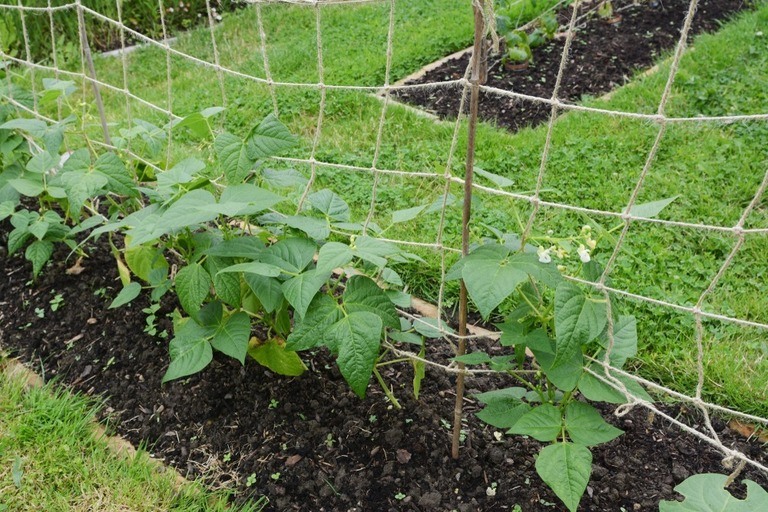 Conclusion
Above are 10 beautiful and functional trellis ideas for climbing plants. We hope that our list gives you some interesting options to transform your garden or yard.
Whether you intend to reuse an old trellis frame, buy a new one, or DIY one on your own, always determine your needs, your preference, the yard area (to find out the right trellis size), and which vine you intend to plant.
That's all for this post. Thanks for reading!